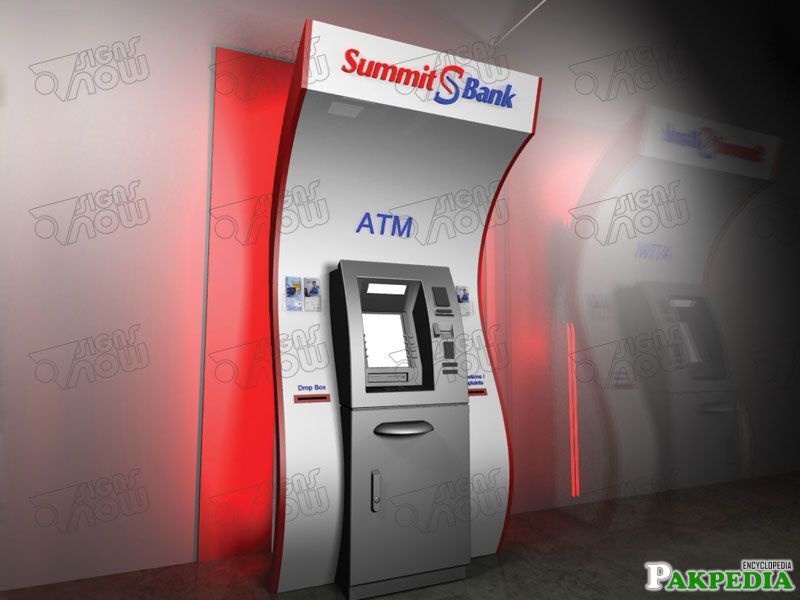 Summit Bank ATM Machine
Summit Bank Opning New Branch
Summit Bank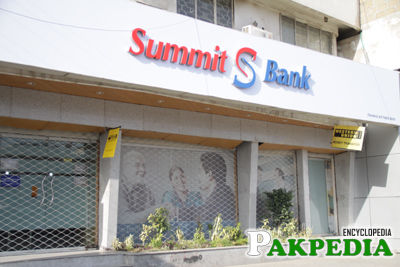 Summit Bank Limited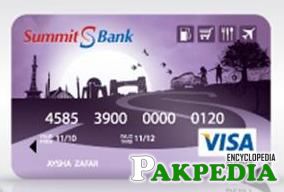 Summit Bank ATM Card
About
History
Summit Bank (formerly Arif Habib Bank) is one of the fastest growing Commercial Banks of the country supported by Suroor Group Investments. From January 01, 2011, Summit Bank Ltd (formerly Arif Habib Bank Ltd) and Atlas Bank Ltd have officially merged and now operating as a single bank under the name of Summit Bank. The Bank has a network of 80 Branches/Sub Branches. The branch network covers
Sindh
, Punjab,Khyber Pakhtunkhwa, Balochistan and Azad Jammu and Kashmir. The Bank plans to open further offices to better cover all of Pakistan within a short time span. The Bank has a network of 80 Branches/Sub Branches. The branch network covers Sindh, Punjab, NWFP, Balochistan and Azad Jammu and Kashmir.
[2]
 fastest growing Commercial -  Summit Bank
The Bank plans to open further offices to better cover all four provinces within a short time span. All branches are Online Real Time providing our valued customers with the facility of easy depositing or withdrawing from any of our Branches anywhere in Pakistan without incurring any additional charges; making banking with us a faster, reliable and a convenient experience. The Bank looks forward to provide a satisfying banking experience to all its valued customers
[3]
  Banking experience to all -  its valued customers
LOCAL BUSINESS BANK
Summit Bank provides service and professionalism combined with a business-focused, strategic group of Board of Directors that puts us at the summit of local banking services. What truly differentiates us from other financial institutions is that all of our decisions are made locally, which results in quick turnaround times for loan requests, responsive decision making, local underwriting and flexible solutions.  Founded in 2004, Summit Bank is the only independent community bank headquartered in Eugene, Oregon.  We serve both the Eugene/Springfield community and Central Oregon with our new location in Bend. Our mission is to be the best community bank for businesses and professionals – the best for clients, colleagues and shareholders
[4]
 Summit Bank provides service -  professionalism combined
Internet Banking
Summit Bank offers a secure, fast and convenient Internet Banking channel with a range of services. It will change the way you bank today. Internet Banking ensures that you have convenient access to your account and banking services, no matter where you are.
[5]
 Summit Bank -  Offers a secure
   Bill Payments
   Credit Card Bill Payments
   Mobile Balance Recharge Facility
   Funds Transfer within Summit Bank
   Inter Bank Fund Transfer
   View and Download Account Statement
   View ATM/VISA Debit Card Transaction Details
   Activate/Deactivate ATM/VISA Debit Cards
   Change ATM/VISA Debit Card PIN
   Manage Spend/Withdrawal Limits for VISA Debit Cards
   View Status & Stop Payment of Cheques
   View Consumer  Loan Details
   Register and Track Complaints
   View Internet Transaction Activity Log
Mobile Banking
In keeping up with rapidly changing technology, Summit Bank offers you banking through your mobile. You can easily keep track of all your account transactions through your mobile phone, and retrieve account information whenever you want, just by typing and sending a simple SMS.
[6]
 Summit Bank offers you  -  through your mobile
Transaction Alerts
Now wherever you go, your bank goes with you. Summit Bank gives you the following transaction alerts on your mobile:
   Day End Balance
   All Transactions (Debit & Credit)
You can also check your transactions and account balance. Customers who are already subscribed for SMS alerts are automatically eligible for this service. Just go to your write message option and type:
BI for Balance Inquiry
MS for Mini Statement
LTC for Last Three Credit transactions
LTD for Last Three Debit tran
And send SMS to 24365 To subscribe to this service, call us at 0800-24365 or visit your branch.
[7]
 Transaction Alerts -  Mobile Banking
Board of Directors
H.E Nasser Abdulla Hussain Lootah
      Chairman
       Vice Chairman
Mr. Muhammad Zahir Esmail
      President & CEO
      Director
Mr.Md.Ataur Rahman Prodhan
       Director
Corporate Information
Registered Office
Address: Summit Bank Limited, Plot No.9-C, F-6 Markaz Supermarket Islamabad, Pakistan.
Phone No: 051-2279168-170 & 051-2824533-34
Fax No: 051-2279166[8] Summit Bank - Corporate Information
Head Office
23 M.T. Khan Road, Karachi-74000, Pakistan. UAN: (021)111-124-725 Fax: (021) 32435736
Company Registration Number
NTN