Bahria Town Overview
Bahria Town Pvt. Ltd. is a privately held real estate development business that develops, owns, and oversees properties throughout Pakistan. They don't just construct houses but also create master-planned value-added communities that cater to a wide range of lifestyle requirements.
In addition to town planners, their team also comprises recreation specialists, educationists, and sports experts who are all dedicated to helping people live life to the fullest. Here every project is considered an artwork that is customized to meet the needs of every client.
The Town provides the best infrastructure in Pakistan while serving all of Pakistan's socioeconomic communities since its goal is to elevate Pakistan to the ranks of developed nations.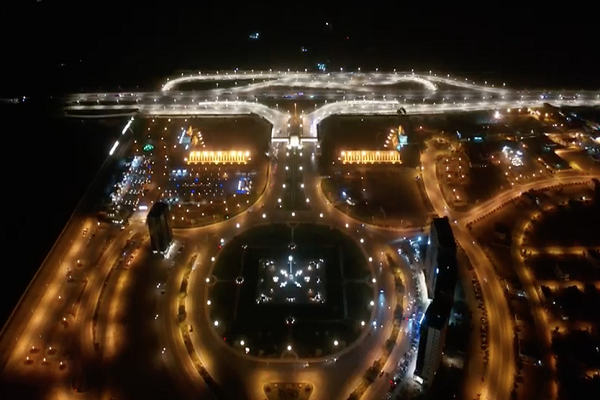 Bahria Town History
Bahria Town Islamabad
It established Islamabad's 1st gated community that was solely built for the city's elite class but also accommodated middle-class families. Its 2nd gated community is located in Southern Lahore and is inspired by Graeco-Roman culture.
Bahria Town Karachi
The largest gated community, Bahria Town Karachi, was introduced in 2015, while Islamabad Bahria Enclave, built in 2013, is the smallest. The privately owned biggest residential town in Pakistan, 'Bahria Town Karachi' is still under construction and covers over 40,000 acres.
All of Bahria's projects can accommodate more than a million individuals. In Karachi, this group is constructing the world's 3rd largest mosque. The Rafi Cricket Stadium, which is now under construction would be the largest stadium in Pakistan.
Subsidiaries
The subsidiaries of the companies include the cinema network, the Mall of Lahore, the Mall of Islamabad, which is still under construction, a network of supermarkets named Green Valley Hypermarket, and the Bahria Icon Tower.
The company is also the constructor of the world's 7th largest mosque named 'Grand Jamia Mosque' in Lahore. Bahria and Hyatt signed a pact in November 2016 to build four buildings, including 2-golf resorts, in Pakistan.
Bahria Town Peshawar
The official launch of this town is scheduled on 14th August 2022. It is Bahria group's new project in KPK. The Bahria Town Real Estate Business will soon include Bahria Town Peshawar.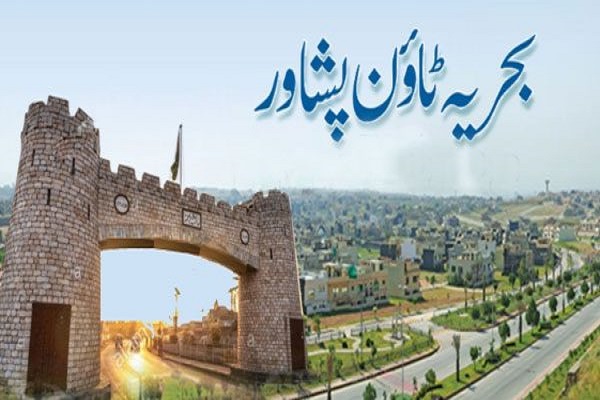 Bahria Town Communities
Bahria Town Lahore
This flagship community located in Lahore is home to the world's 7th largest mosque 'Grand Jamia Mosque' and has space for seventy-thousand people.
Bahria Enclave
In July 2011, Bahria Town introduced a housing project known as Bahria Enclave. It can be reached through Kashmir Highway, Islamabad Highway, and Lehtrar Road and is situated around eight kilometers drive from Kuri Road, Chak Shahzad, the Park Road.
The proposal for the construction of Jinnah Avenue in Zone-4 was approved by CDA (Capital Development Authority) on 31st Jan 2012. The town has been given the contract to construct the 4-lane road that would serve as a link between Kuri Road and Kuri Model Village.
Bahria Town Islamabad
More than 100,000 people are living here. Bahria generates its own electric supply and provides it to the residents via 'Bahria Town Electric Supply Company.' Bahria built three grid stations using its resources and is providing underground lines to people living here.
Bahria Town Projects
1- Bahria Town Karachi Projects
Pakistan has never seen such a master-mind project in terms of size, quality, and logistics before. Since its launch in 2014, it has grown to become a "city inside a city" with thousands of residents who live a splendid lifestyle. It has set new standards for community development as it offers outstanding amenities to its residents.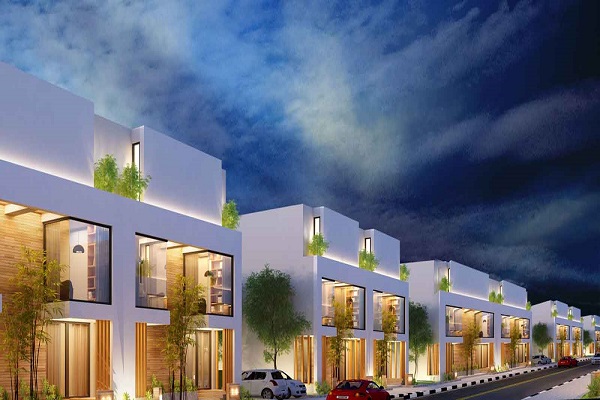 Developments in Bahria Town Karachi
This largest low-cost project in Pakistan aims to provide a home for every citizen of Pakistan. Its residents would enjoy all the services and amenities that are provided to inhabitants of the larger communities in Bahria Town Karachi. A Special Overseas Block is constructed for Pakistanis living abroad.
The M9 Interchange is the first huge public infrastructure project in Pakistan that is entirely sponsored by a private group. This project's goal is to help commuters in this Town, but it will also be beneficial to other travelers in general.
These luxury apartments offer views of a thirty-two-acre central park and are equipped with amenities like a jogging track, lakes, play areas for children, a flower garden, and an amphitheater.
This is an ideal location here for carrying out commercial activities.
An innovative community concept, Bahria Heights Karachi offers a luxurious location in a completely integrated lifestyle. It consists of blocks and each block has four identical apartments. The amenities and facilities offered by each block vary, and a courtyard contained within each block serves as a safe playground for kids.
Bahria Homes is an exquisite addition to Bahria Town Karachi's landscape. The imported fixtures and best-quality materials were used in the construction of these homes. These five and eight marla homes have spacious and comfortable bedrooms, designer kitchens, and stunning ceramics.
Some other state-of-the-art structures include Jinnah Avenue Commercial, Bahria Town Tower, Bahria Farmhouses, Bahria Paradise, Bahria Town Icon, Bahria Sports City, and Bahria Golf City.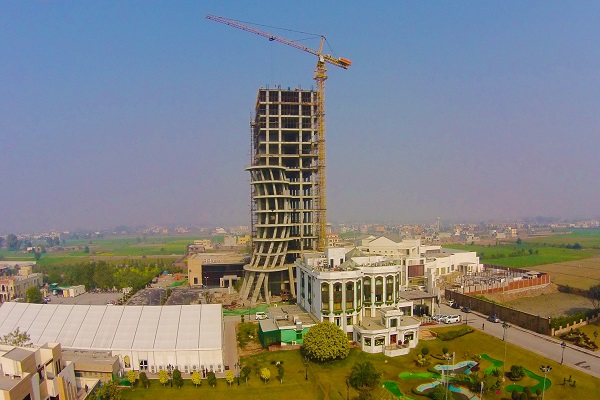 2- Bahria Town Lahore Projects
It is a place with entertainment and health facilities besides offering business and commercial opportunities.
Developments in Bahria Town Lahore
Making the choice between living in the modern world and appreciating nature is never easy. That unique location where both pleasures coexist in Bahria Orchard. You have a variety of options to select from, including luxury apartments and villas ranging in size from 1 Kanal to 5 marlas. Additionally, there are fully developed commercial and residential plots on which you can construct the home or business of your dreams.
The Safari Villas is a true example of contemporary architecture, with soothing interior color schemes, a peaceful internal design, and a majestic entrance. It also has the Qurtaba Masjid, Safari Mall, a zoo, parks, and basketball & tennis courts.
Bahria Nasheeman is a community having 5 and 8 marla residential plots with apartments situated at the community's prime locations.  The facilities offered to residents include underground telephone, gas, electricity, a club, a community center, Jamia Masjid, and beautiful parks.
Al-Rehmat Housing Project, Bahria Education, Medical City, Golf View Residencia, Bahria Oasis, and Canal View Residency are some other developments of Bahria Town Lahore.
3- Bahria Town Rawalpindi & Islamabad Projects
Bahria Town captures the spirit of both Rawalpindi and Islamabad-the historical culture of Rawalpindi and the modernism of Islamabad. The master plan of this development was inspired by a distinctive valley-type environment.
Developments of Bahria Town Rawalpindi & Islamabad
The community offers a good range of housing options, from lavish villas to capacious apartment complexes surrounded by lush greenery.  World's one of the best movie theatres the "CineGold Plex," a 3-D theatre, is located in this community.
Bahria Golf City combines an international 18-hole USGA-standard golf resort and a hill resort into one project. University, hospital, gym, and Mariano restaurant are some other amenities offered in Golf City.
Football fields, parks, green areas, mosques, Rafi cricket stadium, international hospital, and commercial areas are part of the Safari Valley project.
In order to ease the country's housing issue, Awami Villas only serves the needs of those with lesser incomes. It contains all the amenities and comforts of life that are provided to the residents of larger Bahria Town communities and is intended to be the most cost-effective place to live.
Some other developments include Safari apartments, overseas enclave, Bahria heights, executive lodges, civic center, safari mall, meadows, and Bahria enclave.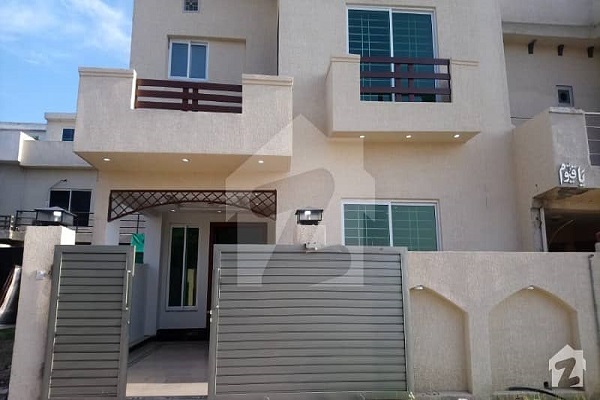 4- Bahria Town Nawabshah
Bahria Town Nawabshah comprises fully-constructed houses and commercial and residential plots. The facilities offered in this community include mosques, restaurants, zoos, parks, emergency services, an international hospital, and a school.
Controversies
Bahria has been the focus of debates; it is seen as a sign of inequality and is held responsible for the unauthorized forests' encroachment.
Controversy Regarding Name
The name "Bahria" is itself controversial, and in 2018 Pakistan supreme court prohibited the project's private owners from using this name. A civil-military analyst Ayesha Siddiqa, claims that those connections have given him access to land, sometimes giving a portion to senior officers in the form of plots.
Ali Riaz Malik, the Chief Executive of this town, forwarded his statement about suo moto case of Arsalan Iftikhar in Pakistan Supreme Court, claiming that it was not responsible for any accusations made against Arsalan Iftikhar and that the judicial proceedings weren't intended to look into the business dealings of this town.
Additionally, the written response said that the organization will have the authority to respond to any statements made about Bahria Town or its administration.
Panama Papers
Ahmed Ali Riaz Malik, the son of Malik Riaz Hussain, was mentioned in the Panama Papers in April 2016.
Restrictions for Nayatel
A resident living in this town forwarded a complaint to CCP (Competition Commission of Pakistan) in Aug 2016. The complainant mentioned that the Bahria Town administration was not stopping other service providers from providing services here.
The purpose behind this act was to give PTCL a major market share. CCP imposed a heavy fine of Rupees two million PKR on this Town and instructed the administration to allow Nayatel to introduce its cable network in Bahria Phases 1-6.
Awards and Recognitions
Following success on a national scale, it has been highlighted by foreign news networks and magazines as Pakistan's prosperous face. A TV program Emirates/7 says: that this Town is "where Pakistan's rising middle class seeks shelter from the Taliban threats and never-ending power disruptions that affect the rest of Pakistan.'
According to Global Post, Bahria was home to about 100,000 people in 2013. Moreover, it was described as a "functioning state within a non-functional one" by the Los Angeles Times on 6th October 2011.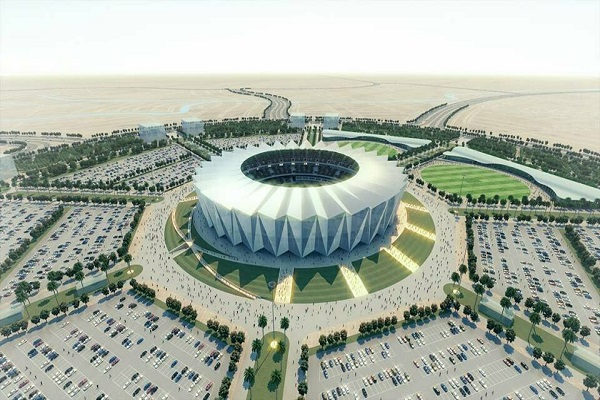 Lifestyle at Bahria Town
Entertainment & Leisure Facilities
Picnic Spots
Bahria Adventure Land, Karachi
Rafi Cricket Stadium (Rawalpindi and Karachi)
Bahria Dancing Fountains, Karachi
Danzoo, Karachi
Bird Aviaries
Carnival Karachi
Arena Cinema
Raiha Cine GoldPlex
Gold Spa Lahore
Zoos
Parks
Archery Center
Safari Gym, Rawalpindi
Hospitality
Grand Hyatt
Safari Club, Rawalpindi
Bahria Grand Lahore
Food Courts
Restaurants
Taj Banquets, Lahore
Education
ACE International Junior Academy and Day-Care
ACE Academy
Q Khan College of Science and Technology
Junior, Middle, and Senior School
Healthcare
Bahria Town International Hospital
Commercial and Retail
Mall of Lahore
Green Valley Hypermarket
Mall of Islamabad
Infrastructure
Road Network
Bahria Dams, Karachi
Call Center
Solar Energy
Utility Services
Bahria Town Prices
The prices of Bahria Town plots depend on plot location, size, and status i.e., commercial or residential. Prices keep changing with the inflation rate in the country. Bahria Town Karachi is an ideal place for investment as it contains multiple apartments, commercial plots, residential plots, and villas.
Bahria Town Contact Number
Islamabad
Phone # +92 51 2721010-11
Lahore
Phone # +92 42 111-333-888
Karachi
Phone # +92 21 021 38636936-6
Rawalpindi
Phone # +92 51 111-333-888
Peshawar
Phone # +92 91 2964200
Nawabshah
Phone # +92 244 36619100
Frequently Asked Questions
Is Bahria town bigger than Karachi?
Bahria Town Karachi covering an area of 40,000 acres is just like a city within a city and fulfills all the basic as well as luxury needs of residents. But, it is definitely not bigger than Karachi city itself.
Which is the biggest Bahria town in Pakistan?
The Bahria town Karachi spread over an area of 40,000 acres is the biggest one in Pakistan.
Is Bahria town a safe investment?
It is the best option for investment.
Who is the owner of Bahria town?
A Pakistan-based business tycoon Malik Riaz Ahmed is the owner.
Social Media Handle