Oriflame Pakistan
Oriflame Cosmetics is one of the noted and highly used online beauty and personal care products that is being functioned for the last many decades. It all began in the 1960s, and since then, Oriflame is able to take its place across the globe, including more than 60 countries. The headquarters of this beauty company is located in Switzerland and Sweden.
Apart from various other countries, the products of Oriflame Cosmetics are also accessible in Pakistan. The minimum price of the product starts from 59 Rs. You can get each and every product of Oriflame in Pakistan. Furthermore, you can also get your hands online.
The Oriflame Cosmetics Pakistan price is completely affordable. They ensure to deliver high-quality products that are sustainable. You can also get in touch with Oriflame customer service 24/7 in case you have any queries. They have head-office in Lahore and Karachi.
| | |
| --- | --- |
|                 Title |                 Description |
| Brand: | Oriflame Pakistan |
| Founded: | 1967 |
| Founded By: | Robert af Jochnick and Jonas af Jochnic |
| CEO: | Magnus Brännström |
| Employees: | 6000 |
| Revenue: | €1.3 billion |
| Products: | Skincare, Fragrances, Health, Makeup, etc |
| Headquarters: | Sweden and Switzerland |
| Website: | https://oriflame.com/ |

People all over the world use the products of this multinational company that exists in a vast range. From facewash to foundation to nail paints, there is every single product accessible here. Above all, the products this company sells are entirely affordable and are in everyone's range.
Furthermore, they keep giving discounts on each product in order to make it more feasible. More than 6000 employees are working here. All the sales and marketing are made online. It operates almost across the globe, including Oriflame Pakistan, Oriflame Sweden etc. This article contains all the information, including Oriflame Cosmetics History.
Oriflame Cosmetics History
The history of the Oriflame company started back in 1967 when 2 brothers Robert af Jochnick and Jonas af Jochnic, along with their friend Bengt Hellsten decided to open a beauty company. They discussed every detail regarding that company, including vision, and finally operated a small office in Sweden. From a small office to a multi-national company, they all come a long way.
They took every step with hard work and dedication, and today, they are considered to be one of the successful beauty and skincare product companies. They would have never thought that the journey they started 50 years ago would lead them to the top. In the start, they were being called by their friends and family members for selling products.
However, it didn't stop them from more forward. The competitive spirit they had proved to be their biggest strength, and today, they have achieved what everyone dreams of. They have registered offices in Switzerland and Sweden.
Oriflame CEO
The CEO of Oriflame Cosmetics is Magnus Brännström who is a businessman living in Swedish. Since 2006, he is serving as the CEO, while in 2017, he became associated with WFDSA. Before started his journey with Oriflame, he remained associated with many Swedish companies.
Oriflame Products
Cosmetics, Skincare, and Fragrances are the main products that they sell. The current revenue of Oriflame is said to be €1.3 billion, with more than 6000 employees working in the company. However, all the marketing is done online. In 2019, more than 50% of orders were made from mobiles. Let's figure out which products they offer.
1- SkinCare
Face
Anti-aging
Skin Polish
Acne Treatment
Cold Cream
Face Cleanser
Whitening Soaps
Day Cream
Night Cream
Bleach
Scrubs
Sunblocks
Serums
Anti Wrinkle
Dark Spots
Facial Kits
Eyes
Under Eye Serum
Eye Pads
Under Eye Cream
Lips
Feet
Cleanser
Moisturizer
Treatment
Body and Hands
2- Frangrances
Men
Ittar
Deodorants
Roll-Ons
Perfumes
EDT
Body Mist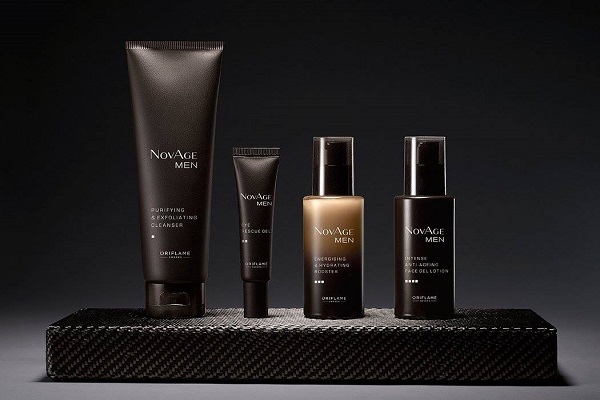 Women
Perfumes
Ittar
Mody Mist
Roll-Ons and Deodrants
EDT
3- Cosmetics/Makeup
Body
Body Glitter and Stick on Jewelry
Foundation and Paint
Eyes
Eyeliner
Mascara
Eye Shadow
False Eyelashes
Kajal
Brow Enhancer
Primer
Base
Face
Foundation
Blush
Compact
CC and BB Cream
Face Powder
Concealer
Tinted Moisturizer
Highlighters
Bronzer
Illuminator
Lips
Lipstick
LipStain
Balm
Plumper
Lip Gloss
Liner
Nails
Nail Treatment
Polish
Top Coat
Removers
Nail Art and Jewelry
Makeup Kits
Face Palletes
Eye Palettes
Combi Sets
Makeup Tools
Face Brushes
Lip Brushes
Sharpeners
Sponges
Cheek Brushes
Eye Brushes
4- Herbal
Skincare
Fairness
Fashwash
Toner
Scrubs
Night Cream
Day Cream
Under-eye Cream
Lip Care
Body and Bath
Massage Oils
Soaps
Foot and Hand Care
Lotions
Haircare
Shampoo
Oil
Color
Conditioner
Hair Growth
Anti-Dandruff
5- Apparel
Camisole
Bras
Panties
Nightwear
Body Shaping
6- Health
Vitamins
Body Building
Protein Bars
Fat Burners
Creatiness
Pre Workout
Weight Gainers
Bootles and Shakers
Protein Powder
Glutamines
Amino Acids
Lean Mass Gainer
Health Support
Allergy/ Asthma
Constipation
Blood Sugar
Eye
Diabetes
Blood
Purifier
Immunity/ Digestion
Blood Pressure
Fatigue
Cholesterol
Women Health Support
Memory Enhancer
Skin Care and Nails
Heartburn
Insomnia
Urinary/ Kidney
Liver Dysfunction
Nose and Ear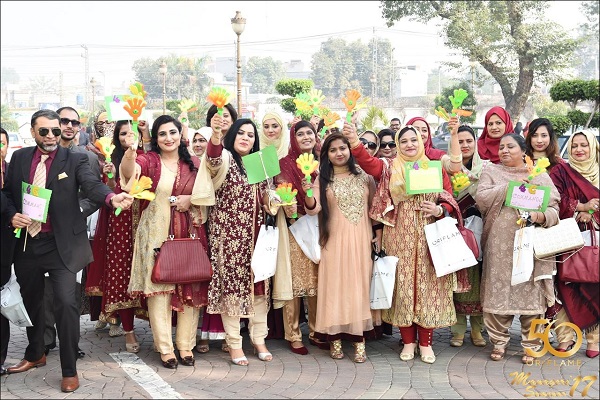 Oriflame Pakistan Headoffice
Lahore Headoffice
Fax: +92 42 35911341
Days: Monday – Saturday
Email: [email protected]
Helpline: +92 42 111 674 111
Address: New Garden Town 14-A, Ali Block, Ground Floor
Karachi Headoffice
Phone Number: 021-35309256
Address: Clifton 5, Schon Circle, Block 9, First floor
From the official website, you can check the Oriflame cosmetics products list with price.
Oriflame Registration
The best thing about this brand is, you can also become a part of it without any specific requirements. Whoever you are or wherever you live, you can always fill the registration form online and start selling Oriflame products online. It is how you can earn a lot of money, including commissions on each purchase.
In order to start selling, you have to fill a registration form after which you will be given an id number. Through courier, you will be sent a joining kit that you can choose yourself. It is how your product selling journey will begin. Currently, it has more than 3 million brand partners.
Frequently Asked Questions
Q: How to be a member of Oriflame?
A: You need to fill an application form for the membership. Once it is filled, you will be given a consultant id. You will also receive a kit through courier, after which you will be a part of this company.
Q: How to join Oriflame?
A: After filling an application form, you can join this company.
Q: What is Oriflame Sweden?
A: Oriflame cosmetics operates in various countries across the globe. The headquarter is in Switzerland, while the registered office is in Sweden.
Q: Where is Oriflame Pakistan located?
A: You can buy the products in Pakistan while sitting at any corner of the country. You can also purchase them online. Oriflame Pakistan offices are located in Lahore and Karachi.
Q: How to contact Oriflame?
A: You can contact them online or via the phone number mentioned above.
Q: What is oriflame all about?
A: It is a beauty company that specializes in various skin care products, makeup products and fragrances.
Social Media Handle
https://www.facebook.com/oriflamepakistanofficialpage/
https://www.instagram.com/oriflame/