Sana Safinaz is the name in Pakistani fashion industry that needs no introduction. Among few top designers of Pakistan, Sana Safinaz ranking is always appreciable and admirable. Sana Safinaz is famous for introducing the traditional eastern designs in most modern and innovative way that make remarkable impression over the fashion industry of the country.Sana Hashwani and Safinaz Munir are the two creative designers behind Sana Safinaz, which is one of the most popular brands of the Pakistan.[1] Sana Safinaz Pakistan fashion industry
| Title | Description |
| --- | --- |
| Details | |
| Name: | Sana Safinaz |
| In Urdu: | ثنا صفینہ |
| Founded: | By Sana Hashwani and Safina Muneer. |
| Muzlin Collection: | We give you Muzlin because style doesn't take the summer off! It's that thrilling time of year when Muzlin mania takes over again with the launch of 54 affordably luxurious designs giving us major fashion goals for the season. |
| Size: | Size Guide, Size Chart ,Acoustics |
| Get Sana Safinaz Lawn Collection 2017: | Sana Safinaz lawn collection 2017 is worthy enough to spend your money on. It includes unstitched and ready to wear lawn suits. The printed dupattas and shirts always shine in Sana Safinaz all collections. Pure silk, lawn and chiffon is used with beautiful embroidery and designs. |
| Establishment : | January 2009 |
| Product: | Dresses |
| Company Profile | |
| Location: | 40-K, Block 6, P.E.C.H.S Karachi, Pakistan |
| We are on hand to assist with: | Detailed Product Information Delievery Questions Exchange& Return Policies Placing Order |
Pakistani brand Safinaz

Pakistani brand Safinaz is getting success under the observation of two famous, talented, hard workers and fashion conscious designer of pakistan. Both the two girls are spreading their talent and serving their country by giving success in fashion. Famous designer Sana and Safinaz are mostly busy in making wedding dresses but they also released dresses according to season. They recognize all the girls and women with new line of fashion by giving them their dresses.The new lawn collection 2017 will attract the girls and women towards itself because of their beautiful prints. New designs have prominent attribute of style and beauty including long shirts, trousers, shalwars and dupattas. All these thing have beautiful prints and designs. In these dresses the quality of a color is determined by its dominant wavelength and different cuts of design are added in them. In summer all the ladies wants light dresses so this thing is available in Safinaz new upcoming collections. They provide dresses according to taste of everyone. They designed their dresses for parties, festivals, functions and for casual wearing. So every girl women can easily get their dress according to their choice. In these dresses they have used light and bright colors with some embroidery. All the eye-catching exclusive Sana Safinaz for girls colors are used in these dresses which increase the beauty of dresses. All the dresses are brilliant, lovely, wonderful and charming.[2] Pakistan brands safinaz
Grand Unveiling of Sana Safinaz Lawn on 17th March

Billboards around every town are decked with life size banners of the available to soon-to-be-available lawn prints- each collection sports a popular model or actress flaunting clothes of the finest quality and design.
With all the frantic lawn wars, women have a huge array of choices to choose from. Some women may find the bright spring colours appealing while many would prefer the exuding elegance from the prints- nothing too flashy or bling- embellished work or embroidery to bring out the aesthetics.The same cannot be said for the taste of all the women, since many prefer the bling and zing on their attires. The tastes vary by an unimaginable large magnitude- one which will make scaling the level of preference extremely difficult. Some women would want the lawn they pick to reflect their own style statement or persona, while majority of the women will jump the band wagon.Simply put, it will be the perfect opportunity to go out and shop till they drop, purchasing lawn of the best quality since each name brand has its own standing. The pre-designed stitching cards with each lawn print make the job further easier for the women and the tailors. Follow the instructions to get the exact duplicate of what is displayed on the billboards or in the catalogues. Despite the ensuing lawn wars, some brands have created an impact not just because of their names, but mainly because of the quality and finesses of the designs and material.These lawn brands need to undertake marketing to a bare minimum level, wherein just the date of the exhibition or availability shall suffice the marketing strategy. Luckily for these brands, their outstanding work and quality in lawn prints over the years has built a platform which speaks volumes about the popularity. Counted amongst the top leading lawn brands of the country is none other than the loved and to-die-for collection from Sana Safinaz.[3] Grand Unveiling of Sana Safinaz Lawn on 17th March 
Shipping Information
Expected delivery time
Within Pakistan: 3-4 working days
International: 4-5 working days
Couriers
Pakistan: Stallion Deliveries or Leopard's courier
International: DHL or FedEx
Please allow up to 2 working days to prepare all orders placed from Mondays to Fridays. Orders placed on Saturday and Sunday or any gazetted holidays will be sent for processing on the next working day. During rush hours or delays in verification of information, orders can face temporary delays. Orders placed through online payment system have go through a fraud status check and once cleared by our payment processor will be processed further.Payments will be collected from the shipping address for all cash on delivery methods. Once the order is shipped, you will receive an email contacting tracking information, be sure to check junk/spam folder as well.
Shipping and Customs duties
Shipping charges are based on destination, size and weight of your order on international orders. Any customs duties or taxes, if applicable by the respective country's officials will be borne by the customer.Locals shipping charges vary city to city.
Order Cancelations
Orders placed through online payment system have go through a fraud status check and once cleared by our payment processor will be processed further. If the fraud status returns 'failed' the order is cancelled automatically. Cash on delivery orders will be cancelled if they are not confirmed within 7 days of order placement.[4] Shipping information Sana Safinaz
Terms and Conditions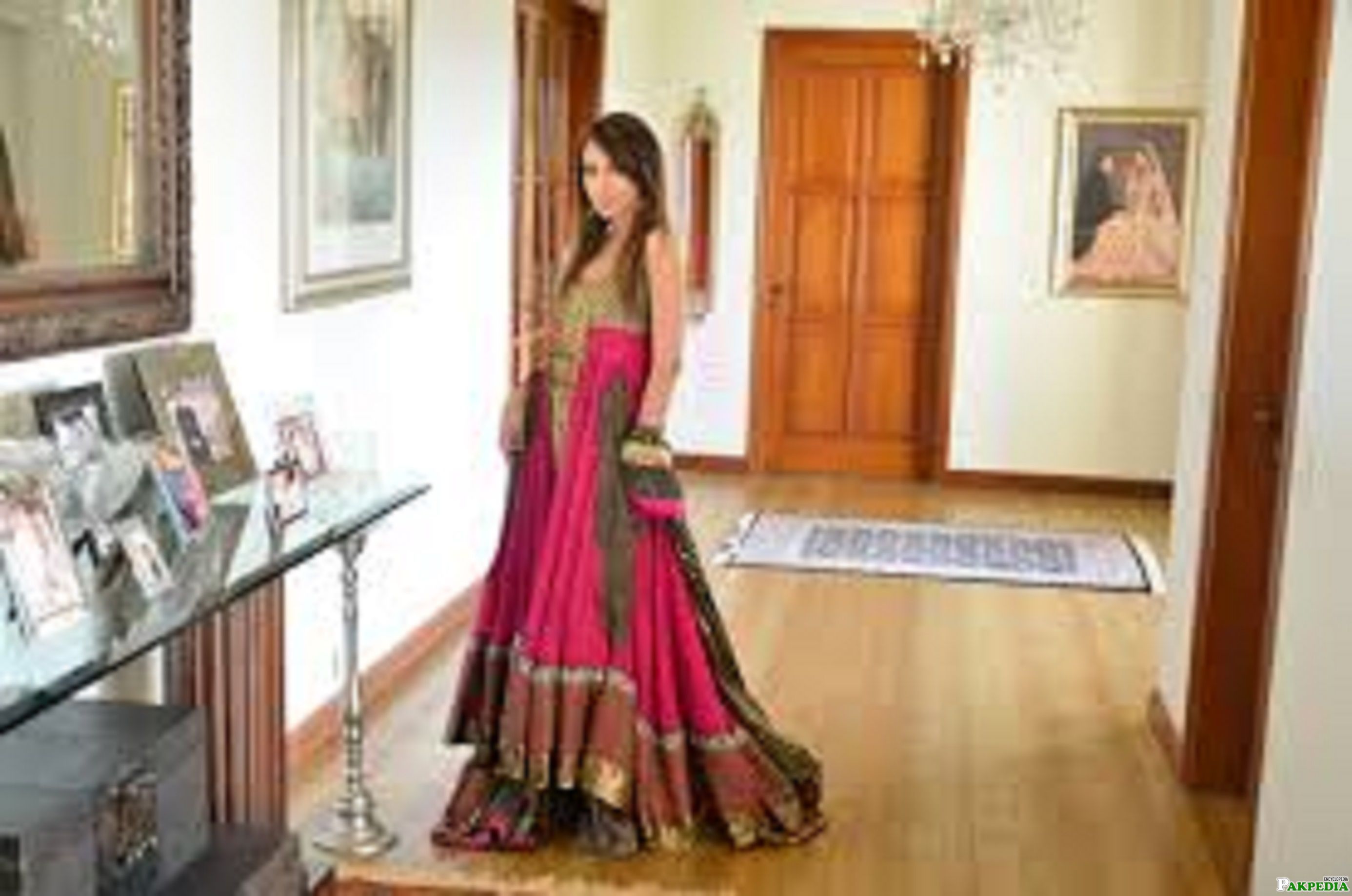 In This Terms And Conditions Of Use ("Terms And Conditions"), "We", "Our" And "Us" Refers To Sana Safinaz (SanaSafinaz.Com). Use Of This Website Constitutes Your Acceptance Of These Terms And Conditions, As May Be Amended From Time To Time. If You Do Not Agree To These Terms And Conditions, Please Do Not Use This Website. We Reserve The Right, At Any Time, To Modify, Alter Or Update These Terms And Conditions Of Use, And You Agree To Be Bound By Such Modifications, Alterations Or Updates.
Site  Content
All Materials, Including Illustrations, Photographs, Products, Images, Artwork, Designs, Texts, Graphics, Logos, Button Icons, Images, Audio Clips And Software (Collectively "Content") Appearing On This Website Are Owned Or Controlled By SanaSafinaz.Com And Are Protected By Worldwide Trademark And Copyright Laws. The Content Of The Website, And The Website As A Whole, Are Intended Solely For Your Personal, Noncommercial Use Of The Website. You May Not Download Content From This Website, Or Otherwise Modify, Obscure Or Delete Any Copyright Or Other Property Notices On The Website. No Right, Title Or Interest In Any Materials And Software.
Accuracy of information
The Information On This Website Has Been Compiled By Sana Safinaz Team From Internal And External Sources. No Representation Or Warranty Is Given As To The Completeness Or Accuracy Of Such Information. Any Reliance On The Material On This Website Is At Your Own Risk. This Website May Contain Typographical Errors, Incomplete Or Out Of Date Information, Sana Safinaz Reserves The Right To Make Changes To The Information In This Website, Or To Services Described Therein, Or Update Such Information At Any Time Without Notice, But Sana Safinaz Makes No Commitment To Correct Or Update This Information.
Links to other websites
 
Sana Safinaz Makes No Representation Whatsoever Regarding The Content Of Any Other Websites Which You May Access From This Website. When You Access Any Other Website Than This Website, Please Understand That It Is Independent From Sana Safinaz And That Sana Safinaz Has No Control Over The Content On That Website. A Link To Any Other Website Does Not Mean That Sana Safinaz Endorses Or Accepts Any Responsibility For The Content Or Use Of Such Website.

Store Locatorspan classtooltip-cn ref-link idref-link-6a hrefref-link-dt-6 sup6supaspan classtooltiptext Store locatora hrefhttpwww.sanasafinaz.comstore-locators classexternal-link target_blank Sana Safinazaspanspan
Karachi
Dolmen Mall Clifton
F-20, 1st Floor, DOLMEN MALL, Clifton, Block-4, Karachi.
021-35294053
dmc.khi@sanasafinaz.com
Tariq Road
Shop.#.10, Plot.#.7, DILKUSHAN FORUM, Plot.#.7, Delhi co-operative housing society, Tariq Road Karachi.
021-34556034-5
Trq.khi@sanasafinaz.com
Ocean Mall
Shop.#. 302/303, 3rd Floor, OCEAN MALL, Block-9, Khayaban-e-Iqbal, Clifton, Karachi.
021-35140161-2
ocm.khi@sanasafinaz.com
Hyderi Market
Shop.#. 03, Saima Pari Centre, Plot.#. D-12, Block-7, Nazimabad, Karachi.
021-36630450-60
spc.khi@sanasafinaz.com
Dolmen Mall Tariq Road
Shop.#.003., 2nd Floor, Dolmen Mall Tariq road, Plot No. D-13, PECHS, Karachi
021-34321025
dmtr.khi@sanasafinaz.com
The Place
Shop.#.M-05, Mezzanine floor, THE PLACE, Plot.no 214/A, Khayaban-e-Shaheen, Phase-VIII, DHA, Karachi
021-35249734-35
np.khi@sanasafinaz.com
Karsaz
Shop.#.14, Royal Appartments, Main Tipu Sultan Road, Karsaz, Karachi.
021-34381909-10
Ksz.khi@sanasafinaz.com
Lahore
Iqbal Town
Plot No. 20, Block Pak, Allama Iqbal Town, Unit. No.2, Lahore
042-37801664-5
iqt.lhr@sanasafinaz.com
The Emporium
Shop.#. 119 First Floor, Emporium Mall, Johar Town, Lahore.
042-32592351-2
emp.lhr@sanasafinaz.com
DHA Z Block
Z-330, DHA Z Block, Phase-III, Lahore.
042-35894083-84
dha.lhr@sanasafinaz.com
Gulberg Galleria
Shop.#.15, Ground Floor, Gulberg Galleria 18, Main Boulevard, Gulberg-III, Lahore
042-35776957-8
gulb.lhr@sanasafinaz.com
M.M Alam
Shop # 123, 99/100-A, B/1, M M Alam Road, Pakistan Ali Trade Centre, Gulberg III, Lahore.
atc.lhr@sanasafinaz.com
Packages Mall
Shop-1036, Building All Blocks, Packages Mall, Khayaban e Iqbal, Walton Road, DHA, Lahore.
042-38915321
pkg.lhr@sanasafinaz.com
Islamabad
Centaurus Mall
Shop.#. 312, 3rd Floor, THE CENTAURUS MALL, Blue Area, F-8/G-8, Islamabad.
051-2701316-7
Cnt.isl@sanasafinaz.com
SAFA GOLD
Shop.#. S-21-23, First Floor, SAFA GOLD MALL, Jinnah Super, Sector F-7, Islamabad.
051-2608456-57
Sg.isl@sanasafinaz.com
F-10
Shop.#. 6 & 7, Mustafa Mansion, Main Double Road, F-10 Markaz, Islamabad.
051-2809721/2293233
mm.isl@sanasafinaz.com
Other Areas
Rawalpindi
Shop.#.10, Plot.#. 59/10, Zarkoon Plaza, Bank Road, Saddar, Rawalpindi.
051-5580112-3
Rwp.sdr@sanasafinaz.com
Multan
Shop.#. 1,2, Ground Floor & 101, 102 First Floor RAYWEL PLAZA Gulgasht Colony, Bosan Road Multan.
061-6224801-2
Ggc.mul@sanasafinaz.com
Sialkot
Plot.#.No, 255, Aziz Shaheed Road, Sialkot Cantt, Sialkot, Pakistan.
052-4261255-56
Asr.slk@sanasafinaz.com
Gujranwala
Shop.#.09, Ground Floor, KING'S MALL, Wapda Town Chowk, bypass Road, Gujranwala.
055-4286630
Km.guj@sanasafinaz.com
Hyderabad
B-2-19,20, Shop.#.3, ALI HEIGHTS, Autobhan Road, Hyderabad.
022-3411006-7
Abn.hyd@sanasafinaz.com
Sargodha
Shop.#. 109 A, 2nd Floor, BURJ HURAIRA Shopping Mall, Satellite Town, Sargodha.
048-3221060-61
Bhm.srg@sanasafinaz.com