Sana Safinaz is a notable clothing brand operated many years ago by Safinaz Munir and Sana Hashwani. They started this business with a few thousand, and today it has more than 30 retail stores all over Pakistan. These 2 designers made this brand popular with their hard work and dedication.
Every year they come up with new designs according to the current fashion. It generates stitched, un-stitched, Formal, informal dresses and are giving tough competition to the competitors. They also do international shipping, due to which they have earned huge names internationally too. The main branch is in Karachi.
The article contains all the information about the brand, including Sana Safinaz Owner.
| Title | Description |
| --- | --- |
| Details | |
| Name: | Sana Safinaz |
| In Urdu: | ثنا صفینہ |
| Founded: | By Sana Hashwani and Safina Muneer. |
| Website: | https://www.sanasafinaz.com/us/ |
| Size: | Size Guide, Size Chart, Acoustics |
| | |
| Establishment : | 1989 |
| Product: | Dresses |
| Company Profile | |
| Location: | 40-K, Block 6, P.E.C.H.S Karachi, Pakistan |
| | |

Sana Safinaz Owner
Sana Hashwani and Safinaz Munir are the owners of this striking clothing brand 'Safina Safinaz.' They both started with a small setup in Karachi, and with their hard work and commitment, both made this brand one of the top brands of Pakistan, having more than 30 retail stores all over Pakistan.
Apart from Pakistan, their brand is being acknowledged worldwide. They always come up with something unique and trendy that inevitably impresses people.
Sana Safinaz Collection
Every year they produce a new collection according to trend and season. From printed shawls to the DIY collection, they have everything to offer. Women have maximum options to chose from their wide collection based on different colors and prints.
The tastes fluctuate by an unbelievable enormous size, which will confuse people about which piece to select and ignore. In 2014, the brand celebrated its silver jubilee on completion of 25 years. Every season they originate sales on their fresh pieces.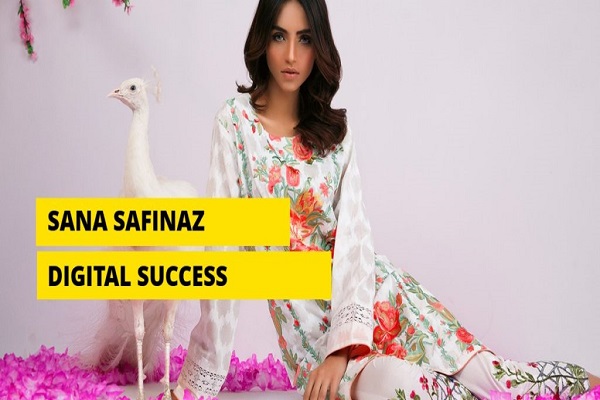 Shipping Information
Orders are placed from Monday to Friday, while if any order occurs on Saturdays and Sundays, it will be processed on the next working day. National Shipping hardly takes 3 days while international shipping takes 4 or 5 days. For National Shipping Leopard's courier and Stallion Deliveries are used and for international, DHL or FedEx.
Working Days: Monday – Friday
National Shipping: 3 to 4 days
International Shipping: 5 to 6 days
National Shipping Source: Leopard's courier and Stallion Deliveries
International Shipping Source: DHL or FedEx
Sana Safinaz Branch
Address: F-20, Dollman Mall, Clifton, Karachi
Phone Number: 021-35294053
Address: Shop Number 10, Dilkushan Forum, Tariq Road, Karachi
Phone Number: 021-34556034-5
Address: Shop Number 302/303, Ocean Mall, 3rd Floor, Clifton, Karachi
Phone Number: 021-35140161-2
Sana Safinaz Website
https://www.sanasafinaz.com/us/