J. Junaid Jamshed is a renowned clothing brand that offers accessories too. Its line of clothing reflects emerging fashion trends while maintaining moderate detailing. The brands' designs are influenced by Arabian, Fusion, Aztec, Renaissance and others.
From the modest beginnings of a store that invested in being Soully-East, they have extended their range with much more stylish touches and developed a loyal customer base all around the world. This article has all the information about the brand, including J. Junaid Jamshed History.
| Title | Description |
| --- | --- |
| Details | |
| Founded: | 2004 |
| Location: | Pakistan |
| Customer Services: | Delivery Information, Return Policy, Size Guide |
| Email: | [email protected] |
| Partner Name of J.brand, CEO: | Sohail Hamid Khan |
| Products and Services : | Men's Wear, Women's Wear, Children Wear, Perfumes, Accessories, Groom's Wear. |
| Men: | Kameez Shalwar Kurta Heavy Embellished Kurta Foot Wear Bottom Waist Coat Shawl UnStitched |
| Makeup: | Face Eyes Lips |
| Women: | Stitched Un-Stitched Kurti Stoles / Shawl Women's Trouser Footwear Abbayas Jewellery |
| Frangrances: | For Men For Women |
| Environment: | At J., whether it's a customer or an employee we are dealing with, we treat them as a family member. Our outlets with their friendly staff make shopping a pleasure. Our working environment is positive, supportive and those who perform well are bestowed with awards and certificates to acknowledge their effort and elevate their motivational level. |
| | |
| Phone: | For online order inquiry +92 21 3878 1662 |
| Address: | Plot # 615/616. I-CC/2, P.E.C.H.S. Karachi, Pakistan. |
| Website: | http://www.junaidjamshed.com |

J. Junaid Jamshed History
It was founded in 2002 with the distinct vision to revive Pakistan's cultural traditions and make Kameez Shalwar; the famous wear, and eventually became the most recognizable and liked clothing store in South East-Asia. It grew its network of stores to more than a hundred branches nationwide.
J. has expanded internationally by launching twenty stores in the United Kingdom, Canada, Australia, New Zealand, the United Arab Emirates, and Qatar. They take pride in being a proper apparel company that sells perfumes, eastern wear, accessories and footwear for men and women of all ages.
They deal in a wide range of textures and categories such as chiffon, silk, cambric, cotton lawn, and seasonally appropriate fabrics.
J. Junaid Jamshed Products
Makeup
Lipsticks
Eye Liner
Lip Gloss
Eye Pencil
Eye Shadow
Powder
Blusher
Highlighter
Foundation
Cream
Fragrances
Perfumes
Gift Sets
Body Spray
Women Collection
Scarves
Stoles
Casual Kurti
Printed Kurti
Designer Kurti
Trousers
Stitched and Unstitched Dresses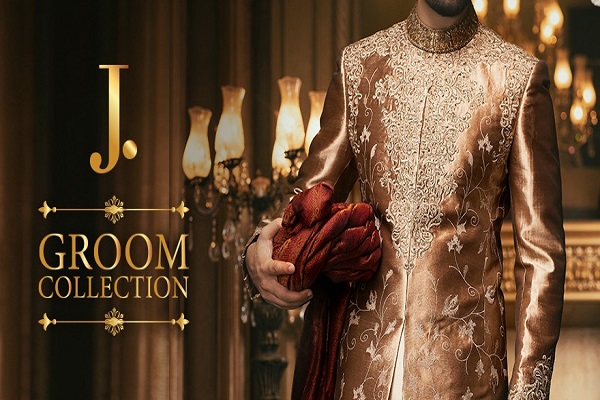 Men Collection
Waistcoat
Beard oil
Denim Shoes
Shawls
Shalwars
Trousers
J. Junaid Jamshed Sales
Every year J. offers a sale in the month of March celebrating Pakistan Day. Most of the items are sold at 50% discount and some at 25%. All fashion lovers enjoy this sale immensely, and outlets are seen crowded with shopping lovers.
Delivery Time
strives to handle and ship customers' order within twenty-four hours of confirmation.
Customers are asked to be available at the contact number provided so that their team could reach them.
The average shipping time of J. Junaid Jamshed in Pakistan is two to four working days.
The average delivery period for foreign orders is three to seven business days (depending on the desired location).
Delivery Charges
They provide free delivery within Pakistan on all orders exceeding Rs. 1500/-.
Standard delivery charges would be charged for purchases under Rs. 1500, depending on the method of payment:
200/- cash on delivery
100/- for bank transfer/online/prepayment.
Order Tracking
The customer would receive an SMS/email with your tracking number once your order has been dispatched.
Customer can monitor their order using the courier website sent in their email.
If customers haven't received any tracking updates, they could contact the management at [email protected].
The brand is not responsible for late collection/delivery by 3rd party courier companies.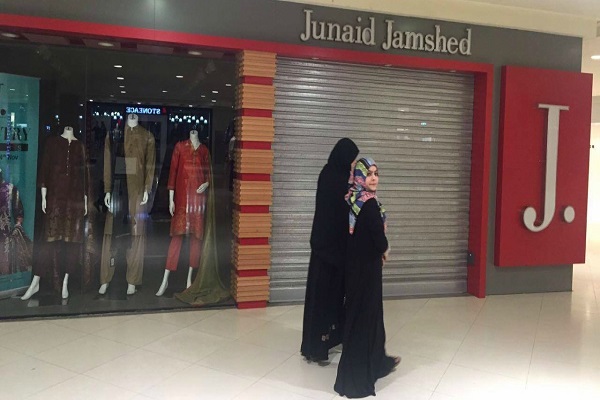 Returns and Exchanges
The customer has ten days from the delivery date to request an exchange or return if:
The product is defective, stained, or damaged.
The product(s) should be unused and in their original packaging, complete with labelling & protective stickers.
The product delivered is not of the correct size.
Items bought directly from their website should be returned to their Customer Service section in order to receive a full refund.
This only applies to orders shipped within Pakistan; for foreign orders, customers should contact their customer service, and they would do their best to assist customers.
Jewellery, cosmetics and fragrances are neither returnable nor exchangeable.
Procedure for Returning Purchases
To return the product, customers are directed to email them at [email protected] with order details and the reasons for the return.
Once the customer service team has accepted the return, the customer will be asked to send the package to Junaid Jamshed Private limited E-commerce Department, Forty Sector Nineteen Korangi Industrial Zone.
The charges of returning the goods to the company are customers' responsibility.
In some cases, the customer service team would direct customers to the nearest J. Stores for an exchange.
Size-Exchange Policy
If customers are dissatisfied with the size they bought and would like to get a different size, they will return it to the E-commerce team by reaching them through email at [email protected] within ten days of the date of delivery.
The items should be unused and in their original packaging, complete with labelling & protective stickers.
This only applies to orders shipped within Pakistan; for foreign orders, customers should contact their customer service, and they would do their best to assist customers.
Privacy Policy
Clients privacy is extremely important to management. Junaid Jamshed Limited's policy is to value client's privacy when it comes to any details management receive from its customers on their website, http://www.junaidjamshed.com/, and other websites they own and run.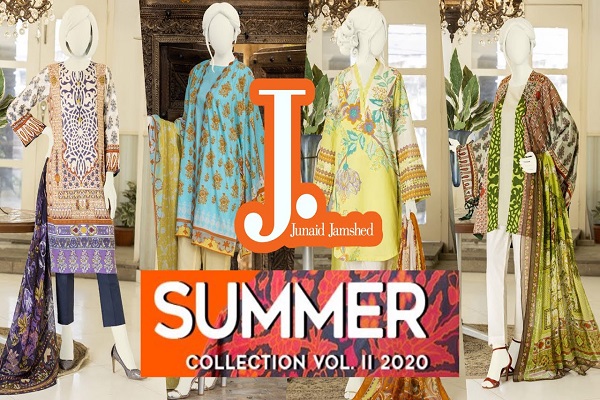 Information Collected
Personal information of the following types can be obtained and processed by the company:
The personal contact information like name, address, title, email address, and mobile number are collected as part of account signup and orders.
Transaction & purchase details.
Data obtained as part of the survey.
Records of communication with customers via phone, live chat, email, social networking sites, or other means.
Information of customer's website visits, as well as information regarding how customer's computer interacted with company's website, such as browsing and search history, pages visited, and links opened.
Contact Information
E-mail: [email protected]
Telephone: 021 111 112 111
Address: J. Junaid Jamshed Pvt Ltd Head office, 40 Sector 19korangi industrial Area
Social Media Handles
https://www.facebook.com/j.junaidjamshed
https://twitter.com/_JunaidJamshed
https://www.instagram.com/j.junaidjamshed/