The brand limelight was opened in 2010 and is among Pakistan's top fashion brands with sixty-five stores & a store with online services. They provide a one-stop store to fulfill all the fashion needs. Their product includes Prêt, Unstitched, Western Wear, Footwear and Accessories.
Their product portfolio is further extended to Men's Eastern Apparel and Kids Pret. They focus on creating a combination of trendy and traditional outfits that are unique and meets the needs of fashionistas or trendsetters of all age groups. New items are restocked several times a week.
Its mission is to deliver high-quality products/goods at reasonable rates that suit ever-changing trends. This article carries complete detail, including Limelight Collections.
| Title | Description |
| --- | --- |
| Details | |
| Type: | Brand |
| Name: | Limelight |
| In Urdu: | لیم کی روشنی |
| Founded: | 2010 |
| | |
| Located In : | Pakistan |
| | |
| | |
| The number of employees: | Many |
| | |
| Website: | https://www.limelight.pk/ |
| Company Profile | |
| Location: | Located in many cities of Pakistan |

Limelight Spirit
Their strategy is to improve closets by supplying superior quality goods at reasonable rates that are unmatchable in their uniqueness, color combination, and high-quality fabric. They support the 'Open Door Policy that provides every staff member the chance to discuss problems that affect them personally with their leadership.
Employment Opportunities
The brand always welcomes young talent and highly trained individuals who are fully prepared to take on the challenges of diversity and career planning that lead to growth. It believes in offering equal opportunities and rights to both men and women with good quality standards, a friendly working environment, and health and safety regulations.
Values
Teamwork
Creativity
Passion
Commitment
Work ethics
Limelight Collections
Pret
Shirts
Short Kurti
Trousers
Suits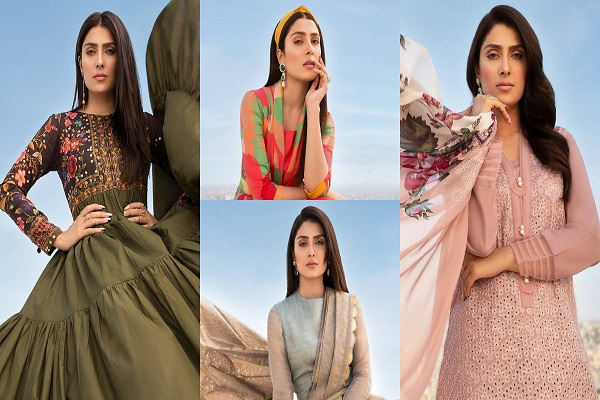 Western
Tops
Tights
Pants
Sleepwear
Skirts
Suits/Dress
Jumpsuits
Tank Tops
Bottoms
Tights
Pants
Shalwars
Velvet Trousers
Trousers
Formal
Shirts
Gowns
Grip Trousers
Suits
Limelight Bags
Wallets
Clutches
Shoulder Bags
Waist Bag
Makeup Pouches
Backpack Bag
Scarves
Dupattas
Accessories
Bangles
Bracelets
Necklace
Earrings
Sunglasses
Anklets
Rings
Key Chains
Caps/Hats
Belts
Limelight Winter Collection
Jackets
Capes
Shawls
Ponchos
Blazers/Coats
Cardigans/Sweaters
Velvet Tops
Caps/Mufflers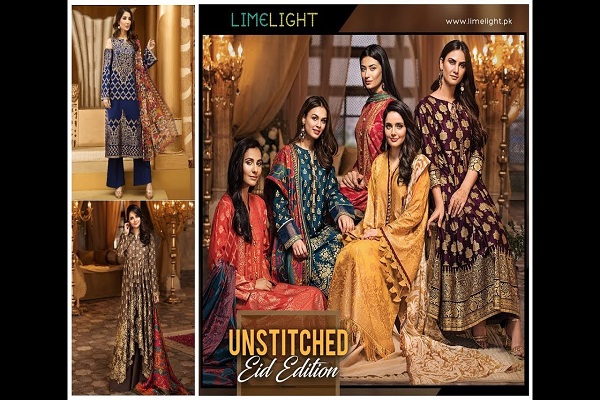 Footwear
Flip Flops
Sandals
Mules
Heels
Wedges
Loafers
Pumps
Slippers
Men Collection
Shirts
Kurta
Trousers
Suits
Limelight Stores Locations
Lahore
Karachi
Multan
Sialkot
Rawalpindi
Sargodha
Gujranwala
Peshawar
Quetta
Peshawar
Abbottabad
Jhelum
Okara
Kasur
Muzzafarabad
Mandi Bahauddin
Sahiwal
Kharian
Wah Cant
Raheem Yar Khan
Pakpattan
Swat
Shipping and Handling
Shipments within Pakistan
All shipments within the country are dispatched via Leopards, Call Courier, TCS, and several other delivery companies. When the order has been dispatched, all their domestic clients would be issued a tracking ID. After placing the order, customers would get a verification SMS or call from their Customer Service for order confirmation.
If clients ignore the verification procedure, their order would be canceled automatically after three days (applicable to orders made via Cash on the Delivery procedure). After the order has been verified, it would be shipped within one to two working days and would be handed over to the customer within four-five business days.
International Orders
Overseas orders are being routed via DHL. When the product is sent, the foreign clients would be issued a tracking ID. Foreign customers would also get a sales invoice through e-mail and shipment notification via e-mail. Any extra costs for customs clearance and price differences outside the company's control shall be borne by the customer.
Exchange Policy
Purchases made online could be shipped back for exchange/replacement at the outlet, or customers could contact the customer service team if they wish to send products via courier. Limelight allows clients to exchange bought goods subject to these conditions. Items could be exchanged if:
The buyer has requested for exchange through a phone call, email, WhatsApp, or SMS within seven business days of invoice of the purchased product.
The customer has mentioned the reasons for exchange in her/his request.
The product is packed in its original container, and its price tag is in good condition.
The original receipt of the product to be exchanged shall be submitted along with the product.
It has no emissions, no smells, no fragrances, no marks, or anything that indicates that the product has been used or cleaned.
Items purchased on sale can't be exchanged. If an article purchased at a regular price is later kept in the sale, its exchange would be made at the sale price.
The company has all the rights to refuse or accept an exchange request.
After accepting an exchange offer, the customer service would inform the customer.
These exchange rules don't apply to items to be sent outside Pakistan.
There is no cashback option. The Exchange Policy would be implemented after the customer has ordered the item and has paid the bill or has received his/her order.
Cancellation Rules
Clients could cancel their order at any point before processing the order.
After the order has been dispatched, the customer would obtain the tracking details, and the 'Exchange Policy' would apply.
Limelight could cancel the order for any reason, and common reasons are: the desired product is out of stock, a price mistake, or payment by a credit card is rejected by an issuing financial institute.
Privacy Policy
When registering or ordering on the limelight site, customers may be required to enter his/her name, contact number, email address, credit card information, mailing address, or other information that will help them with their experience.
The company could use this information they obtain from customers when they register, buy, sign-up for the company's newsletter, answer a survey or advertising messages, browse the website, or view and use any other features of the website in the following manner:
To be able to reach customers in the case of any issue with the shipment of their goods.
Process orders and give information and notifications related to orders.
To be capable of sending SMS updates about the status of delivering
To allow the company to provide better service to its customers when responding to their customer service queries/requests.
Process the transactions quickly.
To obtain reviews and ratings of products or services.
Contact Information
Phone # +92311-1222681
E-mail: [email protected]
Address: First floor Ahad Arcade, Noor Jahan Road, Gulberg-3, Lahore, Pakistan.
Social Media Handles
https://www.facebook.com/limelight.pret/
https://www.instagram.com/limelight.pret/