Kia Lucky Motors
Kia Motors is one of the most significant of South Korea's automobile manufacturing plants that were previously known as Kia Motors Corporation. The headquarter of this automobile company is in Seoul. It all began in 1944 when the company used to operate bicycle plants. With time, different changes were made, and today, it has become one of the highly valued automobile corporations.
Currently, the chairman of Kia is Chung Eui-sun. It operates in various parts of the world, including Pakistan, India, etc. In Pakistan, it is termed Lucky Motor Corporation that is a joint venture between Kia Motors and Lucky Group.
The parent company of Kia Lucky Motors is Hyundai that is Korea's largest automobile manufacturing company. The name Kia is being inspired by a Korean character. The article summarizes all the information, including Kia Motors History.
| | |
| --- | --- |
|             Title |                  Description |
| Name: | Kia Lucky Motors/ Kia Motors |
| Type: | Public |
| Founded: | 1944 |
| HeadQuarters: | South Korea |
| Pakistan HeadQuarter: | Karachi |
| Parent: | Hyundai Motor Company |
| Subsidiaries: | Kia America, Kia Europe, Kia Mexico, Kia India, Kia Motors Pakistan, and Kia Defense |
| Website: | https://worldwide.kia.com/int/sportage |
| | |

Kia Motors History
In 1944, it was originated as Kyungsung Precision Industry. At that time, the company used to operate bicycle plants and steel tubing. For the next few years, it kept operating these products. In 1951, the company operated its first bicycle. The next year the name of the company changed to Kia Motors. In 1957, they came with the first licensed small Honda bike.
In 1962, the company decided to originate a licensed truck, and in 1974, they produced the first car. It all took many years to build a highly valued manufacturing plant. In 1973, they created the first assembly automotive plant with the name Sohari Plant. Till 1983, they managed to produce hundreds of cars and somehow managed to mark their name in the world.
Today, it is said to be the fifth most significant vehicle company. In 2019, it did sales of more than 2.8 million vehicles. It manufactures cars in more than 8 countries across the globe. The dealing of these cars is done in more than 170 countries. Furthermore, more than 40,000 employees are working here.
Kia Motors Takeover
The company faced a tough time in the late 1990s during the Asian Financial Crisis. It was a time when East Asia and South East Asia fell into a financial crisis. When things got out of control, they made an agreement with Hyundai Motor Company and made a partnership. Hyundai had always been interested in Kia Motors. According to the agreement, they became an owner of 51% of Kia motor shares.
Hyundai became the most significant stakeholder of Kia company by acquiring 1 third of the portion. After the Asian financial crisis, Kia motors switched its focus to European Market and made Peter Schreyer, a German designer, their Chief design officer. Once again, they managed to take things in control by creating a new Corporate Grill termed 'Tiger Nose.'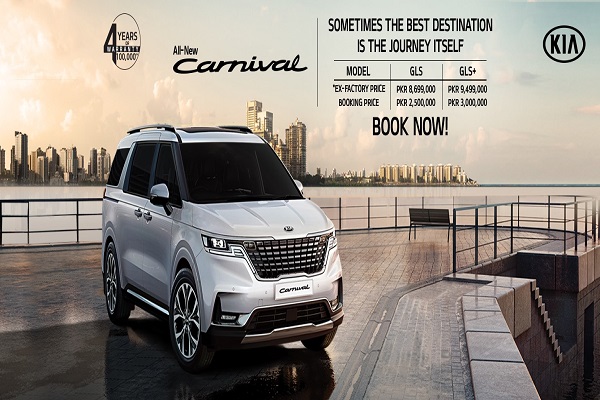 Kia Motors Pakistan
Kia Lucky Motors Pakistan originated in 2017 when Lucky Group and Kia Motors joined hands. The Lucky Group is owned by the Younus brothers. After some time, the name of this company changed to Lucky Motor Corporation; however, the partnership still exists. The headquarter is situated in Karachi. More than 2000 employees are working in Kia Motors Karachi.
The products it manufactures in Pakistan include:
Kia Sportage
Kia Cerato
Kia Sorento
Kia Picanto
Kia Grand Carnival
1- Kia Sportage
It is a compact SUV that is manufactured by a Korean manufacturer many years ago. In 1993 the first generation of this car originated, while in 2021, the fifth-generation car was produced. Currently, the price of Kia Sportage in Pakistan is above 40 lacs. The ownership cost of this car is excellent, while the ratings given to this car are 4.0.
It is a seven-seater car that would be a perfect vehicle for family travel. However, the engine failure problem has been identified in various Kia Sportage in the United States.
2- Kia Cerato
Kia Cerato that is named differently in every country, is another compact car that as originated by a South Korean Manufacturer. It came into being in 2003 in South Korea, and since then, it manufactured in various parts of the world. In Pakistan, the price of this car starts from PKR 3,100,000. It is a perfect-looking and sustainable car that is always fun to ride.
It is considered to be one of the best-selling small cars across the globe. It is a five-seater car and is similar to Sedan. However, it is yet to be launched in Pakistan. Due to the COVID issue, it got delayed.
3- Kia Sorento
Kia Sorento is another reliable car that also manufactures in South Korea. Currently, it is being manufactured in different countries. However, Engine failure is the main issue that this car faces. It is a seven-passenger seat car that gives you a perfect ride experience. According to research, Kia Sorento produced in 2016 and 2017 is the best to purchase.
In Pakistan, it was launched a few years and is inevitably one of the widely purchased cars right now. With time, it keeps introducing more and more features to make it worth purchasing.
4- Kia Picanto
It is another small reliable car that was introduced in Pakistan a few years ago. It was also designed by a Korean Manufacturer many years ago. It has 5 doors while it provides passengers with enough space. You can also fold the seats in order to put your luggage. In Pakistan, the manual price of this car starts from 1,899,000.
This car consumes a fuel of 25.6 km/L. It is enriched with many impressive features and attributes, including a sunroof, climate control, passenger airbags, and many others.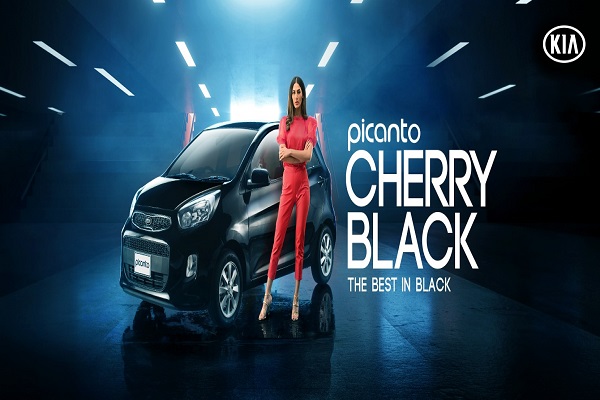 5- Kia Grand Carnival
It is one of the many Kia cars manufacturers in Pakistan as well. The performance has been estimated well and goes perfectly for large families. In Pakistan, the price starts from PKR 87.0. The seating capacity is also perfect and gives you enough space for luggage as well. It would be a great choice to get your hands on this car.
Frequently Asked Questions
Q: Where is Kia Lucky Motors Pakistan Limited?
A: It came into being in 2017 in Pakistan and its headquarter is in Karachi.
Q: Who owns Kia Pakistan?
A: Lucky Motor Corporation is the owner of this company.
Q: What is the price of Picanto?
A: The car comprises manual and automatic variants. The automatic car is approximately 1,999,000 while the manual is 1,899,000.
Q: Is Kia lucky motors a Chinese company?
A: It is a Korean manufacturing company.
Q: Who is the owner of Kia motors?
A: Hyundai Motor company that have 51% of shares.
Q: Which car is best Cultus or Picanto?
A: Picanto is considered one of the best cars to ride.
Q: Which country is KIA from?
A: Seoul, South Korea.
Q: What is the price of Kia car 2029?
A: The minimum car price starts from 6.79 Lakh.
Kia Lucky Motors Website
Kia Europe: https://www.kia.com/eu/about-kia/kia-company/
Kia Pakistan: https://kia-luckymotorcorp.com/
Kia India: https://www.kia.com/in/home.html
Kia USA: https://www.kia.com/us/en
Kia Korea: https://www.kia.com/kr/main.html