Kamalia City Overview
The city of Kamalia is located in the district of Toba Tek Singh in Punjab. It serves as the administrative hub of Tehsil Kamalia. In terms of population, it is Pakistan's sixty-seventh largest city. Its nearby cities include Pir Mahal, Chichawatni, and Rajana.
While the distance from Kamalia to Lahore is 185.07km. The Kamalia name comes from Kamal Khan Kharal, who ruled it in the fourteenth century. At the national level, Kamalia city is famous because of its hand-made carpets and Khaddar.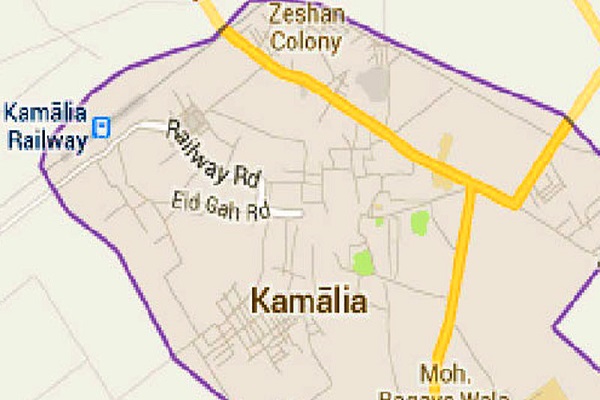 History of Kamalia City
Reportedly, Kamalia existed even before king Alexander. According to folklore, Alexander attempted to conquer the walled city in the morning when its residents opened the entrance door for a walk. He then attacked the city. However, the invader then moved to some other regions.
As the nearby city of Harappa is likewise prehistoric, it seems that Kamalia was a part of a prehistoric civilization that remained safe from nature's wreath. At the city's highest point, the "Iqbal Bazar," the old constructions tell the tale of an earlier progressive period.
Assets of Migrated Populations
Many of the Hindu and Sikh population's hidden items have been discovered decades after they left the area as a result of the 1947 Partition. Some generous families donated their possessions to Government's trust. One of those assets is Government P.S.T. (Praim Sati Trust) Institution, the only government college in Kamalia besides Govt. Technical College of Commerce.
Kamalia Weather
As the Kamalia city weather changes, so do the climate. Summers are typically very hot, with highs that can reach 40 degrees, followed by the monsoon, which has significantly less rain than the surrounding regions, the lovely autumn, and the cold and foggy winters. The overflow of Ravi is the most serious climatic hazard to Kamalia, but fortunately, it is a rare phenomenon.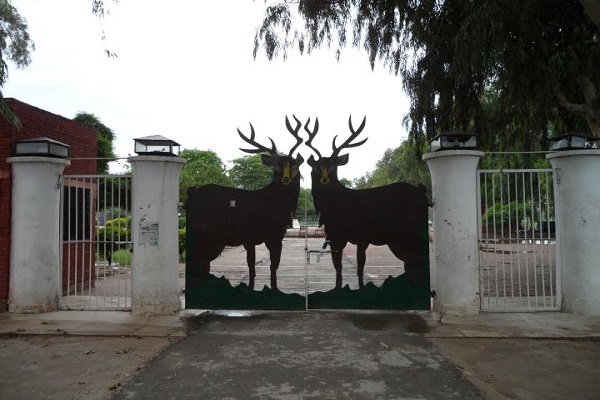 Historical Sites in Kamalia
In Kamalia city, there are several archaeological and archaic sites, such as the Sikh Gurdwara, historic Havelis, Shamshan Ghat, and shrines of Syed Shabeer Ahmad Shah, Qdir Baksh Shareef, and Hazrat Baba Fazi.
Kamalia City Population
The current population of Kamalia is 136,000.
Occupation of Kamalia Residents
Due to the availability of fertile land, a large portion of residents are agriculturists and the poultry business in the form of poultry farms is ranked No.2 in the whole province of Punjab.
Famous Things of Kamalia
As the land in Kamalia is fertile, many crops are grown here including rice, maize, cotton, and wheat. Some of the famous things of Kamalia include hand or machine-woven 'Khaddar' fabric, okra crop, sugarcane crop, and poultry. This crop variety makes it a highly important location for the agricultural market.
Educational Institutes in Kamalia
Makhdoom Nazar Hussain University (MNHU)
Informatics College
Government Technical and Training Institute
Government College for Women
Government Vocational Training Institute
Oxford Group of College
Government College of Commerce
Government PST Institute
Superior College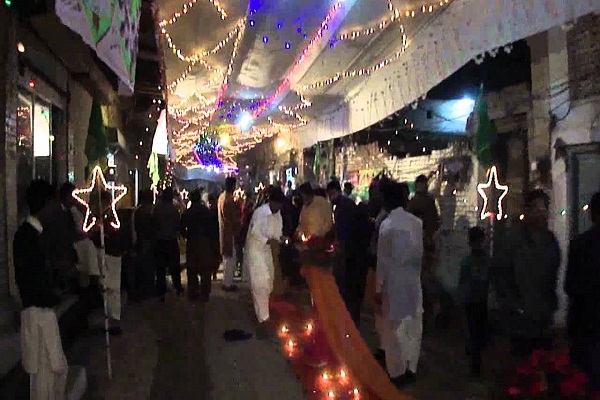 Kamalia City Hotels
Some of the food points in Kamalia are:
Al-Usmania
Shidda Hotel
Grace Hotel
Haveli Hotel
Flavourz Restaurant and Café
Safina Hotel
Swabi Broast Restaurant
Pakiza Hotel
Malik Hotel
Saji Express and BBQ
Kamalia Postal Code
The postal code of this city is 36350.
Frequently Asked Questions
Where is Kamalia city in Pakistan?
The city of Kamalia is located in the district of Toba Tek Singh in Punjab.
What is the postal code of Kamalia?
Kamalia's postal code is 36350.
What is Kamalia famous for?
Kamalia city is famous because of its hand-made carpets and Khaddar.
Social Media Handle
https://www.facebook.com/KamaliaOfficial/