Jacobabad City Overview
Jacobabad city is located in the Sindh province of Pakistan. It serves as the administrative hub of Jacobabad Taluka and the Jacobabad District's capital city. There are eight UC (Union Councils) here. In terms of population, it is Pakistan's 43rd largest city.
This city is reported to be one of the most vulnerable regions to global warming, where a temperature difference of just 1.5 or 2 degrees can mean the gap between life & death. Jacobabad famous places include Victoria Tower, Airmen Park, Shaheed Murtaza Bhutto Park, etc.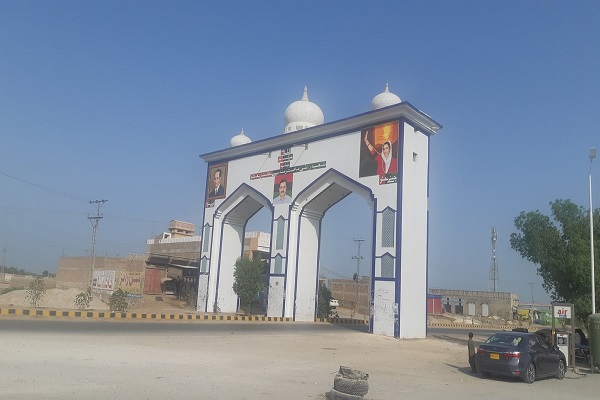 Etymology
Brigadier-General John Jacob, a British EIC (East India Company) official who ruled this area during his final ten years of life, is honored by having his name given to the city. On his sixteenth birthday, he was recruited into the Bombay Army, and in January 1828, he left for India to settle there on a permanent basis.
As per Salman Rashid, a travel writer, locals named the new territory 'Jekumbad,' which the British lords subsequently changed to Jacobabad. Jacob's efforts brought a lot of prosperity and success to the region.
Jacobabad City History
Jacob was given political control of the frontier in 1847 and set up his headquarters at Khanger village. He himself was an engineer and an architect, so he made a plan to set up a vast road network in the town measuring about six-hundred miles. In doing so, he found a solution to the villagers' lack of access to drinkable water by digging a tank to hold water brought in from the Indus via a canal.
His greatest and most significant accomplishment was Begari Canal's excavation, which ran throughout the area and irrigated 1000s of acres of previously uncultivated land. And so provided thousands of individuals with means of livelihood. Taj Dero Khan governed the city after the British Rule. Prime Minister Yousuf Raza announced in November 2010 that a University of Information Technology would be built in Jacobabad.
Jacobabad City Weather Update
Jacobabad experiences a hot arid climate with moderate winters and very hot summers. With an average of 99 °F in summer temperature, the city is recognized for constantly having the hottest temperature in the Southern region of Asia.
The highest recorded temperature is 127.0 °F, and the lowest reported temperature is 25.0 °F. From 1991-2020, Jacobabad received 122.5 mm of annual rainfall. The lowest annual average rainfall was 3.3 mm in 1922, and the highest annual rainfall was 504.9 mm in 2012.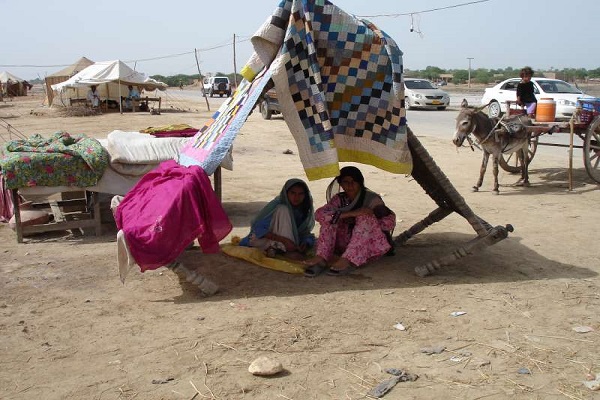 Jacobabad City Population
The average population of Jacobabad is 170,588.
Jacobabad Economy
This city is primarily engaged in agriculture. From Kashmore to Jacobabad, there is a natural slope, and the lands are fertile. Kandhkote and Kashmore Tehsils are on the banks of the River Indus, and a system of feeder canals irrigates the farms. As a result, most people in this city are involved in the agricultural profession. There are forests in the Kacha areas that provide fuel, wood, and timber.
Major Crops Grown in Jacobabad City
Lady Finger
Onion
Cotton
Rice
Wheat
Sugarcane
Gram
Saf Flower
Rape and Mustard
Industries in Jacobabad City
In this city, there are no large industrial plants. This city has just agricultural-related industry units because it is an agricultural area rich in wheat and paddy crops. 225 agricultural-related plants include both flour mills and rice husking mills. Three Ghee plants have recently been set up in association with a soap manufacturing unit that makes raw soap mainly suitable for washing clothes.
Jacobabad City Health Facilities
Mobile Health Units
Government Dispensaries
Civil Hospital
Taluka Hospitals
Mother and Child Care Health Units
Basic Health Unit
Rural Health Units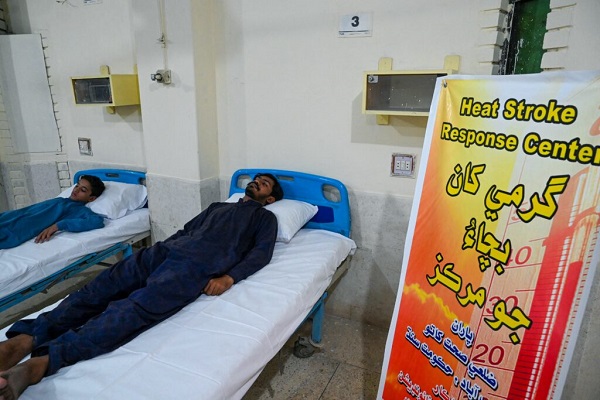 Airport & Air-Bases in Jacobabad City
The airport in Jacobabad city is situated on the border between the provinces of Baluchistan and Sindh, 300 miles southeast of Kandahar and north of Karachi. The Shahbaz Air Base is located along the airport. This air base was used by USA and coalition forces to assist freedom operation in Afghanistan.
Festivities and Celebrations in Jacobabad City
Specific days and special occasions are generally celebrated with excitement. People from the surrounding communities gather at the specified place. These occasions symbolize human harmony. Regardless of cast or tribe, people from all backgrounds join hands and welcome one another with love and humbleness.
National holidays and religious festivities are also cheerfully observed and celebrated with obvious zeal. Everyone wears neat, colorful dresses and shares gifts with one another. The Shab-e-Barat celebration is particularly famous for lighting and decorum in the city.
Jacobabad City Postal Code
The postal code of this city is 79000.
Frequently Asked Questions
Why is Jacobabad famous?
Jacobabad is known for its intense summer heat when temperatures reach up to 52 degrees Celsius. Jacobabad is renowned for hosting camel fighting competitions and the cattle show in February each year.
Who is Jacobabad named after?
This city is named Jacobabad after Brigadier-General John Jacob, a British EIC (East India Company) official who ruled this area during his final ten years of life.
Also, Check
Social Media Handle
https://www.facebook.com/jcd.city/