Mingora City Overview
The city is located in KPK's Swat District. It is KPK's third-largest city and the 26th largest city in Pakistan. Mingora, Pakistan serves as the hub of cultural, economic, and social activities in Malakand. Islamabad to Mingora distance is almost 230km. While Mingora to Kalam distance is 93 kilometers and Mingora to Malam Jabba distance is 19 kilometers.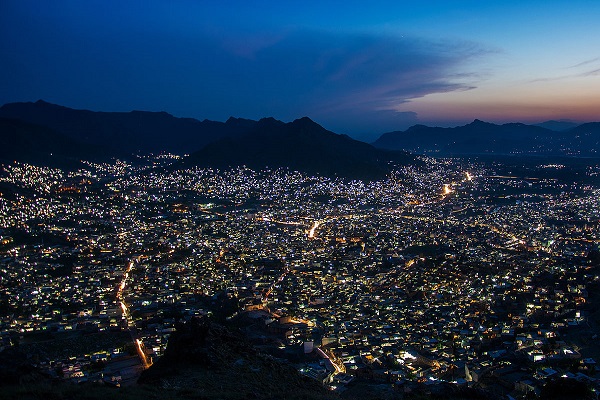 Mingora History
Discoveries by Archaeologists
The vicinity of this city has been colonized for a long time. Italian archaeologists discovered 475 Indo-Aryan tombs between 1520 & 170 BC and also two horse skeletons at Butkara II, Matalai, and Loebanr. Italian archaeologists found a Gandhara burial culture site in Aligrama, close to the Saidu Sharif airport, on the other side of the Swat River, dating to 1000 BC.
Monk's arrival in the region led to the spread of Buddhism. Buddhism was firmly established in the area during the reign of Emperor Ashoka, and the area served as a base for Ashoka's extension of Buddhist missionaries from the West and Mediterranean Asia to the western areas.
An excavation in Panr revealed a stupa and monastery from the first century CE. Faxian argued that he had seen the largest Buddhist temple in this city as well as the biggest carvings of Buddha's footprints on the ridges near Teerat.
Downfall of Buddhist Rule
The Hindu Shahis took over the region directly after the downfall of the Buddhist regiment. Following centuries of Buddhist dominance, their authority marked the return of Hindu polity and Hinduism in the area once again. With the emergence of Mahmud Ghazni's Islamic kingdom, their rule ended.
Mingora Taliban
In 2007 when the Taliban insurgency was rising, the Taliban invaded this city and largely impacted the traditional culture in this city. After a year, Mullah Fazal the militant leader established an FM channel in a village located 5 km away from Mingora.  Later, Fazlullah became the leader of Tehreek-e-Taliban in Swat Valley surrounding Mingora.
The restriction on females' education, expression freedom, and Polio treatments spread throughout this city, resulting in challenges for inhabitants. The Green Square in Mingora, which had previously served as the center of the city's cultural and social activities, became a place of execution for Taliban dissidents, opponents, and government and public servants, with the victims' bodies being hung from power lines.
Local dancer and singer Shabana was severely shot by the Taliban, killed, and her body was placed on Mingora's roundabout. In 2008, at a funeral, a suicide bomber killed almost 40 people. In 2009, Operation Rah-e-Rast reverted this city to Pakistani rule.
Mingora Postal Code
The postal code of this city is 19130.
Mingora Population
As of 2017, the population was 331,091.
Culture of Mingora
The Mingora's inhabitants treat their elders with the utmost respect, which promotes harmonious interactions between societies and families. One of the people's great perspectives of this city is their hospitality. The Mingora people's usage of natural food items for consumption is another plus point.
The reason for the population's good health is that they like eating homegrown fruits, vegetables, meat, and poultry. Depending on the region, people have different dietary needs. Pashto is the primary language of residents, but other languages like Urdu and Kohistani are also spoken.
Mingora Hotels
Some of the hotels here are listed below:
Rock City Resort
Swat Guest House
FR Darya-E-Swat Hotel
Sun Rise Hotel
Sharjah Hotel
Sarhad Hotel
Gilgit Hunza Hotel
GB Ghizer Hotel
Swat Hills Hotel
Hotel Five Star and Restaurant
Mingora Picnic Points
Picnic spots in Mingora, Swat Valley include:
Fiza Gat Park
Swat Museum
Mingora Nature Park
Ladies Park
Monal Swat
Marghozar Swat
Sarfaraz Khan
Swat Riverside Fizagat
Plandara Gari Kabal
Shuhada Park Ningolai
Mndur Top
Hospitals in Mingora
Some best hospitals here include:
Jalil International Hospital
Shifa Hospital
Azeem Homeopathic Clinic
Mingora Weather
A humid sub-tropical climate prevails in Mingora. The city experiences an average annual temperature of 19.3 °C and average annual precipitation of 897 mm. The driest month is November, with only 22 mm precipitation, while the wettest month is August, with 134 mm precipitation on average. The temperature reaches 29.2°C in June making it the hottest month. The average temperature in January, the coldest month, is 7.6 °C.
Mingora Bazar
The city is a major business center in Swat Valley and is known as Mingora Bazar. Saidu Sharif and this city are believed to be twin cities because they are situated just 2.6 kilometers (1.6 miles) apart. These twin cities represent a unique particular instance of two metropolitan regions that were established nearby. Over time, the bazaars here and Saidu Sharif grew and expanded commercially, causing them to overlap and lose the majority of their shared buffer zone.
Notable People from Mingora
Some of the notable people include:
Malala-Social Activist
Nazia Iqbal-Pashto Singer
Nasir-ul-Mulk-Former Chief Justice of Pakistan
Ghazala Javaid-Pashto Singer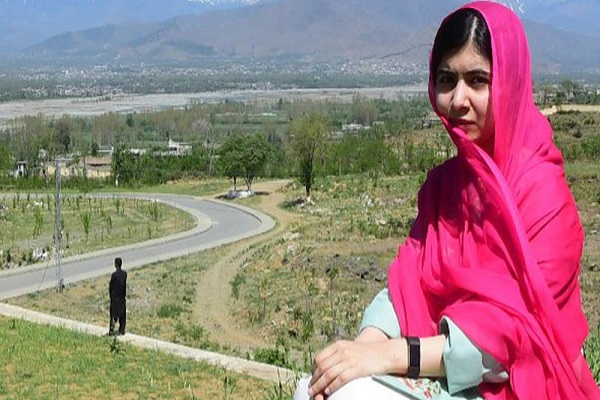 Frequently Asked Questions
What is Mingora known for?
Mingora, Pakistan is known for serving as a hub of cultural, economic, and social activities in Malakand. It is KPK's third-largest city and the 26th largest city in Pakistan.
Where is Mingora City in Pakistan?
It is situated on the Swat River, North of Saidu Sharif.
Also, Check
Social Media Handle
https://www.facebook.com/mingoraswatpage/