National Testing Service is a Pakistani organization that conducts tests for academic evaluation. It is just like ETS (Educational Testing Service) in the USA. This testing service conducts 2 kinds of tests, i.e., NAT and GAT.
NAT is for students who want to take admission in universities and colleges, while GAT is for students who wish to enroll in postgraduate education. NTS examinations are also conducted to assess the qualifications of those students who seek admission in foreign institutes.
This article contains all the information about the test, including National Testing Service History.
| Title | Description |
| --- | --- |
| Basic Information | |
| Formed: | 2006 |
| Headquartered: | Islamabad |
| Products: | NAT, General Subject Tests, and General Assessment Test |
| Services: | Testing National Aptitude, Measurement of knowledge base and skill level, Services for Test Preparation, Administrative Services, Admission Test Services for Institutions, Services for Online Testing, Establishing Performance Ranking, Services for Score Reporting, Services to Facilitate Unemployed |
| Website: | http://nts.org.pk/ |
| Fax #: | (92-51) 9258480 |
| Islamabad: | 051-9258478-79 |
| Lahore: | 042-99239258 |
| Karachi: | 021-35215013 |
| Peshawar: | 091- 9218233 |
| Postal address: | National Testing Service (NTS) House # 402, Street # 34, I-8/2, Islamabad. |

National Testing Service Introduction
NTS is a member of IAEA (International-Association for Educational Assessment). It is recognized by the HEC (Higher Education Commission). The primary purpose behind its development was to assure quality standards of education in Pakistan and the provision of a national-scale for the comparative grading between institutions, merging boards of examinations under the one administrating-body.
According to Shahid Siddique, the Director of 'Center for Humanities & Social-Sciences' at LSE (Lahore School of Economics), tests conducted before NTS development received criticism for not adjusting the socio-cultural dissimilarities leading to the need for the development of a native testing service that would develop and design testing contents within an indigenous-context.
Renowned Pakistani Institutes such as C.U. (Comsats University), BZU (Bahauddin Zakariya University), BUITEMS (Baluchistan University of Information Technology, Engineering & Management Services), CASE (Center for Advanced Studies in Engineering), and IUB (The Islamia University of Bahawalpur) have made clearing NTS mandatory for the students aiming to enroll at these institutes.
National Testing Service History
In 2007, controversy erupted following NTS's mandating, 1st announced by Punjab Governor Muhammad Danish regarding admissions in university. The later government set it aside unless amendments were made in laws related to entry into the university.
This testing service received criticism that it was expensive and difficult to access. Maqbool asked for the input from on 4th June from Vice-Chancellors of public universities in Punjab. That year every university got permission to make its admission requirements, and six departments of Punjab University were elected to use tests from National Testing Service.
Haroon Rasheed, the NTS director, stated that no tuition-centers are linked with service, and items of NTS exams wouldn't be out of course.
Vision
An internationally accepted assessment and testing organization accelerating in generating educated & market-competitive human resources.
Mission
To promote and build standards in professional and educational assessment.
NTS Policy and Standards
Policy
Quality Management
International Standards-Testing
NTS has adopted a zero-tolerance policy in conducting assessments and tests
Standards
Merit
Reliability
Transparency
Fairness
Legal-Structure
Academic & Other Committees
NTS has made the following committees that consist of the experts:
Academic Committee: consists of renowned professors of the university responsible for curriculum development and promoting and regulating consistent testing.
Executive Committee: Consists of all nominees and HODs that supervise operational matters of the NTS.
Peer-Review Committee: Comprises eminent and well-known professors of the university responsible for affirming test items and test contents.
MCQ Contributors-Committee: comprises of the educational-experts from the primary-level to professional-level, faculty personnel from colleges & universities, who assist in making authentic Tests.
Subject Committee: makes curriculum standards to promote and regulate testing standards in a particular subject; several test-item developers work under Subject Committee.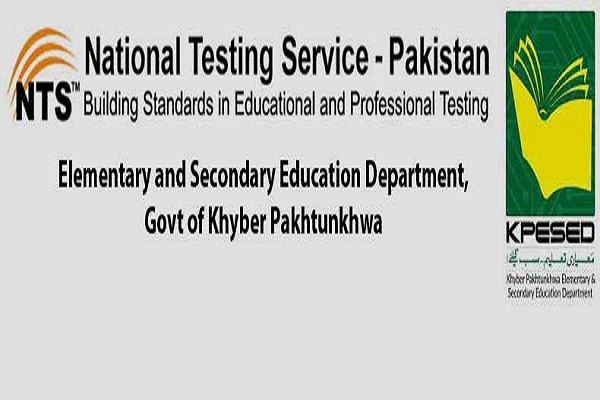 NTS Management
Mr. Tahir Aqeel is serving as CEO, and Mr. Muhammad Siddique is Company Secretary of NTS.
Institutional-Capacity & Network
Two-Hundred and Fifty full-time workers
Ten-Thousand highly-trained staff for test invigilation
Capable of conducting the test for Three lac candidates in sixty-eight cities and computerized tests in forty-five Pakistani cities simultaneously
Capable of processing one lac application forms/day.
Three-Hundred and fifty institutes are on the NTS panel as test centers.
Almost Three-Thousand contributors to test items are from renowned universities and well-recognized professional institutes.
Test Item-Bank consists of over Six lac test items in almost seventy-seven renowned Social-Sciences & Natural Sciences, Management, MedicineI.T.IT, and Engineering disciplines.
Progress & Achievements
The testing service has conducted over Seven-Thousand one-hundred and seventy-one assessments and tests in several disciplines for promotion, recruitment, review, and education. Over Twenty Million contestants from partner organizations and institutions and reputable associates have appeared in National Testing Service since its formation (till June 2018).
NTS Impact
A culture of transparency and testing has been fostered. Resulting in many new institutes for assessment and testing are emerging in Pakistan.
NTS Tests are accepted and recognized at both International and National levels.
These Tests have enabled a large number of students in Pakistan to pursue Ph.D. scholarships in institutes in the USA, Europe, China, Canada, and Australia.
NTS assessments have assisted in the improvement of Pakistan GCI ranking on the fifth pillar-The Higher Education & Training-Tertiary Education 121 from 125 in 2012 to 2013
Divisions
Coordination & Operation Divisions
It is responsible for recognizing new future-markets, coordinating with clients, and marketing the NTS products. A significant part of the coordination-activities includes coordinating with the district officials for the well-ordered flow of operations during tests.
Operation
NTS is an organization that has multiple activities, so it functions under well-thought SOPs (Standard Operating Procedures) to assure professionalism in its activities and to improve success chances of every activity.
This department performs all functions such as Registration Process of the Candidate, Selection Process of Test Center, Paper-Checking Process, Invigilation Process, Process of Test Preparation, & many more.
Quality Assurance
This testing service arranges both paper-based and online tests. SOPs are strictly followed to ensure this complete system's credibility, accuracy, reliability, and efficiency.
Corporate-Social Responsibility
NTS has made this Division called CSR (Corporate Social Responsibility) to support and help efforts in easing the socio-economic situation of the under-privileged & make the country a developed-economy.
The CSR's core objectives and aims are:
To support the Welfare Fund of the NTS Employees.
To extend the scholarships.
To support exhibitions, conferences, meetings, and programs that have objectives according to Mission OF NTS.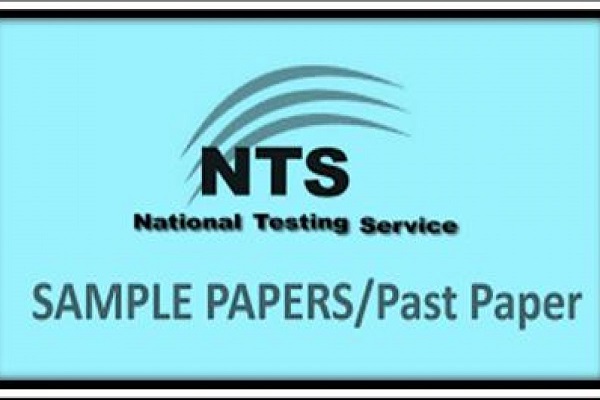 The Beneficiaries include
Educational Institutes
NTS employees & their spouse
Deserving & Under-Privileged students
International-Collaboration & Accreditation Division
This NTS division was formed in Oct 2014 to develop networking, linkages, collaborate, and cooperate with educational institutes and international organizations involved in developing assessment and testing procedures, imparting training, education, research & development, and capacity-building. This Division comprises of the following two departments:
NTS-ETS Project
Office of Development
Services & Corporate-Affairs Division
This Division aims to facilitate the seamless and smooth working of this overall organization for achieving its higher-objectives. This Division consists of the following departments:
Corporate Affairs
Administration
Human Resource
Audit and Accounts
Universities Associated with NTS
Some of the universities associated with NTS are:
Kinnaird College for Women in Lahore
CASE (Center for Advanced Studies in Engineering)
Kohat University of Science and Technology
COMSATS University in Islamabad
Pakistan Atomic Energy Commission
National Textile University in Faisalabad
NAMAL College in Mianwali
The National University of Computer and Emerging Sciences
Karachi Institute of Technology and Entrepreneurship
Islamia University Bahawalpur
International Islamic University in Islamabad
University of Gujrat
Institute of Space Technology in Islamabad
University of Science and Technology in Bannu
Institute of Southern Punjab in Multan
University of Loralai
University of Swat
Gomal University iD.I.I. Khan
GIFT University in Gujranwala
Fatima Jinnah Women University in Rawalpindi
National Testing Service Services
NTS experts offer teachers' training, capacity-building, technical assistance, and consulting services and provide solutions to government & private organizations and institutes throughout the country. NTS could meet the needs of its partners in these ways:
Assess knowledge & skill levels
Establishing performance-ranking
Test preparation; an entire guideline for preparation of test
Action-oriented research
Project design, Identification, evaluation, and monitoring
Impact assessment-studies
Reporting/ Documentation
Score reporting
Baseline surveys
Strategic planning
Training of the teachers & and professional development
Future Products
With its dynamic and visionary leadership & committed personnel, this testing service is extending the scope of its subjects & test categories. Following are future products of NTS:
Vocabulary, Syntax & Logic-Evaluation
NTS employs a computer-application named 'NTS E-rater' for evaluating essay questions to mark answers based on syntax, vocabulary & logic.
Verbal & Mathematical-Skills Tests
NTS is forming new products for several levels, from primary to higher education, that would assess mathematical and verbal skills.
English Language-Proficiency Tests
NTS is striving to form testing products to evaluate English skills for students/individuals seeking admission or employment abroad. These tests would have similar patterns as TOEFL and IELTS.
Vision 2025
Ten years of plan 'Vision 2025' of NTS is based on past experiences & future demands of the market. It is striving to reach ten million direct-beneficiaries by 2025. During this 10-year plan, this program would focus on:
T&A-Testing and Assessment
ICB-Institutional Capacity Building
NPB-Network & Partnership Building
RIC-Regional & International Cooperation
IKM-Information & Knowledge Management
Contact Information
Phone Number: +92-51-844-444-1
For Queries: [email protected]
Website: www.nts.org.pk
Address: Plot Number 96, Street Number 4, H-8/1, Islamabad.