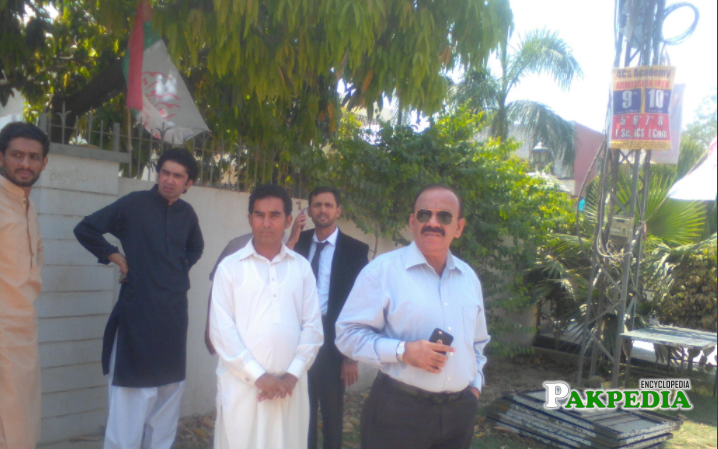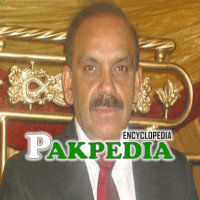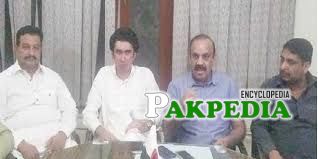 Biography
Shabbir Ahmed Qaimkhani was born in
Mirpurkhas
as he belongs from rural area Goth Ghulam Muhammad. He is the son of Mohammad Bashir Khan. He is married and follows teaching of Islam and speaks
Urdu
. He is a great fan of MQM's founder Altaf Hussain and completely believes in his philosophies and theories. He is completely following the ideology of Altaf Hussain in order to help people of
Pakistan
. He has been playing vital role by following teachings of Altaf Hussain in the field of politics as he is trying hard to empower Pakistan.
[1]
Biography
Education
MQM's leader Shabbir Ahmed completed his matriculation from rural areas Goth Ghulam Muhammad and passed his matriculation from Govt. Boys High School, Kot Ghulam Muhammad. He then received his degree in BSc Honors from
Sindh
Agriclture University, Tando Jam.
Political Career
Shabbir Ahmed Qaimkhani entered into the field of politics with the help of All Pakistan Muttahida Students Organziation (APMSO) which he joined during his studies at Sindh Agriculture University in 1984. He appointed as Circle Incharge for Kot Ghulam Muhammad Circle in the year 1986 and then appointed as Sector Incharge in the same circle in 1988.
[2]
Career
Member of Zonal Committee of Mirpurkhas
 In 1993, Shabbir Ahmed elected as Member of Zonal Committee of Mirpurkhas Zone as well as also elected as Zonal Incharge of Mirpurkhas with the help of General Party Election in 1997. He became member of
MQM
in the year 1995 and after few years with the party, he elected as candidate for MP from PS-51 on the ticket of MQM in 1998 but unfortunately he could not win in that elections.
General Elections of 2002
In General elections of 2002, Mr. Shabbir elected as member of Provincial Assembly from Mirpurkhas. However he then served as Provincial Minister for Information Technology (IT) in
Sindh Govt
till October 2007. He has been working as Joint Incharge of MQM since September, 2010.By working as IT Minsiter, Shabbir Ahmed played an important role to bring awareness among the people who live in rural areas and promoted them towards IT and education.
IT Industry
However, IT industry was boosted highly in the period of Shabbir Ahmed Qaimkhani who brought great contributions in the field of IT. Meanwhile he worked hard for the promotion of IT in country with the help of different projects for the development of the country.
Former Ministers house in Defence Robbed
In an incident of dacoity, armed men robbed the house of former Sindh excise and taxation minister Shabbir Ahmed Kaimkhani. Muttahida Qaumi Movement-Pakistan (MQM-P) Rabita Committee member Shabbir Ahmed Qaimkhani's house was burgled, while he and his family were held hostage at gunpoint.The former Sindh excise and taxation minister was at home with his family when six armed dacoits forced entry into his house and held the residents at gunpoint. The burglars took cash, jewellery and other valuables worth about Rs0.6 million from the house.
[3]
incident of dacoity
It is worth mentioning that the burglars broke into the house, situated on Khayaban-e-Saadi of
Defence Housing Authority (DHA)
, in broad daylight and managed to flee from the scene unchallenged within 15 minutes.
Sindh Inspector-General Took Notice
Upon receiving the information, police reached the site and inquired about the incident. According to officials, the former provincial minister suspected his gardener of having facilitated the dacoits. Kaimkhani also informed the police that the bandits had covered their faces to hide their identities.No case had been registered till the filing of this news story. The police officials said they were waiting for the complainant to register the case. In the meantime, Sindh Inspector-General of Police Allah Dino Khawaja took notice of the robbery and sought a report from the South DIG regarding the incident.
[4]
Police Kill Four 'Robbers'
Contact Information
Permanent Address
Address: House. Ho:C-166, Ward No-2, Kot Ghulam Muhammad, Mirpurkhas, Sindh
PTCL no: +92 231 66441
Mobile nos: +92 300 4183300,+92 333 2222090
Office no: +92 12 95460
Present Address
Address: House. Ho:C-166, Ward No-2, Kot Ghulam Muhammad, Mirpurkhas, Sindh
PTCL no: +92 23 166441
Mobile nos: +92 300 4183300,+92 333 2222090
Office no: 9212954-60
Constituency Address
Address:House. Ho:C-166, Ward No-2, Kot Ghulam Muhammad, Mirpurkhas, Sindh
PTCL no: +92 23 166441
Mobile nos: +92 300 4183300,+92 333 2222090
Office no: 9212954-60
Email: qaimee2@yahoo.com[5] Contact Info