Mr Rafeeq Mohammad Habib is the current Chairman of Habib university and former Chairman of 'House of Habib' belonging to the renowned Habib family which has won national and international acclaim for its initiative drives, straight dealings and pioneering spirit in business ventures and philanthropy.
    
| Title | Description |
| --- | --- |
| Personal | |
| Name: | Rafeeq Mohammad Habib |
| In Urdu: | رفیق محمد حبیب |
| Famous As: | Businessman |
| Nationality: | Pakistani |
| Education: | Specialization in finance motivation and human relations |
| Religion: | ISlam |
| Profession: | Business |
| Website: | http://www.habibrafiq.com/index.php?lang=en |
| Office Address: | 2nd Floor, House of Habib Building, (Siddiqsons Tower), 3-Jinnah Cooperative Housing Society, Main Shahrah-e-Faisal, Karachi. |
| Phone #: | (021) 34312040 |
| Born | |
| Date: | 18 October 1937 |
| Zodiac: | Libra |
| Place: | Karachi |
| Career | |
| Company Name: | House of Habib |
| Net Worth: | 94 billion |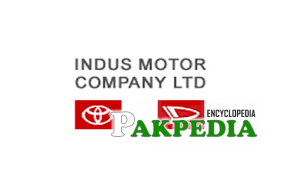 Biography

Mr Rafeeq Mohammad Habib was born on 18th of October,1937. He acquired his early education from St. Patrick High School, where after completing a Diploma Course
in Banking he later qualified for the Associate Membership of the Life Insurance Management Institute, New York. Subsequently, he also completed the first Advance Management Program conducted by the Harvard Business School, USA in Pakistan. He has done specialization in finance motivation and human relations. 
Holding posotions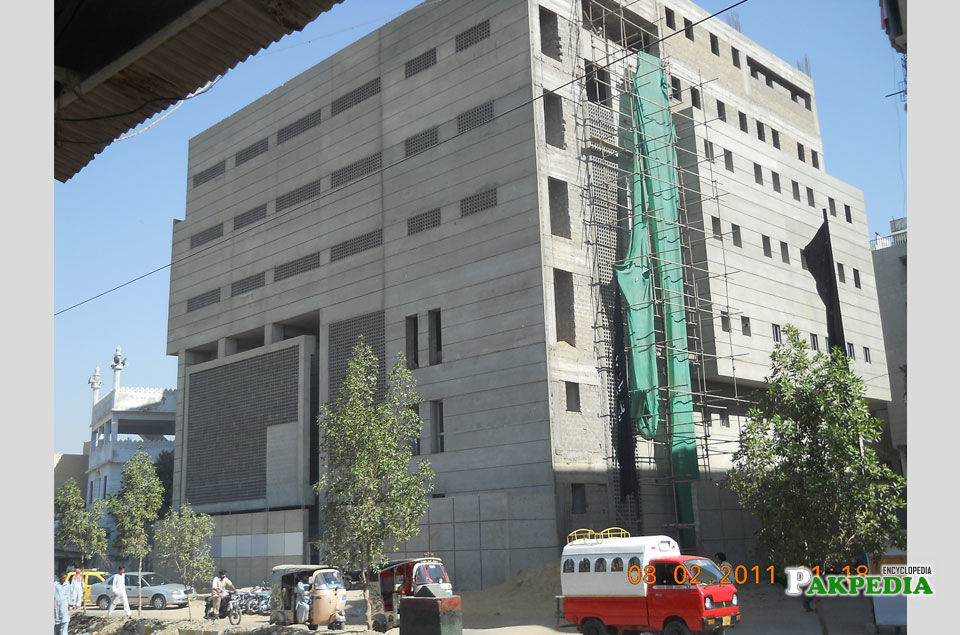 Mr. Rafiq M. Habib is Chairman at Habib Insurance Co. Ltd., Chairman at Shabbir Tiles & Ceramics Ltd., Chairman at Thal Ltd., Group Chairman at House of Habib and a Member at Federation of Pakistan Chambers of Commerce & Industry. He is on the Board of Directors at Al-Sayyeda Benevolent Trust, Habib Medical Trust, Habib University Foundation, Masoomen Hospital Trust and Mohamedali Habib Welfare Trust. Mr. Habib was previously employed as Member-Governors Board by Pakistan Institute of Management. He also served on the board at Dynea Pakistan Ltd. [1] positions  
Positions
Name
Title
Since
Thal Limited
(Auto, Truck & Motorcycle Parts)
Chairman
–
Shabbir Tiles & Ceramics Ltd.
(Construction Supplies & Fixtures)
Chairman
–
Habib Insurance Company Limited
(Property & Casualty Insurance)
Chairman
–
House of Habib
Group Chairman
–
Habib University Foundation
Director
–
Masoomeen a.s Hospital Trust
Director
–
Mohamedali Habib Welfare Trust
Trustee
–
Habib Medical Trust
Director
–
Al-Sayyeda s.a Benevolent Trust
Director
–
Federation of Pakistan Chambers of Commerce & Industry
Member
–
House of Habib

The history of House of Habib goes back to middle of the last century when Esmail Ali of Jam Nagar, India set up a small utensil factory in Bombay. A son born to him in 1878 was given the name Habib who was to found the dynasty of House of Habib. Habib Ismaeel lost his father at an early age and circumstances forced him to join the business of his uncle-Cassum Mohammad, owner of Khoja Mithabai Nathoo, merchant and manufacturer of copper and brass utensils. It was because of his association with Mithabai Nathoo that Habib Ismaeel came to be known as Seth Habib Mitha. [2] HOH history  
Distinction
The House of Habib hold many distinctions in Pakistan's history. Habib Bank was shifted to Pakistan on the personal bidding of Quaid-e-Azam Mohammad Ali Jinnah and came to the help of the nascent state " even before the Govt of Pakistan was ready to issue appropriate govt paper", with a Rs 80 million loan when the Rserve Bank of India failed to deliver Pakistan share of Rs 750 million held by it. It is said that Mohammad Ali Habib had presented a blank cheque on Llyod Bank to Quaid-e-Azam who wrote Rs 80 million in it.
Habib Family
The Habib family is known to have set up offices in Vienna and Geneva as early as 1912 and incorporated Habib and Sons in 1921 which was dealing in brass, metal scraps and gold with " Lion of Ali a.s " embossed on it which is till today the insignia of the Habib Bank.
Habib Bank
Habib Bank was incorporated in 1941, as First Muslim Bank in India and was using its own assayed gold medallions. It is said that Mohammad Ali Habib ensured that these medallions were purer than the assayed stamp showed there were stories of customers finding out that the medallions were worth more the bargain.
Joint Venture

Mohammad Ali Habib who founded Habib Bank on August 7, 1941 had four sons, Suleman, Habib, Rafiq and Hyder and it is the group headed by Rafiq M Habib which is today known as House of Habib. The second group comprised sons of late Rashid D Habib but A G Zurich Bank incorporated as Habib Bank Ltd in Geneva, in 1967, is a joint venture of all Habibians and in keeping with the family traditions is still issuing its own gold medallion embossed with the Lion of Ali a.s. 
Insignias
The group headed by Rafiq Habib is using five stars and holy Kalma as its insignia while Rashid Habib group is using lion and Sword of Ali a.s its insignia. 
Unlisted Companies of Rafiq M Habib
Visionate (pvt) Ltd
Hi-Tech Medial Group
Noble (pvt) Ltd
Thermax Pak Ltd
Cisum Music (pvt) Ltd
Rythem Recording (pvt) Ltd
Baluchista Laminate
Rapid (pvt) Ltd
Computers (pvt) Products Corp
Noble Computer Services (pvt) Ltd
Kraft Pac (pvt) Ltd
Tractable Khaleej Power Plant
Habib Industries Ltd
Habib Lockers
Habib Generals Ltd
Habib Investment Company
Starmit System Ltd
Habib Oil Mills Ltd
Habib American Bank
Habib European Bank
Master Enterprises (pvt) Ltd
Procon Engineering (pvt) Ltd
Capital Corporation Ltd
Filtron Pakistan Ltd
Habib Sugarcan Farms
Khyber Papers
Rashid D Habib
Habib Capital Management
Habib Leasing Corporation (pvt) Ltd
Habib Management Services
Habib Sons (pvt) Ltd
Habib Industries Ltd
Commodities Export Ltd
Cytozam Pak Ltd
Dentogen Laboratories Ltd
Pak Propylene
Pak Packages
Poly Propylene Products Ltd
Habib Maritime Ltd
Synthetic Jutet Ltd
Partico (pvt) Ltd
Proline (pvt) Ltd
Habib Sorbitol (pvt) Ltd
Habib Aglomeration (pvt) Ltd
Habib Microfine (pvt) Ltd 
Group Companies
Agriauto Industries Limited
AuVitronics Limited
Habib Insurance Company
Indus Motor Company
Makro-Habib Pakistan Ltd
Shabbir Tiles & Ceramics Ltd
Thal Limited
Social Welfare

In Social welfare, Habibs have wide commitments through a number of benevolent trusts, operating schools, hospitals, orphanages and providing housing, medical and food aid – in short, meeting almost all the social needs of the underprivileged. The tradition of the family could be described as conservative, yet it places great emphasis on decentralized professional management resulting in a progressive and dynamic organization [3] group companies and social welfare  
Habib University

Mr. Rafiq Habib is the incumbent chairman of the Habib University Foundation, where he is actively involved in helping devise innovative approaches to education.
As the former head of the House of Habib – a leading financial and business conglomerate in Pakistan that employs well over 15,000 people across various sectors – Mr. Rafiq Habib possesses decades of rich experience in building and managing successful businesses, especially in the insurance and banking industries. He has received multiple awards for his dynamic leadership and innovative approach to solving industry problems. Mr. Rafiq Habib is also a trustee of several welfare projects that cover a wide range of activities, including education, healthcare, relief and rehabilitation. [4] habib university 
About HU
Habib University is a liberal arts and sciences university that offers an interdisciplinary education drawing from the fields of science, engineering, arts, humanities and the social sciences. Committed to providing the highest standards of excellence in tertiary education and envisioned as a node for intellectual activity in the region, Habib University hopes to foster a new generation of scholars who can positively impact society.
Unique in its kind
A first-of-its-kind university in Pakistan, Habib University offers programs of study in an intensely collaborative learning environment. With a highly-qualified Ph.D. faculty and a targeted student/faculty ratio of 12:1, the University helps students pursue unique paths that are in line with their individual passions and interests.
Collaboration
Habib University is currently collaborating with the Texas A&M University at Qatar and the Carnegie-Mellon University to equip students with knowledge and skills that will help them address the emerging challenges of the twenty-first century.
Location

Located in the southern port city of Karachi, about two kilometers from Jinnah International Airport, the University is uniquely positioned to draw from the vast resources of this diverse and dynamic country. 
Construction
Habib University has been constructed in two phases. Spread over 6.3 acres of land, the City Campus has all the features of a modern state-of-the-art university. In the second phase, Habib University will expand to a larger residential campus on the outskirts of Karachi.
Initiated by
Habib University is an initiative by the Habib University Foundation, which is supported by the House of Habib.
Institute for Advancing Careers and Talents

The Institute for Advancing Careers and Talents (iACT) was founded by the Habib University Foundation (H.U.F.) in 2008 to provide a learning space for enhancement of marketable skills of youth. iACT is a not-for-profit career development centre that offers subsidized, innovative and futuristic career and skill based education. [5] iACT  
Partnerships
Over the years, iACT has formed partnerships with British Council, Sports and Youth Affairs Department, Government of Sindh, National Vocational and Technical Training Commission (NAVTTC), Rotary Club of Karachi Metropolitan and Deutsche Gesellschaft fur Internationale Zusammenarbeit (GIZ) GmbH for different youth development initiatives.
Habib Bank AG Zrich

Habib Bank AG Zürich (HBZ) was established in 1967 by the Habib Family.The bank is headquartered in Zurich, Switzerland and provides a range of services, including trade finance, corporate, consumer, private, retail and correspondent banking products to individuals, small and medium sized firms and large corporate clients.HBZ's motto is 'service with security'. In addition to the Zurich headquarters, the bank has an international network of branches.  
Thal Ltd.

Thal Ltd. engages in the manufacture of jute goods, engineering goods, papersack and laminate sheets. It operates through the following segments: Engineering; Building Material and Allied Products; and Real Estate Management and Others. The Engineering segment involves the manufacture of automotive parts. The Building Material and Allied Products include jute, papersack, and laminate operations. The Real Estate Management and Other segments offers trading and management services. The company was founded on January 31, 1966 and is headquartered in Karachi, Pakistan. Mr Rafiq Habib is the chairman of Thal Ltd. 
Shabbir Tiles Ceramics Ltd.

Shabbir Tiles & Ceramics Ltd. engages in the manufacturing and sale of tiles and trading of allied building products. It offers a wide range of sizes, colors and designs in ceramic tiles and other allied products. The company also offers wall tiles, floor tiles, installation material, floor skirting and floor grating and bathroom accessories under the brand Stile. Shabbir Tiles & Ceramics was founded on November 7, 1978 and is headquartered in Karachi, Pakistan.  
Habib Insurance Co. Ltd.

Habib Insurance Co. Ltd. engages in the provision of life and non-life insurance. It operates through the following segments: Fire & Property, Marine & Transport, Motor, Accident & Health and Other Classes. The Fire and Property segment covers damages from riot, strike, explosion, earthquake, flood, and electric fluctuation. The Marine and Transport segment provides insurance on cargo risk, war risk, and damages in inland transit. The Motor segment offers insurance and reinsurance on vehicles. The Accident and Health segment provides cover to compensate personal accident, hospitalization and outpatient medical coverage to the insured. The Other Classes segment provides coverage on bankers blanket bond, personal accident, health, liability, and engineering activities. Habib Insurance was founded in 1942 and is headquartered in Karachi, Pakistan.   
Dynea Pakistan Ltd.

Dynea Pakistan Ltd. engages in the manufacturing and selling of formaldehyde, urea/melamine formaldehyde and aminoplast compound. It operates its business through the Resin and Aminoplast segments. The Resin segments produces urea/melamine formaldehyde and formaldehyde. The Aminoplast segments manufactures aminoplast compound. The company was founded on June 20, 1982 and is headquartered in Karachi, Pakistan.  
Philips Electrical Industries of Pakistan Ltd.

Philips Electrical Industries of Pakistan Ltd. is a Pakistani private company. The firm engages in providing electronic components. 
Standard Chartered Bank Pakistan Ltd.

Standard Chartered Bank (Pakistan) Ltd. engages in the provision of commercial banking services. It operates its business through following segments: Corporate and Institutional Clients, Commercial Clients, and Retail Clients. The Corporate and Institutional Clients segment includes deposits, trade, advisory services, and other lending activities for the corporate and financial institutions. The Commercial Clients segment comprises of deposits, trade, wealth management, and small and medium-sized enterprises discretionary activities. The Retail Clients segment consists of wealth management, deposits, secured lending, unsecured lending for priority and small business clients. The company was founded on July 19, 2006 and is headquartered in Karachi, Pakistan. [6] companies 
Asia Society

The society is an international nonprofit nonpartisan organization which connects people and institutions in asia and the world. 
Pakistan Institute of Management

Pakistan Institute of Management specializes in the training and development of managers from business and industry. It provides management training and development in the areas of general management, operations management, project management, human resource management, quality management, financial management, marketing management, first line supervision, information technology, world class competitiveness, personal effectiveness. The company was founded in 1954 and is headquartered in Karachi, Pakistan. 
Habib Education Trust

Apart from annual financial support to Habib Education Trust for offering scholarships, fee support and hardship funds to students of Habib Public School, Indus Motor has also partnered with the Trust and developed the-state-of-the-art "Toyota Gymnasium" at Habib Public School, Karachi. Mr Akio Toyoda, the then Executive Vice President Toyota Motor Corporation, Japan (presently President of Toyota Motor Corporation), inaugurated the Gymnasium during his visit to Pakistan the year 2006. Following the inauguration ceremony, Toyoda was given a tour of the gymnasium, accompanied by Rafiq M. Habib (Chairman House of Habib), Ali S. Habib (Chairman Indus Motor Company) and other officials of  Indus Motor Company and Habib Public School. [7] Habib education trust  
Gymnasium
"Gymnasium like this is not only a source of physical exercise, but also develops teamwork, physical stamina and mental agility in young people, who are the future of the country", said Akio Toyoda, who is also a former national field hockey player of Japan and has played international hockey matches in Pakistan in his youth.
Ali Habib
The Rs. 30 million modern gymnasium is the first of its kind in the country. Ali Habib, who is also one of the trustees of Habib Public School, shared that the gymnasium is part of a US$ 3 million plan to expand and upgrade Habib School's facilities and enhance further both the quality of education and extra-curricular activities.
Other Affiliations
Rafiq M. Habib is also affiliated with Habib Insurance Co. Ltd., Habib Medical Trust, Al-Sayyeda Benevolent Trust, Mohamed Ali Habib Welfare Trust, Masoomeen a.s Hospital Trust, Standard Chartered Bank (Pakistan) Ltd, Pakistan Institute of Management.
Philanthropist

Philanthropy has always been an important aspect of Habib family's culture . Mr Habib is of the view that " I strongly believe that young people are Pakistan's main assets and a powerful source of energy, creativity and innovation. Investing in building their skills not only has the potential to transform their lives but also has the power to positively change the country. The cause of education is closest to my heart, he added. [8] Philanthropy  
He actively participates in social welfare programs and is currently serving as the Trustee of several welfare institutions covering a wide range of
social activities, education being the prime focus where the family runs its own schools and supports other schools presently imparting high quality
primary education to over 8000 children.
The family also run a Vocational Training Centre and has now embarked on building a world class (not-for-profit) University in partnership with 'Carnegie Mellon' and 'Texas A&M'.
The family also runs hospitals, soup kitchens, disaster relief work, in short supporting the needy in every way.
He served on the Board of Governors of 'Pakistan Institute of Management'.
He is a Rotarian, an effective major donor, supports Polio Plus programme and actively promotes street schools, home schools etc.