Pakistan Television Corporation (Urdu: پاكِستان ٹیلی وژن نیٹ ورک‎; reporting name: PTV) is a public and commercial broadcasting television network, as well as a mass-media state-owned megacorporation, with headquarters at Islamabad, Pakistan.
Founded on 26 November 1964, by an international-sector firm NEC of Japan under license from the Government of Pakistan, PTV was the first major televised media broadcasting network in Pakistan and currently operates under the government-ownership management of the Government of Pakistan.Although it was originally under private-ownership management, the PTV was integrated under government-ownership in a nationalization programme in 1970, after failing to produce targeted revenue. The PTV is one of the well-expanded broadcasting network infrastructure and media broadcasting divisions in the cities of Pakistan and abroad. For most of the 20th century, the PTV enjoyed a dominant position in media outlets until the start of the 21st century and was one of the two major television networks in the country.
The end of PTV's monopoly in 2000 led to a boom in electronic media in Pakistan, which gained greater political influence in country's political spectrum. As of 2016, the PTV competes with the other private television channels and remains an important asset of Government of Pakistan. [1] Pakistan Television Corporation Urdu
| Title | Description |
| --- | --- |
| Details | |
| Launched: | 26 November 1964; 52 years ago |
| In Urdu: | پاکستان ٹیلی ویژن کارپوریشن |
| Owned by: | Government of Pakistan |
| Language: | urdu |
| Genre: | Entertainment, News |
| Headquarter: | Islamabad Regional Headquarters: Lahore, Karachi, Peshawar, Quetta, Muzaffarabad, Skardu, Multan, Pakistan |
| Country: | Pakistan |
| Broadcast area: | Worldwide Nationwide |
| Founded: | 26 November 1964; 52 years ago |
| Transmitter coordinates: | Pakistan Broadcasting Corporation |
| Number of employees: | 6,000 |
| Nationalization: | 1971 |
| Type: | Mass Media |
| Traded as: | PTV |
| Industry: | Media industry Great Part In World |
| Founder: | Government of Pakistan |
| Key people: | Atta-ul-Haq Qasmi (Chairman/CEO) Saba Mohsin Raza Managing Director (MD) MoIB (Board of Governors) |
| Parent: | Pakistan Broadcasting Corporation |
| Subsidiaries: | PTV Awards |
| Industry : | Media |
| Area Served: | Worldwide Nationwide |
| Headquarters: | Islamabad Regional headquarters: Lahore, Karachi, Peshawar, Quetta, Muzaffarabad, Skardu, Multan, Pakistan |
| Website: | http://www.ptv.com.pk |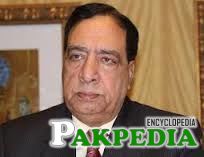 Objectives
A day before the inauguration of the Lahore Pilot Station, the Federal Secretary of Information explained the main aims and objectives of television in Pakistan.
According to him, television was meant to help solve educational and social problems, and weld the people into a strong unified and enlightened nation inspired by a common outlook on life. He made it clear that TV would not be used for political purposes or air political programmers. The secretary further said television would promote moral values, civic consciousness, pride and faith in the nation, and an appreciation of cultural heritage.
In due course, when more television stations are established, the range of the new medium would cover an wide field enabling more and more people to benefit from its educational and instructional potentialities.[2]  Objectives 
The formal code of television policy was outlined as:
Instruction and enlightenment
Enrichment of knowledge and information
Wholesome entertainment
Promotion of national outlook and integration
Historical context

The idea of establishing a media and television industry was conceived in late 1956 and created by the privately set up national education commission, with the support of President Ayub Khan in 1960. In 1961, the private sector media mogul and industrialist Syed Wajid Ali launched a television industrial development project, bringing the role of an electrical engineer Ubaidur Rahman of Radio Pakistan's Engineering Division as the project director of the first television station in Lahore. Ali reached a milestone in 1961 after establishing a private television broadcasting company with the cooperation of Nippon Electric Company (NEC) of Japan and Thomas Television International of United Kingdom.  [3] Nippon Electric Company (NEC) of Japan and Thomas Television International of United Kingdom
Nationalization of Pakistan Television
After the Indo-Pakistani war in 1971, the PTV was nationalized and brought in completely under the government-ownership management by then-President Zulfikar Ali Bhutto's government. Communication network expansion was vast by the PTV and government publicly funded its infrastructure expansion all over the country.
Promotion of regional literature, science-fiction miniseries, country music, and romanticizing rural values in drama playwrights were on-aired by the PTV, at the behest of public funding by the Government of Pakistan. The PTV was considered as source of major national integration.  [4] Nationalization of Pakistan Television:
State capital revenue
Unlike other state-run corporations, Pakistan Television Corporation was allowed by the Government of Pakistan to raise a sizable amount of private capital to finance the stations. This includes a Rs. 35 per month TV fee charge to all consumers of electricity.  [5] State capital revenue:
History

PTV had been received via satellite in South Asia, East Asia and the Middle East, Africa, Europe and North America. Selected programming could be seen on a satellite channel named Prime TV (with a partnership with PTV) in the United Kingdom, Europe and North America until 22 April 2006. On 22 April 2006, Pakistan Television Corporation started broadcasting directly to the overseas viewers including the US. This remains true as of January 2016.
PTV operates the following channels:
PTV Home
(The original PTV) 24-hour entertainment channel, the transmission is broadcast across Pakistan on terrestrial network and worldwide through satellite. The content of the terrestrial and satellite channel is different, for example, terrestrial programming includes live telecast of Pakistan's cricket matches but satellite channel cannot broadcast these matches.
PTV News – 24-hour news channel which can be viewed in many parts of the globe.
 PTV National – An emphasis on broadcasting programmes in different languages to represent the whole of Pakistan.
 AJK TV – For the residents of Gilgit Baltistan & Azad Kashmir.
 PTV Bolan – For speakers of Balochi Pashto and Brahvi.
 PTV Global – Offered exclusively for the Pakistani diaspora in the United States on Dish Network, and recently launched in Europe.
 PTV Sports –a 24-hour sports channel that started from January 2012
PTV Sports 2
PTV Gold upcoming channel where classic dramas will be aired on.
PTV World  started as PTV-2 in 1992 as first satellite channel of Pakistan was given a new name of PTV World in 1998 and went off air in 2007, it was re-launched as a 24-hour English channel in January 2013.
PTV Prime (also known as Prime TV from 2002 to 2006), Prime TV had been a part of PTV Family from 1998 till 2005 as an exclusive broadcaster of PTV for Europe and North America.
Current affairs
Current affairs programmes have been a regular features of PTV Transmission, ever since its inception. A separate PTV Current Affairs Directorate was established in 1982.
Current affairs programmes, including regional languages, produced by each of the TV Centre are accommodated in regular PTV transmission. The themes of regional language programs mainly revolve around local and provincial matters of current affairs nature. The Current Affairs Division produces programs on special occasions such as live telecast of Armed Forces Parade on Pakistan Day, live telecast of flag hoisting ceremony on Independence Day, Head of State's Address to the Nation, documentaries on important national projects, live telecast of certain sessions of Senate and National Assembly. In the program Open Forum, Federal Ministers/Minister of States are invited to answer the questions through e-mail, on Telephone and by Media/Experts sitting in the various studios of Ptv. This program is live and is very popular amongst viewers. [6] regular features of PTV Transmission
Sports division
Division was created in 1983 to provide healthy entertainment to viewers. It has emerged as an extremely productive and earning division for the PTV.
The chief objectives of this division are to arrange healthy sports entertainment through the coverage of exciting moments and happening in the field of sports and to keep the viewers abreast with the National and International sports event.
Sports Division is producing 200 minutes regular weekly transmission on PTV apart from occasional international/national sports coverage. PTV televises live national and international sports around the world, keeping in view the interest of Pakistani viewers. [7] Division was created in 1983 to provide healthy entertainment
International Relations Division of PTV
International Relations Division of Pakistan Television Corporation participates in the international television festivals/competitions sending best of its PTV programs to them. PTV has won distinguished prizes and commendations at those events.
A large number of PTV programs have been sold for telecast in other countries which resulted in strengthening of the financial condition of PTV. Such companies as Shalimar Recording and Broadcasting Company and Sports Star International Company are the major distributors of PTV programmers.
PTV has procured foreign canned programs on hire/rental basis. PTV procures foreign programs including feature films, cartoons, science fiction, comedy, adventure, classic drama serials/series and public general-interest programs. [8] International Relations Division of Pakistan Television
PTV Censor Board
PTV Censor Board was formed in 1968 headed by Director Programs Administration. It was separately instituted within PTV on the approval of the Secretary, Ministry of Information and Broadcasting in December 1980 to clear and certify bulk of imported and locally acquired programs with speed and efficiency. PTV Consultant of News/Current Affairs/Presentation presently heads the PTV Censor Board. [9] PTV Censor Board was formed in 1968
Programming Policy
The broader perspective to start electronic media in the country was to inform and educate the people through wholesome entertainment and to inculcate in them a greater awareness of their own history, heritage, current problems and development as well as knowledge of the world at large.
In fulfillment of its broad and main objectives, PTV's telecast policy concerning matters of national and international interests has always been motivated and guided by the cardinal principles of educating viewers about the values that are vitally important in building a united, integrated and disciplined society. These objectives have successfully been achieved through programs on religion, education, entertainment and culture.
The projection of new, emerging social order is highlighted in PTV's general programming, focusing directly and indirectly on themes like morality, civic or national responsibilities, drive against narcotics, environmental pollution, agricultural reforms etc. through discussions, shows, and through anchorpersons in the transmission.[10]  Programming Policy 
PTV channels are family-oriented and the salient features of its policy are as follows:
PTV Corporation's broadcasts are family-oriented; they cater to the needs of local audience by showing "eastern" family programs.
It acts on social development theory of media: That's why it shows informative programs about health and social issues.
It censors commercials and holds a "conservative standard" as compared to other privately owned channels.
It supports government policies on national and international matters.
PTV Engineering Division
The Engineering Division takes care of the day-to-day operations and maintenance of PTV centers and Rebroadcast Stations, new projects, Planning & Procurement, as well as Research and Development activities.
It was an engineering feat at the time Pakistan began television transmissions in 1964 at Lahore, long before its neighbors Iran in 1966 and India in 1965. Over the years, the system has grown into a countrywide network offering two programming channels. The engineering feat was a success because NEC (Nippon Electronic Corporation) co-operated with and helped PTV launching.
PTV Personalities
Zulfiqar Ali Bukhari – father of broadcasting in Pakistan; appointed first General Manager of PTV-Karachi Center in 1967, but soon resigned due to political differences with Ayub Khan regime
Agha Nasir – PTV Producer/Director of Programming at Lahore Centre
Kunwar Aftab Ahmed – director of PTV drama serials
Anwar Hussain – PTV actor at Lahore Center
Muhammad Kamil – Director Engineering and General Manager Islamabad Center
Akhtar Waqar Azeem – Programs Manager, PTV Lahore Center
Syed Aftab Azeem – Producer of Programs, PTV Lahore Center
Ashfaq Ahmed – author of PTV drama serials
Zia Mohyeddin – anchorperson on PTV Shows in the 1970s
Muneeza Hashmi – producer of PTV Programs in the 1970s; daughter of renowned poet Faiz Ahmed Faiz
Ashraf Azeem
Fazila Qazi
Firdous Jamal – TV actor
Qavi Khan – TV actor
Ejaz Maharvi – PTV anchor and playwright
Kashif Mehmood – TV actor
Irfan Khoosat – TV actor
Ayesha Sana – TV actress
Nauman Ejaz – TV actor
Moeen Akhtar – TV comedian
Sohail Ahmed – TV comedian
Tariq Aziz – TV host
Shoaib Mansoor – TV producer-director
Ashan Qadir Hashmi
Iqbal Ansari
Amjad Islam Amjad – author of PTV dramas
Ghayyur Akhtar – TV actor
Muhammad Ghayas Uddin
Masood Akhtar – TV actor
Aurangzaib Laghari – TV actor
Munnu Bhai – author of PTV dramas
Rashid Mehmood – TV actor
Farrukh Sohail Goindi
Obaidullah Baig – TV host
Zahid Iqbal Mirza
Murtaza Baig
Siddiq Ismail – Naat Khawan
Qari Abdul Majid Noor
Dildar Pervaiz Bhatti – TV host
Muhammad Farooq – journalist and Naat Khawan
Mumtaz Hamid Rao – director of news
Fatima Surayya Bajia – TV drama writer
Ishrat Ansari
Javed Jabbar – TV film director
Mehreen Jabbar – TV film director
Mohammed Ehteshamuddin
Jan Muhammad Baloch
Tufail Niazi – renowned folk singer and PTV performer
Anwar Sajjad – author of PTV dramas
Sadia Imam – TV host
Rauf Khalid
Saadia Afzaal – TV host
Faiz Ahmed Meeran
Muhammad, Umar
Tariq Mairaj
Iqbal Hasan Khan
Zafar Mairaj
Tauseeq Haider
Kanwal Masood
Amjad Bukhari
Kanwal Naseer – TV news anchorperson
Mustansar Hussain Tarar – PTV anchorperson
Manzoor Qureshi
Zafar Malik – Executive Producer of news broadcasts
Asmatullah Niazi
Iqbal Jamil
Alam Lohar – renowned folk singer and PTV performer
Engineer Muhammad Azhar Murtaza
Farooq – food service staff, worked as a "waiter"
Contact Info
Head Office
Address : PTV Station, Federal TV Complex, Constitution Avenue, F-5/1, Islamabad.
Landmarks : Constitution Avenue, Evacuee Truct Building, Marriot Hotel
City : Islamabad
Phone :+92 51 9201748, 9202014, 9202105, 9203540, 9205460, 9206664, 9208651, 9212222, 9213333, 9214573, 9215928, 9257818
Branch Office
Address : PTV Centre, PTV Home, H-9, Islamabad.
Landmarks : H-9
City : Islamabad
Phone :+92 51 9257681, 9257682, 9257683, 9257684, 9257685, 9257686, 9257687, 9257688
Fax :+92 51 9257447
Branch Office
Address : PTV News – Agha Khan Road, Islamabad.
Landmarks : agha khan road
City : Islamabad
Phone :+92 51 9213333
Regional Office
Address : PTV – Hyderabad Station
Landmarks :
City : Hyderabad
Phone :+92 22 3641147
Regional Office
Address : PTV Peshawar Centre – 58 Shahrah-e-Quaid-e-Azam, Cantt. Peshawar
Landmarks :
City : Peshawar
Phone :+92 91 9200898, 9211889
Fax :+92 91 9211885
Regional Office
Address : PTV Quetta Centre – Shahrah-e-Hali, Quetta
Landmarks : shahrah-e-Hilal
City : Quetta
Phone :+92 81 9201314, 9202458, 9202934
Regional Office
Address : AJK Tv – New Mohallah Madina Market, Muzaffarabad.
Landmarks : new mohallah madina market
City : Muzaffarabad
Phone :+92 5882 441314, 920601
Regional Office
Address : PTV KARACHI CENTER: Opp. Liaquat National Hospiatl, Stadium Road, Karachi.
Landmarks : Liaquat National Hospital, Stadium Road
City : Karachi
Phone :+92 21 34931001, 34931002, 34931003, 34931004, 34931005, 99230155
Regional Office
Address : PTV LAHORE CENTER: 21 Abbott Road, Shimal Hill, Lahore.
Landmarks : Abbott Road, Empress Road
City : Lahore
Fax :+92 42 99200620
UAN :+92 42 111786000
PABX :+92 42 99200651, 99200652, 99200653, 99200654, 99200655, 99200656, 99200657, 99200658, 99200659
Regional Office
Address : PTV – Abbottabad Station
Landmarks :
City : Abbottabad
Phone :+92 99 2381819, 382044