A Twenty20 league, following a model similar to the IPL and Big Bash, has been in the works since 2013 but the Pakistan Cricket Board has had to postpone it twice — in 2014 and 2015 — over what it said was lack of response from sponsors and logistics issues.But a team dedicated solely to the PSL project and headed by PCB Executive Committee chief, Najam Sethi, says there is now a strong commercial interest in the tournament and foreign players are lining up to sign up for it. In an interview with Dawn, Sethi reveals how his team has overcome hurdles, engaged international superstars and the PCB plans to transform domestic cricket with the help of PSL.[1] But a team dedicated solely – to the PSL
| Title | Description |
| --- | --- |
| Details | |
| Type: | Twenty20 |
| Location: | Pakistan |
| Countries : | Pakistan |
| Administrator: | PSL Governing Body Pakistan Cricket Board |
| First tournament : | 2016 |
| Last tournament : | 2017 |
| Next tournament : | 2018 |
| Tournament format : | Double round robin and playoffs |
| Number of teams : | 6 |
| Current champion : | Peshawar Zalmi |
| Most successful : | Islamabad United, Peshawar Zalmi (1 title each) |
| Most runs : | Pakistan Ahmed Shehzad (532) |
| Most wickets : | Pakistan Wahab Riaz (30) |
| TV : | List of Broadcasters |
| Website : | psl-t20.com |
| Peshawar Zalmi: | Peshawar Zalmi are won second season by defeating Quetta Gladiators in the final, held in Lahore on 5 March 2017 |
| Officially began : | On 4 February 2016 in the United Arab Emirates |
| League uses : | Draft system for player recruitment |
| PSL's official logo: | Launched on 20 September 2015 in a ceremony in Lahore, and was revealed by 3Di |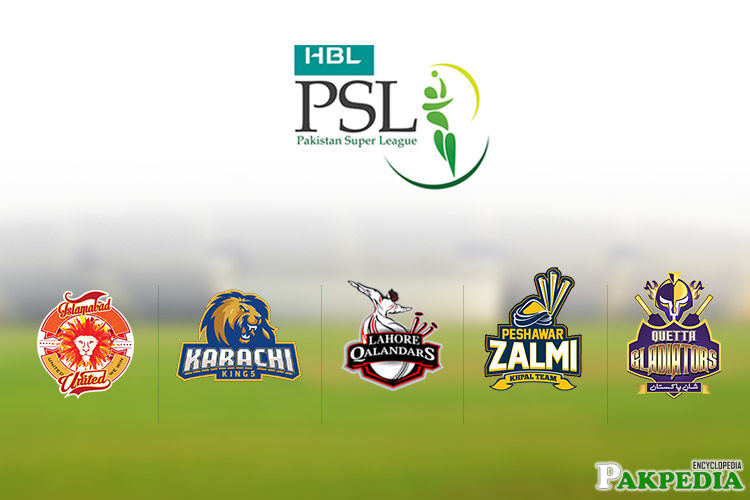 About
Information
In September 2015, the PCB officially announced the launch of the PSL. Former Pakistani national team captains Wasim Akram and Rameez Raja signed up to promote the PSL and become brand ambassadors of the league for three years.After several years of planning and two previous failed attempts,the league officially began on 4 February 2016 in the United Arab Emirates. The first two seasons included five teams nominally based in Pakistani cities.Pakistanis have historically constituted the majority of the players in domestic T20 competitions, but in its first season the PSL had a higher percentage of international players. The league uses a draft system for player recruitment similar to that used in many North American professional sports leagues and as opposed to the auction system used in some other T20 leagues.[2] Pakistanis have historically — – constituted
Expansion
Sethi announced that there would be the sixth team in next season of PSL, few days after 2017 PSL held. Khyber Pakhtunkhwa Governor Iqbal Zafar Jhagra announced that the PSL administration will be approached for the participation of team FATA as the sixth team in PSL 2018. He said PSL administration will be approached for the participation of FATA Team. Hafiz Hafeezur Rehman; chief minister of Gilgit-Baltistan; also said to have the sixth team from Gilgit-Baltistan. PCB short-listed five names for sixth team; Faisalabad, FATA, Hyderabad, Dera Murad Jamali and Multan.[3] The possibility a sixth team –   to the league
Teams
According to a PCB press release, around 20 parties showed an interest in buying franchises for the league before the first season.On 18 October 2015 the Board began accepting tenders for franchises with a deadline for bids of 15 November.According to a statement by the PCB, bid winners would be granted the rights to a franchise for a term of ten years. Interested parties included the ARY Group, Omar Associates, Arif Habib Group, Haier, Mobilink as well as international groups including Leonine Global Sports and the Qatar Lubricants Company (QALCO).In April 2017, PCB invited bids for sixth team and the deadline set for the submission of both the financial and technical proposals was May 30 and as many as 40 national and international parties expressed an interest in buying the sixth franchise.[4] 3 December 2015 price of – US$93 million
Awards
The Hanif Mohammad award and a green cap are awarded to the leading run-scorer. It is an ongoing competition with the leading run-scorer wearing the cap throughout the tournament until the final game, with the eventual winner keeping the cap and receiving the award for the season. The Fazal Mahmood award and a maroon cap are awarded to the leading wicket-taker in the same way whilst the Imtiaz Ahmed award is awarded to the best wicket-keeper. All three awards were introduced in the 2017 Pakistan Super League season.[5] awards were introduced in the – 2017 Pakistan
Criteria
The league follows the rules and regulations dictated by the International Cricket Council. In the group stage, two points are awarded for a win, one for a no-result and none for a loss. In the event of tied scores after both teams have faced their quota of overs, a super over is used to determine the match winner. In the group stage teams are ranked on the following criteria:
Higher number of points
If equal, better run rate
If equal, highest number of wins
If equal, least number of losses
If still equal, the results of head to head meeting
In any play-off match in which there is no result, a super over is used to determine the winner. If the super over is not possible or the result of the over is a tie, the team which finished in the highest league position at the end of the regular season is deemed the winner of the match.
Teams
Islamabad United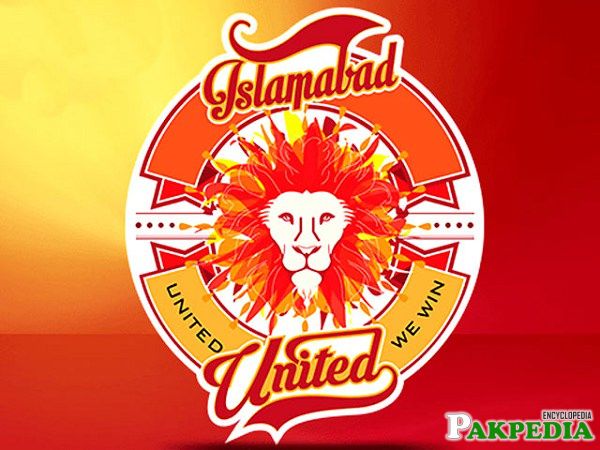 The Islamabad United squad for the 2017 Pakistan Super League is as follows:
|  Name | National  | Role  | Joined  |
| --- | --- | --- | --- |
|  Sharjeel Khan |  Pakistan |  Batsmen |  2016 |
|  Misbah-ul-Haq |   Pakistan |  Batsmen |  2016 |
|  Khalid Latif |   Pakistan |  Batsmen |  2016 |
|  Rafatullah Mohmand |   Pakistan |  Batsmen |  2017 |
|  Hussain Talat |   Pakistan |  Batsmen |  2016 |
|  Ben Duckett | England |  2017 |   |
|  Asif Ali |   Pakistan |  Batsmen |  2016 |
|  Shane Watson |  Australia |  All-Rounders |  2016 |
|   Shadab Khan |  Pakistan |   |  2017 |
|  Dwayne Smith |  West Indies |  All-Rounders |  2016 |
|  Imran Khalid |  Pakistan |  All-Rounders | 2016 |
|  Zohaib Khan |  Pakistan |  All-Rounders |  2017 |
|  Sam Billings | England  |  Wicket-keepers |  2016 |
|  Brad Haddin |   |  Wicket-keepers |  2016 |
|  Nicolas Pooran |   |  Wicket-keepers |  2017 |
|  Saeed Ajmal |  Pakistan |  Wicket-keepers |  2016 |
|  Mohammad Irfan |  Pakistan |  Bowlers |  2016 |
|  Mohammad Sami |  Pakistan |  Bowlers |  2016 |
|  Samuel Badree |  West Indies |  Bowlers |  2016 |
|   Rumman Raees |  Pakistan |  Bowlers |  2016 |
|  Amad Butt |  Pakistan |  Bowlers |  2016 |
|  Steven Finn |  England |  Bowlers |  2017 |
Peshawar Zalmi
|  Name |  National  |  Role  |  Joined  |
| --- | --- | --- | --- |
|  Sohaib Maqsood |  Pakistan |  Batsmen |  2017 |
|  Iftikhar Ahmed |  Pakistan |  Batsmen |  2017 |
|  Eoin Morgan |  England |  Batsmen |  2017 |
|  Tamim Iqbal |  Bangladesh |  Batsmen |  2016 |
|  Khushdil Shah |  Pakistan |  Batsmen |  2017 |
|  Dawid Malan |  England |  Batsmen |  2016 |
|  Marlon Samuels |  West Indies |  Batsmen |  2017 |
|  Haris Sohail |  Pakistan |  All-Rounders |  2017 |
|   Shahid Afridi |  Pakistan |  All-Rounders |  2016 |
|  Mohammad Hafeez |  Pakistan |  All-Rounders |  2016 |
|  Darren Sammy |  West Indies |  All-Rounders |  2016 |
|  Shakib Al Hasan |  Bangladesh |  All-Rounders |  2017 |
|  Kamran Akmal |  Pakistan |  Wicket-keepers |  2016 |
|  Mohammad Asghar |  Pakistan |  Bowlers |  2016 |
|  Junaid Khan |  Pakistan |  Bowlers |  2016 |
|  Wahab Riaz |  Pakistan |  Bowlers |  2016 |
|  Chris Jordan |  England |  Bowlers |  2017 |
|  Imran Khan |  Pakistan |  Bowlers |  2016 |
|   Hasan Ali |  Pakistan |  Bowlers |  2016 |
|  Irfan Khan |  Pakistan |  Bowlers |  2017 |
Lahore Qalandars
|  Name | National   | Role   |  Joined  |
| --- | --- | --- | --- |
|  Saif Badar |  Pakistan |  Batsmen |  2017 |
|  Azhar Ali |  Pakistan |  Batsmen |  2016 |
|  Brendon McCullum |  New Zealand |  Batsmen |  2017 |
|  Umar Akmal |  Pakistan |  Batsmen |  2016 |
|  Jason Roy |  England |  Batsmen |  2017 |
|  Cameron Delport |  South Africa |  Batsmen |  2016 |
|   Fakhar Zaman |  Pakistan |  Batsmen |  2017 |
|  Bilawal Bhatti |  Pakistan |  All-Rounders |  2017 |
|  Usman Qadir |  Pakistan |  All-Rounders |  2017 |
|  James Franklin |  New Zealand |  All-Rounders |  2017 |
|  Sohail Tanvir |  Pakistan |  All-Rounders |  2017 |
|  Aamer Yamin |  Pakistan |  All-Rounders |  2017 |
|  Grant Elliott |  New Zealand |  All-Rounders |  2017 |
|  Mohammad Rizwan |  Pakistan |  Wicket-keepers |  2016 |
|  Ghulam Mudassar |  Pakistan |  Bowlers |  2017 |
|  Chris Green |  Australia |  Bowlers |  2017 |
|  Sunil Narine |  West Indies |  Bowlers |  2017 |
|   Yasir Shah |  Pakistan |  Bowlers |  2017 |
|  Zafar Gohar |  Pakistan |  Bowlers |  2016 |
|  Mohammad Irfan |  Pakistan |  Bowlers |  2017 |