Labour day is a day which is celebrated on 1st of May every year so that's why it is also called May Day. Labour day is not only celebrated in Pakistan in fact it is celebrated worldwide with a hope that one-day labours will get better working but in every country it is celebrated on different dates. Different celebrations are made on this day like rallies, marches, processions, labour/worker union sessions and organized street demonstrations.  
| Title | Description |
| --- | --- |
| Details | |
| Location: | Pakistan |
| Pakistan Labor Act: | 1972 |
| Related to : | May Day, Labor Day, various other Labour Days |
| Frequency : | Annual |
| Next time : | 1 May 2017 |
| Date : | 1 May |
| Official name: | Vienna, Austria, 2013 Official name International Workers' Day |
| Also called : | May Day |
| Celebrations : | Organised street demonstrations and street marches |
| Also Called: | International Workers' Day |
| Urdu Language: | یوم مزدور |
| Norwegian Language: | Arbeidernes dag |
| German Language: | Tag der Arbeit |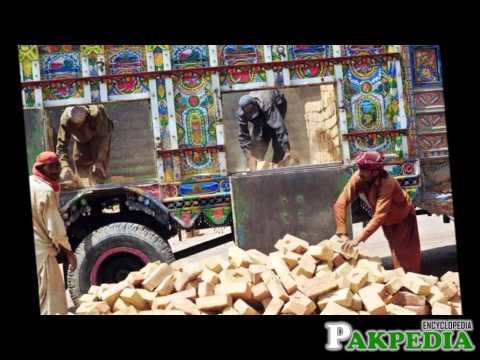 History

1st May is celebrated as Labour Day in more than 80 countries of the world. In 1886, it was started in Haymarket in Chicago when a person threw a dynamite bomb on police as a result of a massacre and because of that there was a strike and firing on workers. During the second meeting of national congress, it was decided to celebrate that day as May Day. Whereas in United States and Canada, Labour Day is celebrated in September every year. In 1955, the Catholic Church dedicated this day as a remembrance of Jesus and his companions. If we look at the history of 1st May, we will find that there are different events associated to the 1st May in every country. In most of the countries, 1st May is celebrated as Labor Day and Pakistan is one of them. On 1st May, seminars are held related to the Labor Day.[1]History of Labour day
Labor Day in Pakistan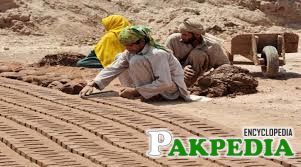 In Pakistan, labor policy was started in 1972 and 1st may was declared as Labour Day. Pakistan is a member of International Labor Organization and purpose of this membership is to protect the interests of workers. On this day, awareness about the rights of the workers is given in many live programs and TV anchors and politicians use to give lectures on this topic.
But as the day passes, all of us are busy with routine works without remembering the speeches we have made on last day. Like other events, this day is also celebrated with much enthusiasm and its remembrance is vanished instantly after the day has gone. In Pakistan, people do not accomplish their words including those politicians who make promises and on next day, they don't even think of their spoken words. For all of us, it's very easy to give lectures, to make documentaries, to write articles but nobody acts as what he said.
Darkness is still there
For a moment, just think about a young one who can contribute to the progress of our beloved country. Think about those who are, in spite of having master's degree, doing an ordinary job in factories and getting minimal return. Nobody cares for the rights of the workers. In 1891, when this day was started to be celebrated as Labor Day, the conditions for workers were improved in American and European countries. But in Pakistan, labour force is still facing the worst conditions as earlier times. There are many problems in our country like inflation and energy crises etc. And workers who are getting very low wages have to face many problems because cost of living is very high. According to an international report in Pakistan, 1.5 million children are working to draw the cart of life and the number of women is also very huge. But our government is doing nothing for the betterment of the workers.
What Do People Do
Labour unions throughout  Pakistan  organize seminars, rallies and parades where union leaders deliver speeches emphasizing the history of Labour Day and its importance. Workers and unions arrange street processions, and this portrays solidarity with workers around the world.
Pakistan is a developing country but the current scenario has improved compared to previous times. However, workers still do not enjoy as many rights as enjoyed by workers in more developed/industrialized countries. Many organized street demonstrations take place on Labour Day, where workers and labor unions protest against labor repression and demand for more rights, better wages and benefits.[2] Labour day in Pakistan
Public Life
Labour Day is a public holiday in Pakistan  on May 1. All government and non-government organizations, factories and educational institutions remain closed. Laborers may willingly work on Labour Day, with or without payment of higher than normal wages.
Public transport may be less frequent on certain routes. Those wishing to travel in  Pakistan  via public transport during Labour Day should check with the local transport authorities before travelling. Many important avenues and streets are blocked to accommodate Labor Day parades and processions. Therefore, there may be traffic jams at certain times of day on certain routes.
Background
Pakistan's first labor policy was devised in 1972, in which May 1 was declared an official holiday. This policy also formulated the creation of the Social Security Network, Old Age Benefit Schemes and Workers Welfare Fund. Pakistan's constitution also contains various provisions and articles about labor rights.
It is important to note that Pakistan became a member of the International Labour Organization (ILO) right after its independence in 1947. The ILO is a United Nations (UN) specialized agency that promotes social justice and universally acknowledged human and social rights. Pakistan has ratified 36 ILO conventions of which eight are core conventions.
Symbols and Superstition
There are no specific symbols associated with Labour Day in Pakistan. Images of hammers and sickles are frequently seen on placards and banners carried by workers during Labour Day parades and rallies[3] Labour day in  Pakistan .Many ancient customs associated with May Day come from the old Roman festival of flowers and similar ancient Greek festivities. These include gathering branches and flowers, choosing or crowning a May Queen and dancing around a bush, tree or decorated pole (the May Pole). The sports and festivities held on this day symbolize the rebirth of nature as well as human fertility. In Spain, a tall pine tree is used as a Maypole. It is decorated with ribbons, beads, and eggshells as people dance around the pole and sing May songs.[4] Symbol and superstition
Labor Day and May Day The Origin of Two Holidays

For many of us, Labour Day, which falls on the first Monday in September, means the end of summer vacation, a forceful ordainment not to wear white, and an excuse for department stores to have sales. Outside of North America, Labor Day falls on May 1, and the existence of two separate Labour Days can be a source of confusion for some. But as with all holidays, it's important to keep in mind the history behind our happy day off, and remember that Labour Day is a celebration of laborers, introduced at a time when labor meant something far more grueling than it generally denotes today.
The first Labour Day celebration took place in NYC on September 5, 1882, when about 10,000 union workers marched in a parade to honor the American worker, who at the time were without the labor laws we now take for granted. This event was a catalyst that spread the Labour Day sentiment across America. Beginning with Oregon in 1887, a number of states adopted Labour Day as a legal holiday scheduled for the first Monday of September.
But the holiday did not remedy the labor situation in Industrial Revolution era America. In 1894 the entire railroad system was compromised by the strike and boycott against the Pullman Palace Car Company, a railroad company guilty of terrible treatment of their workers. In response to the Pullman Strike, President Grover Cleveland ordered federal troops to take action, which escalated the violence and caused several deaths. It was in the midst of this strike that President Cleveland, in an effort to appease a livid public, passed a bill that made Labor Day a national holiday. Labour Day continues to this day, intended to be a reminder of the struggle of the labour workforce.
Elsewhere in the world, laborers are honored on May Day (May 1), also known as International Workers' Day. This holiday was instituted by countries worldwide in response to the Haymarket Riot of 1886, a peaceful protest gone awry with another violent altercation against the Chicago workforce by the police. Although the events that instigated May Day took place in America, the United States did not adopt it as a legal holiday, and the countries that did celebrated the day in unique ways. May Day was particularly embraced in the Soviet Union and Eastern-bloc, but with the fall of communism in Eastern Europe the holiday has grown more and more removed from its violent origins. This is not unlike Labor Day in America, which is little remembered for the labor required to grant us this one day off.[5] The origin of two day
Labour Day around the world
England
Traditional English May Day rites and celebrations include Morris dancing, crowning a May Queen, and dancing around a Maypole; festivities which made it a popular seasonal celebration in medieval England.[6] England Labour day  around the world 
Germany
Labour Day was established as an official holiday in 1933 after the NSDAP rose to power. It was supposed to symbolize the new found unity between the state and the working classes. Ironically, just one day later, on May 2 1933, all free unions were outlawed and destroyed. But since the holiday had been celebrated by German workers for many decades before the official state endorsement, the NSDAP attempt to appropriate it left no long-term resentment.
India
In India, the first formal celebration of Labour Day was instigated by the Labour Kisan Party of Hindustan in Chennai (known as Madras) on 1 May 1923. It is observed as a holiday in Assam, Bihar, Goa, Jharkhand, Karnataka, Kerala, Manipur, Tamil Nadu, Tripura and West Bengal.[7] Labour day around the world
It is celebrated as Antarrashtriya Shramik Diwas and is also known as Kamgar Din in Hindi, Kamgar Divas in Marathi and Uzhaipalar Dhinam in Tamil.
Italy
A key May Day (La Festa dei Lavoratori) celebration in Italy is the the annual Concerto del Primo Maggio which takes place in Rome and is  attended by more than half a million people.
Sweden
In Sweden May day is also a Christian celebration; the Mass of Saint Walburga or Walpurgis Night is celebrated on the evening of 30 April.
Switzerland
In Switzerland, Labour Day is a holiday in the following 11 cantons: Appenzell Ausserrhoden, Basel-Landschaft, Basel-Stadt, Fribourg, Jura, Neuchâtel, Schaffhausen, Solothurn, Thurgau, Ticino and Zurich. The status of the holiday may vary between the cantons, for instance in Solothurn, it is a holiday in the afternoon.