Retired General Hameed Gul is well known figure in Pakistan. He has a brain that understands the politics of Pakistan quite well, he oversees things in a smart way.
Lieutenant General Hamid Gul son of Muhammad Khan was born on 20th November 1936 in the suburbs of Sargodha.[1] General Hameed Gul DOB  Before his birth, his forefathers had shifted from Lahore to Sargodha.who has died aged 78, was a former leader of Pakistan spy agency, the ISI, who became notorious as a "godfather" of the Taliban in Afghanistan and the flag-bearer of hardline Islamist opinion in his own country.
| Title | Description |
| --- | --- |
| Personal | |
| Name: | General Hameed Gul |
| In Urdu: | حمید گل |
| Nick Name: | Hameed |
| Famous As: | Army officer |
| Nationality: | Pakistani |
| Religion: | Islam |
| Profession: | Army Officer |
| Awards : | Sitara-e-Basalat,Hala-e-Imtiaz |
| Born | |
| Date: | 20 November 1936 |
| Place: | suburbs of Sargodha |
| Family | |
| Ethnicity: | Pakistan |
| Died | |
| Date: | 15 August 2015 |
| Rest Place: | Army graveyard |
| Details | |
| Allegiance: | Pakistan |
| Service/branch: | Pakistan Armi |
| Years of service: | 1956-1993 |
| Rank: | Lieutenent General |
| Unit: | 19th lancers |
| Commands: | 1st Armoured division Multan |
| Battles/wars: | Indo-Pakistani War of 1965 Indo-Pakistani War of 1971 Soviet war in Afghanistan Battle of Jalalabad Afghanistan War of 1989 Operation Rakhshak |
| Awards: | Sitara-e-Basalat,Helal-e-Imtiaz |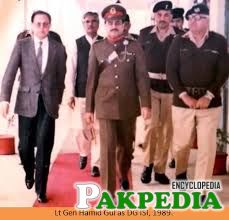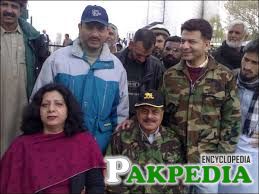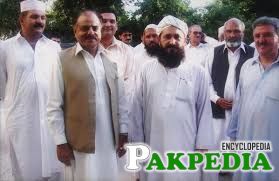 Earlier Education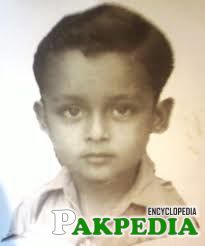 Hamid Gul got his early education from his village school and did his matriculation with flying colours flying color. Briefly got admission in Government College Lahore, before reporting to PMA, Kakul in 18th Long Course.[2] 
Hamid Gul Earlier Education 
Army career
Hamid Gul was commissioned in the Pakistan Army in 1958 in the Armored Corps (19 Lancers). He was a Tank Commander at the Chiwanda front during the 1965 war with India.
During 1972-1976, Gul directly served under General Muhammad Zia-ul-Haq as a battalion commander, when General Zia was GOC, 1st Armored Division and Commander, II Corps at Multan. Gul was promoted to Brigadier in 1978 and steadily rose to be the Commander of the 1st Armored Division, Multan in 1980. Gul was then sent to GHQ as the DG Military Intelligence (DGMI) under General Muhammad Zia-ul-Haq who then nominated him to be the ISI chief succeeding General Akhtar Abdur Rahman in March 1987. He was later replaced as the ISI commander by PM Benazir Bhutto in May 1989 and Gul was transferred as the Commander, II Corps in Multan. In this capacity, General Gul conducted the Zarb-e-Momin military exercise in November-December 1989, the biggest Pakistani Armed Forces show of muscle since 1971 Indo-Pakistani War and till now.[3] Army career 1972-1976
Afghanistan and the Soviet war ISI Director General 1987-1989
"Hameed Gul is relatively lesser known than General Zia-ul-Haq, the military dictator at the time of the Afghan war, but his role was as damaging as Haq's," Arshad Mahmood, an Islamabad-based activist, told DW. "He was responsible for destroying Afghanistan, and his legacy for Pakistan is equally pernicious. The Afghans hate him, and rightly so."
General Hameed Gull's role in spearheading an Islamist insurgency in Indian-administered Kashmir is also well-documented. New Delhi holds him responsible for diverting militants and arms from the Afghan war to Srinagar toward the end of his job as spy chief in 1989.
Achievements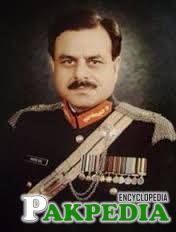 After his retirement as a three star General from Pakistan army in 1992 he became a defense analyst.He served Pakistan Army from 1956 to 1992.[4]three star General achievements  Former Spymaster played vital role in different wars in his career which include Indo-Pak wars in 1965 and 1971 and soviet war in Afghanistan.He was awarded by Sitara-e-Basalat and Hilal-e-Imtiaz during his military career. Hamid Gul commanded Inter-Services intelligence (ISI), premier intelligence agency of Pakistan between 1987 and 1989.Gul played an instrumental role in directing ISI support to Afghan resistance groups against Soviet forces during the soviet war in Afghanistan.He was also credited for spreading covert support to Kashmiri Mujahedeen against India. He also earned a reputation as a god father of Pakistani geostrategic policies.
He was accused by America of having strong ties with non-state, shady groups but he denied all allegations against him.
He played a key role in forming the Islami Jamhoori Ittehad, a write-wing political alliance against Pakistan people party(PPP).
Awards
He was awarded by Sitara-e-Basalat and Hilal-e-Imtiaz during his Army career. He commanded Inter-Services intelligence (ISI), premier intelligence agency of Pakistan between 1987 and 1989.[5] Army career  awards 
Death
Hamid Gul has died on 15 Aug 2015 after suffering brain hemorrhage in Combined Military Hospital (CMH) Murree.