HH with imran and Fawad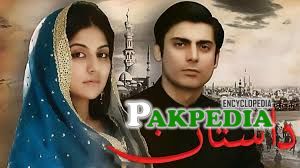 Block buster drama by HH
Versatile director
Aun Zara drama by HH
Asghari Akbari by HH
Early Life and Education
Hussain was born to a Muslim family in Lahore, Pakistan. He has studied in various universities which showed that he is a keen of knowledge. These universities are including the Army Burn Hall College in 1992,
Punjab University
in 1996, West Herts College in 2002 and Middlesex University in 2006. He is married and the couple has 2 daughters and one son.  
Career
Haissam stepped into the direction scene in 2007. Ever since then, he has been very active in directing telefilms, dramas as well as plays. He is the director of hit dramas such as Noorpur ki Rani, Aik Nayee Cinderella, Dur-e-Shehwar and Ishq Gumshuda. However, his drama Dastaan is the most well-known and he won numerous 2010 best director awards due to this. This drama is still remembered as the perfect blend made up of a strong story line, powerful acting and flawless direction. 
[1]
Career
Controversy
HUM TV
  produced block buster film Bin Roye Aansoo starring Humayun Saeed, Mahira Khan and Armeena Rana Khan. The film was based on the novel of Farhat Ishtiaq and directed by Haissam Hussain. One spell of shooting of film was already completed in USA. But director Haissam Hussain suddenly left the set of film saying he is not going to work further. As per one media report, Haissam left the set of the film during shooting in Karachi and refused to participate further. The reason for this not disclosed in the report. After withdrawal of Haissam the producer utilized services of director Shahzad Kashmiri and Saife Hassan to complete the rest of the film. 
[2]
controversy
Debut movie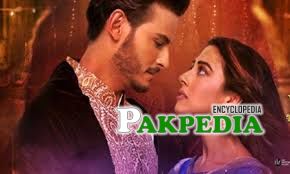 Fans of the Dastaan director Haissam Hussain have also stepped in the field of movie direction. He directed the movie " Balu Mahi". TV stars
Osman Khalid Butt
(also known as OKB) and
Ainy Jaffri
were playing the lead pair in the romantic comedy. OKB  shot to new heights of fame with his popular performance as Wali in hit serial Diyar-e-Dil. His previous dramas like Aunn Zara have been a hit in India as well. He has acted in indie films including Zibahkhana and Slackistan. Ainy Jaffri also has memorable roles to her credit in TV serials such as Aseerzadi and films such as Main Hoon Shahid Afridi. She was also the voice artist behind the Burka Avenger character. 
[3]
Movie
Dramas to his credit
Kuch Pyar Ka Pagalpan B thaa
Tele Films
2009 Patli Gali, Ek Tha Larka, Love Unlimited
2008 Mili Ali Ko Mili, Muthi Bhar Matti, Tum Say Kaisay Kahoon, Beetay Pal
Single Plays
2009 Pari Kahani, Akhari Parinda
Short Films