This is the main river of  Hunza which is one of the most beautiful location in the northern areas of  Pakistan . It is originated through the joining of the Khunjerab and kilik gorges (nalas), which are basically fed by the glaciers from the mountains. It joins River Gilgit and River Naltar and finally falls into the River Indus.[1] pakistan 360  – degrees
| Title | Description |
| --- | --- |
| Information | |
| Location: | Hunza in Gilgit–Baltistan, Azad Kashmir, Pakistan |
| Type: | River |
| Local Language Name: | دریائے ہنزہ |
| Coordinates : | 35°55′N 74°22′E |
| Website: | http://pakistan360degrees.com/tag/hunza-river/ |
| Location | |
| Countries: | Pakistan |
| Provinces: | Gilgit Baltistan |
| Cities: | Hunza |
| Tributaries | |
| Right -: | Siul |
| Source | |
| Location: | Pakistan |
| Mouth | |
| Location: | Indus River System |
| Details | |
| Length: | 30 kilometers |
| Discharge average: | 270.5 m3/s |
| Join Rivers : | It joins River Gilgit and River Naltar and finally falls into the River Indus |
| Lakes: | A new lake — now called the Attabad Lake or Gojal Lake |
| Lake Length: | 30 kilometers and rose to a depth of 400 feet |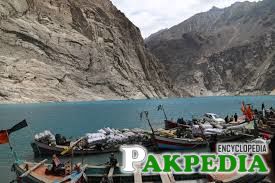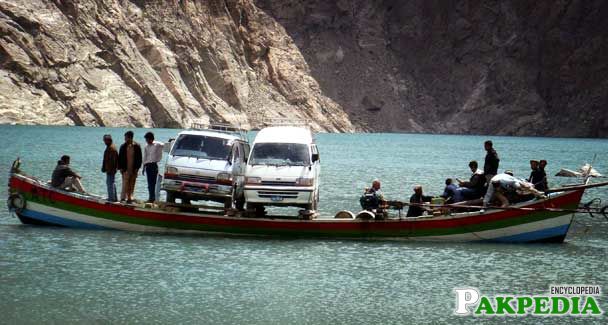 About
Imformation
It cuts through the Karakoram range of mountains from north to south. The great Karakoram highway crosses this river near Nagar and Hunza valleys. Hunza River can very easily be included in not only one of the most beautiful rivers in  Pakistan  but also in the world. The river flows along with Karakoram highway coming down from Khunjerab Top. While driving up to the famous top which acts as a border between  Pakistan  and China, this river flows along. At present due to the Ata Abad Lake formation, KKH has been interrupted and a part of this journey along river Hunza has to be taken by boat. Hunza river meets with Nagar River and other regional rivers on its course down to the south. It eventually adds up into the mighty Indus. Hunza river is very beautiful. Hunza is one of the most visited regions of Pakistan by the foreign tourists.[2] Hunza River – About
Steps Taken By the Government
To lower the pressure, a spillway is being dug to divert the water from the lake to its old course the River Gilgit. The government has also set up relief camps where medicines and food supplies are available. Nine tent camps for the displaced people have been set up as well. To warn the people of any emergency, warning sirens have been installed in control rooms and help centers throughout Hunza and Gilgit.[3] Steps Taken – Government
Tourist Spot
Hunza River is the main river in the Hunza valley and it is the source of life for the Hunza valley and its surroundings. There are a few hanging bridges over the Hunza river which make it a must to see river. These hanging bridges are very old and they are at a great height hence they present a very eye catching scenery.The Hunza valley depends upon river Hunza for water. The river finally flows into the Indus River which then discharges itself into the Arabian Sea near the port of Karachi. The Gigot River and Naltar River also fall into the Hunza River and hence join the great Indus River.This river flows from north to south and cuts the great and mighty Karakoram Range. The Karakorum highway also crosses the river before it enters the valley of Hunza. At the point of crossing a bridge is built which is known as KKH (Karakorum Highway) bridge.[4] Tourist Spot  – River
Tributaries
The Hispar River forms from the melt water of the Hispar Glacier – a 49 kilometer-long glacier in the Northern Areas of  Pakistan 's Karakoram Mountains. The Hispar Glacier and river both flow northwest, passing through Hispar, Hopar and Nagar (Nagir) villages until the confluence with the Hunza River in the Hunza Valley. Road conditions are spectacular at best, treacherous at worst.
The Khunjerab River begins in the snow clad mountains and glaciers in the north and south of Khunjerab pass. The river flows to the west then turns southward. It ends when it flows into the Hunza River.
The Chapursan River begins in the area of the Chilanji pass and the slopes of Kampiri Diwar peak. It flows to the east and joins Khunjerab River near Khuda Abad.
The Gujerab River starts from small glaciers and snow-topped mountains of the Gujerab range, and flows to the west and later joins Khunjerab River.
The Misgar River begins in the slopes of the mountains between Mintaka and the Kilik pass on the northern boundary of Gilgit. It flows to the south east and ends when it empties into the Khunjerab River.
The Shimshal River begins in the Shimshal pass from Virjirab and other glaciers. This is in the north eastern region of the Gilgit Agency. It flows to the west and after reaching Passu it joins the Khunjerab River. Later the Khunjerab River joins the Hunza River.