Samina Baig Mountaineer
Samina Baig is the youngest and courageous Pakistani mountaineer who started climbing mountains at the age of 4. She is the first youngest Pakistani woman who made the entire nation proud by climbing the highest mountain in the world, Mount Everest. She did this when she was only 21 years old. Samina got motivation from her brother Mirza Ali who is also a Mountaineer.
Furthermore, she has also claimed Chashkin Sar that was afterward renamed Samina Peak, in order to give her honor and appreciation. In June 2021, she also began her journey towards K2 along with other mountaineers. This article comprises all the information about her, including Samina Baig Biography.
| | |
| --- | --- |
|                Title |                   Description |
| Name: | Samina Baig |
| Full Name: | Samina Khyal Baig |
| Religion: | Islam |
| Nationality: | Pakistani |
| Residence: | Gilgit Baltistan |
| Date of birth: | 19th September 1990 |
| Profession: | Mountaineer and Ambassador |
| Known For: | Youngest Mount Everest Climber |
| Siblings: | Mirza Ali |

Samina Baig Biography
Samina, also known as Samina Khyal Baig, is a proud Pakistani mountaineer who has set an example for many young girls who are ambitious and passionate about their goals. At a young age, she started climbing mountains, and today, she has achieved a lot because of her hard work and enthusiasm. She belongs to Hunza, Gilgit Baltistan, from where she formed a deep connection with mountains.
Since 2009, she is serving as a professional climber and trains people passionate about this field. She has also functioned as a brand ambassador appointed by Special Communication Organisation. Samina has truly lived her dream of becoming a mountaineer instead of letting it go. There is a long list of achievements that she obtained in the past years.
Samina Date of Birth
She came into being on 19th September 1990 in Gilgit Baltistan. She still lives there with her family.
Education of Samina
Besides fulfilling her dream, she didn't take her education for granted. She has taken education of Arts from her hometown Hunza.
Samina Baig Family
Samina belongs to an ambitious family that gave her more motivation. One of her brothers, Mirza Ali, is also in the same field. He also serves as a tourist expert and has also climbed 7 Summits.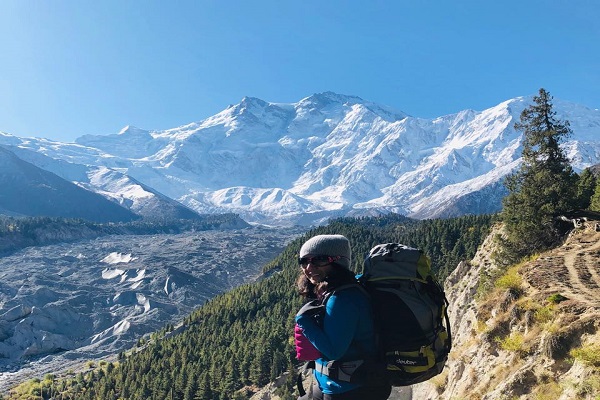 Career
Initial Career
At the age of 4, Samina started climbing mountains. At that time, she didn't know that this would be her passion and career in the future. She also serves as a mountain guide and an expedition leader in Karakoram and Hindukush.
Climbed Mount Everest
She is the first and youngest Pakistani mountaineer who climbed one of the highest mountains, Mount Everest, hardly at the age of 19. She went on this mission in 2013 along with other Hindu girls Nungshi Malik and Tashi. At the peak, they hoisted the flags of Pakistan and India to spread the message of peace. She did this all with the motivation of her brother.
Seven Summits
Mount McKinley and Mount Elbrus
She has also lifted the Pakistani flag on all the seven summits that surely be one of her biggest achievements. She reached there along with her brother Mirza Ali. In 2014 they went to Russia, where they summit the highest mountain in America, Mount McKinley. Afterward, they went to Alaska, where they reached the top of Mount Elbrus.
People got to know about their achievement where they lifted the flag of Pakistan at the peak and captured the picture. Later they posted that picture on social media, and people couldn't stop praising.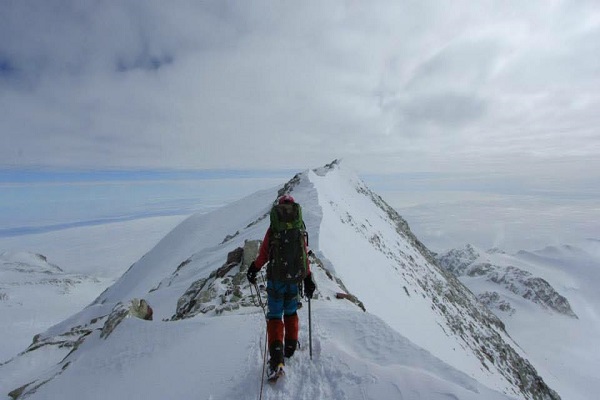 Carstensz Pyramid
In 2014, they reached the highest mountain in Indonesia and set another record.
Mount Kilimanjaro
The same year they also summited another highest mountain in Tanzania and made the nation proud once again.
Mount Vinson
Mount Vinson is also the highest mountain in Antarctica that both siblings successfully summit. They had a team of 5 members along with them.
Aconcagua
In 2013, they once again climbed another mountain in Argentina. It is the most significant mountain in South America. It has a height of approximately 6,961 meters.
K2 Expedition
In June 2021, Samina Baig started her journey along with 2 mountaineers. They started their journey from Shigar intending to return successfully. Previously, Ali Sadpara, along with his team, couldn't complete the mission and lost the battle due to poor weather conditions.
This mission is sponsored by Special Communication Organisation, for whom she is serving as a  brand ambassador. She told to media that it might take 2 months to complete this mission.
Samina Baig Documentary Film
In 2015, a documentary film was released that was written and produced by her brother Mirza Ali. The movie revolves around Samina and her achievements. It is a 45 minutes long movie that aired in Islamabad cinemas.
Pride of Performance
In 2015, both siblings received pride of performance from then-President Mamnoon Hussain for their services.
Frequently Asked Questions
Q: Did Samina Baig summit K2?
A: After conquering Mount Everest, she is all set to summit K2.
Q: How did Samina Baig become famous?
A: She is the first Pakistani lady who conquered Mount Everest which is her biggest achievement.
Q: Where does Samina Baig belong to?
A: She belongs to Gilgit Baltistan, Pakistan.
Social Media Handles
Her social media account include
https://www.instagram.com/saminabaigofficial/