The Election Commission of Pakistan is autonomous, independent, permanent, and is a federal body established according to Pakistan's Constitution. ECP is responsible for conducting and organizing elections to the Pakistani President's office, local governments, provincial legislatures, and national parliament and preparing the poll book and delimitation of electoral districts.
According to principles described in the Pakistani Constitution, ECP makes arrangements as required to make sure that the electoral process is conducted justly, honestly, and fairly according to law, and corrupt practices aren't observed. This article contains all the information about it, including the Election Commission of Pakistan Introduction.
| Title | Description |
| --- | --- |
| Basic Information | |
| Formed: | March 23, 1956; 61 years ago |
| Phone #: | 042- 99211015 |
| PEC Balochistan: | Mr. Naeem Majeed Jafar |
| Phone #: | 081- 9202334 |
| PEC Sindh: | Mr. Muhammad Yousaf Khan Khattak |
| Phone #: | 021- 99203385 |
| PEC Khyber Pakhtunkhwa: | Pir Maqbool Ahmed |
| Phone #: | 091- 9211036 |
| Website: | https://www.ecp.gov.pk/default.aspx |
| Preceding: | Constitution of Pakistan |
| Jurisdiction: | Constitution of Pakistan |
| Headquarters: | Islamabad Capital Venue |
| Motto: | ان تودوا الامنٰت الىٰ اهلها |
| | |
| Chief election commissioner: | Sardar Muhammad Raza Khan |
| Secretary election commission: | Babar Yaqoob Fateh Muhammad |
| Under: | Government of Pakistan |
| Last election: | 11 May 2013 |
| PEC Punjab: | Mr. Shafiullah |

Election Commission of Pakistan Introduction
The ECP was set up on 23rd March 1956. It has been reformed and reconstructed many times in Pakistan's history. The Chief Election Commissioner (CEC) and 4-retired judges of Pakistani High-Courts from all four provinces KPK, Baluchistan, Sindh, and Punjab, constitute the ECP panel 5-members.
Sikander Sultan Raja is serving as the current CEC. General Elections of 2018 were conducted under the 2017 Elections Act; the National Assembly of Pakistan passed this act on 2nd October 2017. Federal Secretary of ECP, a 22-grade officer, heads the ECP bureaucracy and manages the Secretariat of ECP.
Duties & Functions
Pakistan's Constitution has set and defined the duties and functions of ECP in Article 219, that charges this Commission with the following functions:
To prepare the poll book for elections to Provincial & National Assemblies and annual revision of these rolls.
To conduct and organize an election to the Pakistani senate and occupy vacancies in Provincial Assembly or House.
To conduct and organize an election to Local Govt Institutes.
To appoint the Election-Tribunals
To conduct an election to President's office as per the 2nd schedule to Pakistan's Constitution.
To arrange a Referendum when directed by Pakistan's President.
To take decisions about disqualification of Provincial and Parliament Assemblies' members under Article 63 (A) & 63 (2) of Pakistan's Constitution on receiving a reference from head or chairperson of Political Party.
According to Article 239G, for each general election to National Assembly and Provincial Assemblies (KPK, Baluchistan, Sindh, and Punjab), an Election-Commission should be formed, and it should be the responsibility of that Commission to conduct and organize an election.
Independence & Autonomy
The Commission enjoys complete independence and autonomy from all Govt control. It is allowed to perform its duties and conduct general elections without any governmental interference. The Commission is assigned to prepare electoral-rolls, appoint polling-personnel, make arrangements for maintenance of law & order.
In the case Javaid Hashmi vs. Election Commission, Pakistan Supreme Court stated that in matters of elections, the Election-Tribunals appointed by CEC exhibit exclusive jurisdiction & dominion of all Pakistani courts; these matters were ruled out.
However, this is an exception when the aggrieved party has no legal solution during or after the electoral process and is against the election functionary's order outside the jurisdiction, which results in the deprivation of a contestant. In such a case, the contestant can press into High-Court's Constitutional jurisdiction. Since then Pakistan Supreme Court has followed this decision/judgment.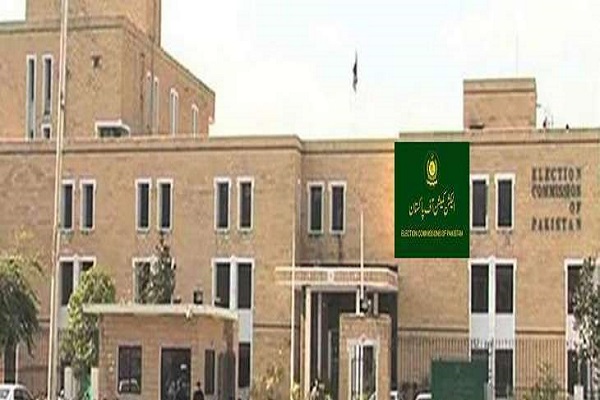 Judicial Review
The judicial review of the Election Commission's decisions could be sought out in the Pakistani High Court and Supreme Court if the order faces jurisdictional defect or is in bad faith, or is taken without a judge.
Budget & Expenditure
The federal govt provides a budget of ECP, and CEC can re-appropriate the budget without giving details to Finance-Division. The Finance-Division, according to the needs of ECP, provides funds for making poll books and for conducting By-Elections and General-Elections. After approval of CEC, further funds are distributed to several functionaries.
Election Commission of Pakistan Members
List of Members
Sikander Sultan-Chief Election Commissioner
Nisar Ahmad-Member (Sindh)
Justice Ms. Irhsad Qaisar (R)-Member (KPK)
Justice Altaf Ibraheem Qureshi (R)- (Member (Punjab)
Shah Muhammad Jatoi-Member (Baluchistan)
List of Officers
Sajjad Hussain-Deputy Director
Waseem Ahmad-Deputy Director
Gulraiz Abbas Rizvi-Deputy Director
Babar Malik-Director
Shamshad Khan-Additional Director-General (Public Relations), Additional Director-General (legal), and Additional Director-General (Monitoring & Admin)
Khizar Aziz-Director General (I.T)
Muhammad Arshad-Director-General (Law)
Javaid Iqbal-Additional Director-General (Budget)
Shamshad Khan-Director-General Administration
Akhtar Nazeer-Secretary ECP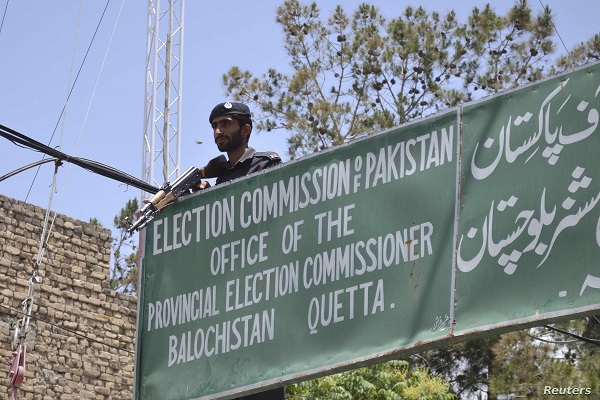 Provincial Election Commissioners
Aijaz Anwar-Sindh
Ghulam Israr-Baluchistan
Saeed Gul-Punjab
Shareefullah-KPK
Contact Information
ECP Secretariat Islamabad
Address: Election Commission of Pakistan Secretariat, Election House, Constitution Avenue, G-5/2 Islamabad
Office Telephone: (+92) (52) (9205611), Fax: (+92) (51) (9205300)