Sania Maskatiya is a celebrated Pakistani fashion designer who is known for her formal and bridal wear. She owns a clothing line named 'Sania Studio.' Her brand is acknowledged for versatile and specialized prints on pure fabric having multi-colours. Sania has a dedicated team of fashion designers who exactly knows what the customer want.
She is often seen showcasing her clothes on different ramp shows. Various Pakistani film and drama actresses are seen wearing Sania's clothes with grace and elegance. This article has all the information about her, including Sania Maskatiya Biography.
| Title | Description |
| --- | --- |
| Details | |
| Type: | Brand |
| In Urdu: | ثانیہ مسکا تیہ |
| Traded As: | Formal,Bridal Dress, Luxury Pret Traditional, Luxury Pret Contemporary |
| Category: | Men and Women |
| Industry: | Fashion |
| Founded: | 17th February 2010 |
| Headquarter: | 4C, 6th Bukhari Commercial Lane, (Opposite Oxygen spa), Phase 6, DHA Karachi. |
| Key People: | Sania Maskatiya Fashion Designer |
| Owner: | Sania Maskatiya |
| Open Timing: | 11:00AM to 9:00AM Daily |
| Instagram: | saniamaskatiya |
| Twitter: | @saniamaskatiya |
| Email: | [email protected] |
| Facebook: | https://www.facebook.com/SaniaMaskatiya/ |
| Website: | https://www.saniamaskatiya.com/ |
| Company Profile | |
| Location: | 4C, 6th Bukhari Commercial Lane, (Opposite Oxygen spa), Phase 6, DHA Karachi. |

Sania Maskatiya Biography
Sania is one of the successful and striking Pakistani female fashion designers who is giving a tough competition to her colleagues. She founded her store with the name 'Sania Studios' in 2010 in Karachi. Within a decade, impressive growth has been witnessed in her brand.
Today, Sania has become one of the renowned fashion artists with branches all over Pakistan, Singapore, Dubai, UK, US and Canada. Her brand is acknowledged for being the best brand in terms of embroidery, Artwork, fabric, and craftsmanship.
Sania Date of Birth
She is living in Karachi with her family.
Education of Sania
Sania had an interest in Fashion since her Childhood that's why she switched to Fashion industry side and did Graduation in Textile designing from Indus Valley School of Art and Architecture.
Fashion Career
Her fashion career started in 2010 when she originated a store in Karachi with the name 'Sania Studios.' She opened the clothing outlet along with her partner Umair Tabani. Who knew that within a few years her store would be named as one of the giant clothing outlines of Pakistan.
Her dresses are common among every ordinary and celebrity person. She has often showcased her cloths in various Fashion shows. Her work has been acknowledged many times in Lux Style Awards where she grabbed the Best Designer Award.
Sania Studio Branches
In Pakistan, she has opened more than 4 branches in Lahore and Karachi. The facility of online shipping is available where people from around the corner can get their hands on her noteworthy formal and bridal wears. Apart from Pakistan, she is the first Pakistani fashion designer whose clothes were showcased in Lakme Fashion Week, India.
Afterwards, a famous Bollywood star Sonam Kapoor was seen wearing one of the pieces of Sania's brand for a cover page. With time, the popularity of Sania's brand is intensifying worldwide. Sania has also functioned as the executive member of Indus Valley School Of Art and Architecture from where he completed her degree.
Sania Studio Company
After completing her education, she soon started her professional career in 2007 and commenced designing clothes under the label 'Chamak.' In 2010, she independently started designing clothes and opened her outlet 'Sania Studios. She started working for this brand with minimum employees but with her hard work and dedication, it went on expanding.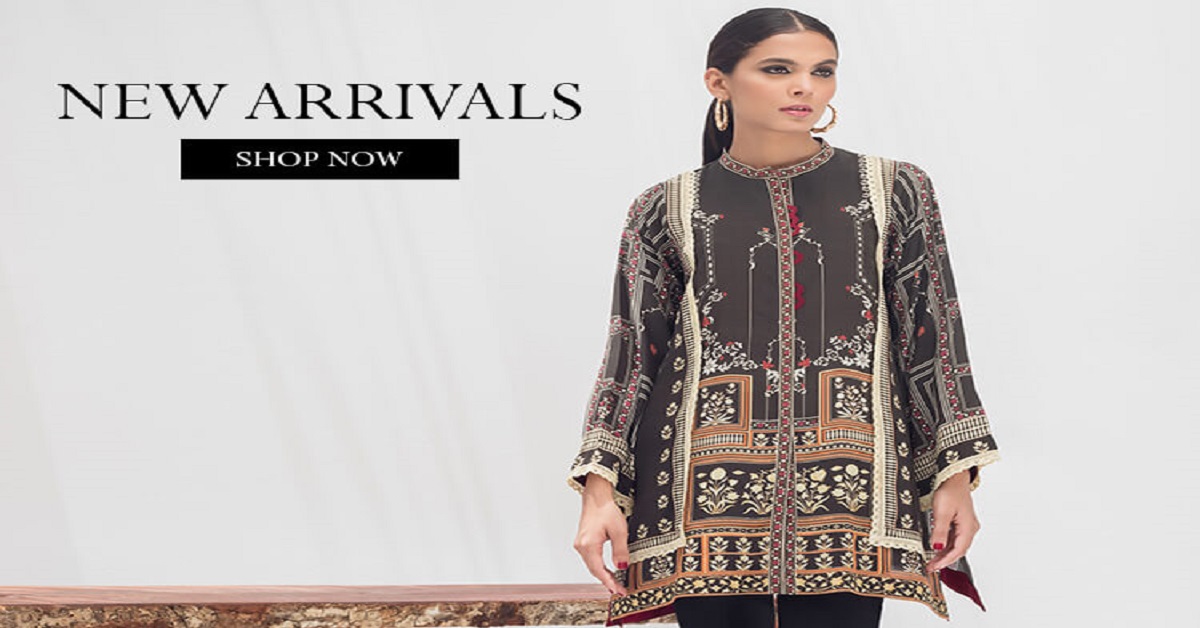 Today, her brand is being acknowledged all over the world. She has garnered the best Designer in Lux Style Awards for 3 times. Moreover, top leading brands of Pakistan has praised her many times. Apart from women wear, she also designs men wear.
Social Media Handles
https://www.saniamaskatiya.com/
https://www.facebook.com/SaniaMaskatiya/
https://www.instagram.com/saniamaskatiya/
Contact Information
Address: Flagship Karachi Store and Studio: AC-5, Block 4, Clifton
Karachi Shop Number : +9221-351-74226/ 0300 8238040
Lahore Shop Number : +92301-828-8040