The Kashmiri culture is a beautiful combination and strongly influenced by Central Asian, Indian and Persian cultures. It's deeply influenced by Buddhism, Hinduism, and subsequently, Islam. Controlled by the culture of Hindu-Buddhist in ancient times, Kashmir was significantly impacted by Islam after a Muslim incursion into the Region. This article has all the information about the culture, including Kashmiri Culture Norms.
| Title | Description |
| --- | --- |
| Details | |
| Languages: | Urdu, Kashmiri,Gojri ,Hindi, Paharim Ladakhi, Dograi, Kashmiri, Potwari, and the Pahari |
| Province: | Punjab |
| People of kashmir: | Kushur people, Pahari people, Gujri, Dogra,Kargili,Ladakhi, Hunza, Gilgiti and Balti people |
| Population: | 13 million (approximate) |
| Area: | 151,360 square kilometers,Indian-occupied Kashmir: 95,356 sq.kms, Azad Jammu and Kashmir : 56,003 sq.kms |
| Kashmir: | Muslim population |
| Sweets: | Gulab Jamun, Sevaiyaan, Phirni and Barfi |
| Cuisine: | Popular Kashmiri meat preparations are: Kashmiri Kebab Rogan Josh Rista Jigar/Kaleyji Methi Keema Yakhni Syun Alu Kabargah Marzwagan Pasanda Potato, cottage cheese, Shree Pulao, Mutton Pulao, Tursh Zarda, Kulcha |
| Festivals: | Lohri, Holi, Navratri, Baisakhi or New Year Day, Guru Ravi Das's Birthday, Tihar and Samkrant |
| Musical Instruments: | Dukra, Sitar and Nagara, Viz, Sufi, Ghazals and Choral, Wanawun |
| Music: | Rabab |
| Dance: | Mask, Hafiza, Nagma, Ruf, Wuegi-Nachun, Roul and Dogri, |
| Famous Skills: | Handicrafts, Carpets, Shawls, Wood Carvings (decoration pieces, door styles, window styles), Shawl for men 'Looi' |
| Source of Earning: | Agriculture and Cultivation |
| Food: | lobia daal chawaal, Also, pink tea and black tea (kehwa), Salt in the tea (black tea with milk) |
| Norms: | Folkways, Mores, Taboos, Rituals |
| Dress: | Shalwar Kameez, Shawl |
| In Urdu: | کشمیری ثقافت |

Kashmiri Culture Norms
Most people have their farmland so that they can grow their crops like fruit, rice, herbs, corn for bread, wheat. They also rear their animals, such as hens, goats and cows for their dietary needs. At ceremonies, whether it's a death or wedding or any other ceremony, the food offered must include 'lobia daal chawal.'
Black tea and pink tea are both mandatory beverages after meals. Another essential point to remember is that Kashmiris add salt in their tea (black tea along with milk. Since General Mohammad Hayyat Khan's regime, there are just a few villages where water sources have been made available, but few have been left out.
As the village area is not adequately developed, people thus use a mudded burner that is ignited with the woods due to the lack of gas. And they don't have a supply of water in their pipes, so they go to lakes and chashmas and fill their buckets with water for use.
Most of the people live in mudded houses because they function as natural insulators. 'Furthermore, people prefer to walk a lot rather than using automobiles; that's why they're fit and protected from common illnesses.
Kashmiri Culture Values
Kashmiris are very hard-working individuals; they are autonomous and also go to their fields for their economic security since cultivation and agriculture are their primary source of income. People are fearless as they live in a harsh environment zone but still work damn hard.
They are incredibly courageous as they continue to fight for their liberation, irrespective of the torture and harshness they face. Children go to school in the morning and support their parents in whatever way they could do after getting back from school.
They are highly patriotic. Kashmiri carpets,  handicrafts, carpets, wood carvings, and shawls, are famous all over the world. The sandal manufactured with Baan by hands is another rare item. They call the men's shawl 'Looi.'
Beliefs
Kashmir is an area consisting of a majority of Muslims. Islam is their religion, and they are quite assertive in their rituals and beliefs. On the other side, Jammu Kashmir is inhabited by Sikh, Hindu and Muslim communities.
With the aid of industrialization and investment, Kashmiri people are struggling to grow their economy. They also want to extend their networks around the globe. They want first-hand communication with the Islamic world.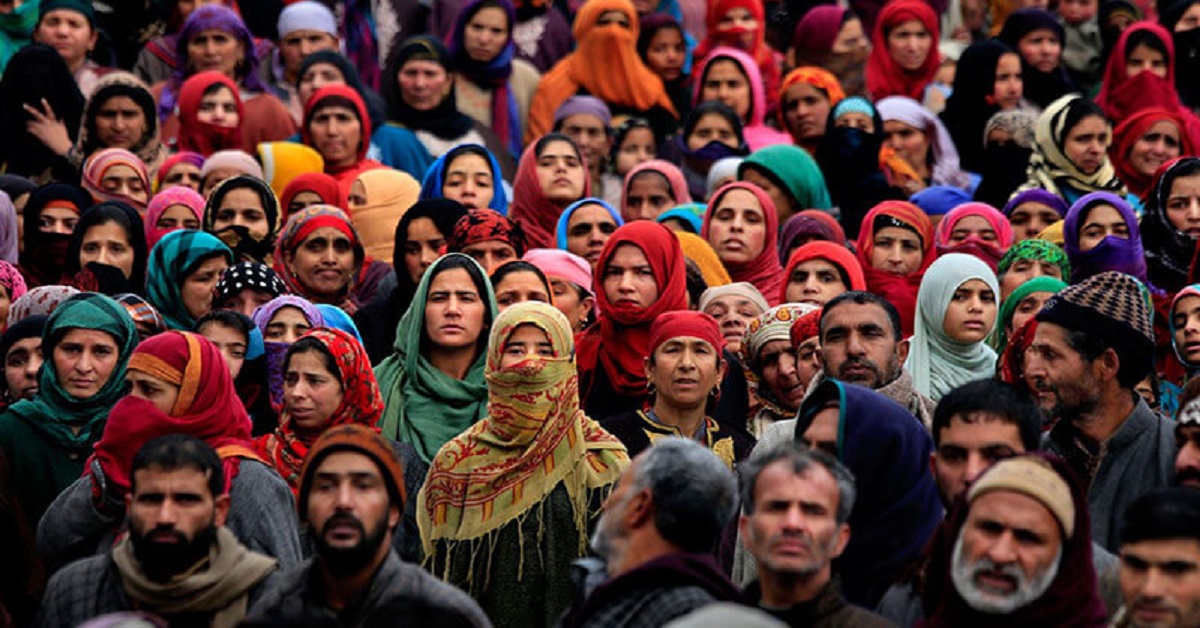 Caste
Just like India and Pakistan, there is a very active caste system in both the occupied areas of Kashmir. People are judged, identified, and known based on their caste. Kashmir is crowded with Sudhans,  Rajputs, Chugtais, Jatts, Daars and Syeds.
Status
Kashmiris don't have too high standards, but the fact that they own their animal houses, farms,  can't be overlooked either. It is not common to live in rented houses. Trends are changing, too. People are now more educated; every single individual is striving to obtain higher education.
They're getting the jobs at higher positions because of this reason. Recently, as a result of a treaty between India and Pakistan on the boundary line (between IOK and AJK ), border crossings had been opened where goods can be exchanged by trucks only for commercial purposes, which is why folks are getting financially better. There are a few complaints about the deception of the Indian corporate community.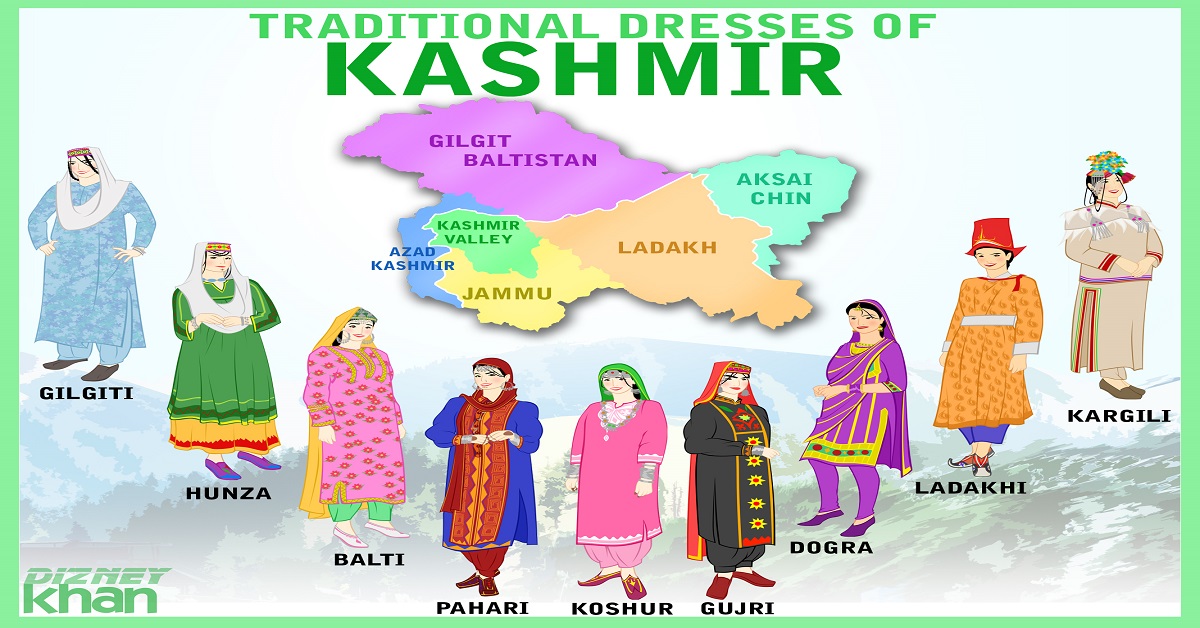 Dance & Music
Jammu and Kashmir have a rich heritage of song, drama and dance. Dance and folk music is the source of enjoyment for the Kashmiris, and there are different dance styles performed as per the occasion, different seasons, marriages, religious festivals and harvest.
One of the favourite dance styles of the Region is the 'Mask Dance' that is performed during 'Hemis' festival in Ladakh. The dancers, portraying religious or mythological deities, wear vibrant brocade costumes and bulky masks as they perform ritual dances throughout the courtyard of the monastery.
Wedding ceremonies are accompanied by 'Hafiza' dance, where teenage Kashmiri boys enjoy the harvest time with 'Bacha Nagma' dancing. Other popular J&K folk dances are Wuegi-Nachun, Ruf, Dogri and Roul. The most popular folk music is the 'Rabab,' and the traditional musical instruments are Nagara, Sitar and Dukra.
As far as the types of melodies in Kashmir are concerned, there are three different types, viz. Choral, Ghazal and Sufi music. 'Wanawun' is another music kind that's played and sung at the wedding celebrations in Kashmir.
Kashmiri Culture Cuisine
Rice is a staple diet of Kashmiris, and it has been since earlier times. Meat, with rice, is the most famous dish in Kashmir. Kashmiris eat meat feverishly. Though being 'Brahmins', most of the Kashmiri Hindus are non-vegetarian. Kashmiri beverages usually include Sheer Chai, Kehew and Noon Chai.
The Valley of Kashmir is mainly known for its baking tradition. Bakers offer a variety of bread with light golden-brown crusts sprinkled with poppy and sesame seeds. Tsochvor and Tsot are small rounded bread covered with sesame and poppy seeds that are flaky and crispy, sheermal, puff pastry, Kulcha and unleavened bread are also admired.
Lavas and Girdas are presented with butter and  Kashmiri 'bakerkhani' has a prominent position in the cuisine of Kashmir. It is similar in appearance to a rounded naan, but layered and crispy, and topped with 'sesame' seeds. It is usually eaten hot at breakfast.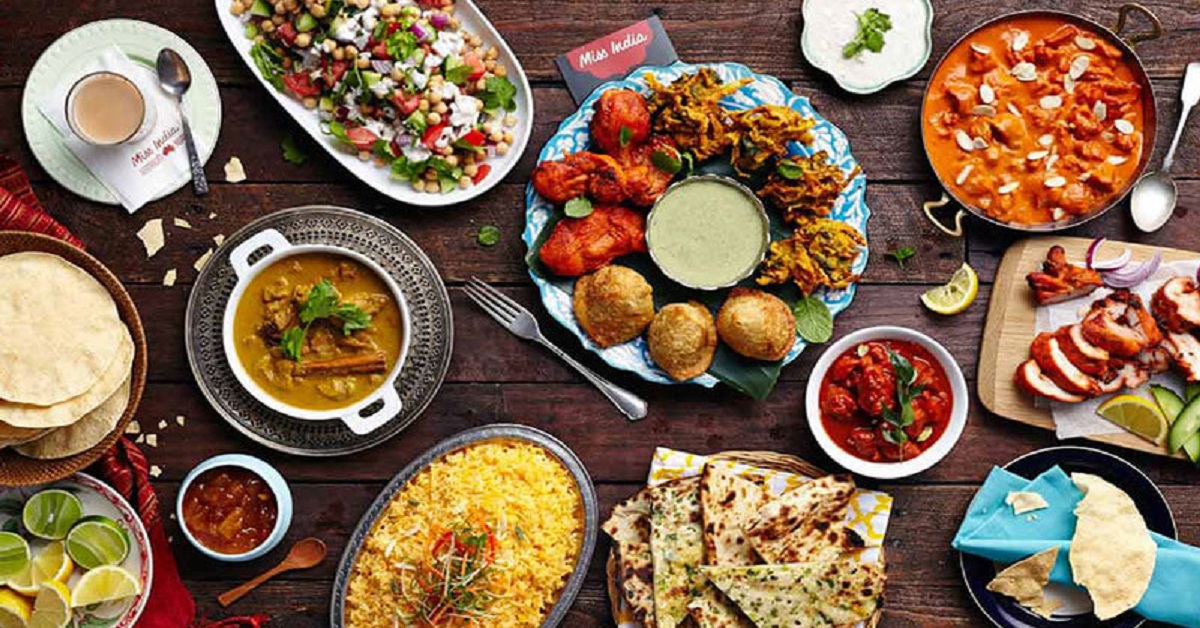 Festivals 
J&K is famous for its rich cultural history, heritage and traditions. Almost every famous Hindu festival is observed with similar zeal in the states of J&K. Some of the most celebrated Indian festivals, and fairs include Holi, Navratri, Lohri, New Years Day, Tihar, Samkrant, Guri Ravi Das Birthday and Baisakhi. Individuals from across J&K assemble in significant numbers during these festivals.
Language
Gojri, Kashmiri and Urdu, are the official dialects of Azad Jammu and Kashmir, while Pahari, Kashmiri, Dograi, Ladakhi and Hindi, are spoken in some areas as well. The Northwestern 'Dardic' dialect of the Indo-Aryan division of the Indo-Iranian sub-family of an Indo-European family of language is mainly used in Jammu Kashmir.
In contrast, the language used in Azad Kashmir is Pahari, since this part of Kashmir usually includes hills and mountainous areas. Also, variations in language are observed as you move in various areas of Kashmir, i.e. pronunciation, accent and sometimes meanings vary from Region to Region. Arabic format is adopted as a writing script.