Radio Pakistan is serving as a public broadcaster for the radio technology in Pakistan. It is Pakistan's oldest broadcasting-network which was founded on 14th August 1947 after the independence of Pakistan. Network services include FM 93, FM 101, and AM News-Services. This article has every detail about the network, including Radio Pakistan History.
| Title | Description |
| --- | --- |
| Basic Information | |
| Formed: | 14 August 1947 (radio) |
| In English: | Radio Pakistan |
| In Urdu: | ریڈیو پاکستان |
| Type: | Federal Corporation |
| Industry: | Mass media ,Public broadcasting, Radio network ,Television network |
| Headquarters: | National Broadcasting House G-5/2, Islamabad, Capital Territory, Pakistan 44000 |
| Area served: | National; available on terrestrial and cable systems |
| Key People: | Marriyum Orangzaib (Minister of Information & Broadcasting) |
| Products: | Broadcasting, Radio, Television |
| Services: | Radio Pakistan, PTV Bolan, PTV Global ,PTV Home ,PTV National, PTV News, PTV Sports, PTV World ,AJK TV |
| Owner: | Government of Pakistan |
| Website: | http://radio.gov.pk/ |

Radio Pakistan History
At the time of its establishment on 14th August 1947, Radio-Pakistan was named 'Pakistan Broadcasting Service.' It announced the Independence of Pakistan from Britain on 13th August 1947 at 11:59 pm.
Mustafa Ali declared Lahore's independence in English and Urdu, while Abdullah Jan announced this news from Peshawar in the Pashto language.
Languages of Radio Broadcasts
Radio Pakistan delivers its broadcasts in Thirty-Four dialects, including Bengali, Arabic, Turkish, Russian, Nepali, Sinhala, Tamil, Gujarati, Hindi, Persian, Dari, Chinese, English, Brahvi, Hazargi, Wakhi, Shina, Balti, Burushaski, Gojri, Kashmiri, Khowar, Kohistani, Hindko, Pashto, Potowari, Seraiki, Baluchi, Sindhi, Punjabi, and Urdu.
Establishment of New Stations
According to Agha Nasir, Radio Pakistan's pioneer at the time of Pakistan's independence on 14th August 1947, there were 3-radio stations in Dhaka, Peshawar, and Radio. No radio station existed in Karachi at Independence time. But it was then prioritized to establish a radio station in Rawalpindi and Karachi in 1948.
A new Broadcasting-House was opened in 1950 in Karachi; following it, new stations were set up in Rawalpindi (1960), Quetta (1956), and Hyderabad (1951). In 1970 a station was set up in Multan, and training amenities were started in 1970.
PCB Regulation by Zulfiqar Ali
Then-President Zulfiqar Ali Bhutto signed a law to regulate PBC (Pakistan Broadcasting-Corporation) to 'regulate, distribute, circulate, and publish information and news in all parts of the world in a way that seems fit.'
Radio Pakistan Mission
Its core-mission is 'Information, News, and Education to be delivered to awareness of the public the complete range of a significant activity.'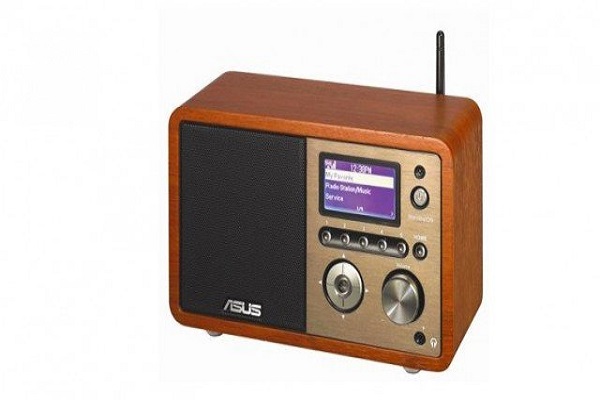 Conversion to PBC
On 20th December 1972, Radio Pakistan was turned into PBC as a lawful entity governed by Director-General and Directors Board. On 21st April 1973, Radio Pakistan's World-Service was initiated, and this service reached Pakistan's remotest areas having stations at Turbat, Skardu, Gilgit, Far Southwest, and the Far North.
Opening of a New Broadcasting-House
From 1981-1982 transmitters and stations were also set up at Faisalabad, Khuzdar, Dera Ismail Khan. On 7th May 1986 new broadcasting-house was established in Khairpur, following which relay stations were established at Sibi in 1989 on 21st March 1991 and in Abbottabad on 21st March 1991.
Computerization of PBC
Pakistan's remote areas started receiving coverage after establishing new stations opened at Zhob, Loralai, and Chitral in the 1990s. Federal Information Minister inaugurated PBC's news processing setup and displayed news bulletins on the internet in audio and text forms.
FM-101
PBC's channel FM-101 was initiated on 1st October 1998 with stations at Lahore, Islamabad, and Karachi, and now FM-101 has 9-stations in Pakistan and is Pakistan's largest Radio-network.
FM Transmission
In Oct 1998, Radio-Pakistan began 'FM Transmission,' and from 2002 to 2005, new FM-Stations was established at Mithi, Bannu, Kohat, Sargodha, Mianwali, Gwadar, and Islamabad.
Launch of NBS
PBC launched 3-new networks, and on 28th August 2008, Pakistan Broadcasting Corporation launched NBS (National Broadcasting Service), the 1st dedicated channel on Current Affairs. NBS is the combination of Five AM-Transmitters connected for broadcasting the single local program broadcasted across the country.
Karachi, Quetta, Lahore, Peshawar, and Islamabad are primary stations creating national-programming, and it's seventeen hours of programming on significant International and National affairs, cultural and literary programs.
Launch of FM-93
After the Conference of Station Directors in 2009, PBC initiated a new FM channel, FM-93 having Twenty-Two stations all over Pakistan.
The radio stations at Gwadar, Karachi, Mithi, Hyderabad, Bhut Shah, Khairpur, Larkana, Multan, Lahore, Faisalabad, Mianwali, Sargodha, D.I Khan, Kohat, Bannu, Chitral, Abbottabad, Mirpur, Muzaffarabad, and Gilgit broadcast transmission of FM-93.
Launch of the Planet 94
On 14th November, PBC started its 1st Channel for English-Music in Islamabad named 'Planet-94.' This network is operated on 'FM-94.' The 2nd & 3rd stations of English-Channel would soon start transmission from Karachi and Lahore.
The peak of Radio Pakistan
From mid-50s-mid 60s 'Radio Pakistan' was at the peak of its popularity and success, not only because of lack of a competitive-medium or education, entertainment, and information source but also because of its smooth and perfect working with its standards matching with International Radio-Services.
Radio Pakistan Channels
Current Affairs and News Channel
PBC launched Current Affairs and News Channel in Nov 2000 and was turned into NBS in 2008. It transmits Thirteen-hours programs from 08:00 am-09:00 pm from Islamabad daily and Eight hours from Provincial-Headquarters. Frequencies:
3999.75 MHz on Satellite Pak Sat1R
Peshawar 1170 kHz
Quetta 756 kHz
Karachi 639 kHz
Lahore 1332 kHz
Islamabad 1152 kHz
FM-101
It is the commercial radio-station 1st aired in 1998.
Other Channels
Dhanak FM-94
Central Production Unit
FM-93
Social Media Handles
https://twitter.com/RadioPakistan
https://www.facebook.com/radiopakistannewsofficial