The 'Balti' is an ethnic community of Tibetan origin with a Dardic blend living in the Kargil in India, and Gilgit-Baltistan in Pakistan. Relatively small populations are present in the Leh region; some are dispersed in Pakistan's major urban centers, Karachi,  Islamabad / Rawalpindi, and Lahore. This article has all the information about the Balti Culture, including Balti Culture Origin.
| Title | Description |
| --- | --- |
| Details | |
| Languages: | Tibetic |
| Province: | Khyber Pukhtunkhwa |
| Musical Instruments: | Surnai , Karnai , Dhol , Chang |
| Culture: | Mixture of Iranian culture and Tibetan culture |
| Architecture: | Tibetan , Mughul and Iranian influences and monastic |
| Capital: | Skardu |
| population: | About 322,000 |
| Mountaineering: | K-2, Gasherbrum I, Broad Peak, Muztagh Tower, Gasherbrum II, Hidden Peak, Khunyang Chhish, Masherbrum, Saltoro Kangri, Chogolisa |
| Glaciers: | Baltoro Glacier, Biafo Glacier, Siachen Glacier, Trango Glacier and Godwin-Austen Glacier |
| Tourism: | Skardu, Deosai plain, Satpara Lake and Basho |
| Valley: | Khaplu, Skardu, Shigar, Kharmang, Roundu, Gultari |
| Excellent Sports Teams: | Polo and Ski |
| International Sports: | Shandur Polo |
| Sports: | Football, Volleyball, Cricket, and Basketball |
| Dance: | Sword Dance |
| Music: | Trio Band |
| Festivals: | Religious festivals are Eid-e-Ghadir, Edi-ul Fitr and Eid Miladunnabi and cultural Navroz, Jashn-e-Baharan, Cultural , Shandoor Polo, Babusar Polo, Harvest time |
| Famous Poet: | Raja Saba Shigri |
| Singers: | Raja Babar Ali, Muhammad Ali |
| Dishes: | Xlhapkoor, Mar (Marzan) |
| In Urdu: | بلتی ثقافت |

Balti Culture Origin
The true origin of Balti is not known. The 1st written description of the Balti community is given in the 2nd century B.C. by the astronomer  Alexandrian and geographer Ptolemy, who refers to the area as 'Byaltae.' The Balti individuals call their native land 'Balti-Yul' ("the land of Baltis"). Baltistan is the 'Persian' form of Balti-Yul.
Language
The Balti dialect belongs to the 'Tibetan' family of languages. Read (1934) calls it a language of Ladakhi, whereas Tournadre (2005) perceives it as a sister dialect of 'Ladakhi.'
Balti Culture Religion
Baltis had traditionally followed Tibetan Buddhism and Bön. Islam 1st entered in Baltistan through Sufi apostles like Mir Syed Ali in the fourteenth century. The 'Noorbakshia' sect further spread the religion in Baltistan. And at the end of the seventeenth century, the majority of the Balti had adopted Islam.
With time, a significant number was switched to 'Shia Islam,' and the few changed to 'Sunni Islam.' The Baltis still maintain many pre-Islamic Tibetan Buddhist and Bön traditions, rendering them distinctive in Pakistan. Their Balti dialect is hugely conservative and outdated and is similar to 'Classical Tibetan' than to other Tibetan dialects.
They consider the congregation in the Khanqahs and mosques as a significant religious practice. The Khanqahs are coaching schools that had been founded by the earliest apostles who came to this region. Students achieve divine purity through these training activities (contemplations and meditations) under best-practiced divine mentors who've already mastered a certain level of spirituality.
The mosques in 'Baltistan' are mostly constructed in the Tibetan design, but some mosques have wooden finishes and Mughal style embellishments, which can also be observed in Ladakh, Kargil.  All Muslims fast during Ramadan. After the child's birth, an akhun or Sheikh must say Azaan in newborns' ears. Currently, the Baltis are forty percent Nooakhshi and sixty percent Shia.
Cuisines
The cuisine of Balti is well known. One cuisine contains spicy curry, prepared in a karahi. This meal is often served with a thick naan.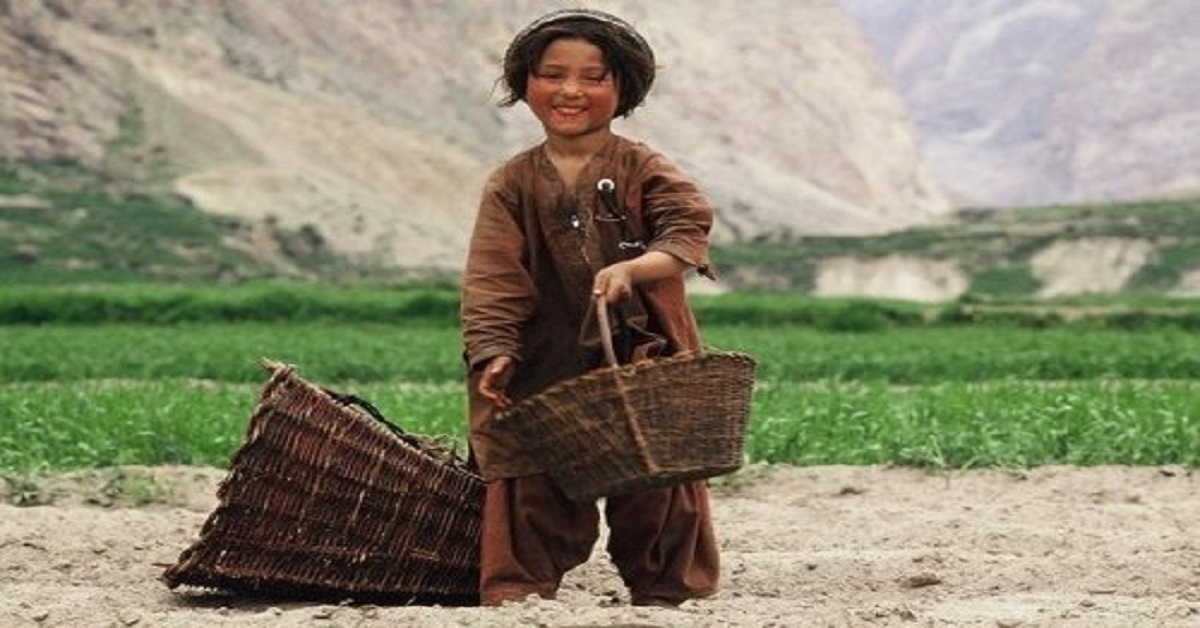 Balti People
The residents of Balti are known as peaceful and friendly. There is always a friendly smile on their lips. These guys are quite hospitable. They never allow their guests to go without enjoying a nice meal in their homes. Baltis are hardworking people. No beggar is seen in a town or city. Every individual has a roof to hide their head.
They enjoy planting their food/crops in their small fields or gardens. Females of the family are responsible for cultivating and reaping vegetables for everyday use.
Balti Cuisine
Traditional Balti cuisine is not so spicy and is usually made of flour. The Kashmiri Tea, generally known as 'Namkeen Chaye,' is quite popular. The individuals use desi ghee prepared more often in their country and use it in their daily tea and meals. Other popular Balti food is 'thaltak' and 'azokh.'
They are prepared with yeast and flour and are consumed with 'namkeen chai.' A specific kettle called 'Sumuaar' is being used for serving this tea with butter oil. Other popular Balti meals include 'Mamtu,' 'Tarespi Balai,' and 'Parappu.' 'Tarespi Balai' are noodles prepared with flour and beef, chicken curry.
Parappu is made of flour and is consumed with chutney made of mint, walnuts, and almonds, while Mamtu is prepared with all kinds of flour and beef filling, its serving is done with sauces.
Dry Fruits & Fruits
Cherry, apples, and apricots are the most liked fruits commonly found in Baltistan. Cherry gardens are present in Shigar, while apricots are abundantly available in Skardu. Residents have planted trees in gardens and give these fruits as presents to their kinfolks residing in other areas of the country. Dry fruits are a specialty in all the northern regions.
Dresses
The Balti outfit consists of a simple shalwar Qameez, a waistcoat for males, and a woolen shalwar Qameez for ladies. Both men and women are wearing traditional hats of similar shape. The men's hats are furry and plain while the women's hats are black and embroidered on the corners.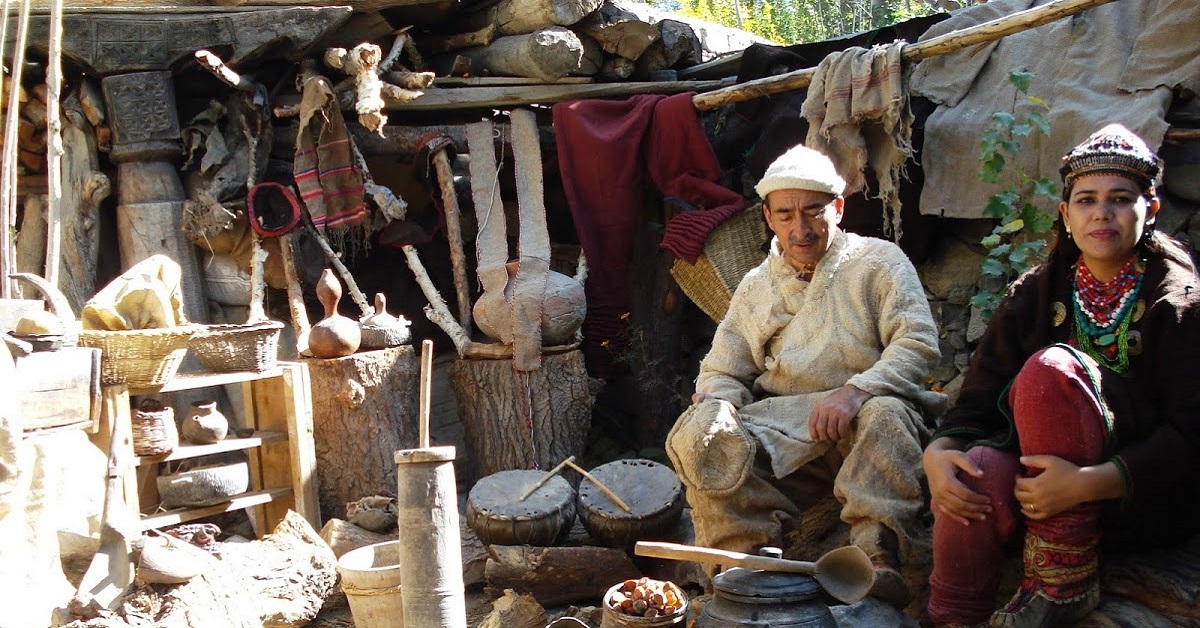 Balti Culture Festivals
Within this zone, cultural and religious festivals are observed. Islamic festivals include Eid-e-Ghadir, Eid-ul-Fitr, Eid-ul-Azha, and Eid Milad-un-Nabi.  Festivities include Jashn-e-e-Baharan, Nauroz, Soon Bor, Shalain, and Shab-e-Qadar.
Sports
Polo is the primary sport that is played in Baltistan. It's claimed to be the original home of this sport. Polo is regarded as the 'king of games.' Apart from polo, hunting is also a favorite hobby of kings, and Baltistan people promote this sport well. Fishing is also popular on the Indus River's banks.
Historical Places
Kharpocho Fort is situated on a hill close to Skardu's main town, and the whole city could be viewed from that fort. There was a contradiction as to who constructed this fort. Some claim that it was designed by 'Maqpon Bugha,' while others claim that Ali Sher Khan laid the foundation for it.
The Skardu's house Raja is located adjacent to the main bazaar; though its condition is not pleasant, the descendant tried his hardest to preserve the building's originality. The Shigar Fort has situated thirty-two km from the city of Skardu. It was constructed some four hundred years ago.
This unique fort is well maintained and is also the hub of tourist interest. Half of this fort has been turned into a motel where someone can rest and observe royalty.