Thatta Police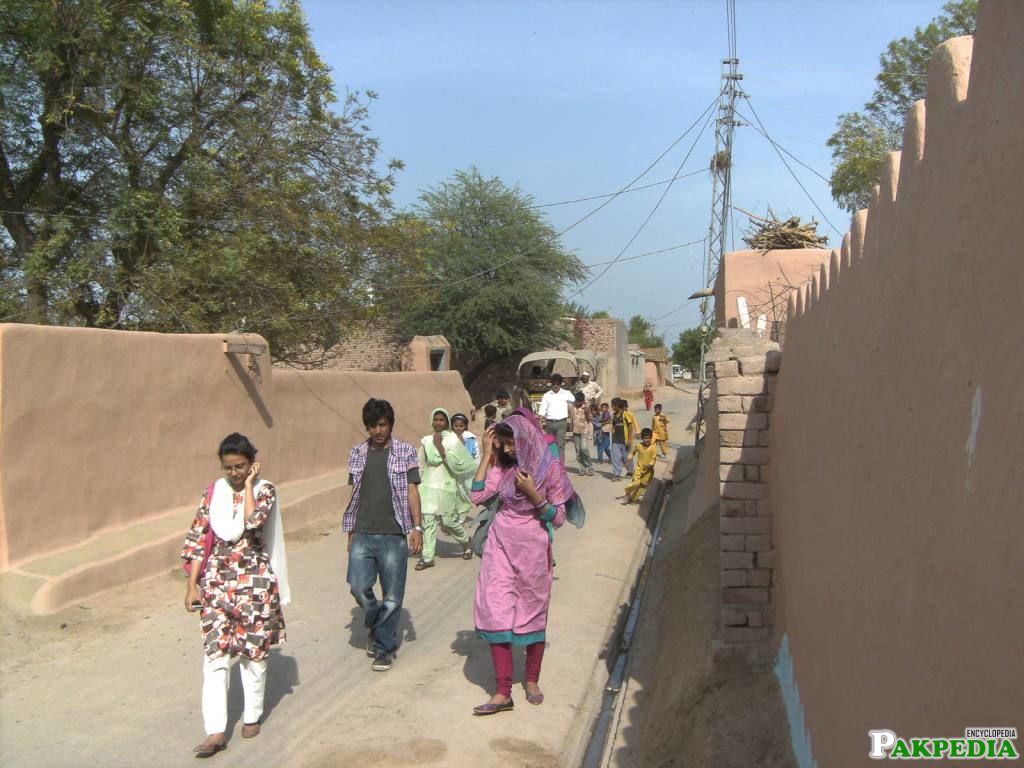 Thatta Street's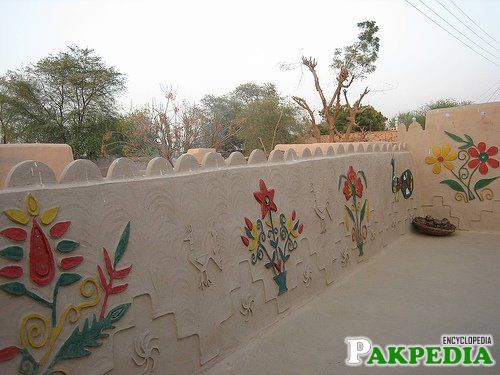 Thatta House's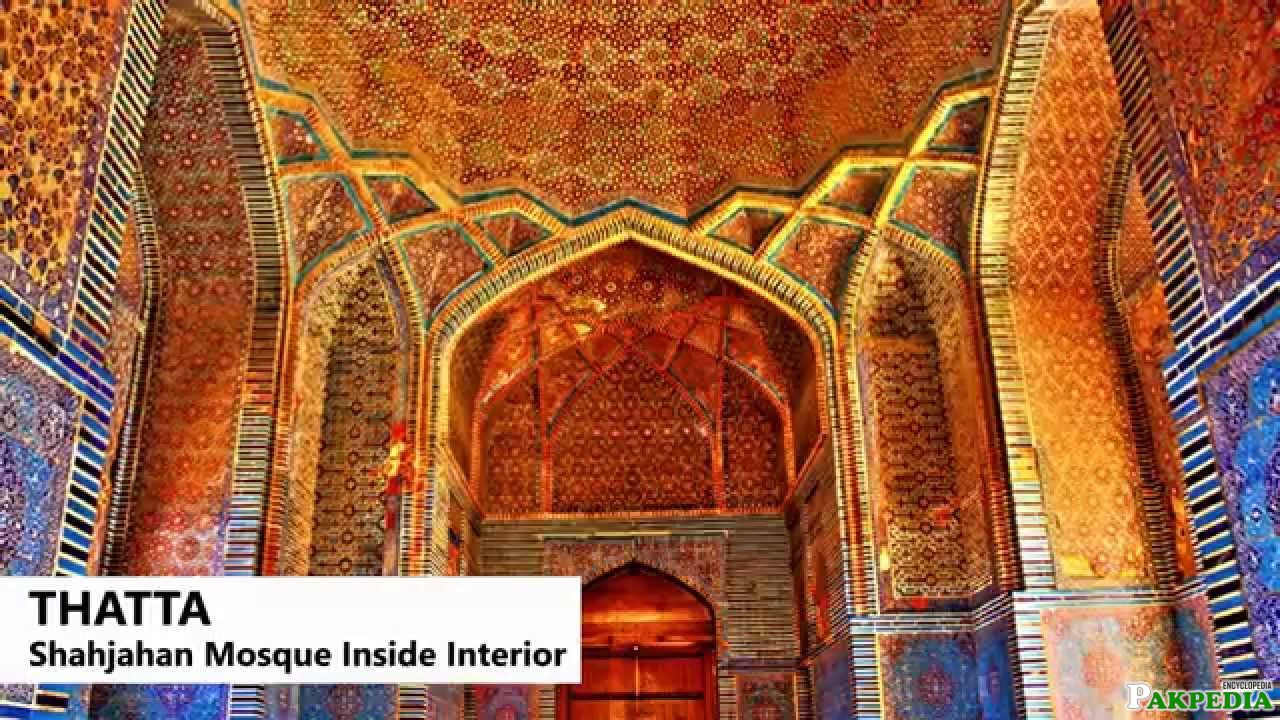 Darbar of Shah in Thata
Thatta Culture
History
The city, formerly commanding the delta of the Indus, was the capital of Lower Sindh from the 14th century. During the ruling period of Soomro Tribe Thatta was the capital of Sindh for 95 years. Between 1592-1739, it was governed in the name of the Mughal emperors of Delhi. In 1739 however following the Battle of Karnal the province was ceded to Nadir Shah of Persia, after which Thatta fell into neglect.Thatta may be the site of ancient Patala,the main port on the Indus in the time of Alexander the Great. Siltation has caused the Indus to change its course many times since the days of Alexander, and the site of Patala has been subject to much conjecture.
[1]
History
Thatta or Banbhore Division
On 23 April 2014, the People's Party government announced to form Sindh's sixth division Banbhore Division with Thatta as capital. These sources reveal that this formation is made to improve governance in Thatta
[2]
Boundries
Climate
The average annual rainfall is 210mm, The average annual temperature in Thatta is 26.8 °C.
Monthly Rainfall
January: 5mm, February: 8mm, March 5mm, April: 3mm, May: 5mm, June: 17mm, July: 98mm, August: 50mm, September: 15mm, October: 1mm, November: 2mm, December 3mm.
[3]
climates
Top Famous About Thatta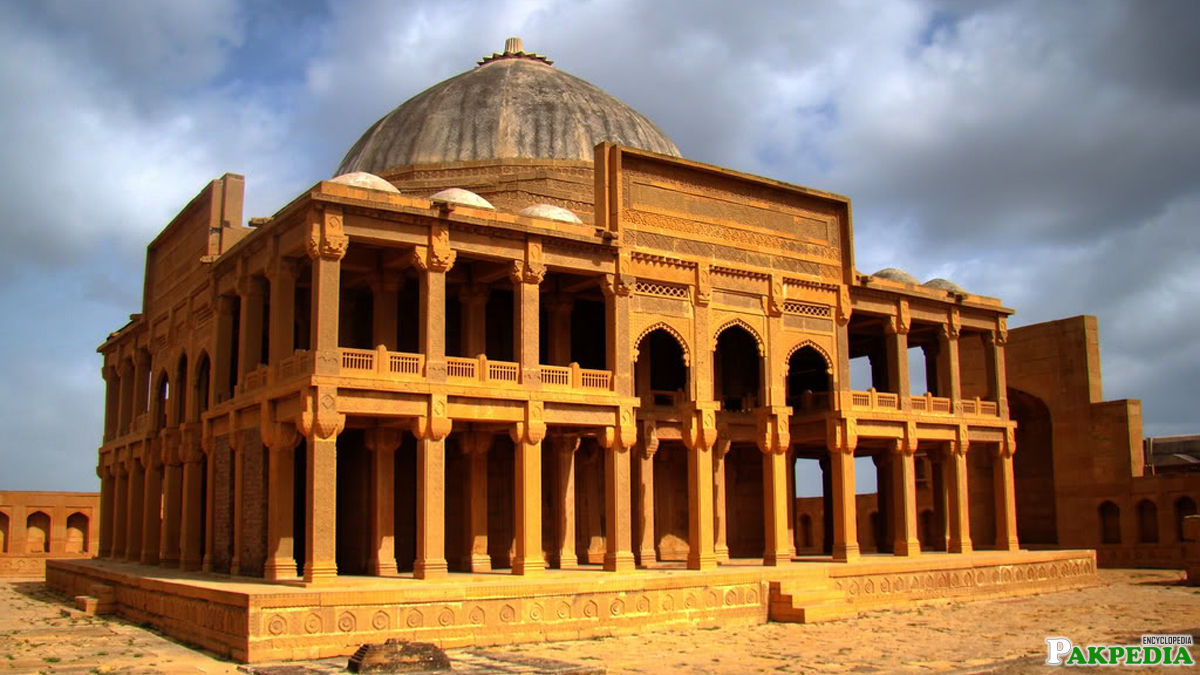 Thatta is famous for its necropolis, which covers 10 km² (6 square miles) on the Makli Hill, which assumed its quasi-sacred character during Jam Nizamu-d Din's rule. The site became closely interlinked with the lives of the people. Every year thousands perform pilgrimage to this site to commemorate the saints buried here. The graves testify to a period of four centuries when Thatta was a thriving centre of trade, religion and scholarly pursuits and the capital of Sind. In1768, Thatta's pre-eminence was usurped by Hyderabad. Though many of the mausoleums and graves are dilapidated, many are still exquisite architectural examples with fine stone carving and glazed tile decoration.
[4]
Top Famous About Thatta
Makli Hills
The necropolis of Thatta is considered a UN World Heritage site. With a diameter of approximately 8km, the necropolis has over 125,000 rulers buried over there, including Sufi saints.
Shah Jahan Mosque
The mosque was built in 1647, as a gift for the people of Sindh by Mughal King, Shah Jahan, as a gift for the people for their hospitality. The structure is beautiful with 93 domes and beautiful tiles. Since 1993, it has been on the tentative UNESCO World Heritage list.
Gujjo Town
While traveling to Thatta, you will come across two famous towns – Gujjo town and Thame village. They are both fish farms, so if you really want to have some fish they would be the perfect places for a pit stop.
[5]
Gujjo Town
Restaurants
Just like any other town of Pakistan, there are a lot of places to eat located in Thatta. The food served is usually typical Pakistani food, but Thatta is very famous for fish because of the lakes. Because of the heat it is advised that you constantly drink water.
Shopping
Shopping in Thatta is very popular because of the local products manufactured in the area. The bazaars of Thatta are known for their hand-printed fabrics, glass bangles, Sindhi embroidery and handicrafts (pottery, etc.). People come to Thatta just to purchase these products.
Local Government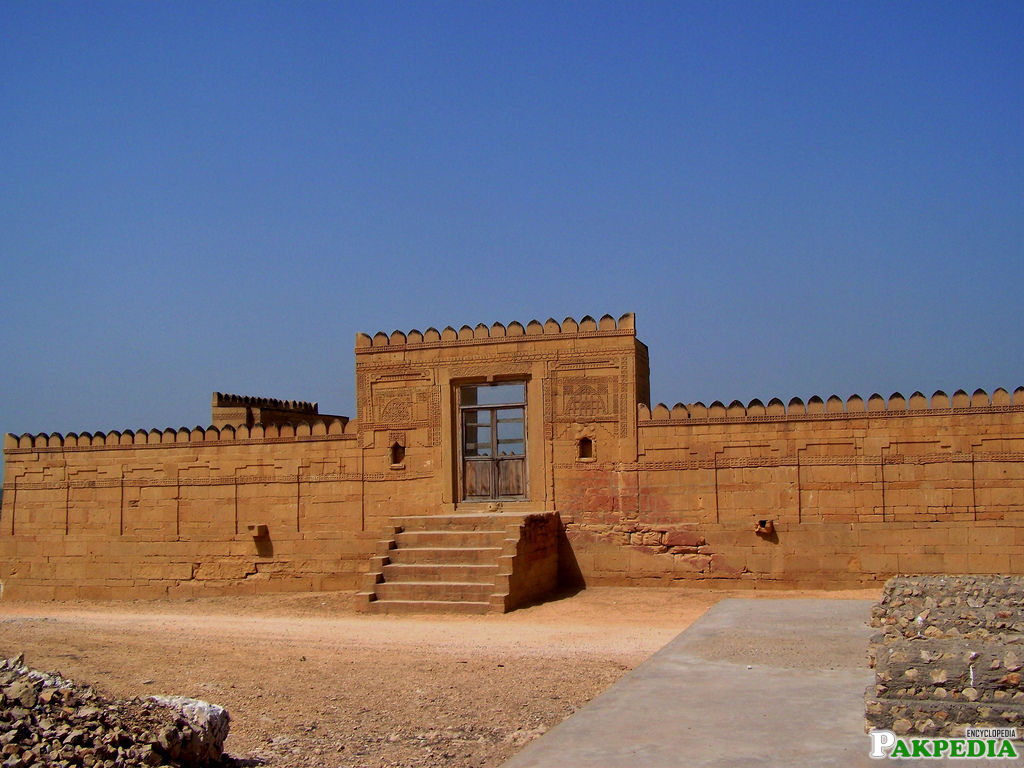 The district is now administratively subdivided into 4 Talukas which were erstwhile 9 in number before creation of Sujawal District - these are:
Thatta
Mirpur Sakro
Keti Bander
Ghorabari
The 2015/ 2016 local bodies election was decisively won by the liberal
Pakistan People's Party
(PPP) and Ghulam Qadir Palijo was elected as the Chairman of the district. Palijo was earlier an elected Member of the Sindh Assembly (MPA) from Mirpur Sakro, Thatta.
Population
According to the 1998 census, the talukas of Thatta, Mirpur Sakro, Keti Bander and Ghorabari had a total population of 580,000. The predominant first language in these talukas was Sindhi, spoken by 93% of the population, while Urdu accounted for 2.1%, Punjabi – 1.5%, Balochi – 1.2% and Pashto – 1.2%.
Local Tribes
Memon, Soomro, Palijo, SYED / Shah, Mirbahar/Mallah, Jokhio, Jatoi, Bhanbhro, Abro, Jatt, Malkani, Shoro, Brohi, Jalbani, Jakharo, Baran, Charan, Qazi, Pirzada, Kunbhar, Khwaja, Khatri, Khumbati, Khaskheli, Abbasi Kalhora, Khushk, Effendi, Jamali, Umrani, Chaang, Jamari, Sarki, Lashari, Magsi, Manganhar, Sahito, Ghaha, Gugo.
[6]
Local Tribes
Languages
Sindhi:68.%
Urdu:4.%
Punjabi:3.%
Pashto:2.%
Balochi:1.%
Seraiki:15.%
Others:5.%
Islam:96.72%
Hinduism:2.89%
Christianity:0.18%
Others:0.17%[7] Demography
Notable Residents
Engineer Sadiq Ali Memon EX Provincial Minister (President PPP Thatta District)
Late Haji Sadiq Ali Memon Ex- MLA, Ex- MNA
Late Qadir Dino Shah Sheerazi
Rasool Bux Palijo, Chairman Awami Thareek
Qadir Magsi, Chairman Sindh Taraki Pasand Party
Abdul Jalil Memon, Former Provincial Minister in 2008
Sassui Palijo, Senator, Ex-Provincial Minister for Culture in 2008
Syed Aijaz Shah Sheerazi -MPA
The 2010 Flood
In August 2010 Thatto was one of the worst affected districts of
Pakistan
as a result of devastating floods. The sea was on high tide when flooded river water reached it multiplying the damage manifold. By August 28, 175,000 people had left their homes camping on the main road under open sky. The effectees still wait for the aid which comes in heaps and travels all the way to Islamabad and never seems to be coming.According to reports during the floods Irony of Thatta was that donations even from Karachi were also not reaching Thatta although it being only 100 Kilometers instead all the funds went straight to the South Punjab or Noshehra.
[9]
The 2010 Flood
Main Airport
Jinnah International Airport
, 87km from Thatta.
[10]
Main Airport