Islamabad High Court is a senior court of Islamabad with appellate jurisdiction over Islamabad District Court (East) and Islamabad District Court (West). This Court was established on 14th Aug 2007 on directions of Pervez Musharraf. Athar Minallah is serving as Chief Justice of IHC. This article has every information about the court, including Islamabad High Court History.
| Title | Description |
| --- | --- |
| Basic Information | |
| Formed: | 2010 |
| Details | |
| Court Name: | Islamabad High Court |
| In Urdu: | اسلام آباد ہائی کورٹ |
| Established: | 2010 |
| Location: | Islamabad |
| Country : | Pakistan |
| Composition Method: | Presidential with confirmation of Chief Justice of Pakistan and Governor of Sindh. |
| Authorized By: | Constitution of Pakistan |
| Decisions are Appealed to: | Supreme Court of Pakistan |
| Judge Term Length: | Till 62 years of age |
| Number of Positions: | 7 |
| Current Executive: | Mr. Justice Muhammad Anwar Khan Kasi |
| Since: | 25-02-2013 |
| Website: | http://www.ihc.gov.pk/ |

Islamabad High Court History
Pervaiz Musharraf, a military rule, ordered the establishment of Islamabad High Court, and his order was fulfilled on 14th Aug 2007. Pakistan Supreme Court ceased this Court's existence on 31st July 2009 following Constitution's Petition Number Nine and Eight of 2009.
Islamabad High-Court Act 2010 re-established the High Court following the eighteenth amendment to Pakistan's Constitution. Iqbal Hameed took oath as 1st Chief Justice of High Court on 3rd Jan 20111 under the administration of then-President Asif Ali Zardari at Governor-House.
Current Composition
Chief Justice heads the Islamabad High- Court, and there are 6-justices & additional judges on the bench. The retirement age of justices and the chief justice is sixty-two years. Initially, the appointment of additional judges was made for a one-year duration.
After one year, they could be retired or confirmed, or their tenure could be extended. Following is the current composition of the Islamabad High-Court.
Athar Minallah-Chief Justice
Amir Farooq-Additional Judge
Miangul Hassan-Additional Judge
Lubna Saleem-Additional Judge
Fiyaz Ahmad- Additional Judge
Ghulam Azam- Additional Judge
Inspection Team
The member Inspection Team (MIT) was made in 2011 to monitor and check judges' performance in District-Judiciary under Inspection Judge/ Chief Justice's visionary supervision.
Following are the powers, functions & duties of MIT:
To monitor the subordinate judiciary performance on a weekly, monthly, fortnightly, and quarterly basis.
To check the work of judicial-officials in specific & sub-ordinate judiciary in general and also the para-legal staff.
To monitor sub-ordinate courts randomly and in Chief Justice's directions.
To comply and perform the directions or tasks assigned by Chief Justice or any other judge of High-Court.
To process and entertain complaints and applications of all types.
Observe and realize bottlenecks, system & procedure weaknesses, and recommendations for eradicating these weaknesses and present these recommendations before Administration-Committee or Chief Justice.
IHC Library
In 2008 IHC library was established to fulfill the needs of staff and judges of the Court. There were three-thousand books at the start, but with quick advancement of knowledge, the number of books was increased to 12,500 books until 2010.
Achievements of IHC
IHC-Automation
The mandatory use of IT (Information Technology) can't be denied in this modern era. Courts are also accepting miraculous and splendid inventions of IT. Chief Justice keenly takes an interest in the automation of court activities in IHC. His interests have led to rapid development in this field. The progress made during the past years is as under:
Revamping of the website of IHC
IHC had launched a new website according to International standards & is based upon new technology. This website is completely compatible with every screen type, and its purpose is to facilitate all lawyers, stake-holders, and litigants.
Key features of this website are:
Roster
Orders/Judgements
Downloads & Archives
Judges, Officers & Administration's Information
IHC Library Catalog
Announcements & News
District Judiciary's Information
Feedback, Organization Chart, and Officers' list
Notifications and Advertisements
Networking
Earlier, IHC had no network-infrastructure, but now with the assistance of a greater number of the nodes Department of Information Technology has set up a server-based network. Now there is a connection between all the courts and benches via a centralized database system.
Software Upgradation
Initially, there was a CCIS Software (Current Case Information System). Still, the IT department has now developed the new software CFMS (Case Flow Management System) that includes CLMS (Case Law Management System), Case-Fixation, and OCP (Online Court Proceedings).
Case Record-Management System
A new software entitled 'Case Record-Management System' has been launched to keep computerized information of all decided cases in record branch.
Public Information Desk
The purpose behind this desk's establishment is to facilitate lawyer groups and the litigant public to access information relating to hearings and case fixation.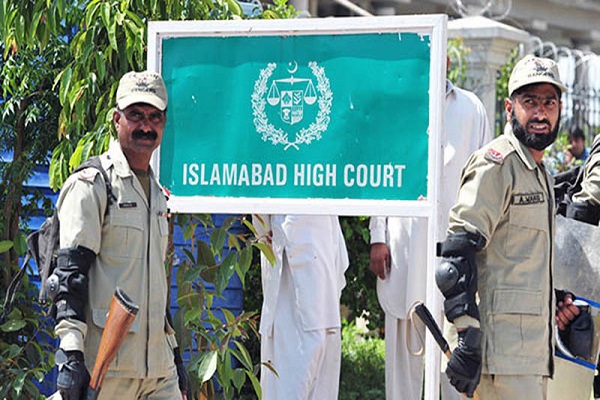 Copy Petitions-Management System
This software was launched and utilized to maintain and save the information relating to daily progress-report, case searching, copy petitions, pendency, daily register, and disposal register.
Biometric System of Attendance
Biometric System of Attendance has been implemented in IHC for employees and staff.
Communication Technology
Tools relating to communication technology like text messages and electronic mail have been implemented to speed-up information delivery both inside and outside the organization.
New Automation Initiatives
Human Resource-Management System
IHC's IT department has developed a Human Resource-Management System, and its features are:
Performance Appraisal
Attendance & Time
Scheduling
Analytics
Absence Management
Educational History
Employment History
Disciplinary Actions
Performance Record
Posting Transfers & Entire Official Information
Recruiting Management
Identity Section
The latest setup for the identity of the Petitioner aimed at filing an 'E-Affidavit' would be verified via impression of thumb on the Biometric system installed by the Court's programmer.
IHC Mobile Application
The IT department of IHC has developed and designed an application for Court. This app aims to spread information related to all cases filed in IHC or Session & District Courts. This app is available on Google Play Store.
Facilities
Issuance of Fitness Certificates to Lawyers
Fitness Certificates have been issued to several lawyers for their enrolment as Pakistan Supreme Court's advocate by the 'Honorable Committee' of the Court.
Facilities of Bar Room
On a priority basis, sufficient space is provided to Bar members for the library, office rooms, counseling rooms for the public, and canteen.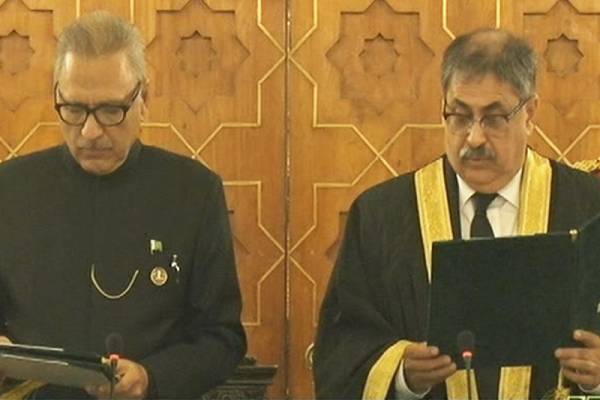 Timings of Court
Monday-Thursday
09:00 am-02:30 pm
Friday
09:00 am-12:00 pm
Office Timings
Monday-Thursday & Saturday
08:30 am-03:30 am
Friday
08:30 am-03:30 pm
Timings of District Court
Monday-Thursday
08:30 am-03:30 pm
Friday
08:30 am-12:00 pm
Contact Information
Address: Bela Road, Sector G-10/1, Islamabad, Pakistan.
Exchange: +92 51 9108171-2
E-mail:   [email protected]
Website: www.ihc.gov.pk