A 78 years old Veteran Journalist Hussain Naqi always spoke for the rights of all the communities for which he suffered a lot during his Journalist career. Today he is being respected and liked by almost all the columnist, journalist and people related to any field for his services.
| Title | Description |
| --- | --- |
| Personal | |
| Name: | Hussain Naqi |
| In Urdu: | حسین نقی |
| Famous As: | Human right activist |
| Nationality: | Pakistani |
| Education: | Journalism |
| Religion: | Islam |
| Profession: | Journalist |
| Born | |
| Place: | Lucknow, India |
| Family | |
| Spouse: | Married |
| Parents: | His father was a lawyer |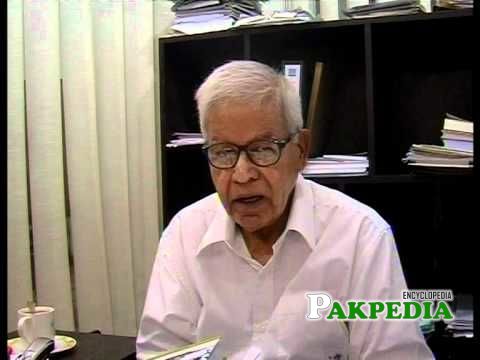 Biography
Hussain Naqi is a veteran journalist and a human rights activist, He was conceived in India's city Lucknow but later he moved to Pakistan with his family including uncles and sisters in 1950 leaving behind his parents in Lucknow. His father was a well-known lawyer and the eldest brother. Naqi used to visit his ancestral place every year but unfortunately government put the ban on all the visitors and his passport was snatched and sadly his parents passed away the same year and he didn't attend the funeral.
Education
A human right activist was once rusticated from the University for raising his voice against the right of 3 Baloch students when he was doing M.A in Political Science from Karachi University. He after being rusticated switched his field and entered into the Journalism and completed his masters.
Career
Hussain Naqi was commonly known for his courageous, daring and bold personality due to which he lost many jobs amid his Journalistic life. He always talked about human rights and put himself in trouble many times. He has been transferred to many cities including Lahore and Hyderabad after his joining in Pakistan Press International in 1967 for his valiant questions. He was put behind the bars several times because of his genuine struggle for other people.
As an Editor
He likewise remained related with Viewpoint, The Sun and contributed articles to Outlook, Karachi, altered by I.H.Burney, The Muslim, The Frontier Post and a few English weeklies of Dacca other than altering and distributing Punjab Punch. His last spell in ordinary news coverage was with The News International. He joined as an editorial manager and left in 1992 after conflicts with the administration
Chief Justice Argument with Hussain Naqi
An appointment of senior writers on Monday 19th November 2018 made the whole columnist network furious over Chief Justice of Pakistan (CJP) Mian Saqib Nisar due to his comments about veteran columnist Hussain Naqi during a case relating to Punjab Healthcare Commission's leading body of magistrates a day or two ago. The contention occurred amid a becoming aware of resigned Justice Amir Raza A Khan's acquiescence as director of Punjab Healthcare Commission (PHC). As Naqi, an individual from the PHC board disintegrated by the Supreme Court demanded that he ought to be heard, the central equity appeared to lose his temper. He named Naqi an "impudent man" and requested to remove him from the court. Naqi offered his statement of regret.
Reaction of Journalists over the Argument
Feature writer Zahid Hussain kept up the CJ has no privilege to mortify residents. "The CJ does not have the privilege to embarrass a good native. Abominable conduct. Unbecoming of his position." Diplomat and writer Wajid Shamsul Hasan was all acclaim for Naqi. "Hussain Naqi is an extraordinary crusader for equity, for the privileges of the general population. People who achieve high positions through sycophancy, sweet talk and modest administrations to their lords don't know who Hussain Naqi is. Their pelf and power will be soon finished!" Naimat Khan, joint secretary Karachi Press Club, additionally communicated his outrage. "What else would you be able to anticipate from Saqib Nisar? He doesn't have the gauge to know as who Hussain Naqi Sb may be."