ARY Digital is a pay-TV network in Pakistan, Europe, North America, and the Middle East. This group of several companies is a holding company headquartered in Dubai, established by a Pakistani entrepreneur, Abdul Razak Yaqub (ARY.). The Network is concentrated towards the Diaspora in Pakistan.
This Network has a growing channels network, each of which has its priority. ARY Digital is famous for always showing the women-centric dramas that raise awareness among the public. This article has all the information about the channel, including ARY Digital History.
| Title | Description |
| --- | --- |
| Information | |
| Name: | ARY Digital |
| In Urdu: | اے آر وائے ڈیجیٹل |
| Biodata | |
| Nickname: | ARY |
| ARY Digital launched in: | United Kingdom |
| Details | |
| Launched: | 2000 |
| Founder: | Abdul Razzak Yaqoob (ARY) |
| Owned by: | ARY Group |
| Network : | ARY Digital Network |
| Slogan: | Colours of Life |
| Headquarter: | Karachi Pakistan |
| Country: | Pakistan |
| Network Available: | Pakistan, the Middle East, North America and Europe |
| Sister channel: | ARY News, ARY Musik, ARY Qtv, ARY Zindagi, ARY Family |
| Network : | ARY Digital Network |
| Facebook: | https://www.facebook.com/arydigital.tv/ |
| Instagram: | https://www.instagram.com/arydigital.tv/ |
| Website: | https://arydigital.tv/ |

ARY Digital History
In December 2000, ARY, previously recognized as the Pakistani Network, was initiated in the UK to meet the Pakistani community's entertainment needs in that region. It uses 'Samacom,' a UAE-based uplink provider, as an 'uplink teleport station.'
The channel was launched with the format very similar to 'Pakistan Television Prime Prime' and other South-Asian channels. It offered slots for TV dramas, and news headlines were broadcasted hourly.
While the key focus at broadcasting was blazing political shows and soap operas, the Network was quickly recognized for its news reporting and coverage. The Network secured a license to begin transmission in Pakistan. On 18th October 2007, one of two blasts killed most of the ARY. News Staff, covering the entry of former PM Benazir Bhutto from exile.
On the news segment, photos of the victims were displayed live, and condolences were observed. PM  was later safely escorted into the government's official house.
Recognitions
The 'ARY. Star Gold Quiz Program' became the 1st television live program to award a one kg gold prize in 2002. Participants earned over 260 kilograms of gold for the time of its broadcast. The Network owned the rights to broadcast 'Live 8' on the music channel, 'The Musik,' in 2005.
By 2004, in addition to the primary channel ' ARY. Digital,' the Network had launched three sister projects, channels focusing general programming. They include the news channel 'ARY. News,' a  music channel for youth 'ARY. Musik,' and the Islamic network 'ARY QTV.'
Availability
Network Division
ARY. Television divided up its broadcasts in 2004 so that at different periods each region had different content to better cater to the viewer. The Network is divided into the following:
ARY. Digital UAE
ARY Digital Asia
A.R.Y. Family the USA
ARY Digital UK.
ARY. Digital Asia
The channel's Asian feed is FTA (free-to-air) since channels are usually transmitted without South Asia encryption. ARY. Digital offers a broader range of shows and programs, unlike other channels.
Many of these could include international programs like Bollywood and Hollywood films,  American and Indian TV shows, such as '24,' 'Criminal Minds,' 'Criminal Minds: NCIS, Uprising.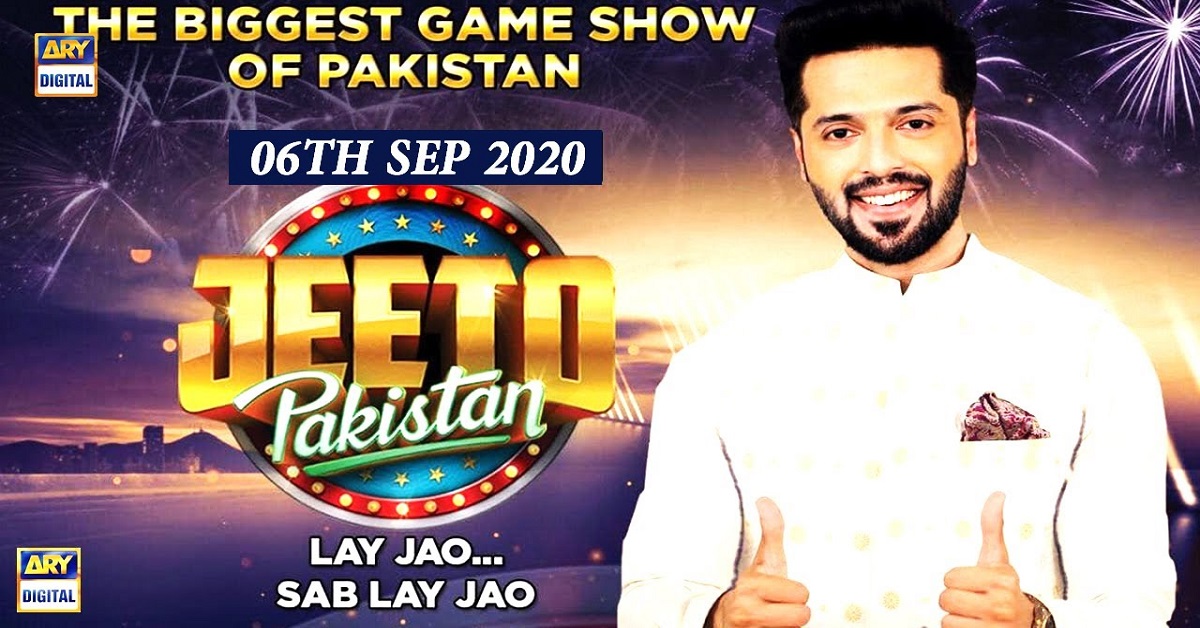 ARY. Digital UAE.
It is an FTA channel programming in the UAE, in the Pakistani Diaspora. Its broadcasting is confined to shows produced only in Pakistan.
Other Channels of the Network
ARY. News
The channel is an authentic and widely acclaimed news platform providing the worldwide audience with top-notch news and information. The pioneer in Pakistan's news channel serves its customers' diverse needs by presenting them with the latest news reports and providing information on issues ranging from politics, industry, economics, and entertainment style.
Ary Zindagi
ARY. Zindagi aims to give its viewers rich, engaging, and quality-oriented content. Drama series portraying Pakistan's culture and customs as they are, thoughtful and impressive, their selection of content appropriately quenches the entertainment thirst. ARY.
Zindagi joins up with seasoned and respected veterans of the film industry to make the most out of it
ARY QTV
QTV is Pakistan's most prominent and popular Muslim channel. Since its establishment in September 2003, QTV has endeavored to provide its audiences with accurate Islamic facts and awareness on religious matters.
The religiously insightful programs illustrate the meaning of Quranic teachings and instructions from Holy Prophet Muhammad's (PBUH's) life.
ARY MUSIK
It has been the largest music and entertainment delivery channel in Pakistan since it was founded, continuing strong even eight years later.
With a group of presenters and VJs who find it their highest focus to keep viewers amused by albums, reality shows, live gigs and concerts, ARY. Musik offers its entertainment-craving country a fitting enjoyment.
Ary Digital CEO
Jerjees Seja
Salman Iqbal
Humayun Saeed (Co-Founder)
Criticism
In 2003, the channel was blamed for broadcasting a prisoner's nasty comments against the ATC-3 (Anti-Terrorism Court) and recording bald teenage girls behind jail pleading for mercy. The 'contempt of court' charges against the responsible Network's officials was dropped after the judge accepted their apologies.
ARY Popular Dramas
Dil Diya Dehleez
Pyarai Afzal
Dil Lagi
Mere Pass Tum Ho
Ruswai
Aks
Lashkara
Mera Saeein
Mubarak Ho Beti Hui Hai
Zindagi Dhoop Tum Ghanna Chaya
Sun Yaara
Meeras
Maay e Ni
Cheekh
Koi Chaand Rakh
Aangan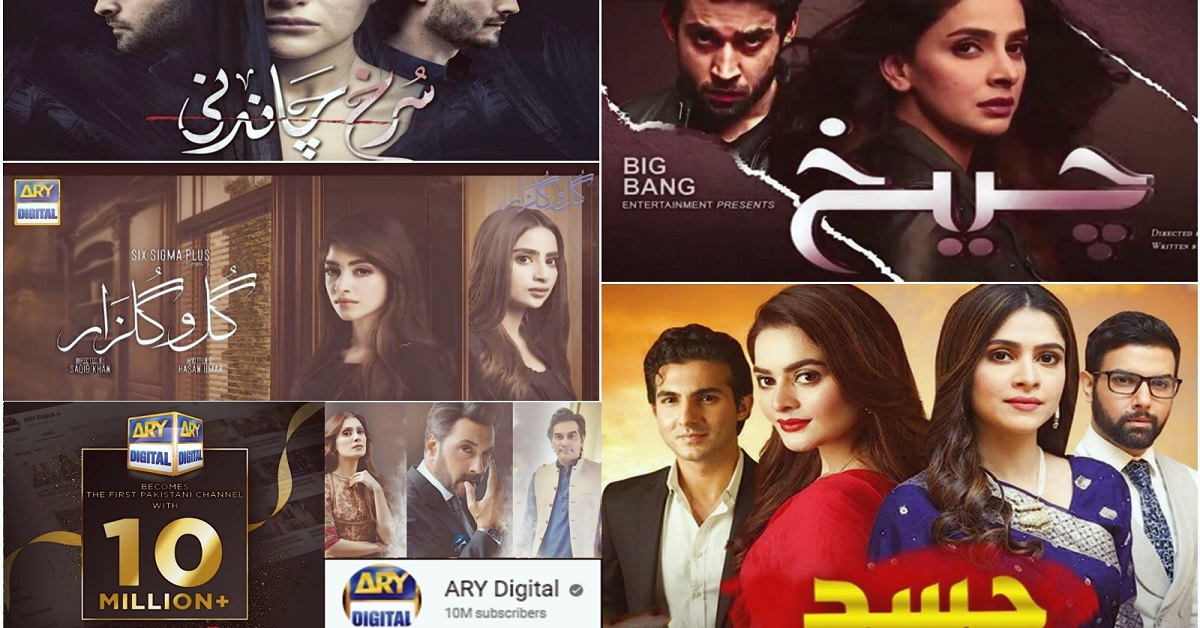 Social Media Handles
https://www.instagram.com/arydigital.tv/
https://www.facebook.com/arydigital.tv/
https://twitter.com/arydigitalasia/