Pashtun culture is based on Pashtunwali and Islam, that is an old way of life. Its history and roots have been contentious, but there could not be any consensus formed. There were different theories about the origins of Pakhtuns, assuming that they have Jewish, Arab, Aryan, or blended origin.
None was sufficiently persuasive to draw a decision. Pathans are highly curious and eager to know about their race's origin, but it may not be a big concern for certain races. Some people assume that they may also be linked to Khalid bin Waleed and as a consequence of that that Pathans may have an Arabic background.
Simultaneously, one theory links them to Adolf Hitler's, which has a connection to the Afghans to the Aryans and eventually a link with Peshawar's Pathans. This article has all the information about the culture, including Pashtun Culture Food.
| Title | Description |
| --- | --- |
| Details | |
| Languages: | Pashto |
| Province: | Khyber Pakhtunkhwa |
| Name: | Pashtun Culture |
| In Urdu: | پشتون ثقافت |
| Classes: | Kulal, Rangi, Gujar, Mian |
| Sports: | Cricket,Football and Buzkashi and polo |
| Clothing: | Partoog-Korteh(Shalwar kameez) ,Pakul (Pashtun Hat) for Men and long Dresse,pakhtoon Frocks for Women |
| Dances: | Attan, Khattak, Mahsud, and Waziri, |
| | |
| Music: | Pashto music is mostly klasik ghazals, using Rubab, Sitar, Tabla, Portable Harmonium, Flute |
| | |
| Festivals: | Gham khadi, Wada Koidana, Topak Tamacha, Hujra, kat Bistara known as Nava Wroz (New Day) and Sheshbeeyeh, a prelude festival to Nava Wroz |
| Holidays and Special Events: | Eid al-Fitr, Eid al-Adha, Afghan Independence Day (August 19), Pakistan Independence Day (August 14), The arrival of Sparlay or spring, known as Naw-Wraz (New Day), is also celebrated by some Pashtuns |
| Food: | Kabuli pulao, Pekhteh/Peshteh (beef/mutton ribs), Naray ghwakha (mutton dish), Seekh Kebab (beef/mutton/chicken), Shami kebab, Chapli Kabab, Shinwari ti,kka, Roasted lamb |
| Tribes: | Sarbani, Bettani, Gharghashti, and Karlani |
Pashtun Culture Kingdoms
Suri, Lodi, Durrani, Hotaki, and Barakazi are the most renowned and prominent tribes in KPK.
Classes
Kulal, Rangi, Gujar, Mian.
Vacations, special occasions, and rituals
Pashtuns celebrate Wada Koidana, Gham khadi, Topak tamacha, kat bistara, hujra, and also the arrival of Spring Sparlay, also known as 'Nava Wroz' (New Day). It is an old annual Pashtun event that celebrates the beginning of spring and the New Year. A prelude celebration to Nava Wroz is also enjoyed amongst some Pashtuns, Sheshbeeyeh.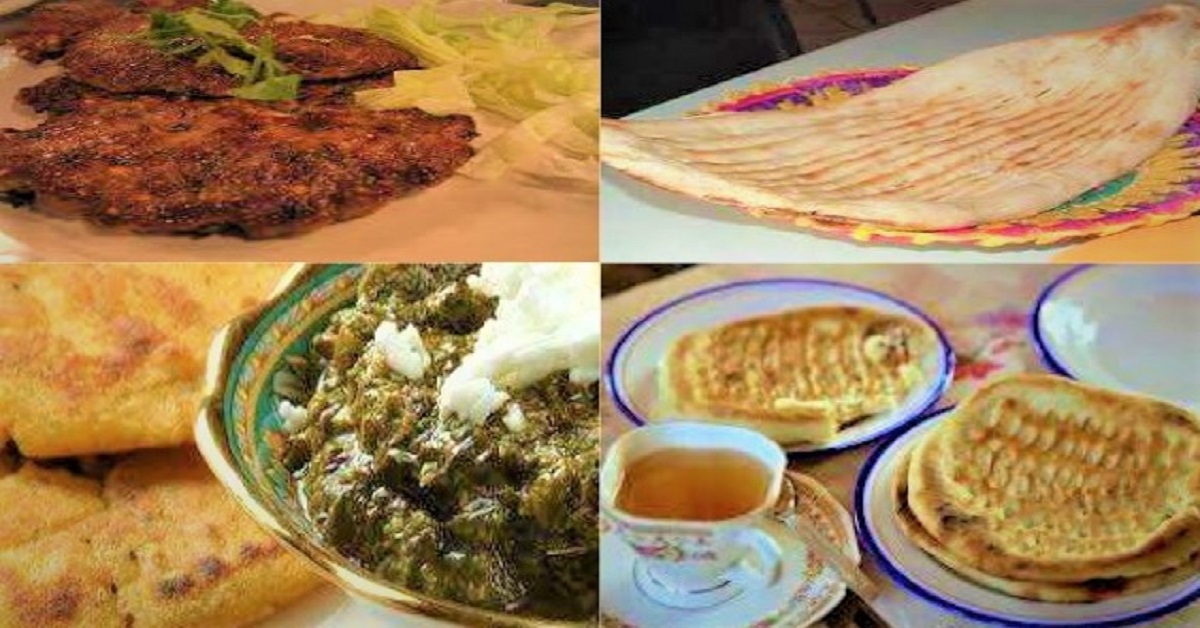 Pushtun Culture Food
Serge, tikka, special long naans, sugi ka halwa, chapli kabab, kawa, kabala palao are among the most popular dishes.
Poetry
Pathan is very well known for poetry; they are patriotic and passionate, as evidenced by their poetic skills. Their famous poets include Khushkal Khattak, Rahman Baba, and  Amir Kror Suri.
Tappa
The most famous and oldest form of Pakhtun poetry is Tappa. The 1st verse is shorter while the next line is longer, yet it represents all human emotions. It is also popular among the Pashtuns that a schoolboy would sing tappa, the elderly in their hujrahs.
It's the only song that is sung at the time of mourning and marriage. In melody, traditional Pashto musical instruments 'mangai' and 'rubab,' are used to sing it.  It has up to sixteen different harmony models and is sung with a full orchestra.
Charbetta
'Charbetta' is another popular type of poetry, consisting of a poem with unique rhythms. Charbetta's are of four varieties. It's usually a four-line poem, but it may also have six or eight verses. In it, all facts of life are addressed. That includes legendary figures' heroism and heroic deeds and often expresses romantic sentiments.
The tempo is generally very swift, and two or more musicians sing it as part of the chorus in which one musician reads the first verse while others recite the remaining lines. A Charbetta's  recitation or singing  is termed 'Tang Takore.'  Charbetta traditionally begins just after the completion of a Tappa.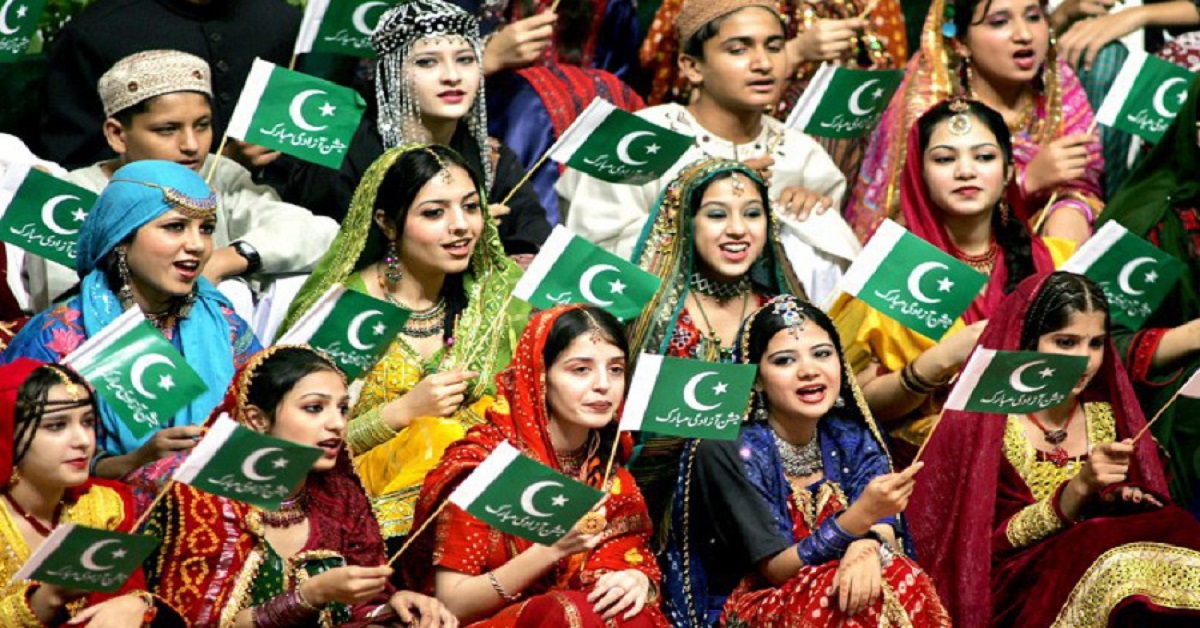 Neemakai
Neemakai has several different forms and is usually Pashtun women compose it. Usually, it is concise (1–3 lines). In the middle of the song, the 1st lines are repeated. And Tappa is usually inserted according to circumstances and subject. Many of these compositions in 'Pashtun' culture are expressed in different areas about love and daily life.
Loba
Loba is popular with the public and is sometimes added to Tappas. It is a type of folk music that tells the story via music. It needs two or more people who respond poetically to one another. Typically, the two parties are the lover and the beloved (the woman and man).
Shaan
In celebrations, like childbirth or marriages, 'Shaan' is sung in family gatherings and social events.
Badala
Badala is a professional folk music style consisting of a ballad or an epic poem. Instruments like harmonium, tabla, and mungey are used. Heroism, romance, tragedy, and  Tribal traditions are some primary themes in Badala. It contains variations since the rhythms of each couplet differ from others. It is traditionally sung at night.
Rubayi
It is a Pashto version of the Ghazal. Rehman Baba's Rubayis are popular with the public, and it is sung before the beginning of Badala. The Rubayi, like with the Ghazals, are strongly influenced by Persian, Turkish, and Arabic poetry.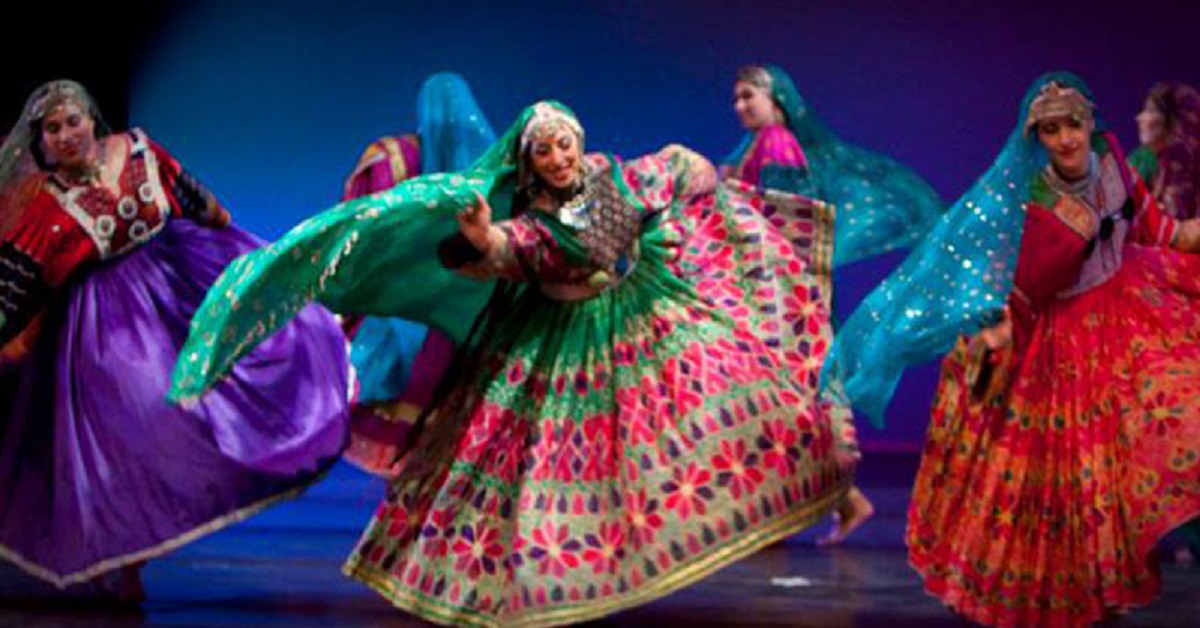 Pushtun Culture Dances
Attan
The dancers dance to the songs. Men and women perform this dance with two to five steps, finishing with the clap, and after that, the performance is repeated. Usually, this dance is performed with the singer dictating the speed and the duration.
Khattak Dance
The Khattak group performs this dance.
Mahsud dance
A special dance performance performed by the Pashtuns Mahsud tribe using rifles. Initially, it was performed during the war but afterward became a traditional dance. The performers dance barehanded and only need big drums. Nowadays, it is performed with guns in the hands of dancers.
Waziri Dance
Two drummers and a flute player play a specific melody. Two individuals exit the circle, move dancing toward drummers, then come back moving and dancing in the same manner.
During the performance, both people turn around two times simultaneously, once towards one another, face-to-face in the opposite direction. They march on separately after doing this while dancing to a gathered audience.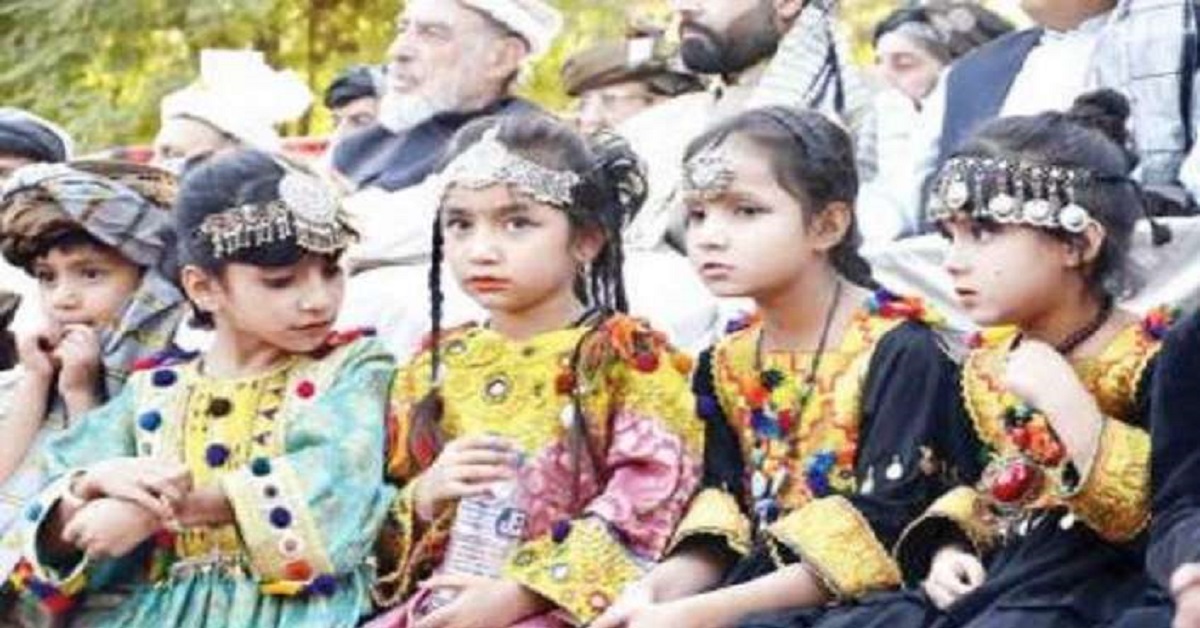 Clothing
Pashtun males normally wear a 'Partoog-Korteh' (Shalwar Qameez in Urdu) with a 'pakul' (Pashtun Hat). Young men typically wear a different hat identical to a topi in the Kandahar area and wear white kufis in Peshawar. Sometimes, tribal chiefs and leaders, including Hamid Karzai and others, wear a 'karakul hat.'
Sports
Some Pashtuns take part in 'buzkashi,' a game introduced during the region's Mughal period. The term 'buz' means 'goat,' and 'Kashi' means 'pulling' or 'dragging.
Though buzkashi is mainly an individual game, alliances are formed between different players. The best players eventually gain a charge between alliances. It is quite similar to 'polo.' KPK Pathans enjoyably play Football.