Khaadi is a Pakistan-based lifestyle and fashion brand that was established in Dec 1998. Shamoon Sultan, the company's CEO and Founder opened the 1st Khaadi outlet in a small store in Zamzama twenty years ago. It has fifty-two stores in seventeen cities throughout Pakistan.
Other than that, it has twenty-two stores in the United Kingdom and several other stores across the world, including the flagship store outside Pakistan in City Center Midriff in Dubai. The brand has over forty outlets in Pakistan and also stores in the UAE and the UK. This article contains all the information about the brand, including Khaadi History.
| Title | Description |
| --- | --- |
| Details | |
| Founded: | December 13, 1999 |
| Founder: | Shamoon Sultan |
| Trading name: | Khaadi |
| Native name: | کھاڑی |
| Type: | Private |
| Industry: | Consumer Goods |
| Khaadi first opened its doors: | 1998 in Karachi |
| Khaadi means: | hand-woven |
| Khaadi has introduced of new Concepts, including: | Khaas (featuring exclusive and limited-edition pieces), Kids (for 2-12-year-olds), Accessories (jewellery, stoles and handbags) and Home (featuring furniture, bedding and bath items). In 2010, Khaadi entered into the international arena by exporting to various regions |
| Khaadi Online store launched in Pakistan: | 2014 |
| Products: | Women Collection, Man Collection, Kids Collection, Unstitched clothes, Bottoms, Khaas, Footwear, Shawls, Handbags, Jewelry, Scarves, Notebook, Tank Tops |
| Location: | Pakistan |
| The number of locations: | 45 stores (2017) |
| Area served: | Asia, Europe, Australia, America, Northern America and the Middle East |
| Products: | Textiles, Apparel |
| Phone: | +92 21 35835472, 35835473, 35835474, 35835475 |
| Address: | F-2A/I, Hub River Road, S.I.T.E., Karachi, Pakistan |
| Website: | www.khaadionline.com |

Khaadi History
In 1999, the 1st store was launched in Zamzama Karachi. Within two years of its establishment, it grew to multi-stores and launched a diverse variety of products. Until 2017, ASA, a leading architecture company, worked as the interior decorator for Khaadi stores in the United Kingdom, United Arab Emirates, and Pakistan.
Expanded its Network
The brand expanded globally in 2010 by opening outlets in the United Arab Emirates, 1st in Dubai and then in Abu Dhabi. Store launches in the United Kingdom were scheduled in 2013. It founded a 1,630-square-foot store in Birmingham's Bull Ring shopping centre in 2014, and other sites include Westfield Stratford City and Westfield London in Birmingham, United Kingdom.
In Sep 2015, the company also launched a branch in Highcross, Leicester, United Kingdom. In Sep 2015, a 22,000 ft2 store was opened in Dolmen Mall Clifton, Karachi.
Allegations by Workforce
Nasir Mansoor, a known figure at labour rights forums and the deputy-general secretary of PNFTU (Pakistan National Federation of Trade Union), dismissed a defensive claim made by Khaadi Headquarters in response to allegations by Khaadi factory employees.
According to allegations, the garment company had violated many of the workers' rights, ranging from failing to provide workers with official written recruitment letters. to refuse to issue mandatory Social Security Institution (SSI) deposits, risking employee job stability & well-being.
Launch of New Products
By 2002, it was manufacturing female's wear, and by 2008, it had grown into female's luxury wear with the launch of Khaadi Khaas. Khaadi transformed into a huge retail brand in 2012, when it planned to grow with the client and launch vibrant lawn prints. It launched furniture, bags, bed sheets, shoes, and accessories, quickly becoming an entire lifestyle brand.
Khaadi's Design Philosophy
Color, heritage, culture, and craft were always vital to the brand's design philosophy. The brand took inspiration from all around the world in order to establish itself as a multinational ethnic brand. Craft and tradition are rooted and woven into the fabric of any item bearing the Khaadi name.
Root Strength of the Brand
The brand's base is proudly Pakistani, respectful of tradition, and committed to making fashion available to everyone. Khaadi provides the best quality for money and is a lovely mix of tradition and modernity, with its vivid colours and imaginative designs.
Story of the Brand
Khaadi's variations are what renders it unique, and it is vital to the brand that customers could happily and proudly share every wonderful part of themselves with the universe. Khaadi was built on the idea that the clothes you wear should allow you to express yourself.
It is providing an opportunity to women to wear vibrant and inspiring dresses at reasonable rates–while celebrating their individuality with each and every design, stitch, & weave. The brand's unparalleled range of ever-changing colours and patterns is constantly pushing the limits of the Pakistani fashion community.
Growth of the Brand
The brand strikes a balance between tradition and modernity. Modernity is expressed in the uniqueness and wide variety of patterns and designs. It gives women the confidence to share a new aspect of their personality via their fashion choices by allowing them to select a style that represents their individuality.
Khaadi Collection
Ready to Wear
Pants
Shalwar
Tops
Bottoms
Dupatta
Camisoles
Stoles
Kurta
Kurta Pants
Accessories
Bags
Earrings
Rings
Necklace
Face Masks
Wallets
Sunglasses
Exchange Policy
Purchases made online could be shipped back for exchange/replacement at the outlet, or customers could contact the customer service team if they wish to send products via courier. Khaadi allows clients to exchange bought goods subject to these conditions. Items could be exchanged if:
The buyer has requested for exchange through a phone call, email, WhatsApp, or SMS within seven business days of invoice of the purchased product.
The customer has mentioned the reasons for exchange in her/his request.
The product is packed in its original container, and its price tag is in good condition.
The original receipt of the product to be exchanged shall be submitted along with the product.
It has no emissions, no smells, no fragrances, no marks or anything that indicates that the product has been used or cleaned.
Items purchased on sale can't be exchanged. If an article purchased at a regular price is later kept in the sale, its exchange would be made at the sale price.
The company has all the rights to refuse or accept an exchange request.
After accepting an exchange offer, the customer service would inform the customer.
These exchange rules don't apply to items to be sent outside Pakistan.
There is no cashback option. The Exchange Policy would be implemented after the customer has ordered the item and has paid the bill or has received his/her order.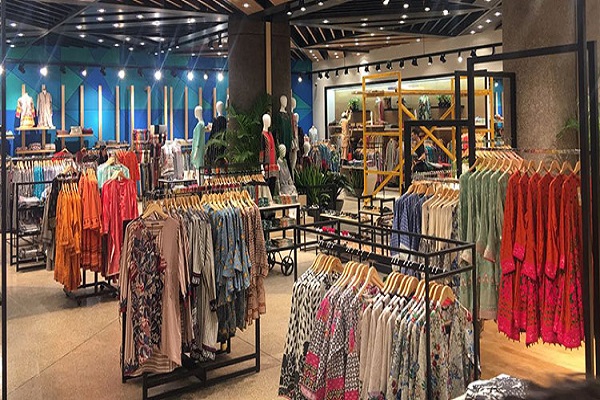 Cancellation Rules
Clients could cancel their order at any point before processing the order.
After the order has been dispatched, the customer would obtain the tracking details and the 'Exchange Policy' would apply.
Khaadi could cancel the order for any reason, and common reasons are: the desired product is out of stock, a price mistake or payment by a credit card is rejected by an issuing financial institute.
Privacy Policy
When registering or ordering on the Khaadi site, the customer may be required to enter his/her name, contact number, email address, credit card information, mailing address, or other information that will help them with their experience.
The company could use this information they obtain from customers when they register, buy, sign-up for the company's newsletter, answer a survey or advertising messages, browse the website, or view and use any other features of the website in the following manner:
To be able to reach customers in the case of any issue with the shipment of their goods.
Process orders and give information and notifications related to orders.
Capable of sending SMS updates about the status of delivering
To allow the company to provide better service to its customers when responding to their customer service queries/requests.
Process the transactions quickly.
To obtain reviews and ratings of products or services.
Shipping & Handling
All orders over Rupees 1,000 qualify for free delivery.
Following the placement of an order, customers would get a verification SMS or call from 'Customer Service Associate' to verify the accuracy of the order.
Orders would be sent to the warehouse for delivery once it is confirmed.
Credit card payments may take more than two working days to process, based on the accuracy of the data given.
Contact Information
Address: 22nd Floor, Sky Tower B-East Wing Dolmen City, 4th Block, Marine Drive Clifton, Karachi Pakistan.
E-mail: [email protected]
Telephone # 0800-74007
Social Media Handles
https://www.instagram.com/khaadi/
https://www.facebook.com/khaadi/