Shahzeb Khan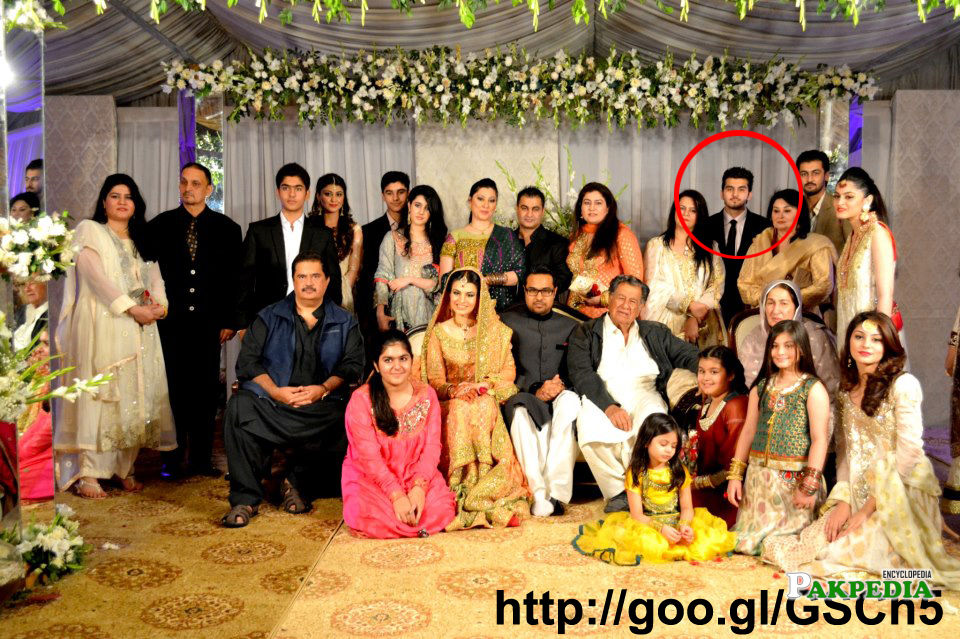 In his sister's walima
Culprit Shahrukh jatoi in jail
With his friends
Biography
Shahzeb KHan was born on January 31 1992 in Karachi. He was a son of DSP Aurangzeb khan and Ambreen Aurangzeb. He was a brother of 2 sisters. On 25th December 2012 he was shot dead by  Shahrukh Jatoi, Nawab Siraj Ali Talpur, his brother Nawab Sajjad Ali Talpur and their servant Ghulam Murtaza Lashari when he was coming back after attending her sister's Walima. His sister was molested by Shahrukh Jatoi and his friend which resulted in fight between Shahrukh and Shahzeb. The issue was solved that time but after time Shahrukh traced Shahzeb and killed him by a fire. 
Murder of Shahzeb khan
Initially after the murder of Shahzeb  no arrests were made, which caused a significant social media movement demanding justice for Shahzeb Khan. On 7 January 2013 Siraj Talpur, Sajjad Talpur and Ghulam Murtaza Lashari were arrested in connection with the murder. Shahrukh Jatoi had fled to Dubai in the meantime, but was later arrested as well.  Eyewitnesses then identified the suspects. After several changes of prosecution personnel, the charges were finally filed in March. In June 2013 the main accused, Shahrukh Jatoi and Siraj Talpur were sentenced to death. The fact that Jatoi was seen smiling into the cameras even at the time when the verdict was read, triggered a lot of negative reactions among the general public in Pakistan. 
[1]
Murder of Shahzeb
Shahzebs Sister reviews
Shahzeb Khan's sister Parishay Khan, said that her brother Shahzeb Khan's case highlights how the justice can be manipulated in Pakistani courts. Various tactics have been used by the accused party to divert people from the main objective of the case, she told The News. She alleged that the powerful Jatoi family are "misleading people by stating that it is a fight against 'Sindhis' whereas it is simply a murder case". She added: "It is a unique case in the history of Pakistan, where a common man stood for his rights against the powerful and wealthy, supported by thousands of people from around the world, who seek to see a change in the system." Parishay said that it was important that the justice was done on merit in this case. "If justice is served it will help create an impact that will affect our upcoming generations and it will prove that no power is above the law, hopefully there will not be another 'Shahzeb' in future. My brother's killing was not merely a case of murder but in itself it was a terrorist act," Parishay told The News. Parishay states, "After Shahzeb's murder, I strongly felt unsafe in Karachi, my brother was killed in front of my house in the presence of several witnesses. The murderers must be punished as this will set an example for others. 
[2]
Shahzeb sisters reviews
Release of Shahrukh Jatoi
Shahrukh Jatoi, the son of an influential feudal, is released from custody on bail on Saturday 23rd December 2017  evening after Shahzeb Khan's father submitted an affidavit in support of the defendant's bail application earlier today on 23rd December. Jatoi and other defendants in the Shahzeb Khan murder case are released from custody after the issuance of release orders by the court.  The release orders for Jatoi and other defendants in the murder case were received earlier by jail officials. Jail officials had confirmed the orders were dispatched from central jail to Jinnah Hospital, where Jatoi was kept in custody.  The session court (South)  had approved the bail of Shahrukh Jatoi and three other defendants in the Shahzeb Khan murder case.  Jatoi was also granted bail in the illegal weapon possession case registered against him on a surety bond of Rs0.1 million.
[3]
Release of shahrukh
Pardon Agreement
According to the details of the pardon agreement between the convicts, Shahzeb Khan's family were paid Rs 270 million. Sources informed Geo News that as part of the agreement, the deceased's family were given a 500-square-yard house in the Defence neighbourhood of Karachi, while his father was given an apartment in Australia. According to sources, the pardon agreement was with Shahzeb's father DSP Aurangzeb. Meanwhile, Shahrukh Jatoi has been admitted to the Jinnah Hospital for the last two months.