Rawlakot, the district headquarter is situated in the heart of district Pounch.It is a saucer-shaped valley which is also known as Pearl Valley due to its natural beauty. Rawlakot is at a distance of 76 kilometers from Kohalla, which is a place near capital of Azad Kashmir  Muzaffrabad . It is linked with  Rawalpindi / Islamabad via Azad Pattan and Dhalkot. Construction of Guoien Nullah road between Rawlakot and Azad pattan has reduced the distance and journey time. During summer place is full of green grass and beautiful flowers including many kinds of roses. The town has bazaars and markets where all the basic commodities and necessities of life.[1] Rawalakot history – Pak
| Title | Description |
| --- | --- |
| Information | |
| Location: | Pakistan |
| Towns: | 3 |
| Type: | Township in Dist. Poonch, Jammu & Kashmir |
| Local Language Name: | راولا کوٹ |
| Province: | Jammu & Kashmir |
| Coordinates : | 33°51′12″N 73°45′05″E |
| District: | Poonch District |
| Region: | Jammu & Kashmir |
| Elevation: | 1,638 m (5,374 ft) |
| Union councils: | 21 |
| Language | |
| Official Language: | Urdu |
| Native Language: | Kashmiri |
| Other Languages: | Urdu,Kashmiri,English |
| Government | |
| Government Type: | Govt of Pakistan |
| Area | |
| Total Area: | 1,010 km2 (390 sq mi) |
| Population | |
| Density: | 375/km2 (970/sq mi) |
| Total Population: | 624,535 |
| Time zone | |
| Time zone: | PST (UTC+5) |
| Codes | |
| Postal code: | 12200 |
| Dialing code: | 05824 |
| Vehicle registration: | Three letters beginning with R and random four numbers |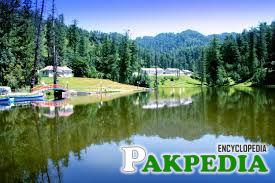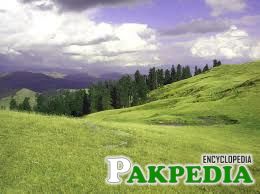 About
History
Rawalakot is surrounding by many villages Tain Patola, Tain, Dera Sadozai, Manjari Shareef, Tain Dhalkot,(Namrala bangoin) Chirooti, Baghina, Pachiot, Datote, Barien, Ballari, Argali, Paniola,  Zairat , Kharian, Laghriat, Singola, Thorar, Mong, Androte, Rehara, Hurnamaira,Tarnuti, Kottera, Barian Pothi, Khayi Gala, Qoiyaan, Kharick, Rairbun, Topa Soon, Kaimon, Titrot, Motialmara, Trar Dewan, Chaire, Chapanidahar, Chuck, Tranni, Dahmni, Parat, Pothi Bala/Makwalan, Kharek, Pakgali, Paniola, Banakha, Khayt Chrian, Mohri Farman Shah,shuja Abad, Cheahr, Barmang, Chak, Dreak, Banjosa, Hussainkot, Hurnamera,Tarnuti, Thorar,Lunjgran bandar, Rehara, Bangoin, Jandala, Timrot, Jehlary and Thala, Pachiot, Bhagiana Shoukat Abad, Nailyaan,Kheeryan, Toli Pir. Bagh District lies to the north and Sudhnuti District lies to the south of Rawalakot.[2] History Pakistan – Rawalakot
Climate
Rawalakot features a subtropical highland climate under the ppen climate classification due to high altitude.The site is at an elevation of 1638 m above mean sea level. Rawalakot is one of the most beautiful valleys of Jammu & Kashmir which is located 80KM away from Rawalpindi and Islamabad. By road it takes two and a half hour to Rawalakot. Rawalakot's weather is quite erratic. However, the climate of Rawalakot can be divided into four seasons, namely spring, summer, autumn and winter. Rawalakot has mild to warm temperatures during the spring and autumn, humid temperatures during summer and cold to snowy during the winter. The temperature can rise as high as 38 C (100 F) during the mid-summer months and drop below 15 C (5 F) during the winter months. Snowfall occurs in December and January, while most rainfall occurs during the monsoon season stretching from July to September.[3] Meteorological – Department
Demography
Rawalakot and its surrounding areas have a population of over 500,000. Its Population includes(Mir,Butt), Awans, Abbasis, Kianis, Syeds Gardezis, MUGHAL (Douli, Mirza, Baig, chughtai & Hotil or HOTI largest Mughal tribe in UC BANGUIN and many others. There is also a significant number of people from other regions who live in Rawalakot for sake of employment in the government sector.[4] Demography – Rawalakot
Place to Visit
Banjosa
It is situated at a distance of 19 km from rawalakot city. It is located in tehsil Hajira, district Poonch (AK).It is a planned tourist area. Banjosa is a beautiful lake surrounded by green mountains offering an awesome view to tourists. A few rest houses are constructed in surroundings of lake. Weather is pleasant in summer with occasional snow fall in winter.[5] Visiting place – banjosa
Toli Pir
It is located on Toli Pir road at a distance of 40km from Rawalakot city.
Toli Pir is considered as the most beautiful and attractive point in Rawalakot. It is the origin point of three different mountainous ridges. There are some old remains of Mazar at the highest top of Toli Pir. Weather is pleasant in summer with heavy snowfall during winters.
Poonch River
It is located on Hajira-Kotli road, at a distance of 40 km from rawalakot city.It is at elevation of 886m above sea level. The water passage is quite long and wide at locations. Weather is pleasant in summers and cold during winters.[6] Poonch River – rawalakot
Tatta pani
It is located on hajira road at a distance of 45 km from rawalakot city. Tatta pani is famous for its Hot water springs coming out of ground that falls in river poonch and this place is named after these hot water springs (tatta in Punjabi means hot). These are sulfur water springs with extremely high water temperature however existing hot water baths were destroyed during flood in river poonch. Here weather is hot in summers but cold during winters.Rawalakot is considered as the pearl of Kashmir which itself is known as heaven on earth. It carries extreme natural beauty .it does not have rich culture but it is mainly renowned for its natural beauty and tourism. People at villages are generally poor and increased numbers of tourists are one source of their employment and source of income.
Transport
Road links
The road passing through Jalooth-Paniola connects Rawalakot to Bagh and  Muzaffarabad . The other road that passes through Mohri Farman Shah, Shuja Abad is the shortest possible road link that connects Rawalakot city with Bagh.  Murree ,  Islamabad and  Rawalpindi  are in a southward direction from Rawalakot. The town has another road link with Kotli.Rawalakot Airport is non-operational, as there is no demand for the air service provided by  Pakistan  International Airlines. The airport has been closed since 1998. However, plans are to restart it soon.[7] Roads links – Transport
Travel routes
Construction of the Ghazi-e-Millat road (also known as Guoien Nala road) between Rawalakot and Azad Pattan has considerably reduced travel time, it is main road which is connecting  Islamabad / Rawalpindi to Rawalakot city. A bus across the LOC, the Poonch-Rawalakot bus has helped to re-establish ties across the conflict torn region.
Others
Education
In addition to the Agriculture University of Azad Kashmir, Now The University of Poonch Rawalakot, UPR publishes the newsletter quarterly. You can find the updated information on recent activities and events. New appointments, events, student activities. Rawalakot has a medical school ; Poonch Medical College, a Government College for men and women, numerous higher secondary schools/high schools, and a number of private schools. During the earthquake of October 8, 2005, many degree colleges were badly damaged. Most have been rebuilt so for.[8] rawalakot education – pak
Communications
Two privately owned cable television systems are available in Rawalakot, which carry Pakistani and international television programs. In addition, A local FM radio station named Voice of Kashmir FM 105 is also functioning in the area. This radio station is part of a network of three radio channels. The other two channels are VOK FM 105.6 (Bagh) and VOK FM 105.4 (Muzaffarabad). Cell phone services are also available in this region. They include major cell phone operators: Zong, Mobilink, Ufone, Warid Pakistan, Telenor and SCOM. PTCL Wireless telephone service is also available here. SCO-the local phone company is operated by . This telecom provider is responsible to provide landline telephone network with minority shares of other operators. All major mobile phone companies operating in Pakistan provide their services in Rawalakot. Broadband internet access is available from DSL. WiFi hotspots are also available to a very limited areas that include some parts of Rawalakot city, Dehra & Kharick.[9] historypak – com
Living style Food and language
People of rawalakot are considered as hard-working and physically strong as in villages people live upon farming so their body complextion which is fair and physical strength is generally adopted to tough climatic and geographical area(i-e hilly).
In surronding areas and villages of rawalakot people mainly rely on their own production of vegetables or they bring up and hunt down animals for food. Their famous or favorite food are (saag with makai, gushtabey (kind of koftay) etc.
They generally speak hindku and Kashmiri and in villages people live on basis of joint family system but in city people are maintaining standarad of living by acquiring all basic necessities of life.