Nishtar Dental College (NDC) is a tertiary care dental setup located in Multan Punjab Pakistan that provides dental health care facilities primarily to the city of Multan and generally to the entire Southern Punjab region. It also caters the patients from adjoining areas of interior Sindh, Balochistan and Khyber Pakhtoon Khwah.
| Title | Description |
| --- | --- |
| Details | |
| Type: | Public |
| Location : | Multan, Pakistan |
| Affiliations : | University of Health Sciences, Lahore |
| Motto : | Learn to serve |
| Established : | 1974, Dental Section, Nishtar Medical College |
| Principal : | Prof. Dr. Riaz Ahmed Warraich |
| Academic : | Staff 72 |
| Administrative: | Staff 150 |
| Undergraduates: | 235 |
| Postgraduates : | 35 |
| Address: | Jail Rd, Multan |
| Hostel For Female Students: | Tariq Hall (previously resided by boys) Rafida Hall |
| Hostel for Male Students: | Ibn-e-Sina Hall Iqbal Hall Razi Hall Qasim Hall |
| Pricipal: | Prof Kamran |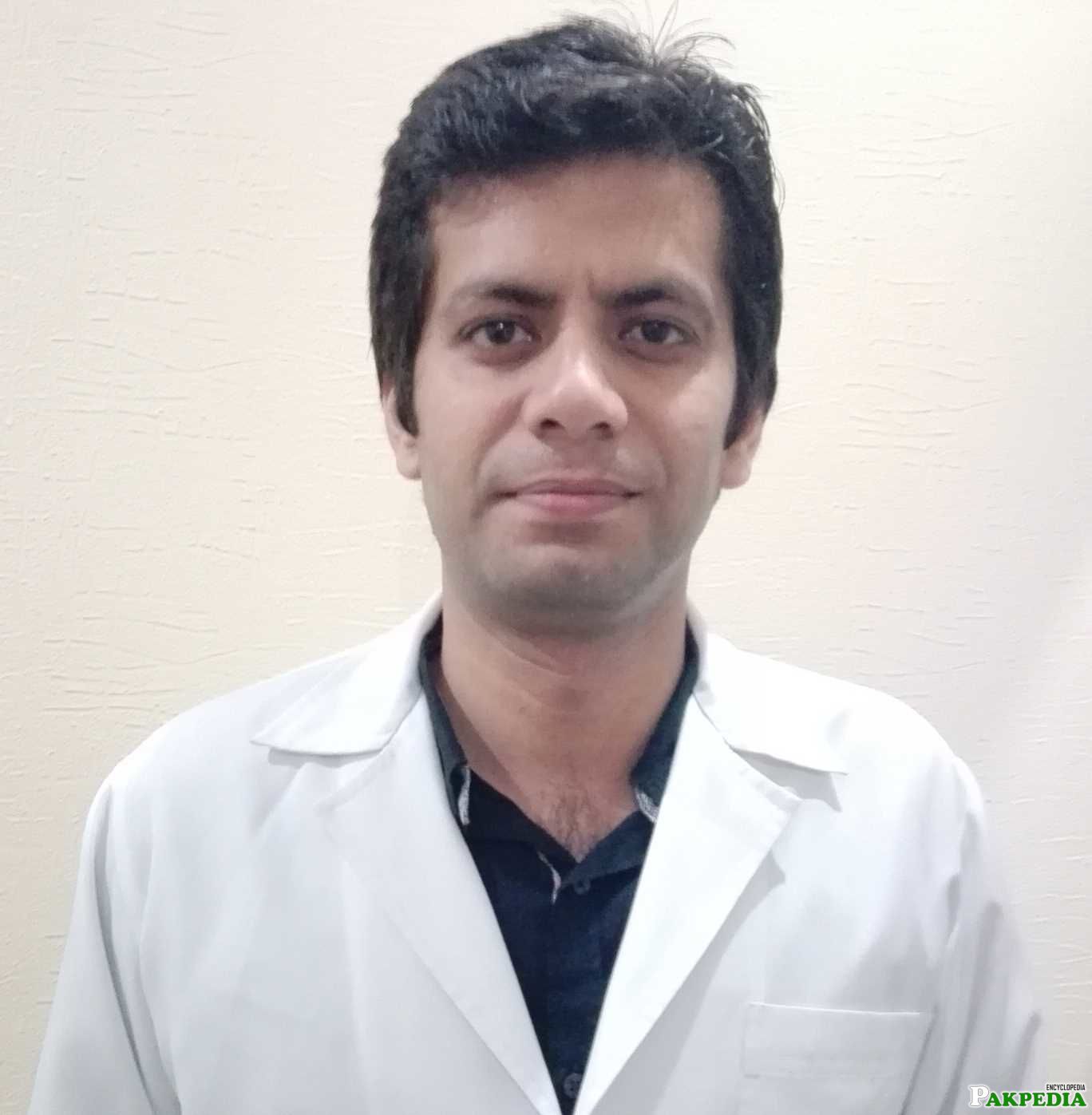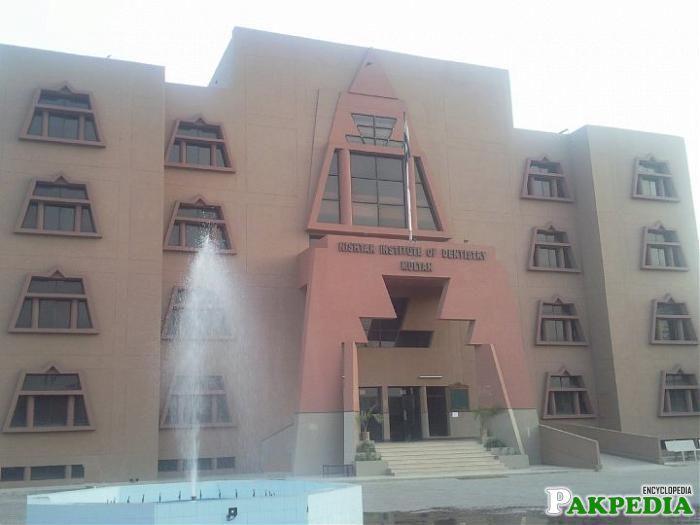 Principal
Prof Kamran Salick took over the charge of the Principal, Nishtar Medical College, Multan, on 19th September, 2014. He graduated from King Edwards Medical College, Lahore in 1982. Following graduation, he worked at Mayo Hospital , Lahore as house office, registrar and senior Registrar. During this period, he received training in orthopedic surgery and was awarded FCPS (orthopedic surgery) by the College of Physicians & Surgeons of Pakistan. He worked as Assistant Professor of Orthopedic Surgery at Fatima Jinnah Medical College, Lahore and Associate Professor Orthopedic Surgery at Nishtar Medical College, Multan and Rawalpindi medical College, Rawalpindi from 1990 to 2000. Following promotion, he was posted as Professor of Orthopedic Surgery at Fatima Jinnah Medical College, Lahore. He held that office and in addition, performed administrative duties as Medical Superintendent of Ganga Ram Hospital from 2001 to 2003. He was transferred back to Nishtar Medical College, Multan in 2003 and has been working as Head of the Orthopedic Surgery since. He had been Chairman of disciplinary committee of Nishtar Medical College from 2007 to 2014. He is member of Board of Management of Nishtar Medical Institution.
He has published numerous research articles in national and international literature. He is a member of National & International faculty of AO foundation, Switzerland. He is member of panel of examiners and paper setter of the College of Physicians & Surgeons of Pakistan and University of Health Sciences, Lahore. [1] Principal lmdc.edu.pk
General Information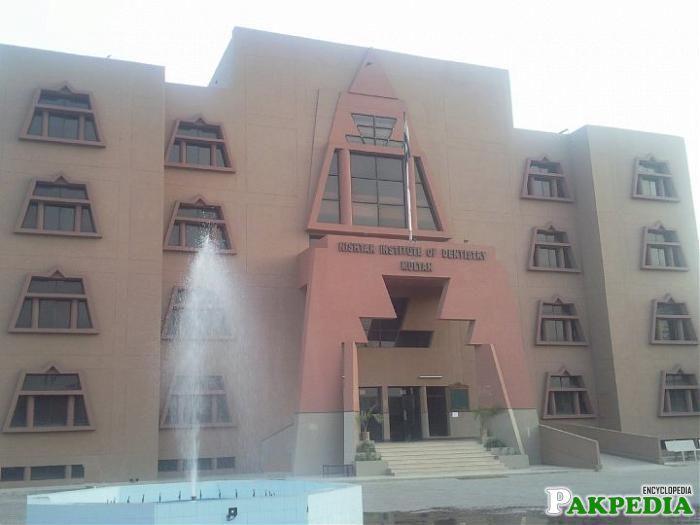 Nishtar Medical College is located in Multan, Punjab, Pakistan. It is named after the politician Sardar Abdul Rab Nishtar. It is among the most prestigious educational institutes in Southern Punjab. Formed in 1951, it is the 3rd oldest medical institution of Pakistan. Nishtar medical college is affiliated with Nishtar hospital which has a capacity of 1800 beds. The college supports 1600 students in total.
Location and Overview
The college is located at a distance of 3 km from the city centre. The campus is spread over 20 acres (81,000 m2) of land. The Nishter Hospital is located adjacent to the college. Nishtar Hospital is one of the largest hospitals in Pakistan. The total are of the entire campus, hospital and hostel area is more than 112 acres.
The college was financed with governmental and private support from local philanthropists. As one of the oldest medical colleges of Pakistan, it has produced several generations of doctors and dentists.
The city of Multan is one of the hottest localities of Pakistan; this is reflected in architecture of the college and hospital high ceilings and large windows are commonplace.
The college itself is spacious, with the various academic departments housed around a central quadrangle. The quadrangle is a large garden used for student functions and gatherings. There is an attached hospital, adjacent hostels, and faculty residential colony. The college as well as the hostels are nostalgic of old Islamic architecture. The buildings added to the campus in the 1960s to early 1980s were designed by A. R. Hye.
In the past the student body was predominantly male with quite active roles in the political aspects of the country. This past conservatism has slowly eroded and now the college today has a considerable – or more appropriately – majority – female population.
The first lecture was delivered by the then Assistant Professor of Physiology Dr. Afzal Rahman. The founding principal was Dr. Jamal Bhutta. Later well-known luminaries like Prof. Hayat Zafar who upgraded the hospital most after its first principal took the position of Principal. Professor Hayat Zafar later headed the Pakistan Medical and Dental Council and the College of Physicians and Surgeons of Pakistan. Professor Rauf Khan, Prof. Zafar Haider, and Prof. Gulzar Ahmed were amongst its longest-serving faculty.
A large and busy hospital with large catchment, NMC has always been a hospital for getting good for hands-on experience in the medical and, especially, surgical practices.
Students from several countries study at the institute. The overall ranking of this college is impressive within Pakistan as well as in Middle East. The institute has produced Palestinian, Jordanian, Saudi Arabian, Yemeni, Mauritian, Somali, Nigerian, Libyan, Sudanese, U.A.E, Iraqi, Bengali, Afghani, Maldivian, American, Canadian, U.K., Sri Lankan, and Nepalese doctors.[2] Overviwe location lmdc.pk
Admissions were at one time arranged by the Economic affairs section of the Federal Government. It is now administered by the Higher Education Commission, Islamabad.
Programs
The college has the following programs:
* MBBS (Bachelor of Medicine and Bachelor of Surgery)
* Diploma progammes ( DCP, DTC&D, DCH, DOMS, DA )
Nishtar Medical college is recognized or training of postgraduate trainees of the College of Physicians & Surgeons of Pakistan (CPSP), Royal colleges of Physicans & Surgeons of Edinburgh, England, Glasgow and Ireland.
Departments
The college has the following departments:
Basic science departments
Community Medicine
Forensic Medicine
Pathology
Pharmacology
Physiology
Medicine and allied departments
Cardiology
Chest Medicine
Dermatology
General Medicine (Four Units)
Neurology
Nephrology
Pediatric Medicine (Two Units)
Psychiatry and Behavioural Sciences
Radiotherapy
Surgery and allied departments
Anesthesiology
General Surgery (Four Units)
Neurosurgery
Obstetrics and Gynaecology (Three Units)
Ophthalmology
Orthopedics (Two units)
Otorhinolaryngology
Pediatric Surgery
Plastic Surgery
Thoracic Surgery
Urology