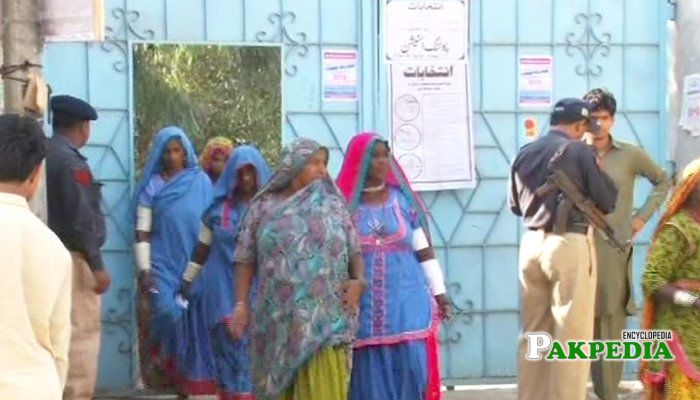 Ghotki
PML-F
ECP
Pakistan Muslim League F
PML-F aims to realize the founding vision of Pakistan through building a knowledge economy with modern infrastructure and world class human resource, building globally competitive high value agriculture and manufacturing sectors, strengthening national democratic institutions, establishing good governance & justice, ensuring equitable access to economic opportunity, alleviating poverty, protecting freedom of media, and providing quality social services to all.Their vision is a strong, democratic, developed, prosperous and just Pakistan in which every citizen enjoys equal opportunities to develop and grow without any discrimination and a harmonious society based on universal principles of social justice as enshrined in golden teachings of Islam.
[1]
Pakistan Muslim League (F)
Nominated For Senate Election
The by-poll for PS-7 constituency is underway in Ghotki.A tough contest is expected between the Pakistan Peoples Party (
PPP
) candidate Mian Abdul Bari and Pakistan Muslim League - Functional's (PML-F) Mian Abdul Malik.The PS-7 seat was vacated after the death of
Sindh
Assembly's member Ahmed Ali Khan. As many as 179,000 people will exercise their right to vote, by casting their votes at 163 polling stations in the constituency.The Election Monitoring officer Noor Muhammad had imposed a fine of 50,000 rupees each on both candidates on Sunday 4 March 2018 for violating election rules.Law enforcement agencies, including the Rangers, are ensuring a smooth voting process. Nearly 3,500 police officers including six SPs, 2 ASPs and 11 DSPs are deployed at polling stations to ensure strict security.
[2]
PS-7 by-Poll underway in Ghotki
LostPS-7 Constituency in Ghotki
The PPP candidate Mian Abdul Bari Pitafi defeated the PML-F's candidate Mian Abdul Malik in the by-poll held for PS-7 constituency in Mirupur Mathelo, Ghotki on Monday 5 March 2018 .A tough contest was witnessed between the PPP candidate Abdul Bari Pitafi and the PML-F candidate Mian Abdul Malik. According to unofficial results, Pitafi secured 48,114 votes while Majan got 36,986 votes, The PPP candidate according to unofficial results won with a lead of over 11,000 votes. The PS-7 seat was vacated after the death of Sindh Assembly's member Ahmed Ali Khan.
[3]
 Lost  PS-7 Constituency in Ghotki