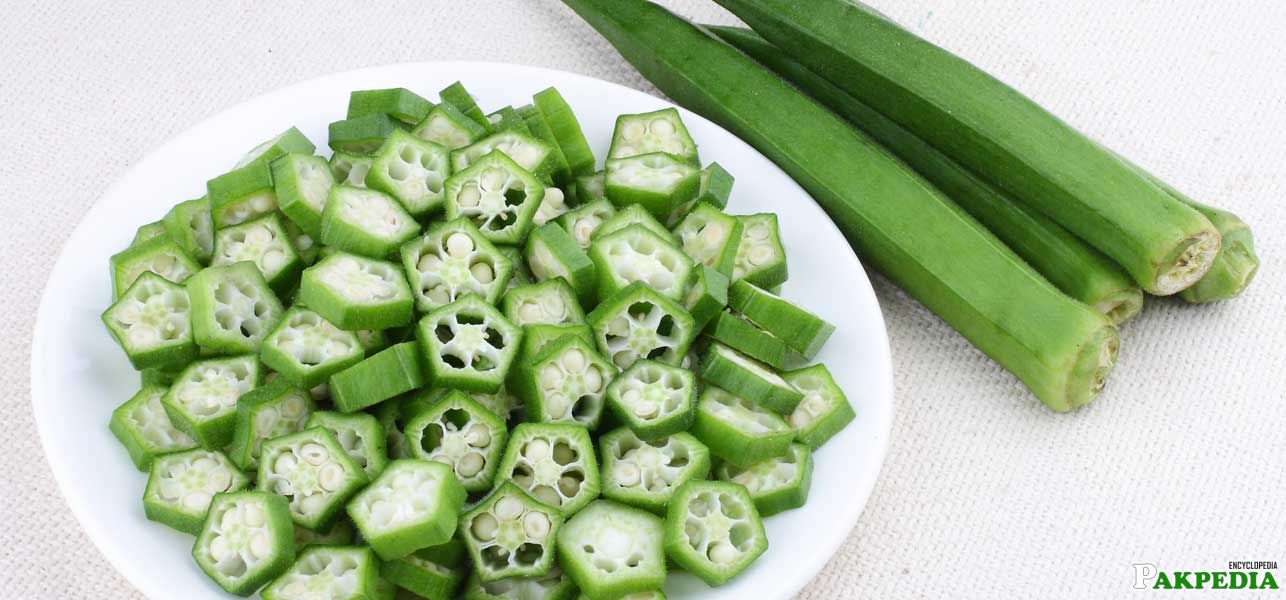 Lady finger, also known as okra or gumbo in English and bhindi in Hindi, is a green vegetable that is packed with nutrients. High in vitamins, mine
Amazing Benefits Of Okra/Lady's Finger (Bhindi) For Skin, Hair, And Health
Lady Finger Plants
Salted egg with lady finger
Lady Finger salad
Nutrients in Lady finger
Following are the nutrients that contribute to the benefits of lady finger.
Dietary fiber (9 % )
Folate
Pyridoxine
Thiamine
Vitamin C, Vitamin A, Vitamin K
Copper, Calcium , Potassium , Iron, Magnesium, Manganese, Zinc �and Phosphorus
Benefits of Lady Finger
The low calorie content of Okra (30 kcal / 100 gm) and its high fibre content make it a suitable food for weight loss. It provides minimum calories and its high fibre levels help in keeping you full for longer.
Okra contains soluble fibre pectin. Pectin helps in lowering bad cholesterol and prevents atherosclerosis by helping in elimination of deposited cholesterol and clots.
Controls blood sugar levels
This benefit of lady finger may be attributed to its fibre content. Eugenol a type of fibre, helps in slowing down digestion and absorption of sugar from the blood stream. Hence it helps in avoiding sugar spikes after meal and stabilizes the blood sugar levels. Its fibre further helps in lowering blood sugar levels.
The fibre content of lady finger helps in better digestion, and regularization of bowels. Pectin swells up in the intestine and helps in easier elimination of waste from the intestine. People suffering from constipation benefit from regular consumption of ady finger.
Lady finger is an absolutely essential food for ladies who are trying to conceive. Okra contains folic acid / folate. Folate helps not only in conceiving, but also helps in the development of fetus and prevention of miscarriage. Folate helps in the formation of neural tubes of the fetus.x
Another important benefit of lady finger is that it contains Vitamin C which helps in improving immunity.
Lady finger contains iron and folate and Vitamin K, nutrients that help in treating and avoiding anaemia.
Prevention of colon cancer
Like all other high fibre foods, lady finger too helps in prevention of colon cancer by keeping the digestive system intact and functioning properly.
The Vitamin A and beta carotene present in lady finger may be helpful in improving eyesight.
Treatment of dandruff and lice
Okra is used as home remedy for dandruff and lice. Cut okra horizontally and boil in water, add lemon to this water and use this water for rinsing hair.
Skin Benefits of Okra
Dietary fibre for healthy skin[3] Skin Benefit of Okara  Okra comes with a lot of dietary fiber. It is also high in metabolism, and thus keeps the digestion problem away. Proper digestion reflects through a healthy-looking skin.
Vitamin C for younger skin  Vitamin C found in okra actually helps maintain a younger looking skin. It aids in repairing body tissues. This in turn helps keep your skin younger and also makes it look more vibrant.
Prevents skin pigmentation The nutrients found in okra actually helps to prevent skin pigmentation. It is useful for rejuvenating ïyour skin and repairing damages.
Hair Benefits of Okra
Bouncy hair [4] Hair Benefit of  Okara If you are tired of your distressed hair, try using Okra to get that bounce back. Boil okra with some water and the transparent mucilage that you get can be used to get your bouncy hair back.
Hair conditioner  The same mucilage can be used as hair conditioner. Wash your hair and squeeze out excess water. Massage the watery mucilage through your hair and rinse thoroughly with water.
Scalp moisturiser  Okra is an excellent moisturizer for your dry and itchy scalp. It leaves your hair feeling soft and isnt harmful like other cosmetics available in the market. It is great for people with unruly, curly and lifeless hair.
Fights dandruff  Lady finger improves the overall scalp condition and fights dandruff. It moisturizes your scalp and keeps dandruff away.
Shiny hair  Lady finger, when used as a hair rinse, gives great shine to your hair. You can give your regular conditioner a miss once in a while and take care of your hair the natural way.
Tips for usage
After washing, pat it dry completely, using a dry towel.
You can then store it in a zip-lock bag and leave it overnight in the fridge before using it next day. This will make it less slimy while cooking. This will make okra freeze solid.
Add okra immediately to your dish after taking it out from the refrigerator. You can use it as whole or chopped.
Always trim the ends before adding it to your dish.
Dont allow it to thaw to avoid it from sliming out.
Tips for cooking
To avoid too much sliming, fry it in oil a little before adding all spices. This reduces the slime to a great extent. Remove okra from the pan and set aside and add it towards the end after you have prepared the rest of the dish.
Soak it in vinegar or lemon water before using it. Another option is to add lemon or vinegar to the dish itself to cut down the slime.
Blanch okra for 3-4 minutes to reduce the slime and add to the dish when it is almost cooked.
Lady finger recipes
We all have Lady finger the normal way, i.e, in form of vegetable dish. Here is a recipe that is quick, tasty and different too.
[6]
Lady finger receipes
Grilled Lady finger
Ingredients: Lady finger, grapeseed oil or olive oil, salt and lemon juice.
Procedure: First prepare the charcoal grill on high heat flame. Trim the ends or the stems of the okra. Now toss it in oil thoroughly so as to cover it with oil. Place okra on charcoal grill and cover with a lid. Let it remain covered till you see grill marks on okra. It should look a little charred on the edges. Turn it thereafter and let it get grilled on the other side as well. Once done, remove it from the grill and sprinkle some salt and lemon juice and enjoy your grilled hot Lady finger.
Botany and Cultivation
The species is a perennial,
[7]
Perennial Plant
often cultivated as an annual in temperate climates, and often grows to around 2 metres (6.6 ft) tall. It is related to such species as cotton,
[8]
Cotton wikipedia
cocoa, and hibiscus. The leaves are 10.20 centimetres (3.97.9 in) long and broad, palmately lobed with 57 lobes. The flowers are 48 centimetres (1.63.1 in) in diameter, with five white to yellow petals, often with a red or purple spot at the base of each petal. The fruit is a capsule up to 18 centimetres (7.1 in) long with pentagonal cross-section, containing numerous seeds. Abelmoschus esculentus is cultivated throughout the tropical and warm temperate regions of the world for its fibrous fruits or pods containing round, white seeds. It is among the most heat- and drought-tolerant vegetable species in the world and will tolerate soils with heavy clay and intermittent moisture, but frost can damage the pods. In cultivation, the seeds are soaked overnight prior to planting to a depth of 12 centimetres (0.390.79 in). Germination occurs between six days (soaked seeds) and three weeks. Seedlings require ample water. The seed pods rapidly become fibrous and woody and, to be edible as a vegetable, must be harvested when immature, usually within a week after pollination. Okra is available in two varieties, green and red. Red okra carries the same flavor as the more popular green okra and differs only in color. When cooked, the red okra pods turn green. The most common disease afflicting the okra plant is verticillium wilt, often causing a yellowing and wilting of the leaves. Other diseases include powdery mildew in dry tropical regions, leaf spots, and root-knot nematodes.