Ignite (formerly National ICT R&D Fund) was established in November 2006 by Ministry of Information Technology & Telecom, Government of Pakistan. Ignite is mandated to fund commercialization of research in fourth industrial wave technologies and ecosystem development initiatives to fulfill its mission of creating a knowledge economy.
      
| Title | Description |
| --- | --- |
| Details | |
| Type: | Company |
| Traded As: | Support research and development projects proposed by industry and academia |
| Industry: | Ignite(National Technology Fund) |
| In Urdu: | اگنائٹ(نیشنل ٹیکنالوجی فنڈ) |
| Founded: | Ministry of Information Technology & Telecom, Government of Pakistan |
| Founded in: | January 2007 |
| Key People: | Ms. Anusha Rahman Khan, Mr. Rizwan Bashir Khan, Mr. Mudassar Hussain, Mr. Syed Raza Shah, Mr. Zahoor Ahmad, Mr. Akbar Jamal Shaukat, Dr. Shahid Qureshi, Mr. Khawaja Saad Saleem, Mr. Yusuf Hussain |
| Product: | R&D fund is contributed in the form of a certain percentage of gross revenue generated by all telecom service providers in Pakistan. |
| Owner: | Mr Yousuf Hussain |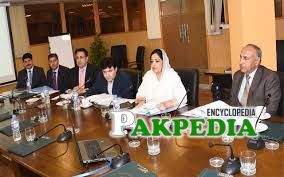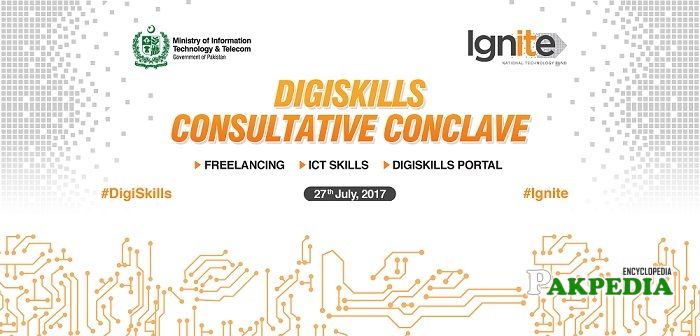 Introduction

The emerging information and knowledge age and the accompanying technological revolution are heralding a new economic and social order characterized by the development and exploitation of information and communication technologies (ICT) within all spheres of human endeavor. This era is giving rise to theofand knowledge based economies with traditional economic, industrial and commercial activities  being made more efficient and productive by incorporating knowledge driven processes. [1] Ignite 
Information economy-source of quality jobs
The knowledge and information economy has emerged as a new source for the creation of quality jobs, wealth generation and redistribution, rapid economic development and prosperity as well as a means for facilitating competitiveness. With the emerging information age, information and communication technologies are seen by a number of countries as critical for achieving progress in economic and social development. These technologies are offering developing countries like Pakistan a window of opportunity to leap-frog the key stages of industrialization and transform their agriculture dominated economies into service-sector driven, high value-added information and knowledge based economies that can successfully compete in the global village.
Purpose for creating Ignite
Pakistan has witnessed a phenomenal growth in its telecom industry. The government of Pakistan has mandated that a certain percentage of gross revenue generated by all telecom service providers be allocated to development and research of information and communication technologies with the vision to transform Pakistan's economy into a knowledge based economy by promoting efficient, sustainable and effective ICT initiatives through synergic development of industrial and academic resources. To achieve this vision Ignite (Formerly National ICT R&D Fund) has been created. 
Goals
The vision of creating Ignite will be realized by pursuing the following goals:
Cultivate industry-academia partnership by funding concrete development and research initiatives.
Enhance the national ICT related human resource development capacity manifolds by facilitating industrial demand focused human resource capacity building and R&D capabilities in the country and promoting ICT related educational programs and activities.
Make Pakistan an attractive destination for service oriented and research and development related outsourced jobs.
Use ICT as a tool for wealth creation and upward mobility for economically challenged groups of citizens.
Spread the ICT activities on a true national level. 
Mission
The mission of Ignite technologies Pakistan is to fix the innovation value chain in Pakistan.
Source of Funding
Financial support for Ignite (Formerly National ICT R&D Fund) Company is provided by the Federal Government which in turn collects the prescribed contributions from the relevant PTA licensees operating in the telecommunications domain including the following:
Fixed Line Operators
Cellular Operators
Data Service Providers
Useful Links
Ministry of Information Technology
Ministry of Information Technology (MoIT) is the national focal Ministry and enabling arm of the Government of Pakistan for planning coordinating and directing efforts to initiate and launch Information Technology and Telecommunications programs and projects aimed at economic development of the country. Details.
Universal Service Fund
Universal Service Fund was established by the Government of Pakistan (Ministry of Information Technology) to spread the benefits of the telecom revolution to all corners of Pakistan. USF promotes the development of telecommunication services in un-served and under-served areas throughout the length and breadth of the country. Details.
Pakistan Software Export Board
Pakistan Software Export Board (PSEB) is an apex Government body mandated to promote Pakistan's IT Industry in local and international markets. PSEB facilitates the IT industry through a series of projects and programs in infrastructure development, human capital development, company capability development, international marketing, strategy and research, and the promotion of innovation and technologies. 
IT Portal
it.org.pk is the premier end-to-end solution and service provider, serving businesses in diverse industries including Financial Services, Telecommunications, manufacturing, Logistics, Oil & Gas, Defense and the Public Sector. PORTAL/ BRAND NAME Companies along with alliance partners provide an unmatched level of domain expertise with a result-oriented approach. The Companies has delivered business value, to empower organization with innovative and scalable technology solutions that increase their competitive advantage, customer retention, and better profit margins.
Higher Education Commission HEC
Human Resource Development: HEC has embarked upon a program to develop the human resources in the country through launching new scholarship programs for students, teachers, scientists or technologists.
Research & Development: HEC has launched a number of research support programs. The programs provide funding to enhance skill levels and working conditions for researchers and research students.
Intellectual Property Organization of Pakistan IPO
Intellectual Property (IP) is critical for competitive economy in the back drop of ongoing globalization. Sustainable economic growth now depends largely on Hi-tech R&D base and efficient knowledge input. The new concept of IP based nation is gaining ground because it is Intellectual Property which enables technology creation and technology transfer by providing the necessary enabling environment. Details.
Technical Education and Vocational Training Authority TEVTA
Mission Statement of TEVTA: To enhance global competitiveness in Punjab, through a quality and   productive workforce by developing   demand driven, standardized, dynamic and integrated technical education and vocational training service. Details.
World Intellectual Property Organization
The World Intellectual Property Organization (WIPO) is a specialized agency of the United Nations. It is dedicated to developing a balanced and accessible international intellectual property (IP) system, which rewards creativity, stimulates innovation and contributes to economic development while safeguarding the public interest.
Board of directors
S. No
Name
Designation
1. 
 Ms. Anusha Rahman Khan
 Minister of State for IT & Telecom
2. 
 Mr. Rizwan Bashir Khan
 Secretary, IT & Telecom
3. 
 Mr. Mudassar Hussain
 Member (Telecom)
 4.  
 Mr. Syed Raza Shah
 Member (IT)
5. 
 Mr. Zahoor Ahmad
 Senior Joint Secretary
 Finance Division, Ministry of Finance
6. 
 Mr. Akbar Jamal Shaukat
 Program Director, CNS Group of Companies
7. 
 Dr. Shahid Qureshi
 Program Director, Center for Entrepreneurial   Development, IBA Karachi
8. 
 Mr. Khawaja Saad Saleem
 Managing Director, Nayatel (Pvt) Ltd, Islamabad
9.
 Mr. Yusuf Hussain
 CEO, Ignite (Formerly National ICT R&D Fund)
 New Thematic Areas
The following R&D themes have been approved by Board of Directors of Ignite (Formerly National ICT R&D Fund):
Artificial intelligence and Big data
Cloud infrastructure and Cyber security
Internet of things
Augmented and virtual reality
Wearables and implantables
Shared economy
Robotics
3D/4D printing
Neurotech
Blockchain
Recently funded projects
Smashing Retail Out of the Box with DealSmash
Everyone has experienced the frustration of not being able to avoid the spam that comes with marketing avenues of all kinds including SMS, emails and what not! For retailers and customers alike, DealSmash Recommender System, which is essentially the spam filter or modern marketer's funnel, provides contextual awareness and personalized recommendations to retail customers. 
Smart hearts saving lives

The purpose of the project is to develop stent system integrated with a smart displacement sensor; this diagnostic tool will be consolidated a Frequency (RF) component. The resulting product will combine the advantages of a Coronary Stent system, along with non-invasive monitoring capabilities. 
Cost savings on coastal cables

Wouldn't it be useful to know the lifespan of any given thing or object? This project is addressing a pain point that is known to every citizen lifespan of ABC (Aerial Bundled Cables) that are overhead power lines using multiple insulated phase conductors bundled tightly together. The primary goal of the project is to predict the remaining useful life of ABC cable installed in Karachi in recent past. 
Fast Track Diagnostics Ease TB Dangers
a portable optical sensor is being developed for on-site diagnosis of tuberculosis (TB); a disease which is known to every second household in Pakistan. The overall goal of the project is to develop an easy to use non-invasive, accurate, sensitive, and label free optical sensor that provides immediate TB diagnosis without the aid of specialized laboratory personnel. The sensor will also be easily portable to remote areas with lack of healthcare infrastructure. 
The Drug DatabaseQuality Hand in Glove with Nature

A comprehensive database for the identification of natural products using ESI-MS/MS is non-existent due to unavailability of purified natural . Dr. Syed Ghulam Musharraf has taken this upon himself to develop such a spectra library of over 5,000 compounds (available at ICCBS, Molecular Bank) included within software that is equipped with a search engine. This database, which will be the first of its kind in the world, has already generated interest across the globe amidst health diagnostic companies which are eager to subscribe to it. Ingredient verification of herbal medicines and natural cosmetics should become far easier, quicker and dependable with such an online database, which will also boost research. 
Sustaining Systems for Real Time Rural Irrigation

The proposed project is developing a sustainable irrigation management information system, using microwave signals information of telecommunication networks to estimate climatic parameters, and optimizing water productivity. 
Bat it Out of the Bandstand 3D Style

In a cricket-crazy nation, it makes sense to have a product dedicated to surging performance of batsmen. This 3D automated live cricket batting coach is designed to extract live 3-dimensional human body joint data (20 joints) while batsman play their shots. Joint movement is recorded in the database. By aligning skeletons and finding differences in joint movements between two players, the trainee and an expert, while playing the same ball, the system identifies flaws in the trainee's technique and provides recommendations for improvement. 
Augmented Reality Helping Real Kids

WonderTree, last year's champion startup from Pakistan at the Global Entrepreneurship Summit in Stanford University, is a platform that uses augmented reality gaming for development of motor, cognitive, and functional skills of people with special needs. There are an estimated 18 million people with disabilities in Pakistan. Augmented reality learning system (ARLS) is developing a revolutionary educational tool and therapeutic platform tailored to special needs, which has already stirred interest in a handful of remedial neuro-clinics around the world. To date, special education and therapy remains exclusive to a certain privileged strata of society. ARLS has the potential to disrupt and revolutionize the provision of special education and therapy. Using a powerful combination of augmented reality, gamification, education therapy exercises, ARLS is creating a cost effective, efficient and accessible solution that will cater to all people with neurological disabilities in Pakistan. Better yet, this won't be limited to Pakistan alone! 
 
Scientific Events
The Ignite (Formerly National ICT R&D Fund) has facilitated the following events by providing funds for the successful execution of these events.
International Multi Topic Conference (IMTIC '12) 
Mehran University of Engg & Tech, Jamshoro
International Conference on Frontiers of Information Technology (FIT-2011)
COMSATS Institute of Information Technology, Abbottabad
International Conference on Open Source System and Technology (ICOSST-2011) 
Al-Khawarizmi Institute of Computer Science, UET, Lahore
7th International Conference on Emerging Technologies (ICET-2011)
International Conference on Electrical Engineering (ICEE) 
University of Engineering & Technology, Lahore
Video Registration and High Range Dynamic Imaging 2007 
Ghulam Ishaq Khan Institute of Engineering & Technology, Topi
2nd International Conference on Open Source Technologies (ICOSST-2007) 
Al-Khawarizmi Institute of Computer Science, UET, Lahore
International Conference on Information and Communication Technologies (ICICT 2007)
Institute of Business Administration, Karachi
Ignite Approves DigiSkills

Ignite Approves "DigiSkills" Initiative in October 2017 to Train 1 M Freelancers in Pakistan. The higher officials of Ignite-National Technology Fund previously known as ICT R&D Fund aims at blooming technology, innovation and work ethics through youth of Pakistan. Ignite wants to build a workforce for future driven by 4th industrial revolution. This project was announced during the board meeting attended by Mrs. Anusha Rahman, State Minister for IT and Telecom, CEO Ignite Mr. Yusuf Hussain and many other officials.
On this occasion, Anusha said that Institutions in Pakistan are producing high number of graduates every year. She said that more than 20,000 IT graduates and engineers passes out every year. As their are less opportunities in market, She said, its a high time to prepare youth for trending freelancing and entrepreneurship Anusha revealed that 1st Cohort having 21 startups of NIC Islamabad, initiated on March,20, 2017 has graduated in August 2017. She also shared that two startups are ranked in Top 10 of 4FYPN Barcelona, Spain. The 2nd Cohort of Startups is expected to graduate by February 2018. IT and Telecom development are the top priority of the government due to its essential role in overall progress of a country in today's world. MoITT has taken number of actions in the recent past to accelerate the IT growth in Pakistan. MoITT aims to train one million people in IT so facilitate digital transformation in the country. [2] Digiskills