Careem is MENA's #1 car booking app for a safe, reliable and affordable ride whenever you need it, and wherever you're going. Commuting to work? Airport transfer? Visiting family? Forget about parking, the stress of traffic, car rental, or waiting for a taxi. Simply book a Careem and your ride will be there in minutes.[1] Careem Pakistan Careem is a transportation network company based in Dubai, with operations in 53 cities in the Middle East, North Africa and South Asia.
| Title | Description |
| --- | --- |
| Details | |
| Founded: | March 2012; 5 years ago |
| Location: | Pakistan |
| Co-founder and Managing Director of Careem: | Mudassir Sheikha |
| Follow us on Facebook: | https://www.facebook.com/careem/ |
| Follow us on Twitter: | https://twitter.com/CareemUAE |
| Products: | Mobile app |
| Services: | Taxicab, Vehicle for hire |
| Type : | Privately held company |
| Industry: | Technology, transportation network company |
| Founders: | Mudassir Sheikha Magnus Olsson Abdulla Elyas |
| Headquarters: | Dubai |
| Area served: | 53 cities in the Middle East, North Africa and South Asia and Pakistan |
| Key people: | Mudassir Sheikha Magnus Olsson Abdulla Elyas Wasim Akram |
| Phone: | (042) 111 227 336 |
| Address: | Lahore |
| Website: | https://www.careem.com/dubai/node |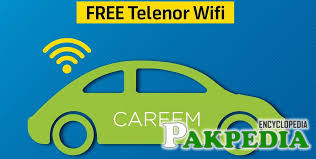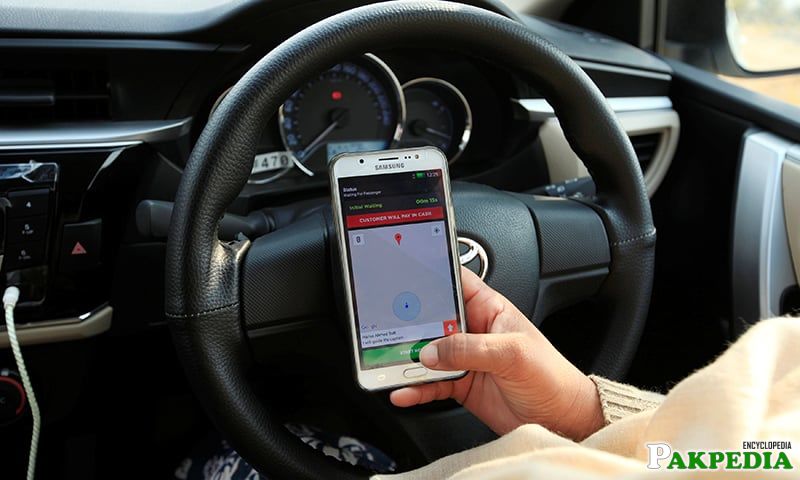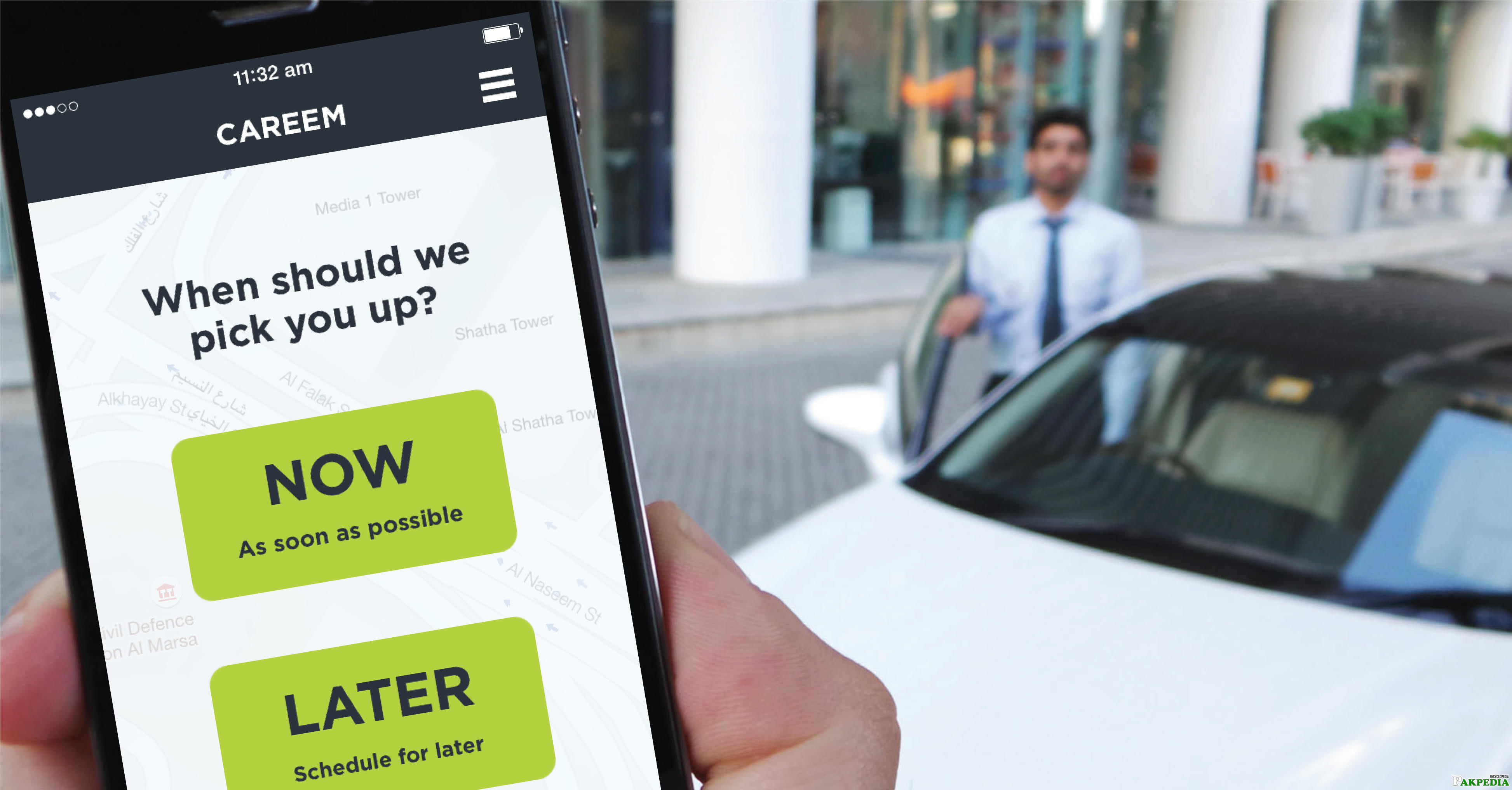 Booking a Careem is easy
 Download the app. Our GPS ninjas will automatically pick up your location.
 Pick your car type and choose 'Ride now' or 'Ride later' depending on when you want to get going
 Choose your drop-off location for a fare estimate
 Tap 'YALLA!' and instantly get confirmation complete with your Captain's details and location
 Track the ride in real time. Then just get in, sit back, and relax. You'll only pay after the ride is complete.
 Pay the way you want, we accept cash and credit cards. 
How it works
Open the app and Sign in to get the bookings.
We will send your details to your passenger once you have accepted a booking.
A GPS navigation system will show you where the pick-up location is and how many minutes you have to get there.
Drop off your passenger to their desired location and collect fare for the ride.
Why Careem
Whether you're looking to book a ride now or schedule one for later, Careem's got your back!
Enjoy multiple car type options
We have different car types to suit everyone's budgets and needs!
Pay with your registered credit card or choose to pay with cash.
Enjoy great offers by our loyalty partners when you ride with Careem.
We Provide The Best Service
With the best car fleet, very well trained captains, very accurate pick up and drop off locations system, and one of the best customer service, we're committed to delivering a seamless and hassle free experience, and the best transportation option in the region.[3] We Provide the best service  Our team in Karachi 
We Understand You
Pick the car type that you prefer, choose to pay the way you want for your ride, and benefit from cool partnerships. Our teams are always there to ensure your ride is flexible, affordable, and convenient for your everyday life. And then if you ever need help, give us a call.
We Care
Our captains, our community, our ecosystem come first. We've successfully created a platform where you can tip your captain online, give back to society, and donate to those in need, while actively and positively contributing to the entrepreneurial ecosystem.[4] We care Our team in Karachi
A brand new world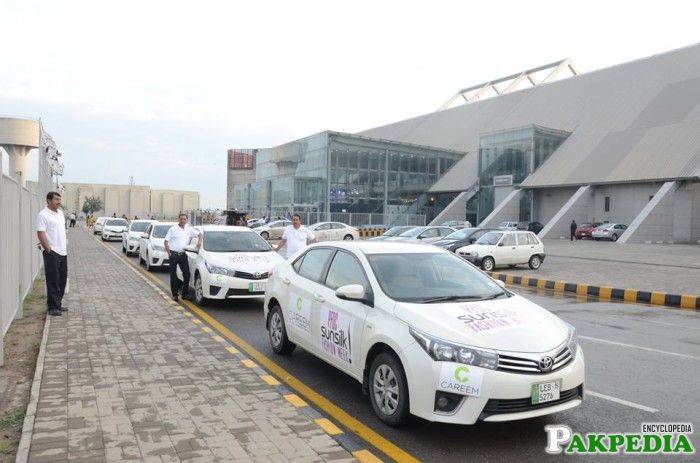 While Dubai-based Careem directly made roads into the Karachi, Lahore and later Islamabad markets in October last year, its San Francisco-based rival, Uber, has been operating in Lahore alone since its launch four months ago.
Explaining the reasoning behind this Uber Head of Expansion for Pakistan  Zohair Yousafi says, "Lahore is the perfect place to test the market. It is not as big a metropolitan as Karachi, yet a significantly bigger and diverse market when compared to Islamabad". The company plans to launch in Karachi within the next few months.
Despite differences in presence and customer base, both transport companies have received a public response that surpassed initial expectations.
This success is related in large part to the rise in the popularity of smartphones. According to market estimates, there will be 40 million smartphones in  Pakistan  by the end of 2016. "The population is quickly modernising and adapting technology, especially when it comes to smartphones the uptake has been incredible ever since the launch of 3G and 4G services," says Mr Zohair.[5] A brand New world
Careem Reduces Prices by 30 for Karachi
They have reduced their charges by 30% for Economy cars and Go Class in Karachi.Price reduction for Economy Class applies to base fare, minimum fare and per KM charges. For Go Class, however, only minimum Fare and per KM fare have been reduced.Now with Careem Go Class, you can travel for Rs. 11 per KM with a base fare of Rs. 100 only. For Economy class, on the other hand, you can travel for Rs. 15 per KM with a base fare of Rs. 150.
It maybe recalled that Careem offers three classes in Karachi, namely business, economy and Go.
Go cars are under 1000cc cars and as you would imagine come with less luxury than the Economy and Business cars.[6]In Karachi Careem reduces charges 30%
Careem banned in Karachi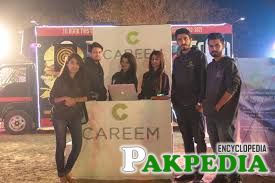 A day after the Punjab government declared the services of mobile-application taxi service providers Careem, Uber and A-One as illegal, the Sindh government on Tuesday also sought legal action against these companies.The Sindh government has declared the use of private cars as taxis without the mandatory legal permits as "illegal" and has contacted PTA as it seeks to block Careem's mobile app.Secretary Transport said in a statement that he wrote five letters to Careem management as a warning but received no reply.The provincial government has also initiated action against Uber to bring the app within 'official compliance'.According to the Secretary Transport, private cars would need to be made commercial in order to be used as taxis.Owners of the cars would be required to obtain fitness certificates for the cars. Route permits would be needed before the cars can be used as taxis, he added.In a notification issued by the Punjab Transport Authority earlier, it said that as the aforementioned companies are 'illegally' using private cars for services the provincial government is facing huge financial losses. The notification added that cars are being used as taxis without the mandatory car-fitness certificates and route permits.The notification further mentioned that as security clearances of drivers are also not obtained from concerned authorities, orders have been issued for strict action against the aforementioned companies.Moreover, in a crackdown earlier today, three car owners have been barred from riding.[7] Careem banned in Karachi
Uber or Careem which works better for Pakistan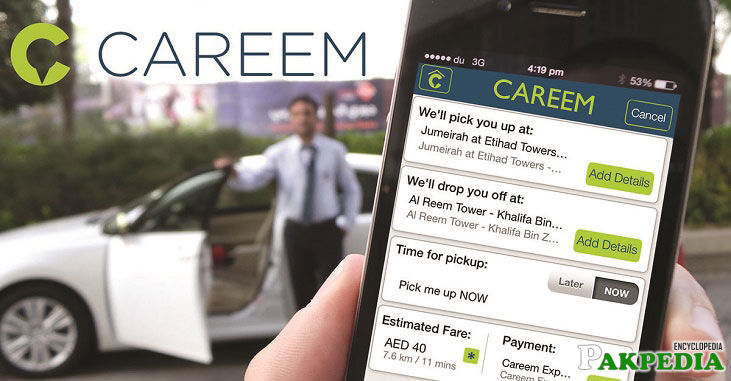 On-demand transport can now be availed with a few swipes on a smart phone, thanks to ride-sharing services like Uber and Careem. Over the past few years, such services have made a big mark as they look to challenge the conventional taxi business.
In the cities where they operate, users can hail a ride from almost any corner or from the comfort of their own home. Careem does not operate in some areas of Karachi but is available in Islamabad and Lahore. Uber, on the other hand, is only available in Lahore and Karachi.
How safe are they
In both Uber and Careem, just like in a taxi, it is a stranger driving the car. Therefore, the issue of safety is of prime concern. Both companies are taking precautions in this regard, when it comes to signing drivers, to ensure safety of their customers.
It is a fact that Uber's service has faced criticism in many parts of the world due to incidents of sexual assault involving drivers and customers. This appears to be one explanation for why women in Pakistan prefer Careem's service.
After talking with some male Uber users, it seems that while they use the service themselves they advise family members, especially female, to opt for Careem, citing the incidents of assault from around the world.
Public opinion
Although it's not possible to comprehensively rate one company over another just because of what some people say, most women we spoke to for this story said they would choose Careem over Uber because of "well-behaved drivers", "better service", and "a sense of security."
On the other hand, most male users had similar impressions of both services. Some of the male users we spoke to did agree that Careem stands out because of their "well-trained and courteous drivers." To them, despite the fact that Uber is a relatively low cost alternative to Careem, its drivers lack the level of professionalism one expects and there is a perception that they are hired without sufficient background checks.[8] Careem Public Opinion
This does not mean that Careem is free of any shortcomings. Browsing through its Facebook page, you find complaints about drivers' bad behavior; some people also claimed that they were charged for making the captain wait even though it was the captain who had arrived late.
On Uber's Facebook page, one is more likely to see positive comments and feedback. Some of the user complaints on the page are related to cars arriving late and customers still being charged for the wait. Some people have also complained about Uber Auto rickshaw drivers' attitudes and lack of proper training when it comes to using the App provided to them.
How such services affect Pakistanis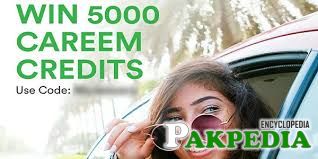 Although these services are relatively new in Pakistan, they are sure to reduce public transport woes by a significant margin and mark the end of traditional taxi and rent-a-car business' dominance in the long run.
As smartphone penetration increases, taxi and rickshaw drivers that struggle to adopt new technologies may find themselves in trouble. This is due to the fact that both companies have become immensely popular in such a short time and are widely used by young, employed people who are most likely to be smartphone users.
It appears that these companies are focusing more and more on this demographic, in the hope of positive experiences and reviews that translate to rapid growth in the near future. However, it is likely that these companies face resistance and backlash from local transport unions whose businesses could be adversely affected.[9] How such services affect Pakistans
Co-Founder and Chief Executive
Mr. Mudassir Sheikha Co-Founded Careem Networks FZ LLC in 2012 and served as its Chief Executive Officer. Mr. Sheikha served as the Vice President of Solutions at Keynote DeviceAnywhere Inc. He was responsible for the Solutions organization managing all aspects of delivery of products to customers. He serves as Vice President of Solutions at Keynote DeviceAnywhere Inc. He spent two years in Karachi, Pakistan where he established and headed Mobile Complete's offshore development center. Prior to joining Mobile Complete, he founded Solerent and served as its Director. Previously, he was part of the Venture Finance group at Garage Technology Ventures, where he worked with seed-stage companies in the software and consumer Internet industry. Before Garage, he held various technical positions at Brience and Trilogy Software and he started his career as a Consultant at Ernst & Young. Mr. Sheikha holds a Masters in Computer Science from Stanford University and a Bachelors in Computer Science and Economics from the University of Southern California.[10]Co-founder and chief executive Mudassir sheikha