Babar Azam is the current Pakistan team's limited-overs captain and the best batsman in the team. He is a right-arm stylish batsman who has been performing consistently well for Pakistan in all three games. He is currently in the ICC ranking of the top five batsmen in all three formats. His best stroke is the cover-drive. This article has everything about him, including Babar Azam Biography.
| Title | Description |
| --- | --- |
| Personal | |
| Name: | Babar Azam |
| Nationality: | Pakistani |
| Residence: | Lahore |
| Religion: | Islam |
| Profession: | Cricketer |
| Born | |
| Date: | 15th October 1994 |
| Place: | Lahore |
| Family | |
| Relatives: | Adnan Akmal (cousin), Kamran Akmal (cousin), Umar Akmal (cousin) |
| Career | |
| National Side: | Pakistan |
| Team Role: | Batsman |
| Bowling Style: | Right-arm off break |
| Batting Style: | Right-handed |
| Matches: | 18 in ODIs, 4 in T20s |
| Wickets : | – in ODIs, – in T20s |
| Bowling Average: | – in ODIs, – in T20s |
| Batting Average: | 52.11 in ODIs, 116.00 in T20s |
| 10 wickets in Match: | n/a in ODIs, n/a in T20s |
| Best Bowling: | – in ODIs, – in T20s |
| Catches/Stumpings: | 6/- in ODIs, 1/- in T20s |
| Balls Bowled: | – in ODIs, – in T20s |
| Runs Scored: | 886 in ODIs, 116 in T20s |
| Test Debut: | 13 October 2016 v West Indies |
| Test Last: | 17 November 2016 v New Zealand |
| ODI Debut: | 31 May 2015 v Zimbabwe |
| ODI Last: | 05 October 2016 v West Indies |
| ODI Shirt Number: | 56 |
| T20 Debut : | 7 September 2016 v England |
| T20 Last: | 27 September 2016 v West Indies |
| 100s / 50s: | 3/5 in ODIs, 0/2 in T20s |
| Top Score: | 123 in ODIs, 55* in T20s |
| Domestic team: | Zarai Taraqiati Bank , Islamabad Leopards , Islamabad United , Karachi Kings |

Babar Azam Biography
Babar is a regular part of the playing eleven in the national team who has done remarkably well in a very brief time at the international level. His consistency in batting has taken him among the list of world's top batsman. Cricket analysts believe that if he continues with his current form for long, he can break many world records.
He has featured in a total of 26 test matches and has made 1850 runs at an impressive average of 45.12 with the bat.  In this short span, he has smashed 5 test centuries and 13 half-centuries. He has also appeared in 74 One Day Internationals and has scored a sum of 3359 with an outstanding batting average of 54.17.
Babar has also registered 11 hundreds and 15 half-centuries. While he has played 38 T20I for Pakistan since his Debut and has smashed a total of 1471 runs with an excellent batting average of 50.72, including 13 fifties.
Babar date of Birth
He was born on 15th October 1994 at Lahore, Punjab.
Babar Azam Family
He is the son of Azam Siddique who currently lives in his hometown at Lahore. He belongs to a cricketing family and is the cousin of Akmal brothers who have played international cricket for Pakistan.
Cricket Career
Initial Career
Babar started playing tape ball cricket from his childhood. He says that he would get out very difficultly from his childhood and would bat for hours. Being from a cricketing family attracted him to choose cricket as his profession. He started his professional cricket in the domestic season of 2010.
Domestic Career
Babar is an equally brilliant player in domestics as in an international game. He is playing in cricket leagues throughout the world.
Besides playing for Pakistan's national team, he has played for various other teams including Pakistan A, Pakistan Under-23s, Pakistan Under-19s, Pakistan Under-15s, PCB XI, Baluchistan XI, Punjab XI, SSGC, State Bank of Pakistan, Zarai Taraqiati Bank of Pakistan, Rawalpindi, Faisalabad, Lahore, Karachi Kings, and others.
He has featured in a total of 61 first-class games and has made a total of 3805 runs with a batting average of 42.75, including eight centuries as well as 25 half-centuries. Babar Azam has also been part of 138 List-A games and has made a sum of 6275 runs at an outstanding average of 53.17. He has registered 21 hundreds and 33 fifties in List-A cricket.
While Babar has played in 142 T20s and has smashed 4861 runs at a magnificent batting average of 41.01, including three hundreds and 38 fifties, which is a remarkable achievement.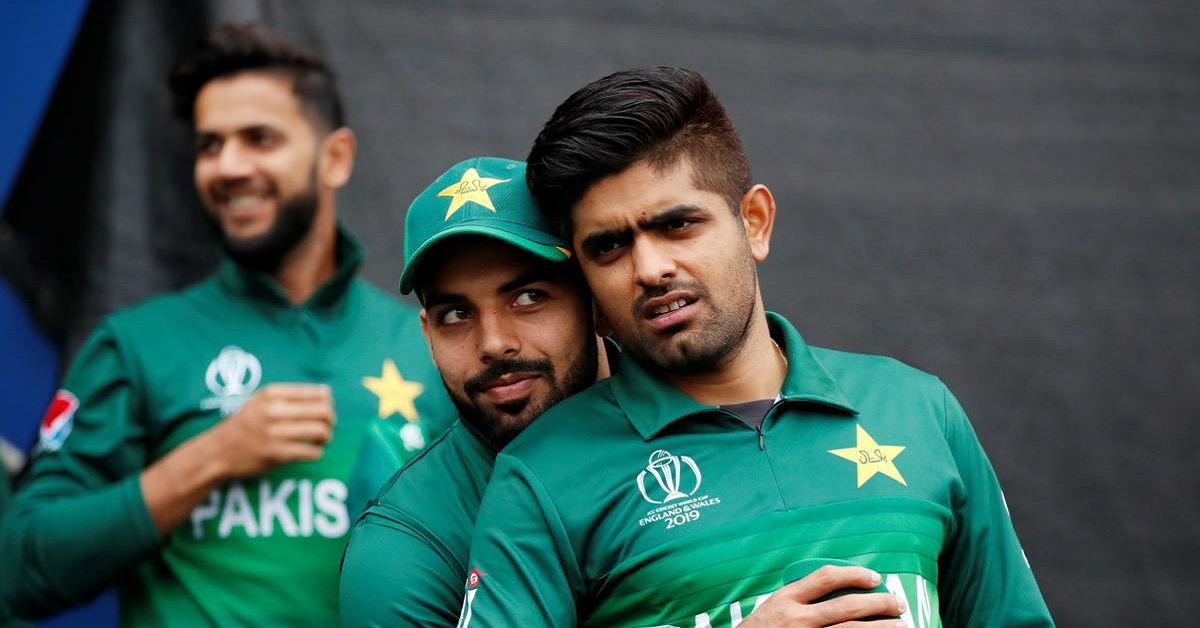 Pakistan Super League
He has represented Islamabad United and Karachi Kings franchises since the first edition of PSL. Currently, he is part of the Karachi Kings team. In his 45 PSL matches, he has scored a total of 1378 runs in 43 innings with the bat. His highest PSL score is 78.
Other Leagues
Babar has featured in other leagues around the world, including English County, Big Bash League, Bangladesh Premier League, and Caribbean Premier League.
Moreover, he is a part of the Somerset team in English county and has done so well with the bat. In 2019 T20 Blast, he scored 578 runs at an incredible average of 52.52, with the help of a century and an overall strike rate of 149.35 in the tournament.
International Career and Achievements
Babar Azam has made his name in cricket so quickly and has made everybody his fan. He has done what he has done in his short career until now that most cricketers couldn't achieve in their whole career. Babar is improving day by day; he is on his way to becoming the number one batsman of the modern world.
One Day International Cricket Career
Babar started his ODI career from 31st May 2015 against Zimbabwe, and hit his first fifty in that match. After that, he had a good run in the ODI series against England at UAE, where he made a couple of fifties and continued to improve as a consistent batsman.
In January 2016, he made two consecutive half-centuries against New-Zealand at their home soil, and then he made runs in every game he played. He was an ordinary batsman with few fifties, but he did not have a century in his account.
Classical batting performances against West-Indies
On 30th September 2016, Pakistan played the first ODI of the three-match series against West-Indies at Sharjah Cricket Stadium. It was his 16th ODI match, when he came to bat, he went after the Caribbean bowler and dispatched many bowls for boundaries.
No one from the bowling side could stop him, and he got his first hundred, scored 120 runs, and won the game for his team with a player of the match award. Babar found the weaknesses in the West-Indies bowlers, and he continued where he left in the first match.
He made his second century in the second ODI of the series and scored 123 runs. His side won the game, and he again got his reward for his brilliant performance as the player of the game. He did not stop there in the series and hit his third and consecutive hundred to whitewash the West-Indies in the series.
This time he got 117 runs and came as a player of the match again. His excellent display of batting made him won the player of the series award and the record of most runs in a three-match ODI series; he made a total of 360 runs at an outstanding average of 120.
This series turned the fortune of the young cricketer from an ordinary middle-order batsman into a star performer.
He is a nightmare for West-Indies bowlers as his fourth player of the match award also came against them as he won the game for his team when Pakistan toured West-Indies in 2017. The match was played on 9th April at Providence.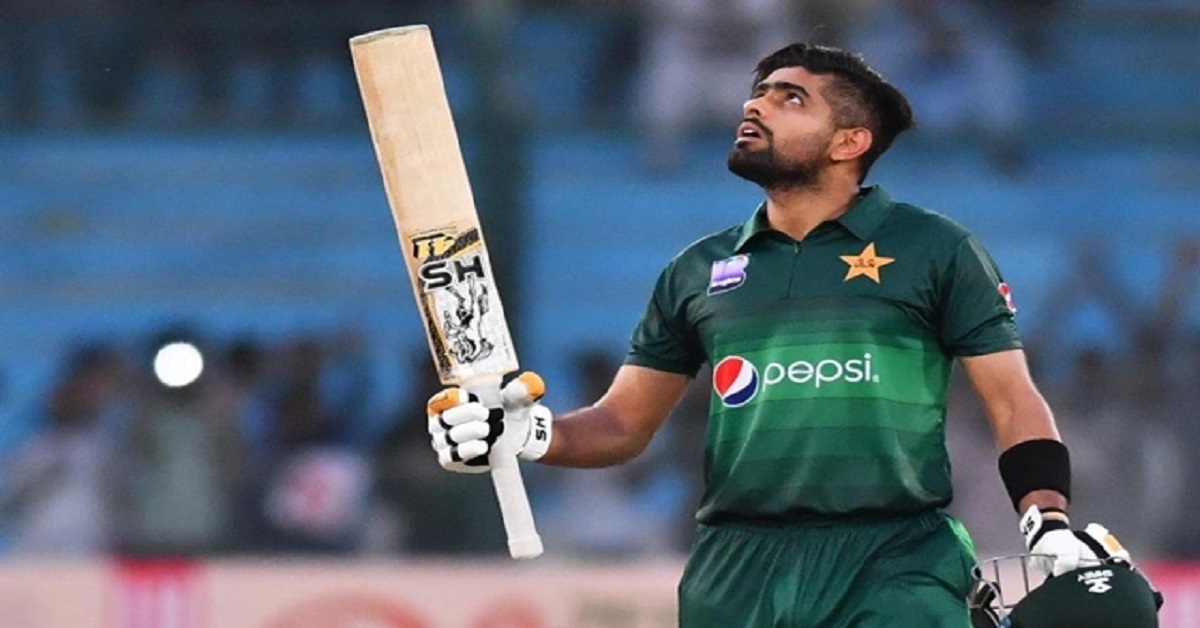 Other ODI Performances
Babar became a different player after his batting against West-Indies, his hunger for runs grew, and his form also improved a lot.
He hit another match-winning century versus Zimbabwe in an ODI match on 22nd July 2018. Before this innings, he played vital innings of unbeaten 69 runs against Sri-Lanka as well. He also claimed the player of the award in the match.
ICC World Cup 2019
The ICC WC-2019 was a very successful tournament for him as a batsman. In eight games, he scored a massive total of 474 runs with a remarkable batting average of over 67. His best innings of the tournament came against New-Zealand when Pakistan needed 243 runs to win, and he came to rescue the team.
Babar made an unbeaten 101 runs and won the game for Pakistan one more time. He considers this innings his favorite as he played under pressure and delivered when it mattered the most.
ODI Ranking
Due to his consistent performances, he gained his spot in the top five rankings of all three formats of the game, and he is currently the only batsman to do so.
T20 Career
Babar has got his form after his consistent performance in the T20s for Pakistan. With his reliable technique, he has made several batting records and has been very consistent that he averages 50 Plus in T20s. He has won plenty of games for Pakistan in T20s and is currently on top of the ICC-T20 Batsman's ranking.
Babar made his first appearance in T20s for the national team on 7th September 2016 vs. England where he made unbeaten 15 runs in the match as Pakistan won the game by nine wickets. After that, he hit his first half-century in his second game and against the West-Indies, his most favorite opposition.
Then he continued to score runs and played superb innings against World-XI at his hometown Lahore on 17th September 2017. The three-match Independence Cup against the World-XI went very well for him, as he scored 86, 45, and 48 in the series. He got the award of Man of the Series for his magnificent display of play.
Then in another series versus his favorite West-Indies, he won another award of player of the series, as he made a total of 165 runs in just three games. His highest match score in the series was unbeaten 97 runs. His form continued when Australia played Pakistan in UAE for three T20s.
Babar Azam scored 163 runs at an average of over 80 and again declared as the player of the series. Recently, Pakistan played against Bangladesh for two T20s in Pakistan, where once again, he proved his batting class and won another player of the series award.
For his excellent performances throughout his cricket career recently, Babar has got another responsibility on his shoulder as he is named as the captain of the Pakistan team. He is focused on performing well in the upcoming tour of England and the next T20-World-Cup.
Test Career
Unlike the limited-overs formats, Babar did not have an excellent start to his Test career. He played his first Test against West-Indies on 13th October 2016 and struck his first half-century in the first test innings. Then in his third Test, he hit another half-century, this time against New-Zealand at Hamilton Cricket Ground.
He had few fifties, but he struggled to hit his first hundred in his first 16 Test matches. Babar proved his batting in the red-ball cricket and smashed his first test century against New-Zealand in Dubai on 3rd December 2018. After that, he hit a couple of half-centuries against South Africa on their home soil.
He smashed Dale Steyn for plenty of boundaries in that series as he is one of the toughest bowlers for a long time. The tough series against South-Africa followed up with another hard and challenging series for him. Pakistan toured Australia.
In the two-test series, Babar again proved his mettle and skills as he hit a brilliant century and 97 against the tough full-strength Australian bowling line-up with three world-class fast bowlers, including Mitchel Starc, Josh Hazelwood and Pat Cummins. After this performance, many former cricketers praised his batting abilities.
Recently he scored three centuries two against Sri-Lanka and One against Bangladesh on 7th February 2020. Now he is looking forward to showing his batting class in the next series versus England starting from August 2020.
Babar Azam World Records
Babar is the second-fastest Pakistani to reach 100 ODI runs (In 21 Innings).
He is the fastest Pakistani to get 2000 One Day International runs alongside Zaheer Abbas.
He is the fastest Asian batsman with 3000 ODI runs in 68 innings.
The passionate cricketer holds the record of Most ODI runs in the first 25 innings (1306).
He is the fastest batsman with seven ODI hundreds (33 innings)
Babar is the only batsman with five-consecutive hundreds in a country (UAE).
He is the fastest to have 1000 T20 runs (26 innings).
Babar has the most number of runs in a single world-cup for Pakistan (2019-WC=474).
He is the highest run-scorer in ODIs in 2016, 2017, as well as in 2019.
Azam has also made the highest test runs for Pakistan in 2018 and 2019.
Social Media Handles
His social media accounts include
https://twitter.com/babarazam258
https://www.facebook.com/iBabarAzamPakistan/