Mohammad Rizwan Cricketer
Muhammad Rizwan is an international Pakistani Cricket player. He has been representing his team, Pakistan, since 2015. The playing style of Mohammad Rizwan is right-handed, and he specializes as a wicketkeeper as well as an opener. Moreover, he, as a right-handed batsman and wicketkeeper, has scored massive centuries in all the following tournaments:
Tests
One Day Tests
Twenty20 Internationals
First-Class
Apart from that, Test matches, First-class matches, List A matches, ODI matches, T20 and T20I matches, Four/Three/Two/One matches have all been played by Mohammad Rizwan. He has scored over 1100 runs, smashed 91 sixes, and achieved 25 fifties in his Twenty20 International Debut.
| | |
| --- | --- |
|                        Title |                       Description |
| Name: | Mohammad Rizwan |
| Nationality: | Pakistani |
| Religion: | Islam |
| Date of Birth: | 1st June 1992 |
| Profession: | Cricketer |
| Batting Style: | Right Hand |
| Years Active: | 2008-present |
| National side: | Pakistan |
| Bowling Style: | Right-Arm |

Mohammad Rizwan Biography
Rizwan is one of the impeccable Pakistani cricketers who has made the nation proud in various matches. As the Vice-captain of his team, he has played for Lahore Qalandars, Karachi Kings, and now he is playing for Multan Sultans in the Pakistan Super League. The player has also played in domestic matches such as the Quaid-e-Azam trophy in 2014-2015.
He represented the Sui Northern Gas Pipelines Limited in the finals of the trophy and scored a marvelous 224 score to help the team with the lead of 301-runs for their first innings and also secured them their second title. Furthermore, he has done exceptionally well against Bangladesh during his One Day International debut for Pakistan.
His debut in the Twenty20 International for Pakistan was also made in the same series where he performed remarkably. Moreover, throughout his Test debut playing against New Zealand, the cricketer was out for a golden duck in his maiden Test innings.
The latter was a captain for Pakistan's team playing in the ACC Emerging Teams Asia Cup held in 2018. During that time, Rizwan had scored his first century in the second ODI against Australia, scoring 115 runs. The highest ever partnership for any wicket by a pair has been given to Mohammad Rizwan and Babar Azam during the T20I cricket.
Mohammad Rizwan Age
The Pakistani cricketer Mohammad Rizwan is 29 years old and was born on 1st June 1992 in Peshawar.
Mohammad Rizwan Family
He is the son of Mohammad Rafique and is a happily married cricketer who lives in Peshawar with his family. He was blessed with a beautiful daughter in 2016.
Mohammad Rizwan Height
Muhammad Rizwan height in feet is 5.6.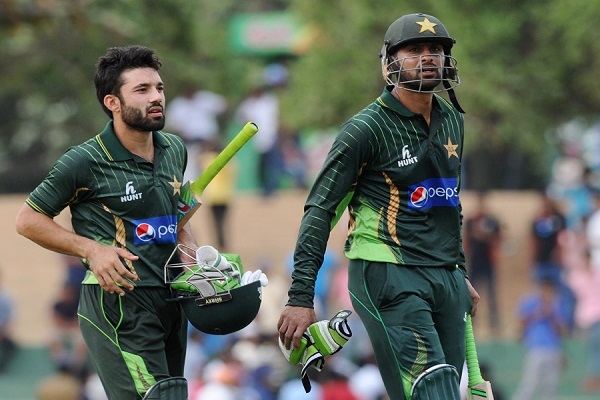 Cricket Career
Initial Career
The journey of Mohammad Rizwan in the field of cricket started when he was 17 years old. He had debuted for the First-Class matches representing Peshawar in 2008 and had caught the eyes of various selectors through his spectacular performance. He started as a team player for Peshawar College to Pakistan's national team at 22.
On the contrary, he managed to face his challenges and difficulties through the help of his domestic mentors and coaches. Therefore, he polished his skills as a full-time wicketkeeper and a superb fielder. His unique form of consistency and stability has helped in becoming the strength of the Pakistan team.
When Rizwan failed to perform well in PSL for Lahore Qalandars and Karachi Kings, he returned as a captain with great consistency and resilience for Multan Sultans.
Test Matches
Mohammad Rizwan has played over 17 test matches with the highest score of 115 and not out. Furthermore, he has scored a total of 914 runs, including one entire century and six fifties. Moreover, he had an outclass performance against England during the Test Series, in which he was able to score 161 runs with two fifties. This fantastic feat led him to be named as Pakistan's player in the Test series.
ODI Matches
With 41 matches played, Rizwan has scored a total of 864 runs. He has also achieved two centuries and four fifties.
T20I Matches
He has played 45 matches in total and has scored 1177 runs. Moreover, with nine fifties and one century, Muhammad Rizwan has kept the highest score of 104 in these 45 matches. During the T20 2021 match of Pakistan vs. India, he had scored 79 runs and lead the team to victory along with Babar Azam as his partner with ten wickets. Furthermore, he has the highest average of 44.36 and ranks 5th in T20I cricket.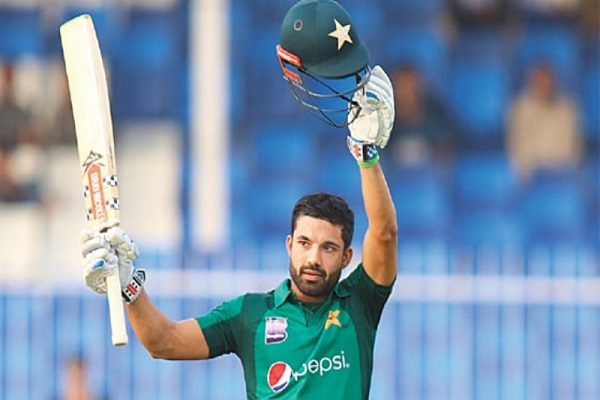 T20 Matches
Rizwan has taken part in roughly 157 matches of the T20, series scoring 3603 runs in the series. He was able to get 25 fifties and one century in these 157 matches.
After replacing Sarfaraz Ahmed in 2019, Rizwan turned his career around with his remarkable performances. Due to his exceptional skills, he saved himself a spot in the Pakistani international team across all three formats. Moreover, during the match against England and South Africa, Rizwan was awarded man of the series.
Mohammad Rizwan International Career
National Side; Pakistan (2015-ongoing)
Last T201; 26th October 2021 v New Zealand
T20I Shirt Number; 16
T20I Debut (cap 60); 24th April 2015 v Bangladesh
Last Test; 20th August 2021 v West Indies
Test Debut (cap 224); 25th November 2016 v New Zealand
ODI Debut (cap 200); 17th April 2015 v Bangladesh
Last ODI; 13th July 2021 v England
Achievements and Facts
Mohammad Rizwan deserves more for his out-class performance and achievements in his career. With 31 catches, he is ranked 6th as the fielder with the most catches in a series.
T20 Internationals Records
He has scored a total of 831 runs, the highest and ranked 1st as the most runs achieved in a calendar year. Moreover, he has consecutively performed three fifties in three different T20 matches and is the fastest player to reach 1000 runs.
The highest ever partnership for any wicket by a pair has been given to both Mohammad Rizwan and Babar Azam during the T20I cricket. Both the players made a 197-run partnership for the opening wicket of the match.
Test Records
Ranked 32nd in scoring five fifties in consecutive innings
Ranked 6th as taking the most catches in a series; 31 catches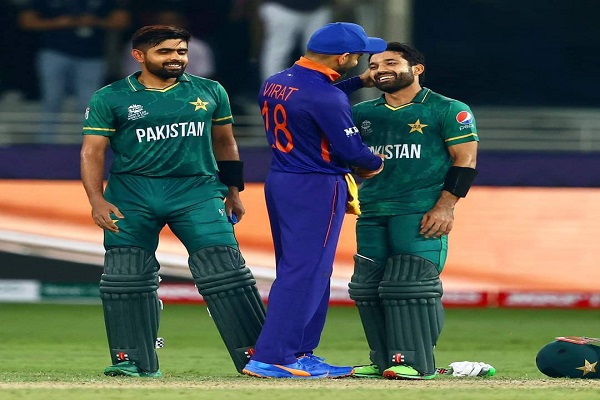 T20I Records
Ranked 1st for scoring the most runs in a calendar year
He ranked 39th for scoring the most runs in an innings; he scored 104 runs until the end of the match.
As a wicketkeeper, he is ranked 4th for scoring the most runs in an innings.
Recently, he has managed to score an unbeaten knock of 79 runs off 55 balls during Pakistan's massive win against India on 24th October 2021 with ten wickets.
For several years, he has struggled to get a game in the national side. However, he was still able to rack up domestic runs to get a chance to play in the nationals. The player gained instant popularity and respect after he joined his international career.
Mohammad Rizwan Stats
| | | | | |
| --- | --- | --- | --- | --- |
| Competition | Test Series | ODI Series | T20I Series | First-Class Cricket |
| Matches | 10 | 35 | 26 | 89 |
| Total Runs Scored | 517 | 730 | 313 | 4,809 |
| Batting Average | 39.76 | 30.41 | 22.35 | 42.93 |
| 100s | 0 | 2 | 0 | 10 |
| 50s | 5 | 3 | 1 | 24 |
| Highest Score | 95 | 115 | 89 | 224 |
| Catches | 26 | 32 | 9 | 249 |
| Stumps | 1 | 1 | 5 | 16 |
Mohammad Rizwan Net Worth
There is not enough evidence on the exact net worth of Mohammad Rizwan earned through his cricket career but, it is estimated to be around 24-28 million Pakistani Rupees.
Mohammad Rizwan Vs. Sarfaraz
They both have captained the Pakistani International team, and so far, Rizwan is trying to follow in the same footsteps as his former captain Sarfaraz Ahmed. Currently, Babar Azam is the captain of the international team of Pakistan for 2021.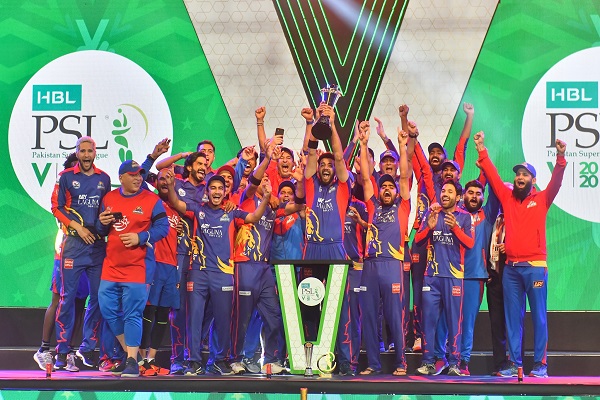 Frequently Asked Questions
Q: How old is Mohammad Rzwan?
A: He was born in 1992.
Q: How tall is Mohammad Rizwan?
A: He is 1.7m tall.
Q: Where is Rizwan born?
A: He was born in Peshawar.
Social Media Handles
The Instagram and Twitter accounts include:
https://twitter.com/iMRizwanPak
https://www.instagram.com/MRizwanPak/