A Credit Card is a rectangular metal or a plastic card that lets you make as many purchases as you want. Each bank offers its own credit card, including an HBL credit card, bank Alfalah credit card etc. You can borrow funds to make purchases with the promise to deliver the amount in a specified time period. The time would be decided by the bank or institution that has issued you the card.
One of the main purposes of using a card is to get your required things on the spot when you are out of money. In 1950, Frank McNamara and Ralph Schneider got an idea to issue this card since then; it is widely used across the globe. In the start, this card worked like a coin or a medal, but many changes were made with time, and each bank came with a better idea.
| | |
| --- | --- |
|                 Title |                 Description |
| Name: | HBL Credit Card |
| Founded: | 1950 |
| Founded By: | Frank McNamara and Ralph Schneider |
| Issued By: | Credit Card Companies |
| Payment Method: | IMPS, Internet banking, Auto Debit, etc |
| Card Networks: | Discover, American Express, Visa, and Master Card |
| Minimum Transaction: | 10$ |
| Website: | https://www.creditcards.com/ |
| | |

Credit Card History
The trend of using credit cards is not new as it came into being in the 1920s in the United States for the first time. In the start, many individual companies used to give this card to their customers to make purchases. However, in 1950, the first universal card came into emergence by Frank McNamara and Ralph Schneider.
Like this card, another card came into being with the name 'Entertainment and travel card' that brought various changes in the card system. After this card emergence, the card company started charging fees on an annual basis from the cardholders. Each bank has specified its own card fees that every cardholder has to pay on time; otherwise, additional charges are charged.
Furthermore, a credit card number is given to you that is usually displayed on the front side of your card, and it is usually 15 or 16 digits long. Let's have a look at the procedure of every bank's credit card.
HBL Credit Card
HBL that stands for Habib Bank Limited is one of the largest banks in Pakistan. They provide many credit card facilities to its members, including shopping, dinners, rewards, etc. Furthermore, you can take benefit from this card in various outlets. Hence, it brings peace of mind and a level of excitement and lets you go shopping to the fullest.
HBL credit card comprises 2 types of cards, including Gold and Green. The Gold card comes with unlimited features and benefits. If you want to get facilitated with the card features right now, you can call at 111-111-425. If we talk about the installment procedure, you can easily make it every month with a 36-month duration. You can also get the products with 0% markup. However, the markup depends on the product that you are purchasing.
HBL credit card website is given below from where you can get other required information.
https://www.hbl.com/personal/cards/credit-cards/credit-cards-overview
Alfalah Credit Card
Alfalah bank is another significant bank of Pakistan that also provides you with credit card facilities. They offer you complete financial freedom and let you enjoy shopping from unlimited outlets. Furthermore, they provide you with various discounts on shopping, dinners, travelling, etc. However, to get the card, there are specific criteria that need to be fulfilled.
If you are a salaried applicant, your minimum Gross income should be 30,000 Rs while your age should be from 21 to 60 years. On the other hand, if you are a professional applicant, your minimum Gross income should be 50,000 Rs, and your age should be from 21 to 70 years. Furthermore, if you are a Businessman applicant, your Minimum Gross income should be 100,000 while age should be 21 to 70 years.
To get the card, call on 111-225-111 and visit your near branch with all the important papers required during this procedure, including NIC card, Salary slip, etc.
https://www.bankalfalah.com/personal-banking/cards/credit-cards
UBL Credit Card
If you want the number 1 credit card to enjoy the utmost benefits, you should have a UBL card that gives you unlimited services and benefits. It has many endeavours cards, including UBL Credit card, UBL PSO Auto Card, and Visa Platinum Card. Each one comes with various services that you surely can't stand to miss.
These cards let you have peace and give you complete financial security. It is acceptable in 20 Million above establishments. You can call 111-825-888 to apply for your card, or you can also visit any of the UBL's branches. If you go for a platinum card, there is no particular limit. You can take as many gains as you want.
https://www.ubldirect.com/corporate/BankingServices/CardProducts/UBLCreditCard.aspx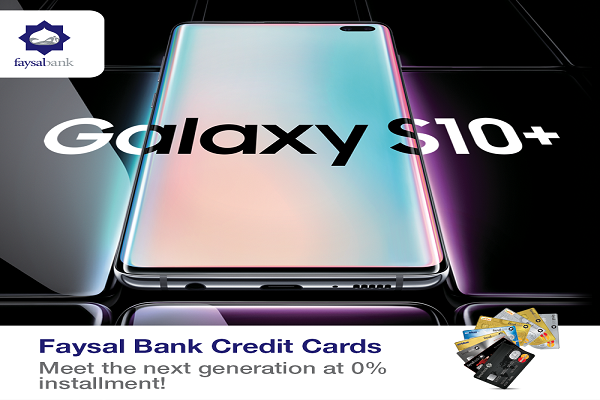 Faysal Bank Credit Card
Here comes another convenient and flexible credit card that you should avail of. Like every other credit card, it also has a complete range of perks and services that gives you ease and leisure in infinite ways. To commemorate your lavish lifestyle, you can get an absolute opportunity from a Faysal bank credit card. You can apply for the card online too, or you can visit the nearest branch of Faysal Bank.
If you want to make your card payment after the specified time, you can choose various options. Use Funds transfer or go for the Auto Debit option. Furthermore, you can get your hands on Faysal Bank MOBIT if you have an account in this bank.
https://www.faysalbank.com/en/personal/daily-banking/credit-cards/
Meezan Bank Credit Card
Meezan Bank is inevitably one of the worth using banks in Pakistan in many ways. Among these, their credit card facility tops the chart. The Visa Platinum credit card allows you to withdraw the amount of 200,000 every day, while for shopping, you can easily use 500,000 each day without any issue. It gives various other treasures to the cardholders that one can't afford to lose.
It is a safe and secure card to use and gives you complete transactions security. You can also get a chance to enjoy a complimentary CIP lounge at the airports of Lahore, Karachi, etc.
https://www.meezanbank.com/card-discounts/
Allied Bank Credit Card
Allied bank is also offering different credit cards, among which you can go for a Visa Credit card. It gives you the chance to spend more than 49,000 merchants all over Pakistan. Abroad, you can spend in 27 million outlets that is huge.
It comes with many other attributes, including safe and secure transactions, Free chips, free conversions, Minimum markup rates, and much more. To pay your card bill, you can call 111-225-225, and all your payments will be done.
https://www.meezanbank.com/card-discounts/
Bank Al Habib Credit Card
If you have an account in Bank Al Habib, you can avail yourself of 2 types of credit cards, including Gold and Classic cards. Now, you can get free from every financial tension when you have a Bank Al Habib credit card. You can get 51 days of free card facilities so that you can enjoy to the fullest. The other facilities that you can get include 3 supplementary cards and an easy payment mode.
https://www.bankalhabib.com/credit-cards
Credit Card and Debit Card
There is a clear difference between both terms. A debit card is a small plastic chip that lets you withdraw the present money from your account. On the other hand, a credit card is a small plastic chip that allows you to make purchases with a promise to send them back within the specified time. You can keep only 1 credit and debit card at a time.
Credit Card Types
It is classified into various classes; however, a few of them are mentioned below. The types include:
1- Cash Back Credit
It is one of the many types of credit cards that bless you with different bonus points, including Traveling, dining, etc. However, it also depends on the card that you have purchased. On the other hand, in most cases, you don't need to pay a yearly fee, while on a few cards you have to give 100$ every year. A few best cashback cards include:
Citi® Double Cash Card Review
Blue Cash Preferred® Card
Discover it® Cash Back review
2- Rewards Credit Card
These are the points that you get after making purchases from your credit card. Furthermore, you get various bonus points that depend on which item you have made purchases. If you have done groceries or other essential household items from this card, you can get cashback and many other rewards.
3- Travel Credit Card
As the name defines, it is a card that provides you with different travel opportunities. After making purchases from this card, you can earn various travelling points or get points that you can directly transfer to the travelling airlines. If you keep on travelling now and then in a business class, you should also avail luxury cards that give you a chance to travel in a business class.
4- Balance Transfer Card
If you are using a high-level credit card, you surely need to give a lot of debt, for which a Balance transfer card would be a better choice. It makes it easy for you to cover all your debt. It gives you maximum time to cover all your debt to become easy for you without any pressure. On the other hand, you can get a 0% introductory Annual Percentage Rate (APR) in between 15 to 21 months.
5- Business Credit Card
If you have a business card and are spending all your money on business, it lets you keep your personal and business spending discrete and unrelated. An ideal business card should make your purchases and business straightforward.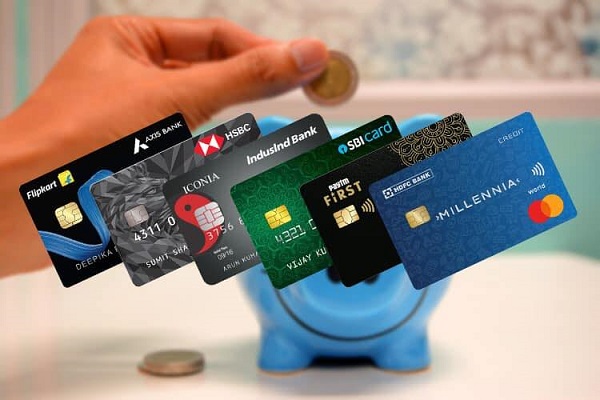 Credit Card Terms and Conditions
It is a set of agreements signed between the card owner and the cardholder that you have to follow onwards. If you plan to be a credit cardholder, you have to follow the terms and conditions applied by each bank. A few of them incorporates:
It includes the interest rate, fees, and annual percentage rate (APR) common everywhere.
In case there is any reward for the cardholder, it should be well-explained to them.
If there is any bonus offer, then the documents should have a clear portion where everything is well-explained that how to get this offer.
Each bank has its own terms and conditions that you should agree to before purchasing the card.
Frequently Asked Questions
Q: What is a good credit card to apply for?
A: It depends on the purpose for which you are using the card. For instance, for groceries purposes, go for a Blue Cash everyday card. On the other hand, for restaurants, go for Discover it Chrome card.
Q: Does Pakistan use credit cards?
A: Yes, they do use among which Mastercard and Visa cards is widely used. You can buy them from any bank, including an HBL credit card.
Q: Which banks are offering cards in Pakistan?
A: Every bank gives this facility, including Alfalah credit card, HBL credit card, JS bank credit card etc.
Q: What is the minimum salary for credit cards?
A: There is no specific amount fixed for this purpose. Credit cards are further divided into various cards, and to attain each card, you should have a specified amount of salary. For instance, a person earning 50,000 will be eligible for different cards compared to the person earning 25000.
Q: What is the annual fee of an HBL credit card?
A: The annual fee of the HBL credit card depends on the card you have purchased. For instance, the green card has 12000 annual fees while the gold card has 40,000.
Q: How can I use my HBL credit card at ATM?
A: Insert your card in the machine and enter 4 digit activation code. Later, you will be asked the amount you want to withdraw, choose your requited option and here you go.