Rawalpindi is a Punjab Province district, Pakistan, situated on the southern extremities of the Himalaya, southern parts of Punjab. The city is the capital of the district and fourth-largest city of Pakistan, with 5,286 square kilometres.
The district's original area was 6,192 square kilometres till 1960, but Islamabad's territory was carved out of the district later. It contains seven autonomous tehsils and thirty-eight Union Councils. Moreover, it also has the third-largest city and largest metropolitan area.
The Headquarters of Pakistan Armed Forces is also situated in this city. The article contains all the information about the city, including Rawalpindi History.
| Title | Description |
| --- | --- |
| Information | |
| Location: | Pakistan |
| City Council: | Government of Punjab |
| Type: | Rawalpindi city is the district capital. |
| Local Language Name: | راولپنڈی |
| Province: | Punjab |
| Coordinates : | 33°20 N 73°15 E |
| District: | Rawalpindi District |
| Website: | www.rawalpindi.gov.pk |
| Region: | Punjab |
| Elevation: | 508 m (1,667 ft) |
| Union councils: | 38 |
| Language | |
| Official Language: | Urdu |
| Native Language: | Punjabi |
| Other Languages: | Urdu, Punjabi, English |
| Government | |
| Government Type: | Municipal Corporation |
| District Coordination Officer: | Sajid Zafar |
| Mayor: | Sardar Naseem |
| Deputy Mayor: | Chaudhry Tariq Mahmood |
| Area | |
| Total Area: | 259 km2 (100 sq mi) |
| Population | |
| Density: | 12,000/km2 (32,000/sq mi) |
| Total Population: | 3,198,911 |
| Time zone | |
| Time zone: | PKT (UTC+5) |
| Summer (DST): | PKT (UTC+6) |
| Codes | |
| Postal code: | 46000 |
| Dialling code: | +92 51 |
| Vehicle registration: | Three letters beginning with R and random four numbers |

Rawalpindi History
Rawalpindi's earliest settlement goes back to the Ghaznavid Dynasty who destroyed the town and was restored in the early 11th Century by Gakhar. The area was ruled by Mangol in the 14th Century and remained deserted till 1494 and re-established by Jhanda Khan and named it Rawal.
Mughal Emperor invaded the area. In the 16th Century, Rawat Fort was built by Gakhars, in order to protect Potohar Plateau from the forces of Sher Shah Suri. Attock Fort built-in 1581, after Akbar campaigns against Mirza Muhammad Hakim (his brother).
Emperor Akbar remained in Rawalpindi for 13 years from 1585 and onwards. The Mughal Emperor awarded this city to Said Khan in 1559, after the death of Kamal Khan. In the mid of 1760, the Sikhs invaded the town under the command of Sardar Gujjar Singh. Administration of the city was handed over to Sardar Mikha Singh. Sikhs ruled the area till 1849.
The East Indian Company arrived in 1851 and ruled the area till Pakistan's independence while Sikh and Hindu population migrated to India after 1947. Pashtun and Kashmiri muhajir settled after the independence of Pakistan.
Administration
The District is governed by the District Council and has two Cantonment Boards, one Municipal Corporation and seven tehsils, which are as follow:
Rawalpindi Municipal Corporation

Rawalpindi Cantonment Board

Chaklala Cantonment Board
Population
According to the 2017 census of Pakistan, the district had a population of 2,098,231, among which 84% were Punjabi, 9% were Pashtun, and 7% of the population were from other ethnic groups.
Rawalpindi Postal Code and Area Code
Postal Code: 46000
Area Code: 051
Tehsils
Taxila

Rawalpindi

Gujar Khan

Kallar Syedan

Kahuta

Kotli Sattian

Murree
Industries
Gas Processing

Oil Refineries

Steel Manufacturing

Iron Mills

Brewery

Sawmills

Railroad Yards

Tent Factories

Hosiery

Pottery

Textiles

Leather goods production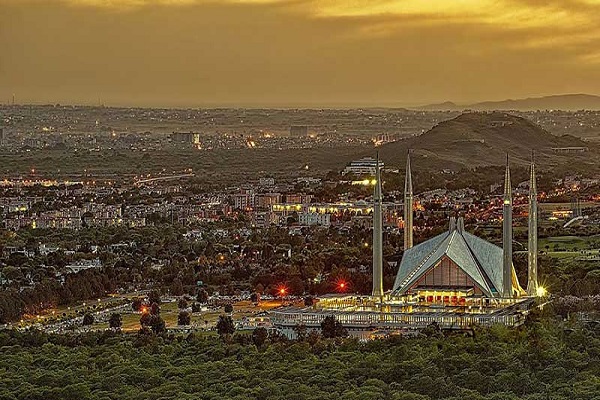 Notable People
Raja Zafar-ul-Haq

Shahid Khaqan Abbasi

Raja Ashfaq Sarwar

Raja Pervaiz Ashraf

General Ashfaq Pervaiz Kiyani

General Tikka Khan

Ch. Nisar Ali Khan

Shoaib Akhtar

Sohail Tanvir

Wajid Zia

General Zaheer -ul- Islam

Bilquis Sheikh

Azhar Mehmood

Yasir Arafat

Najaf Shah

Umar Amin

Raja Mohammad Sarwar

Mohammad Amir

Amir Khan

Sarwar Mohammad Husain Shaheed

Sarwar KhanAbdul Aziz Mira, Naval Chief

Dada Amir Haider Khan

Lt. Col(R) Muhammad Shabbir Awan

Tara Singh (Sikh Activist)
Agriculture
Main Crops of District are:
Wheat

Barley 

Maize

Millets

Pulses
Fruits
Ground Nut

Mangoes

Citrus

Guavas
Vegetables
Tomato

Onion

Turnip

Banana

Dates
Livestock
Education
According to Public School Census data 2014, the district had 1230 primary, 316 middle, 366 secondary, as well as 40 higher secondary schools among which 911 were boys schools and 1040, were girls schools including 4,279 teachers at primary level while 3,129 teachers were teaching at the middle, 6,516 at secondary and 1,155 were at the higher secondary level. The teachers contained 9,788 female and 5,291 male teachers.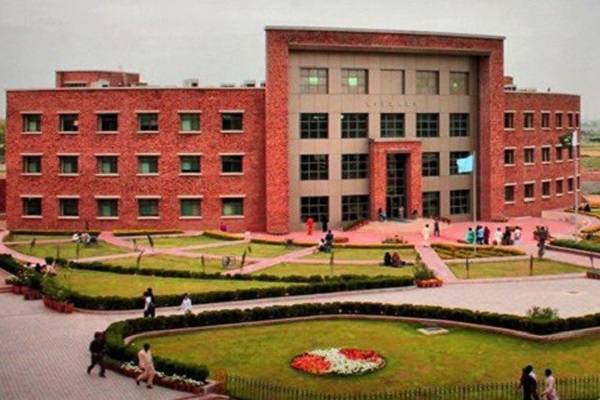 Educational Institutions 
Arid Agricultural University

Army Medical College

College of Electrical and Mechanical Engineering

Military College of Signals

Rawalpindi Medical University

Fatima Jinnah Women University

Gordon College Rawalpindi

Foundation University Rawalpindi Campus
Hospitals
The city has the most reputable and well-established hospitals. Some of them are as follow;
Military Hospital Rawalpindi

Combine Military Hospital

Bilal Hospital

District Headquarter Hospital

Jinnah Memorial Hospital

Reliance Hospital

Al Suffah Hospital

Wah International Hospital

Azeema Sheikh Hospital

Fauji Foundation Hospital

City Hospital
Places of Tourism
Ayub National Park

Jinnah Park Rawalpindi

Army Museum

Nawaz Sharif Park

Chandni Chowk

Rawat Fort

Liaqat Bagh

Race Course Park

Lohi Bhari Safari Park

Misriot Dam

CDA Park

Kachnar Park

Rawal Lake

Pir Sohawa

Cinepax Movie Theatre

F1 Tracks

The Hills of Shakarpariyan

Cloud 9 International Club

Centaurus Mall

Monal Restaurant

F9 Park
Famous Restaurants
Pizza Square

McDonald's

Dodai Khoray?

Pizza Master

LaLaJee Foods

Kallisto

International Burger

Kala Khan Nihari House

Mei Kong

Savour Foods

Texas Steak House

Balla Tikka House

Monal Downtown Rawalpindi

Chaaye Khana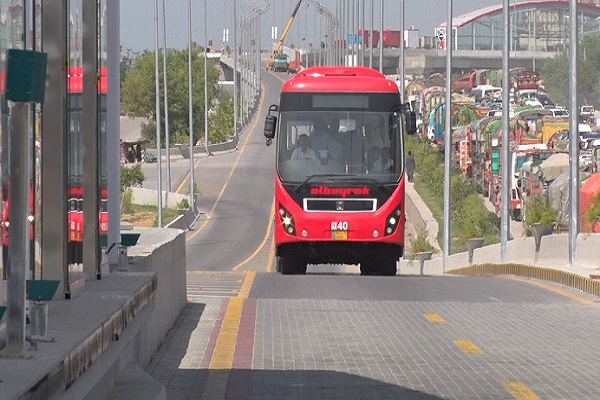 Sports
Cricket is considered to be the critical game played in this city. While the people also love to play Hockey, Volley Ball, Foot Ball, Base Ball and more other games.
Media
Newspapers
Daily Nawa-i-Waqt

Daily Jang

Daily Asas

The Daily Sada-e-Haq

Daily Express

Daily Din

Daily Pakistan

Dawn

Daily Times

Express Tribune

The News International

The Nation
TV Channels
Sama News

ATV

Lights Asia

Aapna Channel

Pothohari TV

City 51

K2 TV

Pahariwood Network

Oxygene TV