Zaheer Abbas is an elegant, world-class batsman who represented the Pakistan team. He was a right-hand batsman and a right-arm off-break occasional bowler. As a batsman, he could take on any bowler at any surface. His classical batting form and consistency gave him the name "The Asian Bradman". Zaheer broke many batting records, especially in tests he would bat for hours and thus got another nickname as "Runs Machine". This article has all the information about Zaheer, including Zaheer Abbas Biography.
| Title | Description |
| --- | --- |
| Personal | |
| Name: | Zaheer Abbas |
| In Urdu: | ظہیر عباس |
| Famous As: | Cricketer |
| Nationality: | Pakistan |
| Residence: | Sialkot |
| Education: | Not Known |
| Religion: | Islam |
| Profession: | Cricketer |
| Born | |
| Date: | 24th July 1947 |
| Place: | Sialkot |
| Family | |
| Spouse: | Samina Abbas |
| Children: | Sonal Abbas |
| Parents: | Kaneez Fatima, Ghulam Shabbir |
| Siblings : | Tatheer Abbas, Sagheer Abbas |
| Career | |
| National Side: | Pakistan |
| Bowling Style: | Right-arm offbreak |
| Batting Style: | Right-handed batsman |
| Matches: | 78 in Tests & 62 in ODIs |
| Wickets : | 3 in Tests & 7 in ODIs |
| Bowling Average: | 44.00 in Tests & 31.85 in ODIs |
| Batting Average: | 44.79 in Tests & 47.62 in ODIs |
| 5 wickets in Innings : | – in Tests & – in ODIs |
| Balls Bowled: | 370 in Tests & 280 in ODIs |
| Runs Scored: | 5062 in Tests & 2572 in ODIs |
| Test Debut: | Pakistan v New Zealand at Karachi, Oct 24-27, 1969 |
| Test Last: | Pakistan v Sri Lanka at Sialkot, Oct 27-31, 1985 |
| ODI Debut: | England v Pakistan at Nottingham, Aug 31, 1974 |
| ODI Last: | Pakistan v Sri Lanka at Hyderabad (Sind), Nov 3, 1985 |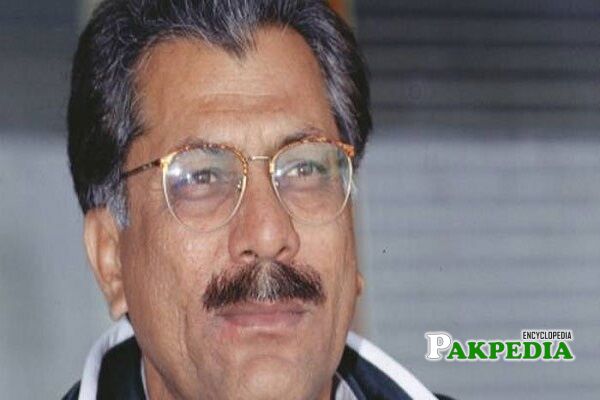 Zaheer Abbas Biography
Zaheer represented Pakistan in both tests and One Day Internationals and got highly recognized in the cricketing world for his batting technique and performance. He featured in 78 test matches and scored a massive total of 5062 runs at an outstanding batting average of 44.79. During his test career Zaheer also registered 12 centuries as well as 20 fifties. His centuries included four double tons into his account.
While in One Day Internationals, he represented the national team in 62 matches and achieved a total of 2572 runs at an impressive batting average of 47.62. Not only this, but Zaheer also had an aggressive strike-rate of 84.80 in ODIs. His ODI stats also include seven hundreds and 13 fifties.
Zaheer date of Birth
He was born on 24th July 1947 at Sialkot, Punjab.
Family
He got married in 1988 with Samina Abbas who was an Indian. Her real name was Rita Luthra who later changed her name after marrying Zaheer. The couple have a daughter named Sonal Abbas, who is married to a businessman from Delhi, India.
Cricket Career
Initial Career
Zaheer started playing professional cricket by playing first-class cricket from the 1965-66 season. He continued to play at his best and got into the national team.
Domestic Career
Zaheer Abbas had a fantastic domestic career to his name; his cricketing records are outstanding and define his talent. Besides playing for Pakistan, he represented the Karachi team, Dawood Club, Public Works Department, Sindh, Pakistan International Airlines, and Gloucestershire. He featured in 459 first-class matches and scored a massive total of 34843 runs at a brilliant batting average of 51.54. Those great track records also include a considerable number of 108 centuries as well as 158 half-centuries to his name.
While in List-A cricket career, he played 323 matches and made a total of 11240 runs at an average of 40.72 with the bat. He also registered 19 hundreds and 78 fifties in 309 List-A innings.
Zaheer had a very long and successful cricket career at English County, where he represented the Gloucestershire team for 13 seasons for a vast span of 13 years. During this time, he played 206 matches and scored more than 16000 runs with an average of over 50 runs per innings. 
He scored more than 1000 runs at every season. Zaheer became the first Asian player to score 100 first-class centuries, and he made his 100th century against India, making it happen in an international match.  
International Career and Achievements
Zaheer had a phenomenal cricketing career, whether at domestic or international level he used to be an outstanding batsman. He featured in both tests and One Day Internationals for Pakistan from 1969-85, majority of his achievements have come from playing test cricket as he played more tests than ODIs throughout his career.
Best Batting Performances
He had a fairly longer test career that lasted from 1969-85. The 16 years career started on 24th October 1969 against New-Zealand, where he scored 39 runs in both innings of the match The legendry batsman proved his mettle only in his second test match which was against England at Birmingham Abbas smashed a massive score of 274 runs in an innings and left an impression of his batting skills to the world. He smashed another 240 runs against England in 1974.
He had an excellent batting record against the Aussies, even on their grounds. Zaheer made a massive total of 343 runs when Pakistan toured Australia in 1976-77. His runs also included a couple of excellent hundreds. His batting average in that series exceeded 57. Like other oppositions, Zaheer liked to face the archrivals of India. He had half of his centuries against them with a magnificent average of 87.
His class in test cricket continued throughout his career, once in 1978 in the test series against India he scored a massive total of 583 runs in just five innings, with a batting average of 194. At that time, no other batsman had done that before. Then in 1982, when India toured Pakistan, he made a magnificent double hundred as Indian bowlers had no answer to his batting talent. Praising his batting, legendry Indian batsman Sunil Gavaskar once said that "when Zaheer would bat long we would say to him ''Zaheer Ab-bas Karo''. He retired from international cricket in 1985.
As a Match Referee
After retirement from cricket, he had an opportunity to work as an ICC match referee. In the year 1993, he worked as a referee in three One Day Internationals and a Test Match.
ICC President
In the year 2015 Zaheer was named as the president of International Cricket Council.