Pakistan Cricket Board PCB
Pakistan cricket board is the one that controls everything about the game of Cricket and it operates in Pakistan. Established under the sports (Development and control) ordinance in 1962, it is the body concerning regulation, administration, management, and promotion of the game of Cricket within Pakistan.
It does not receive any income, grants, or money from the Federal or Provincial governments. However, it has been collecting talent at the grass-root level from within Pakistan and promoting not only Cricket but the positive image of Pakistan worldwide.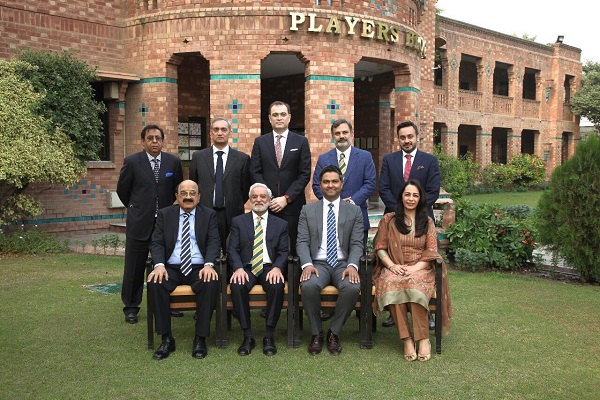 Pakistan Cricket Board Chairman
The former Pakistani captain and Men's Cricket World cup 1992 chairman, Mr. Ramiz Raja, was unanimously and unopposed elected as the chairman PCB in a meeting presided by the PCB election commissioner, Justice (retd) Sheikh Azmat Saeed, on Monday, Sept 13, 2020, for a three-year tenure.
However, one thing to note here is that Ramiz Raja acted as the CEO of the Pakistan Cricket Board for a brief period in 2003-2004 with Shahryar Khan as the Chairman. His key take on becoming the Chairman was to help introduce in the "Pakistan Men's Cricket team the same culture, mindset, attitude and approach that once made Pakistan an unbeatable cricket team; playing against nations.
Ramiz Raja represented Pakistan Men's Cricket team from 1984-1997, featuring in 57 Tests and 198 ODIs meanwhile scoring 8674 runs. He also captained the Pakistani Men's Cricket team in five Tests and 22 ODIs.
Pakistan Cricket Board Chairman List
Zafar AltafMian Aminuddin
Mohammad Ali Bogra
Zaka Ashraf
M.
Syed Fida Hassan
Syed Zulfiqar Bokhari
Javed Burki
Ayub Khan (general)
Safdar Butt
Iftikhar Hussain Khan Mamdot
Nasim Ashraf
Ijaz Butt
Nur Khan
Azhar Alvin Robert Cornelius
Chaudhry Muhammad Hussain
Abdul Hafeez Kardar
A. Khan
Khalid Mahmood (administrator)
Shahryar Khan
Zahid Ali Akbar Khan
Iskander Mirza
Ehsan Mani
Najam Sethi
Abdul Sattar Pirzada
Rameez Raja
Tauqir Zia
Nasim Hassan Shah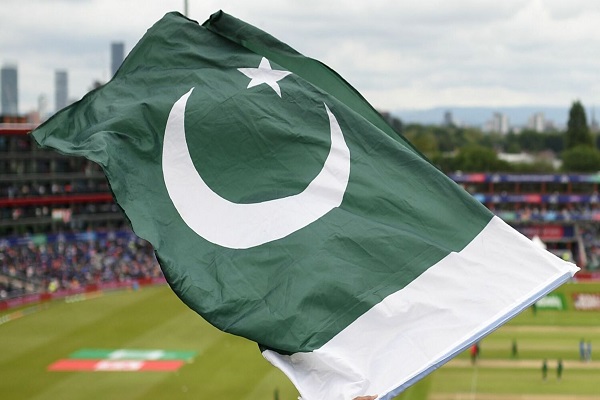 Pakistan Cricket Board Members
The corporate structure of the Pakistan Cricket Board constitutes the following members for 2021:
1- Chief Operating Officer, acting Chief Executive Officer
The chief executive officer is Naseer, who had joined the Pakistan Cricket Board in September 2011. Before being appointed as the CEO, he worked as a Law Associate at various reputed law firms in Lahore. Furthermore, he was a legal advisor for the National Bank of Pakistan and WAPDA.
While working at the PCB, he has been involved in preparing and drafting codes, bylaws, policies, and rules regarding the regulation of Cricket, the conduct of employees, cricketers, support personnel, and coaches, etc.
2- Chief Financial Officer
Javed Murtaza is the Chief Financial officer who has approximately 30 years of experience. He is a professional in finance and has excellent experience covering all aspects of commercial operations, financial planning and analysis, corporate finance, financial and managerial accounting, internal and external audits, international taxation, and ERP implementation.
Apart from that, Javed is also a member of ICA in Wales and England, a Certified Public Accountant from Virginia State Board of Accountancy, USA. In addition to that, Javed also has a Master's degree in Business Administration from the USA. He has also worked for Ernst and Young and KPMG in Toronto. Moreover,
He was working as an analyst for analyzing six countries for "fortune-500" European multinational companies and was also the head of Financial Planning.
3- Director – International Cricket
Zakir Khan is the Director of International Cricket. Zakir became an assistant secretary for PCB in 1999. Before that, he used to play cricket and during that time, he participated in two-Test series and seventeen One-Day internationals from 1984-1990. Furthermore, he had performed well during his cricket career, taking five and 16 wickets, respectively.
Apart from that, Zakir took 294 wickets due to his exceptional bowling skills during 1982 and 1992. Before looking after international, domestic, and academies as General Manager – Cricket. He was also the team manager for different Pakistani cricket teams on foreign tours.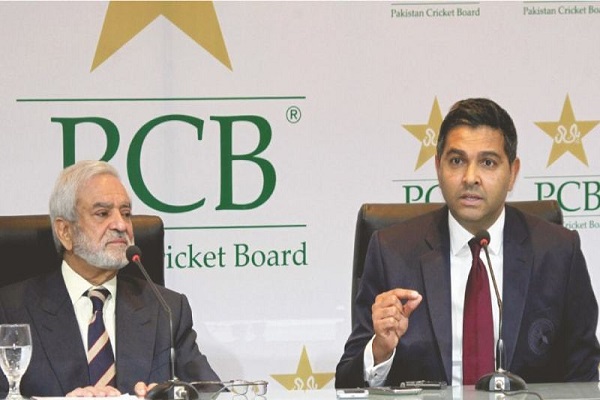 4- Director – High Performance
Nadeem Khan was also an international cricket player who participated in the two-Test series and several other ODI matches in the 1990s. Apart from that, Nadeem Khan used to play as a left-arm spinner and thus, played 153 matches, taking 534 wickets. Moreover, Nadeem was a coordinator for the selection committee in the PCB and as a manager for the Pakistan U19 Cricket Committee.
Consequently, Nadeem was the head of the UBL Sports division. During his control, the UBL men's cricket team performed very well and qualified for the 2015-16 Quaid-e-Azam Trophy finals. They also won the Inter-Departmental One-Day competition held in 2017-2018.
Apart from that, he is acknowledged for enhancing the profile, reputation, and value of the UBL Sports Complex following aggressive and modern-day high-performance training and coaching programs for young sportsmen.
As Director – High Performance, he oversees and provides strategic leadership and direction to the game that identifies, develops, and prepares world-class cricketers for the senior Pakistan men's team. More of his functions include international player development programs and domestic cricket.
5- Director – Media and communications
Sami Ul Hasan Burney is a former cricketer in Karachi. He first started his career as a journalist and communications expert in 1988, working for the Dawn newspaper. After that, he became the General Manager for the Media Department at PCB in 2002. Sami took part in two private TV news channels for sports desks between 2004-2006.
After that, he had teamed up with the ICC in Dubai in September 2006. Apart from that, Sami had resigned as ICC's Head of Media and Communications to rejoin the PCB in March 2019.
Moreover, he took part in the delivery and planning of media operations at three men and women's ICC Cricket World Cups and six ICC T20 World Cups and four ICC Champions Trophy events.
6- Director – Security and anti-corruption
A recipient of Tamgha-e-Imtiaz (Military), Lt Col Asif Mahmood, retired from the Pakistan Army from 1985 to 2014. He specializes in Intelligence, Human Resource Development, General Administration, while he also earned prestigious and critical postings/appointments during his time in the uniform, including UN Operations in Somalia. He also performed Vigilance, Security, and Anti-corruption responsible duties at the National Accountability Bureau (NAB).
7- Director – Human Resources
The first female director for PCB is Serena Agha. Her experience in this field of work is more than 15 years. She graduated and completed her MSc in HRM from Birkbeck College in London after completing her Bachelors in CS and BA from Kinnaird College University in Lahore.
Furthermore, she is also a certified Project Management Professional (PMP), a Managing Successful Programs (MSP) professional, and a coach and has a short course from the Massachusetts Institute of Technology (MIT). Serena is widely experienced in several HR disciplines in multicultural environments, including the Middle East, Africa, and Pakistan.
She excels in transformation across the breadth of HR, and her other operational areas include succession planning, talent acquisition and management, compensation and benefits, services and operations, organizational design, and training & development.
8- Chief Medical Officer
Dr. Najeebullah Soomro is the Chief Medical Officer in PCB. She has completed her MBBS from Karachi's DUHS University. Moreover, she also holds a Ph.D. from D.E.S.S. in Sydney (Thesis: Cricket Injury Prevention).
It was finished with the help of Cricket Australia in creating the world's first Cricket Injury Prevention Programme (CIPP) and injury surveillance mobile app (TeamDoc) for community cricket. He is also an expert in Injury Epidemiologist & Sports Scientist and has received his Master of Public Health from The University of Sydney, and has a major in Epidemiology and Injury Prevention.
Pakistan Cricket Board PCB Logo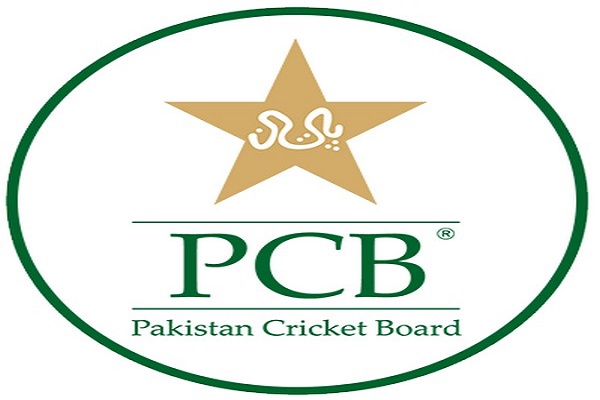 Pakistan Cricket Board Income
The PCB had a pay of Rs10.69 billion in 2019, of which the PCB had an expenditure of Rs5.94 billion. Around the same time, the cricketing specialists burned through Rs620 million on fixes and repairs; Rs2.83 billion on homegrown competitions; Rs1.06 billion on neutral and around the country settings Rs2.83 billion on the National team's visits abroad.
Before the current PCB director assumed responsibility, the cricket board consumed Rs4.03 billion in 2017 and Rs5.13 billion in 2018. The board likewise burned through Rs610 million on the cricket trophy. It acquired Rs4.27 billion from foreign tournaments and Rs5.41 billion from neutral and around the country venues. The cricket board acquired Rs230 million under the head of sponsorship and logo and Rs700 million through investment and interest.
Frequently Asked Questions
Q: Who is the Chairman of the Pakistan Cricket Board?
A: Rameez Raja is the chairman.
Q: What is the Pakistan Cricket Board net worth?
A: The total net worth is 55 million US dollars.
Q: What is the Pakistan Cricket Board Chairman Salary?
A: As per our sources, Rameez Raja is not taking any salary as the chairman of the Pakistan Cricket Board.
Pakistan Cricket Board Website