The State Bank of Pakistan (SBP) (Urdu:بینک دولت پاکستان) is the central bank of Pakistan. While its constitution, as originally laid down in the State Bank of Pakistan Order 1948, remained basically unchanged until January 1, 1974, when the bank was nationalized, the scope of its functions was considerably enlarged. The State Bank of Pakistan Act 1956, with subsequent amendments, forms the basis of its operations today. The headquarters are located in the financial capital of Pakistan, Karachi with branch offices in 15 cities across Pakistan, including the capital city, Islamabad and the four provincial capitals.
| Title | Description |
| --- | --- |
| Details | |
| Type: | Bank |
| Urdu Name: | سٹیٹ بینک پاکستان |
| Abbrevation: | SBP |
| Industry: | Bank |
| Headquarter: | Karachi,Pakistan |
| Established: | June 1948 |
| Start Working: | 1 July 1948 |
| Principal Officer: | Governor |
| Status: | Central Bank of Pakistan |
| Governer: | Ashraf Mahmood Wathra |
| Chairman: | Governor |
| Currency: | Pakistani rupee |
| Central bank of: : | Pakistan |
History
Before Independence on 14 August 1947, during British colonial regime the Reserve Bank of India was the central bank for both India and Pakistan. On the 30th of December 1948 the British Government's commission distributed the Reserve Bank of India's reserves between Pakistan and India -30 percent (750 M gold) for Pakistan and 70 percent for India.[1] History of State Bank of Pakistan
Under the State Bank of Pakistan Order 1948, the state bank of Pakistan was charged with the duty to "regulate the issue of bank notes and keeping of reserves with a view to securing monetary stability in Pakistan and generally to operate the currency and credit system of the country to its advantage".
The State Bank of Pakistan also performs both the traditional and developmental functions to achieve macroeconomic goals. The traditional functions, may be classified into two groups: 1) The primary functions including issue of notes, regulation and supervision of the financial system, bankers bank, lender of the last resort, banker to Government, and conduct of monetary policy. 2) The secondary functions including the agency functions like management of public debt, management of foreign exchange, etc., and other functions like advising the government on policy matters and maintaining close relationships with international financial institutions.
The non-traditional or promotional functions, performed by the State Bank include development of financial framework, institutionalization of savings and investment, provision of training facilities to bankers, and provision of credit to priority sectors. The State Bank also has been playing an active part in the process of islamization of the banking system.
The Bank is active in promoting financial inclusion policy and is a leading member of the Alliance for Financial Inclusion. It is also one of the original 17 regulatory institutions to make specific national commitments to financial inclusion under the Maya Declaration [2] Finical Inclusion Maya Declaration during the 2011 Global Policy Forum held in Mexico.
SBP Issues Rs 10

As directed by the federal government, State Bank of Pakistan has  issued Rs10 coin.According to details, the coin was launched through SBP Banking Services Corporation exchange counters.The coin is of yellow colour with serrations on its rounded edge while its weight is 5.50 grams and is 25.5mm in diameter.On top of the crescent star, Urdu words Islami Jamhooria Pakistan is written whereas below the moon, two sprigs of wheat with year issued is present.The back side of the coin has front-side impression of Faisal Mosque and picture of doves flying over it, giving the message of peace.However, Rs 10 in Urdu has been inscribed below the Faisal Masjid picture. [3]Coin of Rs.10
Provision of Mobile ATMs

The central bank in a circular in its eid-specific directives urged banks to ensure uninterrupted cash supplies to the people during Eid-ul-Azha holidays.SBP has instructed all banks and micro-finance banks to make special arrangements by installing Kiosks, ATMs and mobile ATMs at places of business such as Cattle Markets and Bazars etc for the facilitation of buyers and sellers in coordination with each other.The bank also urged effecrtive monitoring of the banks ATM service and warned an action against concerned bank in case of complaints.State Bank has also ordered the banks to observe a working day at their branches on Saturday dated September 10 for the convenience of general public.The central bank statement further said that the SBP has made special arrangements to facilitate general public for their banking related needs. These measures are aimed at providing hassle free banking services to the general public during the forthcoming Eid holidays.It has also been advised that cash needs should be assessed through continuous monitoring of ATMs to ensure timely replenishment of cash in ATMs.[4] Provision of Mobile ATMs
SBP Maintain Interest Rate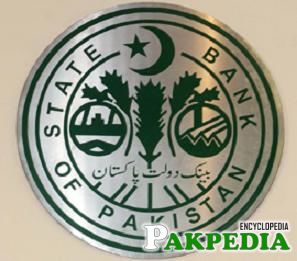 State Bank of Pakistan (SBP) has decided to maintain the interest rate at 5.75 percent.SBP announced the new monetary policy for the next two months on Saturday.According to the policy, the year-on-year CPI inflation has increased from 1.6 percent in October 2015 to 4.2 percent in October 2016 and core inflation is inching upwards as well.It was also stated that a healthy uptick in private sector credit for fixed investment will further support future growth.The policy also stated, Improving aggregate supply is expected to better cater to rising domestic demand in FY17. However, international oil price movements may impact inflation.The central bank stated that the current macroeconomic stability and net retirement of government  borrowings from scheduled banks resulted in relatively easy liquidity conditions in the money market. Some support also came from increase in bank deposits as the growth in currency in circulation receded back to its past levels after rising exceptionally high in FY16.It was also mentioned that volatility in the inter-bank market continued to remain low and the overnight moneymarket repo rate stayed close to the policy rate in the post September 2016 monetary policy period.The global growth outlook for 2016 is mixed. While growth prospects for the US economy remain positive, uncertainties exist for international financial markets and global trade amid anticipated interest rate hike by the US-Fed, SBP stated.State Bank stated, Pakistan continuous buildup of external buffers over the last three years has improved its resilience against external uncertainties. This is reflected in the current level of foreign exchange reserves which cover more than four months of projected import payments. In addition, the recent improvement in Pakistan sovereign rating along with official financial inflows is projected to sustain its foreign exchange reserves.However, unpredictability of non-trade flows will influence the current account in particular and the external sector in general during the rest of FY17, the statement read. [5] SBP Maintain Interest Rate
The Board of Directors
The Board (previously known as the Central Board) consists of ten members: the Governor (who is Chairman), the Secretary, Finance Division, Government of Pakistan and eight Directors, including one Director from each Province, to be nominated by the Federal Government. The Directors (and the Governor) are appointed for a term of three years. Traditionally, these directors (other than Secretary, Finance Division) are re-appointed for a second term, though this is not a requirement of the law, and there have been a few exceptions to this practice.The current Board of Directors consists of the following:
Chairman: ( Governor SBP);
Dr. Waqar Masood Khan (Secretary Finance);
Dr. Tariq Hassan;
Mr. Hafiz Mohammad Yousaf;
Mr. Mr. Zubyr Soomro ;
Mr. Khawaja Iqbal Hassan;
Mr. Ardeshir Khursheed Marker;
Mr. Mohammad Riaz;