State Bank of Pakistan is Pakistan's central bank. The bank has offices in fifteen cities of Pakistan, with its head office in Karachi. It has wholly-owned and operating subsidiaries. These include NIBAF (National Institute of Banking & Finance) that serves as the bank's training arm and gives training to the commercial banks, DPC (Deposit Protection-Corporation).
Recently the bank got ownership of PSPC (Pakistan Security-Printing Corporation). The State Bank of Pakistan holds 3-fully authorized subsidiaries to extend its functions. Dr. Reza Baqir is serving as chairperson of the bank. This article contains all the information about the bank, including the State Bank of Pakistan Introduction.
| Title | Description |
| --- | --- |
| Details | |
| Type: | Bank |
| Urdu Name: | سٹیٹ بینک پاکستان |
| | |
| Industry: | Bank |
| Headquarter: | Karachi, Pakistan |
| Established: | June 1948 |
| Start Working: | 1 July 1948 |
| Principal Officer: | Governor |
| Status: | Central Bank of Pakistan |
| Governer: | Ashraf Mahmood Wathra |
| Chairman: | Governor |
| Currency: | Pakistani rupee |
| | |

State Bank of Pakistan Introduction
The State Bank of Pakistan is established under the 1956 SBP Act that awards its power to perform as Pakistan's central bank. The act mandates the bank to regulate the country's credit and monetary system to encourage its growth and development in the national interest or benefit to secure financial stability and complete utilization of Pakistan's productive resources.
History
During British Raj before independence on 14th Aug 1947, the RBI (Reserve Bank of India) was a reserve bank for Pakistan and India. On 30th Dec 1948, the Commission of British Govt RBI's reserves between India and Pakistan, i.e., 70% for India and 30% for Pakistan. Muhammad Ali Jinnah, in May 1948, struggled to set up the State Bank of Pakistan immediately. His efforts bore fruit, and on 1st July 1948, the bank started its operations.
Duties of SBP
The bank was assigned the task of regulating Pakistani notes under the bank's order in 1948 and maintaining the reserves to secure financial stability in-country and operate the credit system and currency of Pakistan to its benefit.
Funding to SBP
Initially, industrial families funded a more significant percentage of this bank. Industrial families on encouragement of Quaid-e-Azam allotted their yearly profit for bank functioning. As Quaid laid the foundation of Pakistan's 1st textile mill in 1947, the Valika Family having strong terms with Quaid allocated vast shares of their profit to SBP.
During reforms in the country's financial sector in Feb 1994, the bank was made fully autonomous. On 21st Jan 1997, SBP's was made more autonomous when Pakistani Govt issued 3-Amendment Ordinances. Those Ordinances included the 1974 Banks Nationalization Act, 1956 SBP Act, and 1962 Banking Companies Ordinance.
Functions of SBP
The bank performs both developmental and traditional functions to accomplish macroeconomic objectives. There are two categories of conventional operations:
The Primary Functions include supervision & regulation of the financial system, monetary policy, and Pakistani notes.
Secondary Functions include agency functions such as foreign exchange management, public debt management, etc., along with other functions such as advisor to Govt on matters relating to policy and establishing good ties with Intl financial institutes.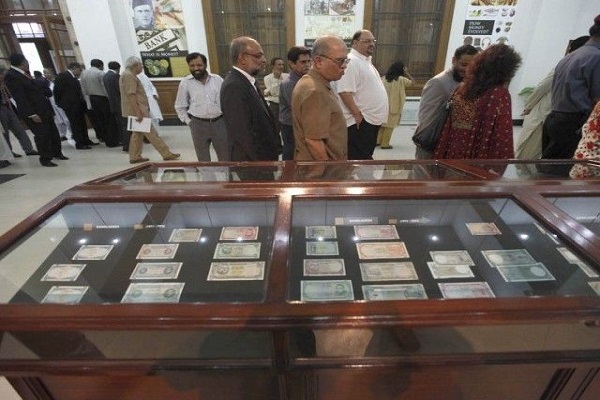 Subsidiaries of State Bank of Pakistan
The State Bank of Pakistan holds 3-fully authorized subsidiaries to extend its functions; these subsidiaries include:
SBP-BSC (Banking Services Corporation)
SBP-BSC was set up under Ordinance 2001 of SBP-BSC and supports the bank in handling currency, credit management, purchase/sale of Government's savings instruments on behest of National Savings' Central Directorate, and facilitating system of inter-bank settlement.
It is also assigned to collect the revenue and make payments on the Government's behalf. It is also responsible for carrying out operational tasks related to public debt management, export refinances, foreign-exchange operations, and finance development.
SBP governor chairs its board of directors and consists of SBP-BSC Managing Director and SBP Central Board's members. Its head office is located in Karachi.
NIBAF (National Institute of Banking & Finance)
National Institute of Banking & Finance is a bank's training body and provides training to SBP employees and new inductees. The subsidiary conducts Intl courses on commercial and central banking in association with Federal Govt. Additionally, it is also offering training to SBP-BSC & other financial institutes. The office of NIBAF is in Karachi.
DPC (Deposit Protection Corporation)
It has been set up as an entirely owned SBP subsidiary under the 2016 DPC ACT. This entity would be responsible for protecting deposits of financial institutes working in Pakistan. DPC's objective is to compensate depositors to the extent of the protected deposits in case of a financial institution's failure.
DPC would announce protected deposits' limit and would be announced in time. Following Acts govern functions of SBP:
Banking Companies Ordinance of 1962
Foreign-Exchange Regulations Act of 1947
SBP Act of 1956
Payment System & Electronic Fund-Transfer 2007 Act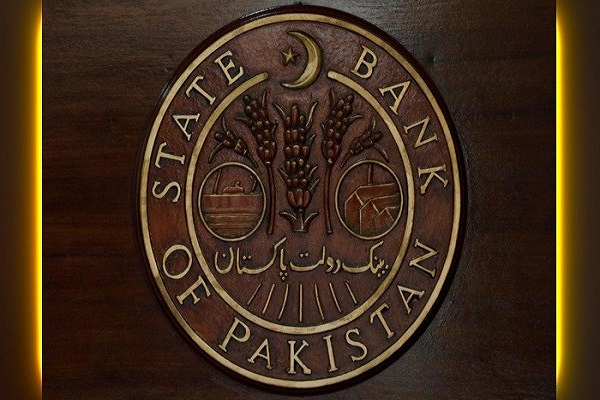 Laws
State Bank of Pakistan 1956 Act
SBP Ordinance 2001
Protection of the Economic-Reforms 1992 Act
Banking Companies Ordinance of 1962
The Financial Institutes Ordinance of 2001
National Accountability-Ordinance of 1999
Banks Nationalization Act of 1974
Pakistan Coinage Act of 1906
Microsoft Institutes Ordinance of 2001
Payment Systems & Electronic Fund-Transfer Act of 2007
The Negotiable Instruments Act of 1881
Pakistan Coinage Act of 2013
Credit Bureau Act of 2015
Electronic Transactions-Ordinance 2002
Credit Bureaus Amendment Act of 2016
Financial Institutes Act of 2016
Deposit Protection Corporation-Act of 2016
Public Finance-Management Act of 2019
Foreign-Exchange Regulation Act of 1947
Governance
The Board of Directors
A Board of Directors governs the bank that is responsible for the direction of bank affairs and general-superintendent. SBP Governor chairs the board and consists of eight non-executive Directors & Secretary-Finance to Federal Govt. Federal Govt recruits board's non-executive directors for three-years.
Responsibilities and Functions of the Board of Directors
The Board performs these functions:
Oversee management of foreign-exchange reserves and approve risk policy and strategic investment
To determine and define Bank policies regarding implementation of the functions & approve the internal-rules for their execution.
Reza Baqir-Chairperson
Naveed Kamran-Finance Division Secretary
Mohammad Saleem-Board Member
Ali Jameel-Board Member
Mehmood Mansoor-Corporate Secretary
Tariq Hassan-Board Member
Departments
Banking Policy & Regulation Group
Exchange-Policy Department
Banking Policy and Regulations Department
Development Finance-Group
Agricultural Credit and Micro-finance Department
Islamic-Banking Department
Infrastructure, Housing, and SME Finance-Department
Banking Supervision-Group
Banking Inspection Department I and II
Financial-Stability Department
Enforcement Department and Off-Site Supervision
Banking Conduct & Customer-Protection Department
Reserve Management & Financial Market
Monetary Mgmt. Department and Domestic Market
Investments Department and Intl Markets
Development Finance-Group
Agricultural Credit and Micro-Finance Department
Department of Islamic Banking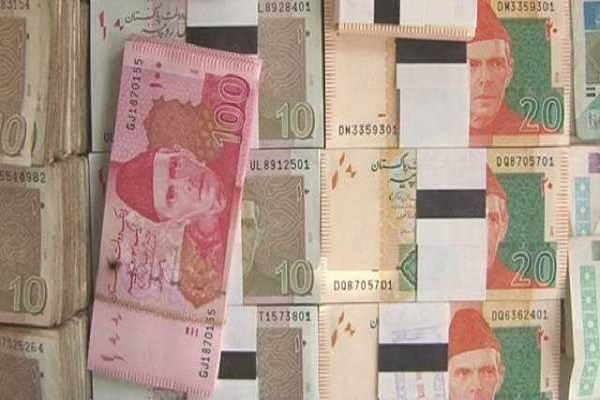 Governor Office
Office of Corporate Secretary
External-Relations Department
Internal Audit and Compliance Department
Human Resources
Human Resource Department
Financial Resource Mgmt
Risk Mgmt. Department
Finance Department
State Bank of Pakistan Timings
Monday to Thursday-09:00 AM-05:30 PM (Lunch Break 01:30 PM-2:30 PM)
Friday-09:00 AM-5:30 PM
Saturday and Sunday Closed
Bank Assets and Liabilities
Year     Advances      Investments    Deposits
2002      932,059          559,542           1,466,019
2006      2,189,368       799,285            2,806,645
Payment Systems
Library
Medium & Small Enterprises
Legal services
Treasury Operations
Microfinance
Corporate & Strategic Planning
RTGS (Real-Time Gross Settlement) System
Remittances
Risk Mgmt. Department
TDD (Training & Development Department)
Pakistan Remittance-Initiative
Information Systems & Technology Department
Social Media Handles
https://twitter.com/StateBank_Pak
https://www.facebook.com/StateBankPakistan/