Shezan International Limited
Shezan International Ltd was founded in 1964 by the Shahnawaz Group. It is the largest food and beverage manufacturer located in Lahore, Pakistan. To this day, Shezan International Limited company provides the country with the capacity to meet its domestic and export needs.
The government of Pakistan allowed Shahnawaz Group to purchase all of the remaining shares of Alliance Industrial Development Corporation in 1971. As a result, Shezan brought up the second unit in Karachi. The head office is located in Lahore, Pakistan. Furthermore, the Company produces jam, juices, pickles, squashes, syrups, sauces, chutney, etc.
| | |
| --- | --- |
|                      Title |                        Description |
| Name: | Shezan International |
| Also Known As: | Shezan International Limited |
| Country Serves: | Pakistan, Bangladesh, England, Canada etc |
| Headquarter: | Lahore |
| Products: | Jams, Juices, Pickles, Syrups, Squash, Chutney, Sauces etc |
| Owner Name: | Shah Nawaz |
| Founded: | 1964 |
| Parent: | Shahnawaz Group |
| Number of Employees: | 200+ |

Shezan International Distributors
The distributors of Shezan International Limited Products are as follows:
1- England
The Company has authorized Nuovo Foods Limited to distribute and sell all the Shezan products. They also handle and conduct all the import and distribution of said products.
2- Canada
In Canada, the authorized distributor of Shezan products is Target Foods, which provides Shezan products to the people of Canada.
3- Bangladesh
Sajeeb Foods in Bangladesh distribute the products of this company. Shezan International has been a target for controversies due to the Ahmadis group, and numerous religious conservatives had initiated campaigns to boycott the Company and its products. However, despite the difficulties faced by Shezan, it is still one of the largest manufacturers of beverages and food in Pakistan.
Shezan International Owner
The Shezan International owner name is Shah Nawaz, who leads the Shahnawaz group. Shahnawaz group is an Ahmadi group that owns the Shezan company in Pakistan. The history of Mr. Shah Nawaz is less known. He founded his first business in Delhi and Agra in 1943.
His Company is a Public Limited Company, and it is listed on the stock exchange of Pakistan. Shah Nawaz died in the year 1990, and his legacy has been carried on till this day through this company and the Shahnawaz Group, which consists of 289 employees.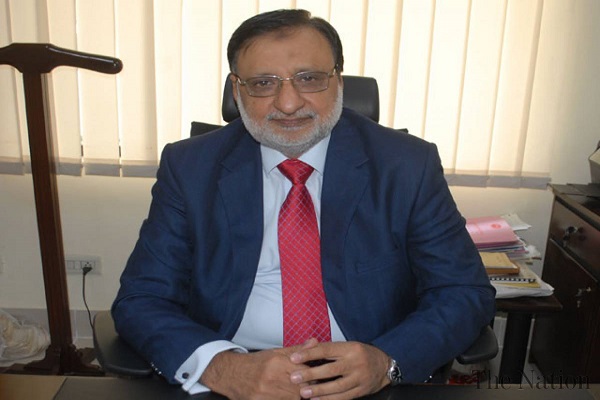 Shezan International Services
Objectives
The main objective of Shezan is to provide quality products in the region. They produce and provide top-quality products and services to its customers and maintain customer satisfaction through their dedicated efforts in building the Company into a successful and profitable brand all over the world.
Moreover, their products are certified as 100% Halal and also licensed under HACCP. HACCP is a system that safeguards food from hazardous reactions caused by the environment. Shezan holds a Quality Food Products certificate given by RCC in Rawalpindi.
Apart from the success stories and achievements of Shezan International Limited, the Company has also been honored by the Karahi Stock Exchange along with a prestigious T.C. award in 1994. Shezan not only produces top-quality food and beverages but also caters to the needs of its employees. They do not work as a separate entity but work in teams, and each and every member of the group is a part of the Company's growth.
Employees Satisfaction
Many retired workers have given positive feedback for working at Shezan. They have experienced that the management of the Company is excellent and they always cater to the needs and difficulties of their team members.
People have been working in Shezan for more than thirty-five years and have never faced any challenges or problems from the Company or the workforce. Moreover, the environment is work-friendly, and there is a diversity in culture. So, there is nothing to worry about not fitting in the group.
Shezan International Jobs
Shezan is looking for fresh candidates to be a part of their significant venture. A list of recent vacancies in Shezan International Limited for 2021 has been uploaded on their website. They are hiring qualified male and female candidates that have qualifications varying from Matric, Intermediate, Bachelors, primary, secondary education, and lots more.
Eligibility Criteria
Any person that has qualified certification of Masters, MBBS, CA, LLM, LLB, M.Ed., MPHIL, B.com, BA, MCS, B Pharmacy, BDS, MS, etc., can apply for the job. Furthermore, jobs offered by Shezan are from Lahore, Islamabad, Karachi, Rawalpindi, Multan, Faisalabad, Peshawar, Quetta, Hyderabad.
So, location is not a big concern as the Company has many branches in almost every major city in Pakistan. You can apply for a job in Shezan International Limited Company even if you have only completed your Intermediate studies.
Areas such as FATA, KPK, AJK are also covered by Shezan. Anyone interested in applying for a job in Shezan can google for 'jobs in Shezan 2021,' and they will be guided further with the procedure. The online form for a job application has made it easier for people to save them a lot of time.
Furthermore, they have to fill out an online form, enter their specified information, and submit it to the Company. They will soon be notified whether or not they have been selected for the job or not.
Shezan international limited annual report
Shezan International Annual Report 2017-2018
The company has had an economic environment in the period 2017-2018. However, it was another successful year of smooth and steady performance of the Company with the highest sales revenue of 7.5 billion Pakistani Rupees. The Directors and the management of Shezan company had kept an eye out for the Company's performance and other business activities.
Moreover, they also monitored every movement, activity, and success of the Company, which led them to achieve improvements and modifications in the productivity and efficiency of its team with cost-effective methods.
The Company's gross profit was around 2 billion Pakistani rupees, and the profit before taxation was approximately 0.49 million Pakistani rupees. Thus, they have been successful in gaining profits despite the difficulties in circumstances and extreme competition.
Shezan International Annual Report 2019
The performance of Shezan company for the year 2019 suffered a slight decline in their large-scale manufacturing growth. The food and beverages sector had observed and recorded a decrease of 4.7%, which was extremely high compared to the previous year, which was 0.76%.
Though this did not significantly impact the Company, it remained efficient in terms of performance. In Addition, the Company had an increased focus on quality improvement for its products. As a result, the Company's gross profit was 1.5 billion Pakistani Rupees, and the profit before taxation was 0.16 million Pakistani rupees, which are extremely low compared to the previous year. But efforts were made to improve and to grow their sales.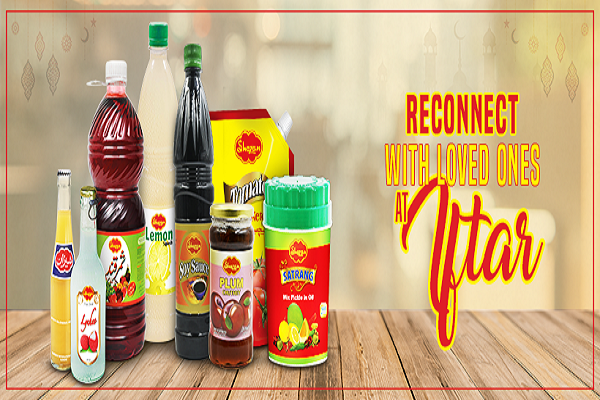 Shezan International Products List
Shezan Company has a wide range of products from beverages to food. They are as follows:
Beverages such as lemon juice, mango juice, lychee, strawberry juice, squashes syrups in different flavors, Chinese Sauces, etc.
Jams and Marmalades in flavours of mango, pineapple, mixed fruit, strawberry, etc.
Ketchup and Sauces such as Tomato, Green Chili, and Chili Garlic, etc.
Pickles of Garlic, Green Chili, Mango, Kasondi, and Lime, etc.
Chutney of Mango and Plum and many other flavours.
Shezan is heavily famous for its Jams and Juices. Many people use their products due to their excellent taste and flavour. For example, they use ketchup along with fries, macaroni, spaghetti, and even fast food. The quality in taste and flavour is also what it is famous for. The ingredients used in their products are freshly harvested from the fields.
Shezan International Contact Number
1. Factories
Shezan international Lahore:
Address: 56 Bund Road, Pakistan
Email: [email protected].
Phone number (92-42-37466899)
Shezan International Karachi
Address: Plot L-9, Block 22, Federal B Industrial Area, Pakistan
Phone Number: (92-21-36344722-23).
Email: [email protected].
Shezan International Hattar
Address: Plot 33-34, Phase III, Hattar Industrial Estate
Email: [email protected]
Phone Number: (92-995-617158).
Sales Offices
Multan: Khanewal Road, Hassanabad Town (92-61-6564324)
Islamabad: Sector I-9/2 Plot 219, Street 7, Industrial Area (92-51-4432317)
Faisalabad: Bolay di Jhugi Chowk, Inside Suleman Silk Milk, Opposite Telephone Exchange, Sargodha Road (92-41-8848530)
Karachi: F.B. Industrial Area, Plot L-4 Block 22 (021-36829766-68)
Gujranwala: Near Beacon House School, Sialkot Bypass Road (055-3203100)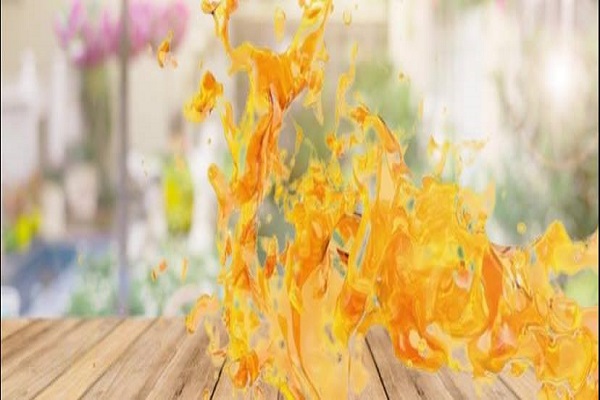 Social Media Handle