An exchange is a place where people trade things.  Here, producers or consumers, buyers, and sellers meet together and buy or sell things. The things that are bought or sold include bonds, currencies, and commodities, and so on. When people elevate their business by furnishing shares, the owners of these shares, sometimes assist them in selling their shares back. Stock Exchange helps them to find someone who can acquire the shares. In the case of no buyers, the shares can also be sold to a friend, relative, or someone else. One can never assume who the buyer is and who the seller is. This article has all the information about the SE, incorporating Pakistan Stock Exchange.
| Title | Description |
| --- | --- |
| Basic Information | |
| Formed: | January 11, 2016 |
| Name: | Pakistan Stock Exchange |
| In Urdu: | پاکستان اسٹاک ایکسچینج |
| Owner : | Government of Pakistan |
| Currency : | Pakistani Rupee |
| No. of listings : | 560 – as on (May 29, 2017) |
| Market cap : | US$ 98 billion – (29 may, 2017) |
| Indices : | KSE 100 Index & KSE-30 Index & KMI 30 Index |
| Website : | www.psx.com.pk & dps.psx.com.pk |
| Total market capitalisation: | $98billion In May 28, 2016 |
| Delivered : | 26% a year ( Between 2009 and 2015 ) |
| Brokerage Houses: | About 400 brokerage houses |
| Investors: | 1,886 foreign investors & 883 domestic investors & 0.22 million retail investors |
| Location : | Karachi, Pakistan |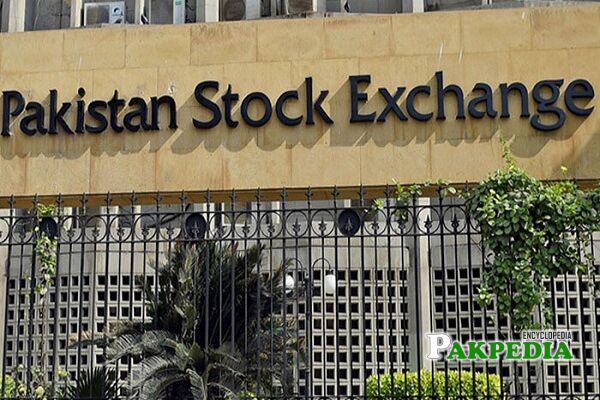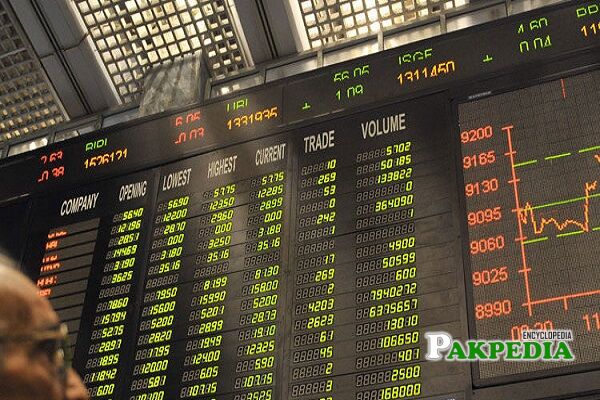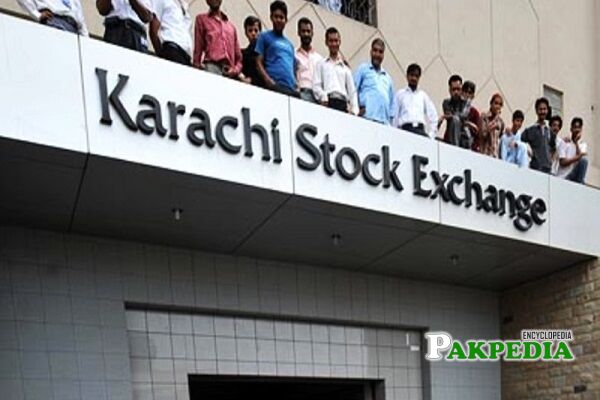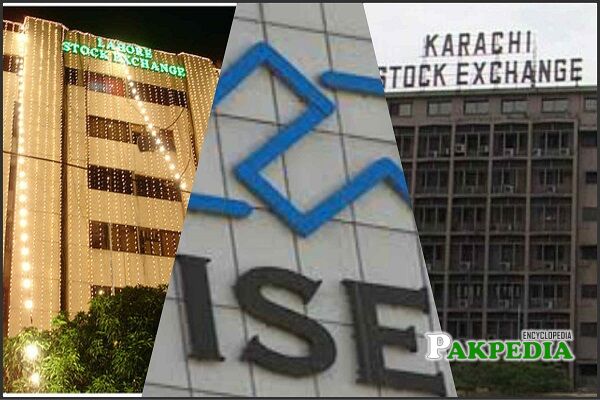 Pakistan Stock Exchange
Pakistan Stock Exchange is the world best stock market in the world. About 40 brokerage houses and 21 asset management companies are members of the Pakistan Stock Exchange. In 2016, Pakistan stock Exchange sold it to a Chinese company for $85 million. Pakistan Stock Exchange has an online education and trading facility for the learners. It was created in 2006. Today it has 45000 members registered with it. It is mainly created to let the people know stock trading by practicing it.  The following platforms are available 
Practice buying stocks without real money
Find a stockbroker near your area
Learn trading using research tools
Participate in the stock games
Pakistan Stock Exchange History
Pakistan Stock Exchange came into being in 2016 after the government decided to merge all the stock exchanges of Pakistan including the Karachi Stock Exchange, Lahore Stock Exchange, and Islamabad Stock Exchange. Before the merger of stock exchanges, the Karachi Stock Exchange held a three-day trading session of all the certificates holders.  The integration of these three stock exchanges was intended to reduce market fragmentation and have a strong base for investors and business partnerships. In 2018, there were 559 companies listed In Pakistan Stock Exchange. The total market capitalization is $84 billion. In 2017, the Pakistan Stock Exchange was considered as an emerging market  The Chairperson of Pakistan Stock Exchange is Sulaiman Mehdi while the CEO is Rafiq Umar.
Pakistan Stock Exchange Markets
Karachi Stock Exchange
This Stock exchange is situated in Karachi, Pakistan. First, it was located on Chandigarh Road. The Karachi Stock Exchange has now merged into Pakistan Stock Exchange ahead to Lahore and Islamabad Stock Exchange. It was one of the colossal and former stock exchanges in Pakistan. Based on its performance, Bloomberg ranked the Pakistan stock Exchange index as the remarkable performer in the world at 3rd Number since 2009. In 2015, Pakistan Stock Exchange was called the upmost-performing stock exchange in the world by Khaleej Times.
This stock Exchange started with only 5 companies having total capitalization 37 million rupees. Later, it served participants and companies to grow their capital. After the development of the Stock Market, It introduced 100 index. In 1995, It introduced a shared index. The automatic trading system was introduced in 2002. It can handle almost one million traders per day. The same year, it was considered the best market in the world. IT was integrated in 2016 under the 2012 act passed by the parliament.
The trading session starts from 9:32 and closes at 3:30 pm. Another session starts at 3:31 and closes at 4:00. The stock exchange is closed on Saturday and Sunday. The main companies trading in Karachi Stock Exchange are AGTL (Al-Ghazi Tractors Limited), ATLH ( Atlas Honda Limited), DFML (Dewan Farooque  Motors Limited) and more.
Type:                  Stock Exchange
Address:             Karachi, Pakistan
Founded:           1947
Merged:             2016
Key person:       Nadeem Naqvi
Currency:           PKR
Volume:             1.3 trillion Rupees.
Website:            psx.com.pk
Lahore Stock Exchange
The Lahore Stock Exchange started its work by December 1970. At that time, it was the third stock market in Pakistan.  The first office was located at 17-Bank square, Lahore. The purpose of making the Lahore stock Exchange was to create a new investment avenue for the middle class of Punjab. As there were hundreds of small and local industries that wanted to make their companies public limited companies by selling its shares. The people already had 62% of the agricultural wealth that needed to be invested. It provided a broad market and corporate sector. The total capital of the Lahore Stock Exchange is 555 billion. It also has branches in other cities of Punjab.
Type:                        Stock Exchange
Founded:                 1970
Address:                  Lahore, Pakistan
Currency:                 PKR
Volume:                   2.51 trillion rupees
Merged:                   2016
Islamabad Stock Exchange
It was founded in 1989 that aimed to make a trading infrastructure, skilled resources, and an orderly market for trading.  After it was given the license in 1992 as a stock Exchange, it started trading. The verbal trading system of Islamabad was replaced by an automatic trading system in 2002. The new system was more efficient and had more trading capacity than the previous system. It also brought transparency in the trading. In 2007, it joined Lahore stock Exchange for, more transparency, liquidity, and increase turnover. It also introduced its index in 2002 which is the ISE-10 index. Before it, ISE uses the Index of Karachi Stock Exchange.
Type:                       Stock Exchange
Address:                 Islamabad, Pakistan
Founded:                1989
Merged:                  2016
Key figure:              Ayyaz Afzal
Currency:               PKR
Website:                 www.ise.com