What is Jubilee Plan
The Jubilee Plan was initiated to provide benefits to the people, including health, damages, accidents, life coverage, and benefits. Everyone is free to choose any type of benefit as insurance to cover for one year starting from the purchase date. In addition, these insurance plans come in various forms;
Life Insurance
Car Insurance
Health Insurance, etc.
The key person working for the Jubilee Insurance company is Nizar Juma acting as the Chairman. The main aim of the company is to provide financial services to the people. To make you live your life to the fullest, Jubilee Insurance makes sure that they provide you with end-of-life security along with multiple health benefits.
With a number of Insurance Plans, it can help save for your products and your family's education that will open up new doors for a safe and healthy life.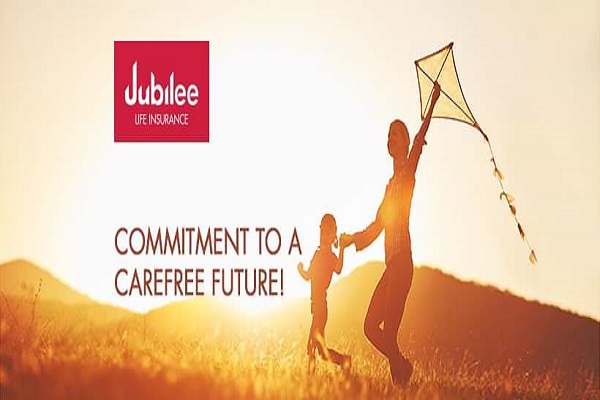 Jubilee Insurance Branches
Karachi, Pakistan
Bombay, India
Subsidiaries of Jubilee Holdings Limited
Jubilee Insurance Company of Uganda Limited
Jubilee Insurance Company of Kenya Limited
Jubilee Insurance Company of Burundi
Jubilee Insurance Mauritius
Jubilee Investments Company Limited Uganda, Tanzania, Burundi Limited
The companies have a shareholding of more than 50% shares in Jubilee Holdings Limited.
Jubilee Insurance Packages
Jubilee Insurance Company was established in 1937 in Kenya. Jubilee Insurance company grew its economy in the East African Community throughout the years. The company is a privately owned branch by Jubilee Holdings Limited, which is a multinational insurance holding company.
Moreover, the headquarters of Jubilee Holdings Limited is in Nairobi, which is the capital of Kenya and has multiple subsidiaries in Tanzania, Burundi, Uganda, and Mauritius. In addition to that, the Jubilee Insurance Company has plans to expand on the African continent.
Jubilee Insurance Plans
You can purchase any form of insurance plan from your credit or debit cards while at work or in the comfort of your house. Such plans include;
1- Accidental Death Benefit (Gold)
In order to protect your family's future, Jubilee Accidental Death Benefit offers you the flexibility to customize your covers so that you can ensure that your family has a comfortable and financially free life, even in your absence.
The benefit of this package will provide you with a total of two million Pakistani Rupees to your selected member as a lump sum benefit. At the same time, the silver package of the Accidental Death Benefit plan will provide a lump sum amount of one million Pakistani Rupee.
2- Jubilee Car Insurance
As of now, the Jubilee Insurance Company offers a 10% discount on its car insurance plan. If you ever get in a car accident, Jubilee Car Insurance will cover all the damages to your car. For example, suppose you or any family member is driving to work or any other place and getting into an accident.
In that case, Jubilee Car Insurance will fully cover all the damages done to the car, which also includes savings from costly repairs and maintenance. In other cases, your car is also insured for any form of theft, which means if your car is stolen, the Car Insurance will fully cover the costs.
3- Corporate Life Insurance
The company has made Corporate Life Insurance a legal requirement for employers, but the company paying the premium is deductible from its taxable income. Furthermore, the difference between corporate rates and individual plans is that the corporate rates are flexible and affordable than the individual plans. Moreover, they can also help your company to gain an advantage over their competitors.
The reason for such an advantage is that the employers will be at ease knowing that the financial coverage for their family's future will be safeguarded even when their family faces an unfortunate death or disability because they can avail of tax-free claims.
Other than that, the most important benefits of enrolling in a life insurance plan include the payment of the final costs, which means that Jubilee Insurance will help you ensure that your family members do not stress with financial hassles after you pass away.
For example, if you pass away due to an unfortunate incident, all your medical bills, funeral costs, etc., will be covered by your Insurance Plan through Jubilee. In other cases, if you owe a debt to someone, Jubilee Life Insurance can help fill that gap by replacing your income and ensuring that the people you owe debts to are covered after your passing.
4- Corporate Health Insurance
Corporate Health Insurance is not only a luxury for an employee but, it has also become a necessity in alluring and retaining skilled workers. According to the research, studies show that the employees are much happier with gaining a health insurance benefit from their company.
Not only that, this plan provides financial support and extensive assistance in case your family member faces a medical emergency. Furthermore, it also provides medical aid if you or your family member is suffering from a pre-existing condition to make sure that Jubilee Life cares for you.
Apart from that, it makes sure that they manage all the health care needs of your staff by providing the most effective health treatments. You can also register yourself for an individual Life Insurance Plan with Jubilee Insurance. The benefits of the individual plan offer you and your family any form of financial and medical aid. Jubilee Health Insurance Plan includes the benefits of paying or covering heavy medical expenses for you and your family. The benefits can include hospitalization expenses, domiciliary expenses, ambulance charges, etc.
Moreover, Jubilee offers coverage against a critical illness that you or your loved ones suffer from. These can include life-threatening diseases such as bone marrow transplant, kidney failure, loss of limbs, stroke, etc. In any case, Jubilee Health Insurance entitles you to receive a lump sum amount to meet your daily cost expenses and illness-related treatment costs.
Jubilee Insurance Status
Any person holding the Jubilee Insurance package can check their status via visiting the closest customer facility center, or they can also call on (021) 111-111-554. The Jubilee Insurance Status has been made even more convenient for people to check their status at the comfort of their home or work environment.
Other than that, you also have an option to log in to the Jubilee Insurance portal online to find out about your insurance status if you choose to avail or purchase any other packages from the company.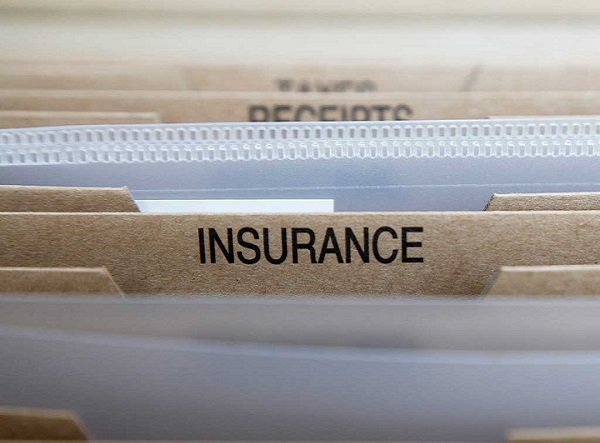 Jubilee Insurance Calculator
If you are interested in financing and investing, you can positively plan your finances with Jubilee's Financial Planning Calculator. Moreover, the tool can wisely help you buy assets, children's weddings, and education. All of us dream of a happy life for ourselves and our family; we also dream of having the best of everything, whether if it's a luxury house, a car, or a quality education that enables our children to lead a happy life.
The plans include;
Child's education
Buying own house
Buying own car
Child's Marriage
Other Purposes
The Jubilee Financial Planning Calculator provides a general overview based on your financial status. It jots down the overall position that you are in based on your financial income and assets. Therefore, you can make your choices accordingly and wisely for the betterment of yourself and the future of your loved ones.
Jubilee General Insurance
It is one of the highest-rated general insurance companies in Pakistan. They have secured a rating of "AA+" Insurer Financial Strength rating assigned by PACRAA and JCR-VIS rating agencies in Pakistan.
Keeping in mind all the benefits of Jubilee Insurance, you can avail any of the above packages for you and your loved ones so that each of you can live a prosperous and stress-free life along with the option to get the best of everything with Jubilee Insurance.
Frequently Asked Questions
Q: What are the benefits of Jubilee Insurance?
A: The benefits include financial coverage, health care benefits, medical expenses, free claim benefits, etc.
Q: Who is the owner of Jubilee Insurance?
A: Primarily, Nizar Juma is the chairman. Other than that, the company is funded by Agha Khan Fund for Economic Development.
Q: What are the 4 types of insurance?
A: The four types of insurance include;
Health Insurance
Car Insurance
Long-term disability Insurance
Life Insurance
Q: How do I check my Jubilee insurance status?
A: Any person holding the Jubilee Insurance package can check their status via visiting the closest customer facility center, or they can also call on (021) 111-111-554. The Jubilee Insurance Status has been made even more convenient for people to check their status at the comfort of their home or work environment.
Social Media Handle