Hyderabad is the second-largest city in the province of Sindh, Pakistan. It is one of the largest cities in the country as well. The metropolis is situated on the south-eastern side of Pakistan. It is also the capital of the Hyderabad division, which consists of five autonomous towns.
Its vibrant cultural heritage, ethnic diversity, and relics of glorious past and progressing present make it significant. This article carries every information about the city, including Hyderabad History.
| Title | Description |
| --- | --- |
| Information | |
| Location: | Sindh Pakistan |
| Towns: | 5 |
| Nickname: | Hyderabad |
| Name Urdu: | حیدرآباد |
| Type: | 4th largest city in Pakistan |
| Area: | 319 km2 (123 sq mi) |
| Number of Union councils: | 20 |
| Local Language Name: | Urdu, Sindhi, Punjabi, Siraiki, Pashto |
| Province: | Sindh |
| Coordinates : | 25°22′45″N 68°22′06″E |
| District: | Hyderabad District |
| Region: | Sindh |
| Founded by: | Muhammad Quli Qutb Shah |
| Elevation: | 13 m (43 ft) |
| Website: | www.hyderabad.gov.pk |
| Autonomous towns: | 5 |
| Union councils: | 20 |
| Highest elevation: | 13 m |
| Language | |
| Official Language: | Urdu |
| Native Language: | Punjabi |
| Other Languages: | Punjabi ,Urdu, Sindhi |
| Government | |
| Government Type: | Municipal Corporation |
| Capital City Police Chief: | M Mahender Reddy |
| Mayor: | Tayyab Hussain |
| Deputy Mayor: | Syed Suhail Mehmood Mashadi |
| Area | |
| Total Area: | 3,198 km2 (1,235 sq mi) |
| Population | |
| Rank: | 4th |
| Density: | 10,477/km2 |
| Metro: | 10,477/km2 |
| Total Population: | 3,429,471 |
| Time zone | |
| Time zone: | PKT (UTC+5) |
| Summer (DST): | PDT (UTC+6) |
| Codes | |
| Postal code: | 71000 |
| Dialing code: | +92 221 |
| Vehicle registration: | Three letters beginning with H and random four numbers |

Hyderabad History
The glorious history of Hyderabad dates back to Neroon, the ruler of this region. The ancient name of this region was attributed to him as Neroon Kot, which means Neroon's state or land. The majority of the population was Buddhists, and the majority of inhabitants in the settlement were fishermen. 
Mohammad Bin Qasim, a 17-year old Arab military commander, attacked Neroon in 1711 and defeated Raja Dahir, the last Hindu ruler of Sindh. Islam was then soon started spreading in Sindh. Historians describe that the city was founded by Ghulam Shah Kulhora, the saintly ruler, in 1768 when he conquered this territory.
He named this city for the holy Prophet's (PBUH) brave cousin & son-in-law, Ali (R.A), whose title was Hyder (Lion). The name Hyderabad is composed of two words; Hyder (Lion) and Abad (City), which means "Lion City".  Before the partition of the subcontinent, the city was regarded as the most beautiful and clean.
The city was used to be known as the "Paris of India". Every morning, streets were washed with the clean drinking water from the River Indus. It remained the capital of Sindh till 1935. Even after partition, for almost 8 years from 1947 to 1955, it served as the capital of Sindh.
Geography
Hyderabad is located at are 25.367 °N latitudes and 68.367 °E longitudes on the geographic coordinate system. Its naturally beautiful landscape, topography, plains, mountainous areas, and the Indus River on the east bank make the region conducive for prosperity and progress. 
Climate 
Due to its geographical terrain, the climate is mostly mountainous and pleasant as compared to the surrounding cities. The region experiences all four seasons. Summer and winter last more than spring and autumn. The hottest time of the year when the temperature can rise as high as 48.5°C is from April to June.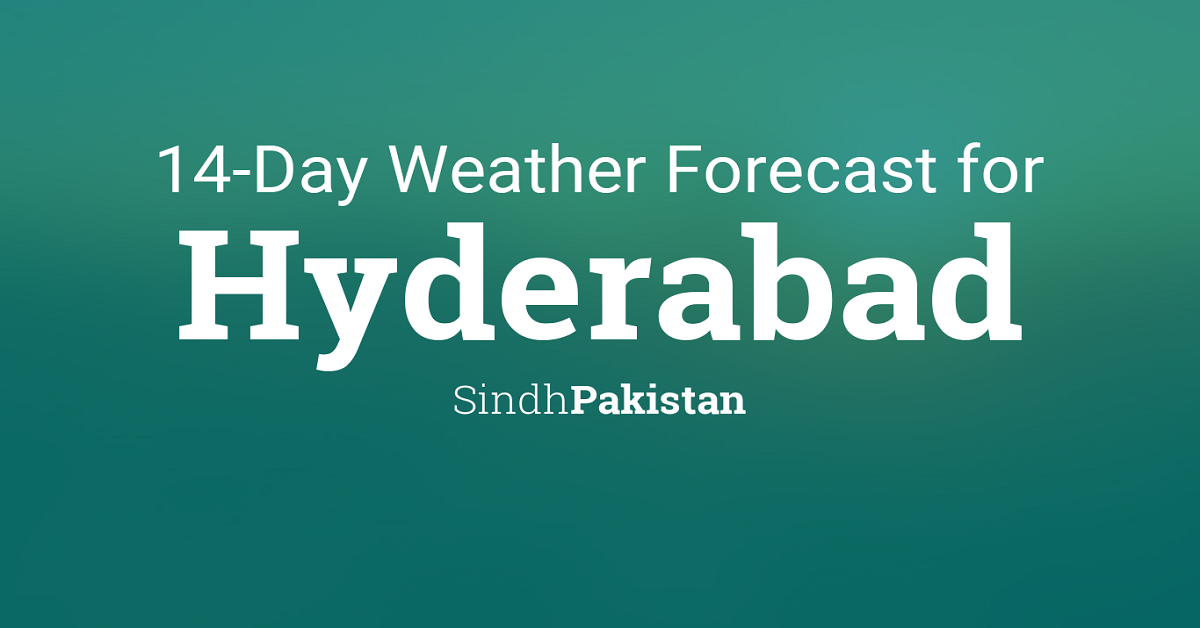 Winters are usually mildly cold, with temperatures ranging from 10°C to 25°C. Usually, August is the wettest month with the highest rainfall (60.8mm), while January is the driest with the lowest rainfall (1.2mm). 
Population
The city is thickly populated with 1,732,693 inhabitants, according to the 2017 census. The population density is 5,900/km2 (15,000/sq mi), which ranks it as the 8th largest Pakistan city. 
Hyderabad Culture
Hyderabad city observes vibrant multicultural diversity. It is rich in heritage and history. Hindus and Christians are also settled here for centuries. 
After the partition of the subcontinent, a large number of migrants arrived to settle here. Exquisite menus and recipes of traditional Sindhi cuisines like Sindhi Biryani and Palla fish are famous all over the country. The cakes of Bombay bakery are the best.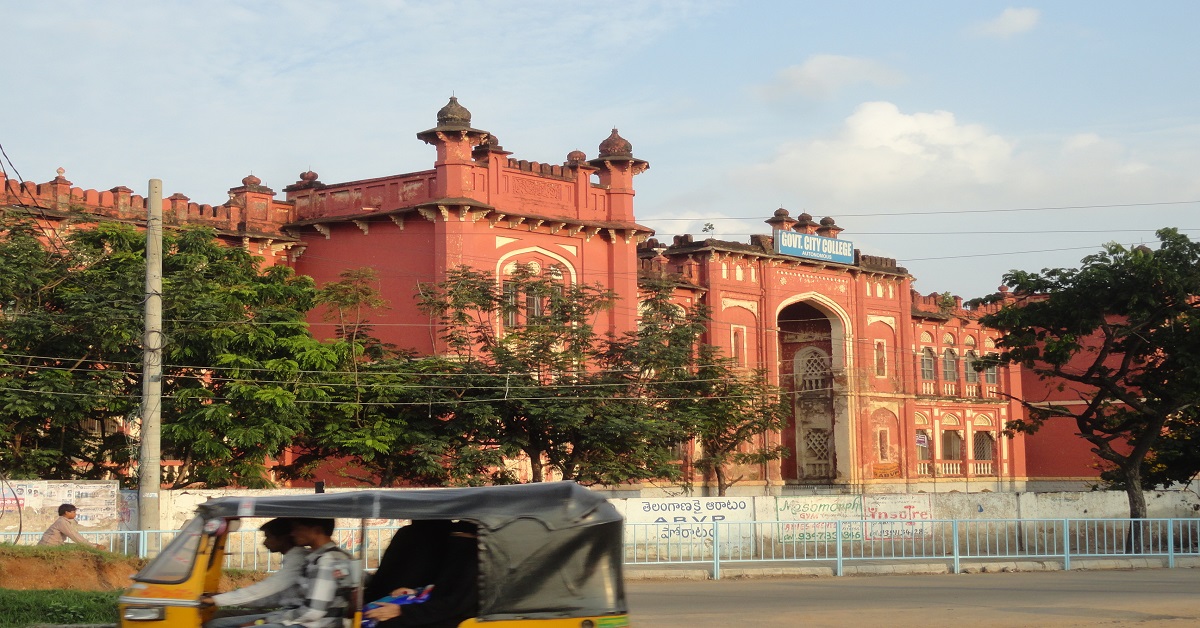 Education
The city also ranks second in producing the intellectual capital of the province. There is a vast network of educational institutions providing primary, secondary, and tertiary education. Some prominent institutions of higher education are:
Government College University Hyderabad provides quality education in a variety of disciplines. The university was established in 1917.  

Isra University, established in 1997, is very well know all over Pakistan for providing a variety of professional disciplines.

Liaquat University of Medical and Health Sciences is a benchmark in providing quality medical education since its inception in 1881. 

Mehran University of Engineering and Technology (MUET) was established in 1976 to meet the region's engineering requirements and beyond by producing creative minds.

National University of Modern Languages, Hyderabad campus founded in 2007, offers a wide range of programs in linguistics, technical disciplines, medicines, and applied sciences.

Sindh Agriculture University, founded in 1977, offers programs in Agricultural Engineering and Technology and applied sciences.  

SZABIST started in 1995; Hyderabad Campus offers a wide range of academic programs in computer sciences, engineering, and business administration to students throughout the province and beyond.

The University of Sindh, as old as Pakistan, was established in 1947 to upgrade the intellectual capital of Sindh province and prepare its people to contribute their share in the growth of Pakistan. It is generally prominent for its research in Sindhology, philosophy, natural sciences, and literature.
Sports
Locals enjoy all types of sports but their favorites are:
Cricket

Hokey

Football 

Malakhra (a traditional and ancient form of wrestling)
Economy 
Hyderabad is an important commercial and trade center of Sind. Because of its proximity to Pakistan's industrial hub, Karachi, Hyderabad is also flourishing as an economic and industrial zone. Industrial zones and industries of both cities are coming closer to each other.
Along both sides of the 136-km long national highway, M-9 connecting Karachi and Hyderabad, new industrial units are being established. The significant portion, 75%, of the province's industry is located in the region between Karachi and Hyderabad. At present, the industrial sector contributes 25% of the total GDP of Pakistan.
Industry
Hyderabad is well-known for its ornamental glass bangle-making industry, which is the largest in the world. Pakistan is one of the leading producers of high-quality leather. The leather industry in Hyderabad is also well-known for making export-quality leather goods and garments.
World-famous Handicrafts are also produced here. The cottage industry is another salient feature of this city. Textile companies and hosiery mills are abundant in the industrial zone. Other industrial units manufacture plastics, soap, paper, mirror, and pottery (ceramics).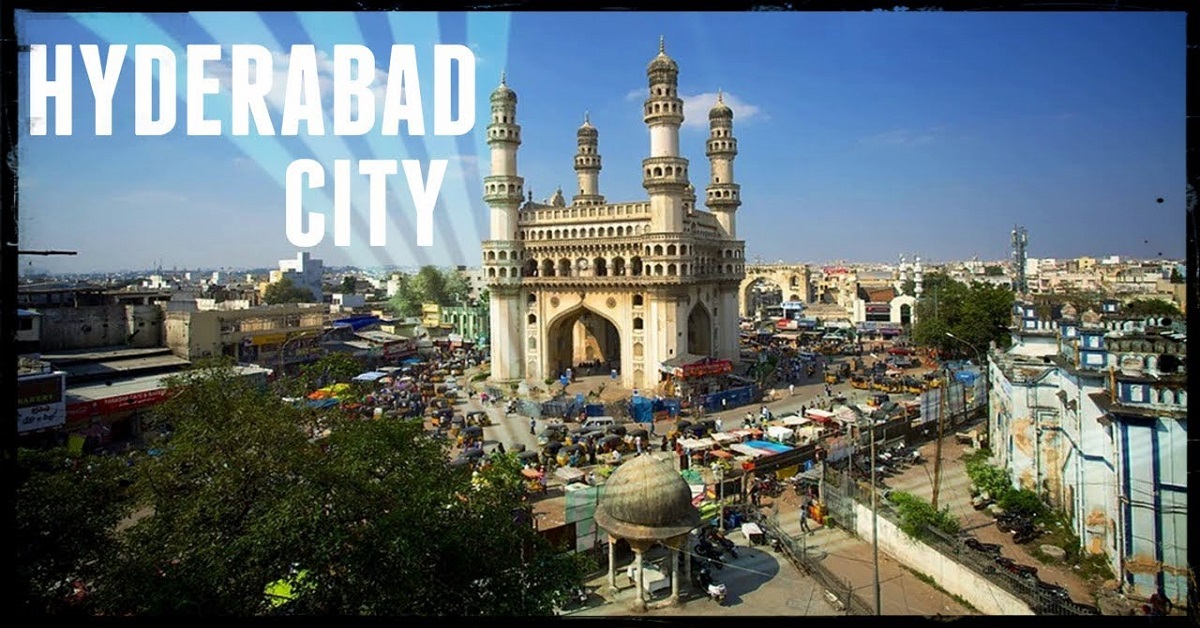 Agriculture
Despite being the second-most populous city of Sindh, Hyderabad's outskirts are highly fertile and conducive for cultivation. Agriculture is mainly dependent on canal irrigation. East bank of Indus River makes the soil capable of growing abundant crops or plants.
Hyderabad is the producer of quality crops like cotton, mangoes, millet, oilseeds, rice, sorghum (Jowar), sunflower, soybean, rape and mustard, sugarcane, and wheat. 
Tourism
Some prominent and worth seeing sites include:
Askari Public Park

Badshai Bungalow

Dubbo Battle Ground

Eidgah Masjid

Ghanta Ghar (Market Tower)

Hasrat Mohani District Central Library

Institute of Sindhology Museum

Kacha Qila (Maki Shah Qila)

Miani Battle Ground

Mian Ghulam Nabi Kalhoro Tomb

Miran Ja Quba (Tombs of Mirs)

Mukhi House

Nursery Park

Pakka Qila (Hyderabad Fort)

Pucca Fort

Qadam Gah Mola Ali

Qasim Park

Rani Bagh

Resham Gali Bazar

Shahi Bazar

Shamshad Park

Sindh Museum

St. Philips Church

Tomb of the Mian Ghulam Nabi Kalhoro

Tomb of Shah Abdul Latif
Languages
Being a multicultural society, the following languages are spoken by various ethnic groups :
Sindhi

Urdu

Balochi

Pashto

Punjabi

English

 
Travel
The city can be reached by road through National (N-55) and Indus (N-5) Highways. These two highways and a motorway (M-9) connect the metropolis with the rest of the country.   
The domestic airport in Hyderabad (HDD) is not operational now. Nearest airports are: 
Jinnah International Airport, Karachi (KHI), 

131.72 km

Shaheed Benazirabad Airport, Nawabashah (WNS), 94.84 km

Sehwan Sharif Airport, Sehwan Sharif (SYM), 139.12 km

Moenjodaro Airport, Moenjodaro (MJD), 220.01 km
Hyderabad Postal Code and Area Code
Postal Code: 71000
Area Code: 022