Unilever Company
Unilever is a consumer-based company that operates in 190 different countries. The products of Unilever range in broad categories such as food and cosmetics. It is a multinational company based in London, UK. Did you know that Unilever is the largest producer of soap around the globe? Consumers are promised its products in 190 different countries. Unilever Brands are popularly known for being reliable and worth having products.
The Unilever brand was established in 1929 September, almost 92 years ago. It achieved a turnover of more than 50 billion euros and owns 400 brands as of 2020. It has divided its work into three main divisions;
Beauty and Personal Care
Foods and Refreshments
Home Care
Its development and research facilities are in different countries such as the Netherlands, India, the United States, China, and the United Kingdom.
             Title
          Description
Name:
Unilever Brands
Type:
Public
Headquarter:
London
Owner:
Nils Anderson
Area Served:
Worldwide
Founded:
1929
Revenue:
50.72 billion euros (As of 2020)
Products:
Soap, deodorants, food, shampoos,

etc

Unilever Brand List
The list of Unilever Brands is as follows;
Ice cream
Vitamins
Tea
Coffee
Cleaning agents
Water and air purifiers
Beauty products
Toothpaste
Cleaning agents
Supplements and minerals
Food products
Soap
Knorr
Cornetto
Lipton
Wall's
Rafhan
Comfort
Paddle Pop
Pearl Dust
Glow and Lovely
Unilever Ice cream Brands
Unilever brands also produce and manufacture different ice cream flavors under other ice cream brands. The Unilever Ice cream brands are as follows:
1- Cornetto
Cornetto has its exciting new flavors in chocolate, vanilla, and strawberry. Consumers are already familiar with Cornetto as it has exquisite taste. It was first produced in 1976. The chocolate tip of Cornetto is its selling point. The wafer cone is filled with ice cream inside, and at the end of the cone, a layer of chocolate is filled that truly makes it an exciting journey from the tip to the toe.
2- Wall's
Wall's is known for its variety of popsicles, ice creams, and family pack boxes. It was launched in 1995 and introduced variations in its ice creams. Being a part of Unilever, Wall's is sold in 40 countries, including Pakistan. Wall's also produces ice creams that are low in fat and sugar and filled with fruit and calcium. Wall's ice cream flavors range from Pista, King's Kulfa, Mango, and Chocolate.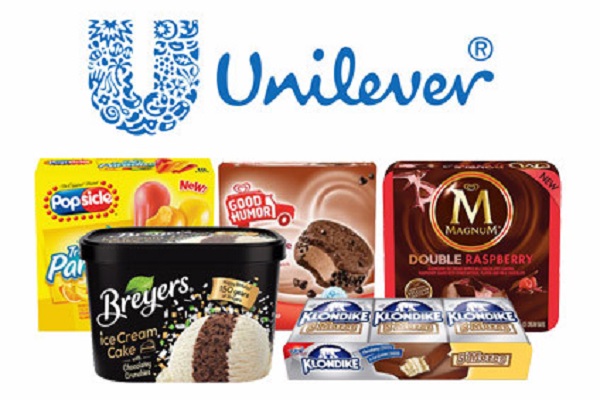 3- Paddle Pop
This category of popsicles falls within the products of Walls. Paddle Pop introduced them in exciting new flavors for the thrill of children. The brand also introduced a sequel of animated characters that journeyed through the world fighting villains accompanied by exciting flavors of Paddle Pop. The sequel was so successful that it elevated the sales of the brand through little children as they loved the characters.
Unilever Beauty Brands
Unilever also takes excellent consideration in providing consumers with beauty products.
1- Pond's Men
Pond's Men is a beautiful face wash and cream for men. Ponds are not only for men, but they also produce beauty products for women. The face wash is used for oily and dry skin and acne. The face wash also gets rid of all the dirt and pollution residing in the skin.
2- Dove
Dove is a soap brand that produces soap in different scents ranging from strawberry and vanilla. Dove is for sensitive skin, and it helps rejuvenate the skin as the soap contains moisturizing ingredients. Consumers primarily consume Dove soaps as they are reliable and offer promising results. Dove does not only produce soaps but shampoos as well. The shampoos are categorized for different hair solutions.
3- Lux
Lux also provides Soap, Shampoos, and body wash. All of the products of Lux are quality ensured and provide excellent results in terms of skin and hair. The scent of Lux soaps, body wash, and shampoos is filled with scents ranging from purple petals, strawberries, and blackberries. Lux is also a brand of Unilever.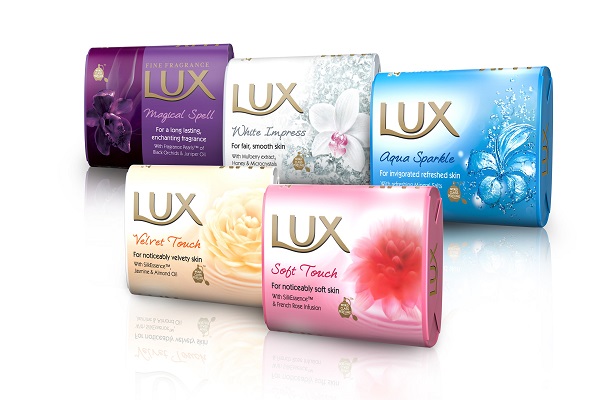 Unilever Food Brands
1- Rafhan
Rafhan specializes in desserts to corn flour. Their taste in custards is matchless as they offer different flavors ranging from guava, strawberry, banana, and mango. All of them can be prepared in an exciting manner making every moment magical.
2- Knorr
Knorr offers instant noodles in different flavors, chat Pata, lemon, chicken, cheese, and jalapeno. Knorr noodles are the first best Maggi brand because of their unique broadness in flavors and taste. Consumers can cook the noodles in under 10 minutes as they are easy to cook and only require boiling the noodles and adding the spices.
3- Ben & Jerries
The ice cream of Ben & Jerries is most famous amongst its consumers and offers other premium products such as frozen yogurt and sorbet. The ingredients used in making the products make them highly delicious and mouthwatering.
Unilever Tea brands
1- Brooke Bond
5 out of 5 consumers love Brooke Bond tea. The prices of the packets are affordable and suit well with the final taste of the tea. Furthermore, the tea is caffeinated and comes in teabags to serve quickly.
2- Lipton
Lipton is the most widely used tea product in the world. They are the best of what they serve and offer teabags to serve quickly. Lipton tea is non-bitter and provides a light and fresh taste. Also, they have a range of flavors, fruit teas, matcha teas, herbal teas.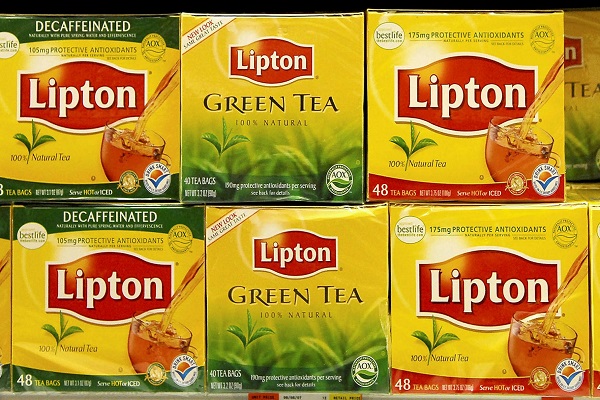 3- Pearl Dust
Pearl Dust is also a good tea brand, but it lacks strongness. Pearl Dust introduced the tea brand in 1869. They are not that good compared to Lipton because they are unique in their way.
Unilever Deodorant Brands
As of now, Unilever only produces scented wipes. Other forms of deodorant are dry spray antiperspirants designed with a clean and robust scent. It lasts for 48 hours and prevents terrible odor as long as it is applied to the body.
Unilever Shampoo Brands
1- Dove
Along with its line of soaps, Dove also produces shampoos in different scents and flavors. Moreover, the products are available for other hair conditions such as dandruff, oily, hair fall. It is perfect for beauty regardless of the shape and size of your body, along with age. It does not matter because Dove is outstanding.
2- Lifebuoy
Consumers mostly prefer shampoo of Sunsilk, Loreal, and Dove and use Lifebuoy least than the rest. That is because Lifebuoy is not yet a good manufacturer of shampoos, although their line of soaps is perfect.
3- Sunsilk
Sunsilk offers a range of shampoos fit for different hair problems such as dandruff, dry, and curly hair. Consumers prefer Sunsilk because of its promising effects on the hair. Furthermore, it is the best product for your hair and has various benefits.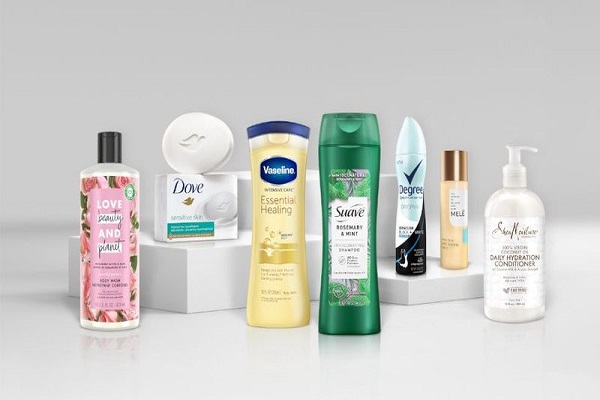 Unilever Brand Headquarters
The main headquarters of the Unilever brand is in London, United Kingdom. However, its offices are located at different corners of the world. In Pakistan, the office of the Unilever brand is situated in Karachi, Fatima Jinnah Road.
Unilever Brands Coupons
Unilever offers discounts and coupons for each of its products. The coupons help reduce the prices of their products significantly, and if bought in bundles, the difference in discount can be widely seen. The coupons can either be scanned through barcodes or used as discounts when buying the Unilever products online
Unilever Brand Competitors
The competitors of Unilever are as follows;
Procter and Gamble
Nestle
Mars
Johnson and Johnson
GSK
Frequently Asked Questions
Q: Who owns Unilever?
A: The parent organization of Unilever is Unilever PLC, and the chairperson is Nils Anderson.
Q: What is Unilever Revenue?
A: As of 2020, the revenue of Unilever was 50.72 billion euros.
Q: Where are Unilever Headquarters?
A: The main headquarters of Unilever is in London, United Kingdom.
Q: What companies are part of Unilever?
A: Various companies are a part of Unilever, such as;
Brooke Bond
Lipton
Cornetto
Rafhan
Knorr
Magnum
Wall's
Dove
Sunsilk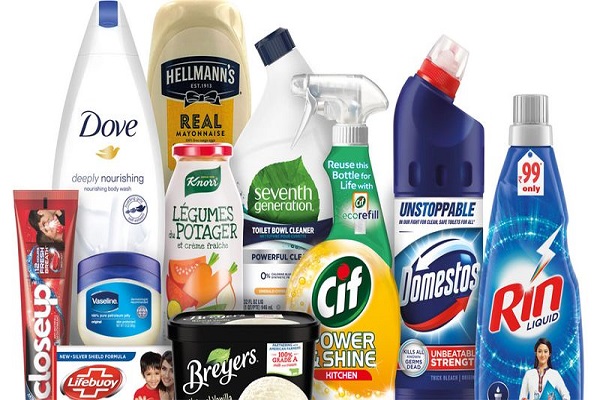 Also, Check
Social Media Handle
https://www.unilever.pk/brands/
https://www.unilever.com/brands/all-brands/